Wow ... if you have not seen Neil Young on his latest tour, you really ought to take a look. He is in amazing form, and the voice is intact, something that cannot be said of every band that finds its way here. James Blunt was not quite up to form, although the concert was still well worth the admission. But Neil sounds like he always has, and like his CDs. But these versions of the songs still have a unique feel to them ... which is what makes it all so worth while. Neil rocks like a young man by the way ...
He did a lot of the great songs people look forward to, although with something like 50 CDs to his credit, there is a lot to choose from. But we got some really great tunes like Powderfinger, Cortez the Killer, Harvest, Unknown Legend, Old Man and he even closed with Rocking in the Free World! His encore was a brilliant version of the Beatles' A Day in the Life. People left on cloud 9.
Now, the price is very stiff for this tour. Two tickets well over 100 feet away will set you back at least $500 cad after taxes etc. I had no plans to go, but a little luck struck about 4 hours before the concert, when a coworker posted the need to unload a pair of tickets for half price ... needless to say I needed no further encouragement.
I brought my new Canon G10, which I decided I much prefer shooting over the Fuji F11, despite the Canon being weak at the more useful ISOs of 800 and 1600. I use other tricks, like underexposing at lower ISO, etc. It works well enough and the camera is a joy to use. And note that I was even further away (but only by 20 or 30 feet) than I was at James Blunt a few days before.
Neil had strict rules regarding photos and recording. None whatsoever would be permitted, as is plainly written on the ticket.

Since I picked up the tickets at the arena, I was unaware of this and brought the camera anyway. The security people made a bit of a show of dragging people out of the concert, but in the end there were just too many small cameras for them to stop. Flashes went off constantly. I was careful, though, to keep the camera in my pocket and to only shoot a few images at a time, and very stealthily. No need to get kicked out of the greatest concert I've heard in a long time ...
By the way, the whole set it visible
here
, in my gallery.
As I mentioned, I was a long way off, and at an angle. So there is not a lot of ambient light in these images ... the backgrounds are dark, since the nicely lit stage is not behind Neil in most of these. But, as with James Blunt, the images serve nicely as memories of a great concert.
I did not arrive in time to hear Everest, the first opening band. But the second band,
Wilco
, was quite good. They sounded like Neil at times and like Blue Rodeo at times. Their unique twist was this cacophony they'd break into now and again, which is apparently their signature in live shows. Quite entertaining at times. I literally burst into laughter in one song, where the singers continued their country harmonies through an injection of noise from one of the guitarists and the drummer that sounded just like an air raid ... when it was over, the group was still singing this lovely mellow ballad. It happened three or four times in the song, and it worked really well.
Anyway, here's what they looked like. This is a heavy crop from a long way off, so don't expect the same quality as when I shot the
Wallflowers from 10 feet with a dSLR
:-)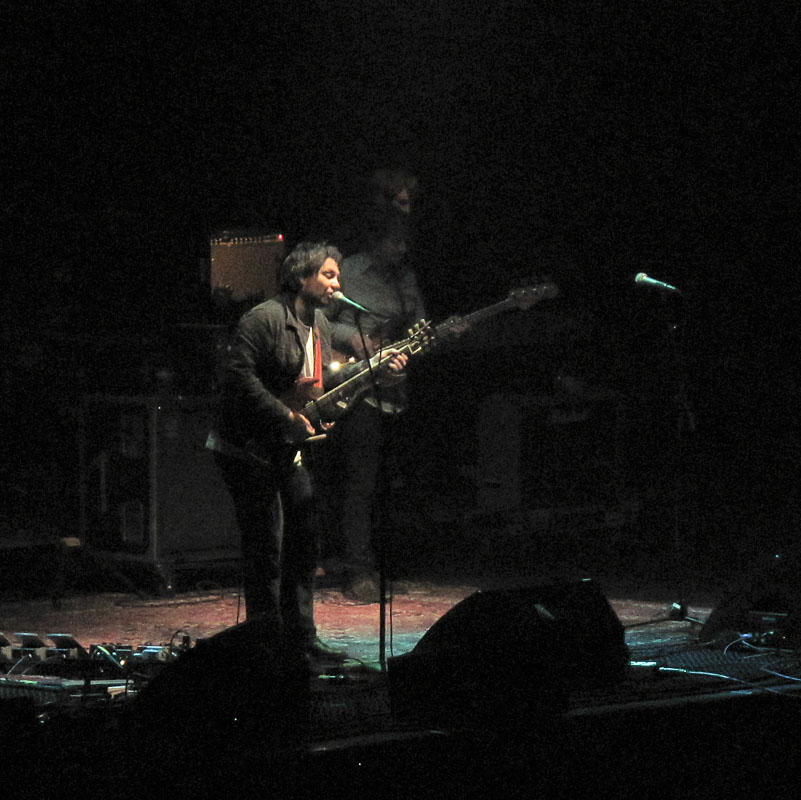 And then, of course, Neil came on and took our breath away ...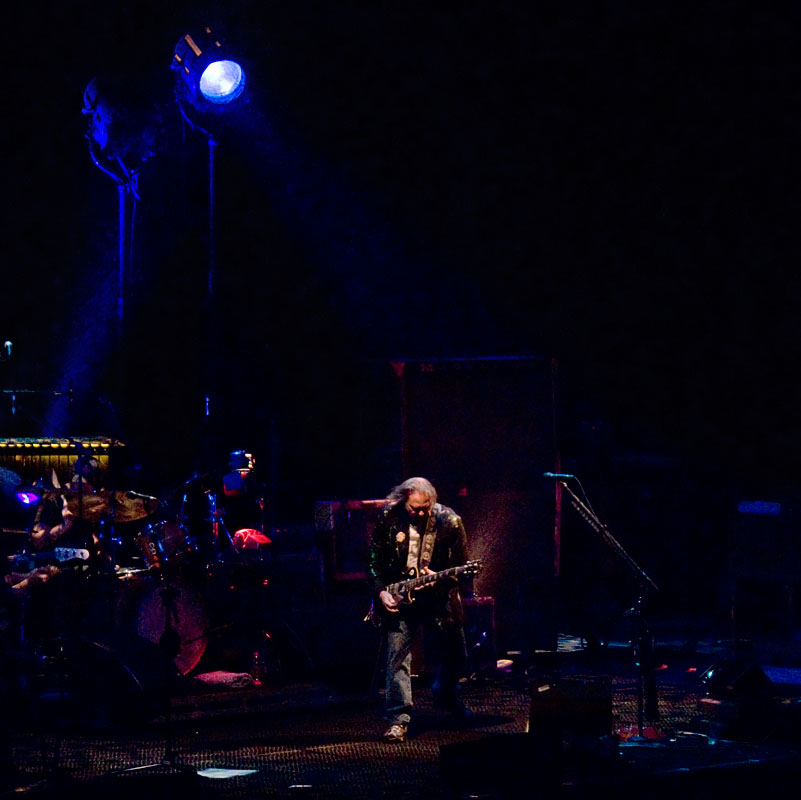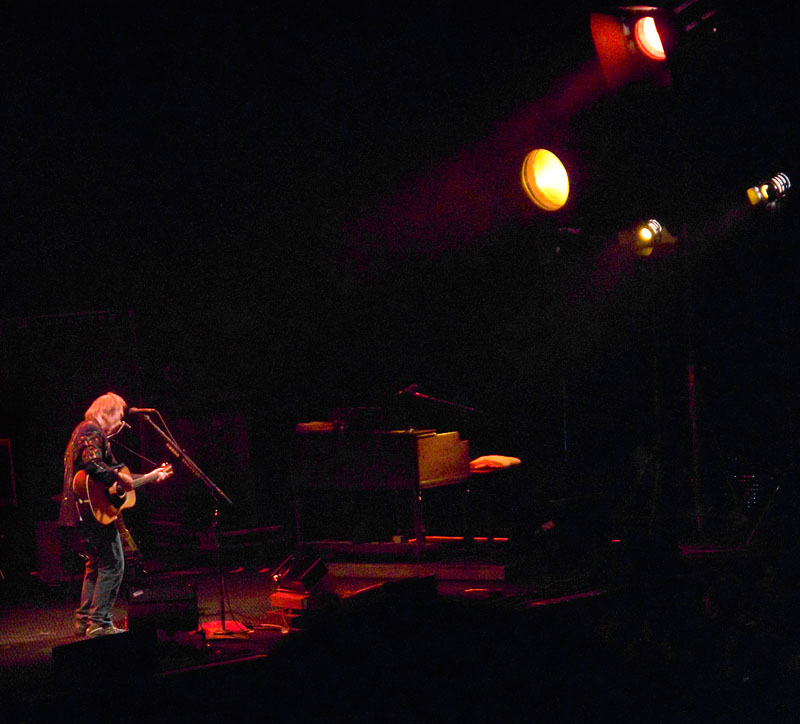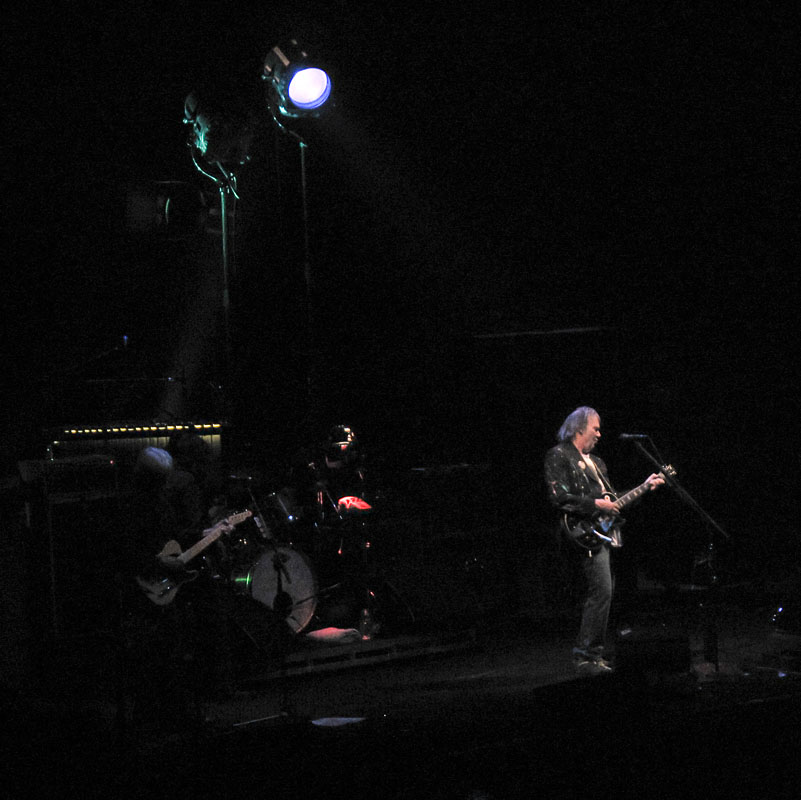 If you enjoyed these, have a look at the rest of the
album
. And go see Neil Young if you can!