We only got 35cm, about a foot and a half. Apparently , Montreal got the full force at 60cm.
When the snow plow went by mid-afternoon today, we ended up with 6 foot piles of snow along the edges of the driveway. Yuck.
Here are a few images I shot with my trusty Fuji F11 compact while shoveling this morning after it was all over ... having shoveled drifts several feet deep from around the cars last night. My friendly next-door neighbour had mercy on me and blew about half of the snow into my front yard using his new-fangled snow throwing technology ...
The driveway and my son's buried car.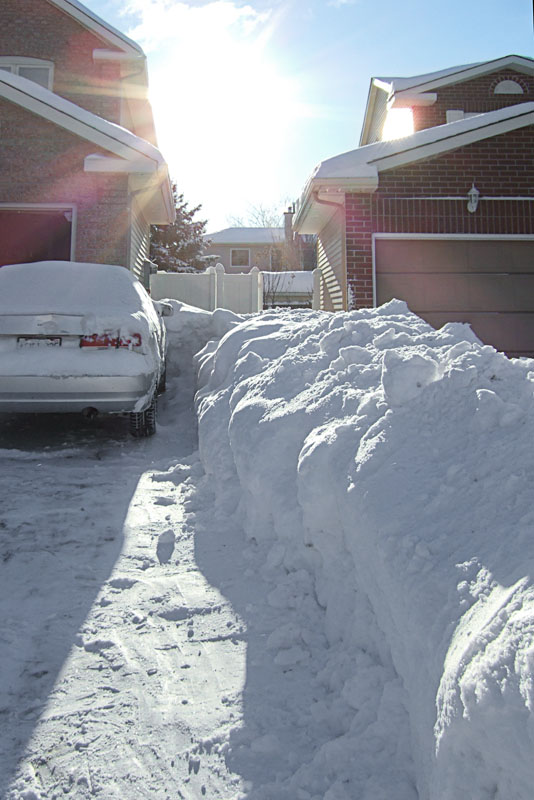 Our front street ... a hill covered in deep snow.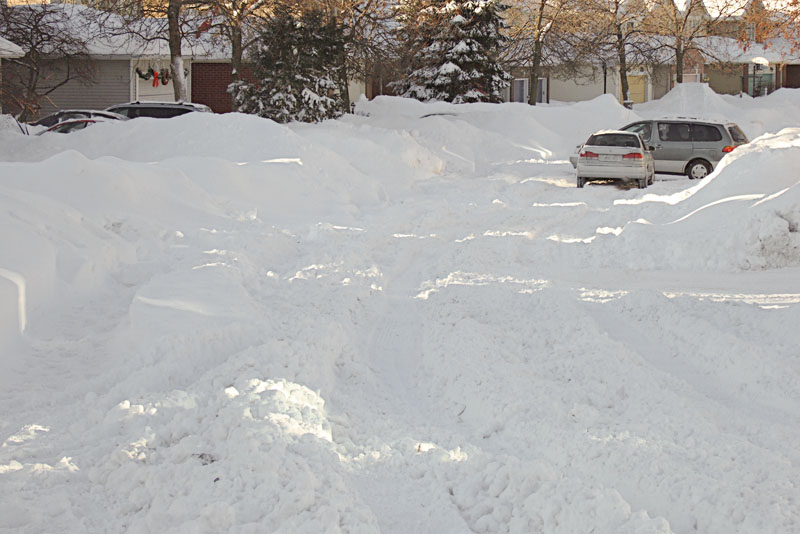 The neighbour across the street has this spectacular conifer ... I love capturing it with fresh snow on it.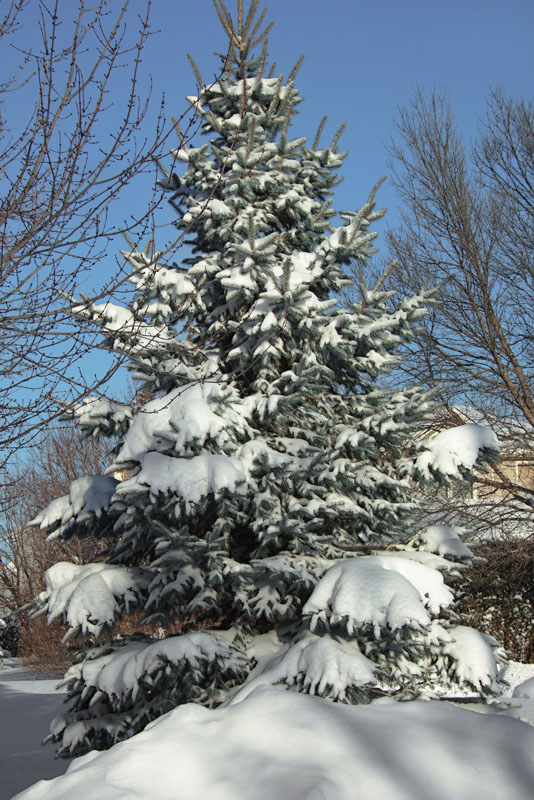 The corner in front of my house, where the front and side streets meet. A real disaster ...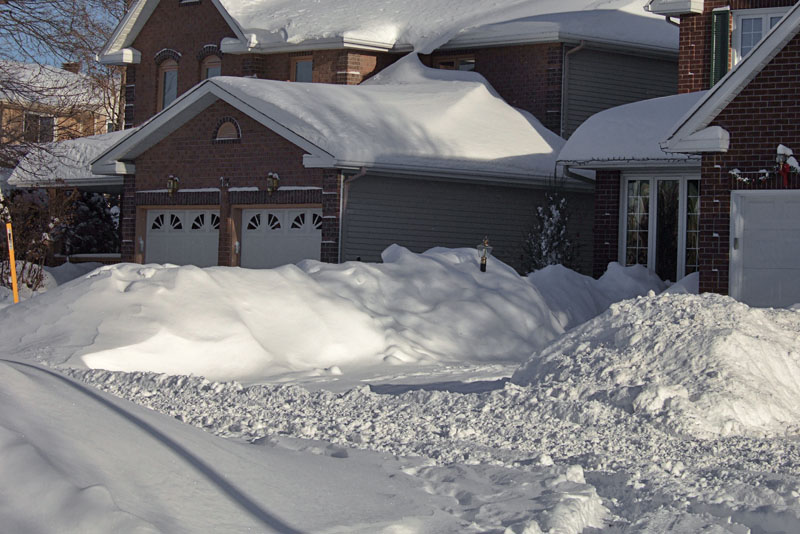 Close up of the Honda ... redundant, but I like this image. Gives a sense of the fresh air.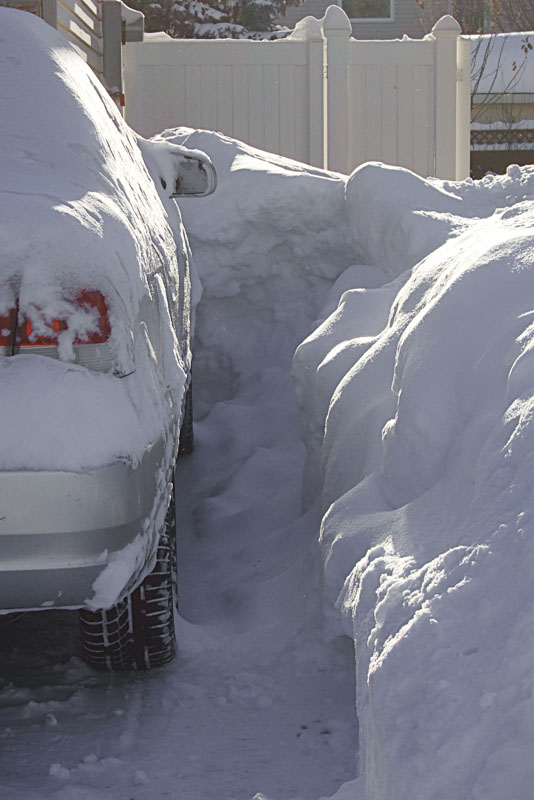 The Acura was buried pretty deep as well.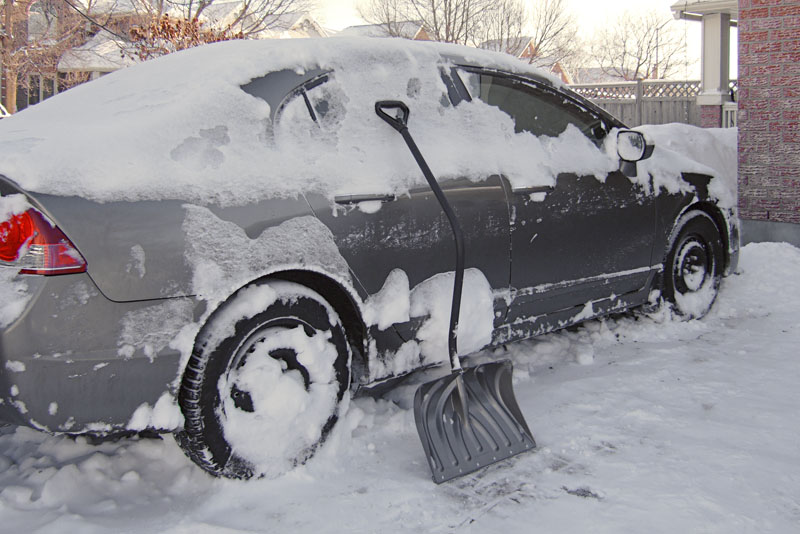 I have to say that the kids were articulating amazement that we still live where this happens. I pointed out that every location has its bad side. Didn't really fly while we were shoveling for 30 minutes just to get rid of the plow's droppings :-)