The snow is falling so thick you can barely see across the street. New predictions are between 40 and 60 cm from last night to this evening. That's about 2 feet of snow and should do a lovely job of snarling traffic :-)
If you don't believe me ...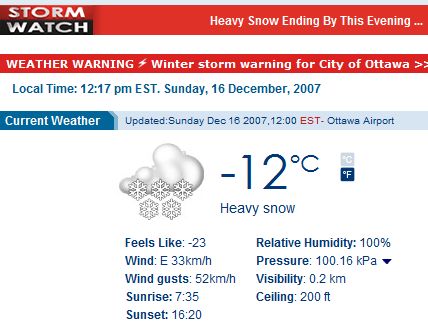 I shot a few images from inside my front door just to have a record of the thickness of this snow fall. There is a small (6 feet high) Lilac bush in my front yard, which I included in the first two images. The last two images I shot pointing at my neighbours' houses across the street ...