I have been pondering this year's travel schedule for a while now ... potential business trips to London, a conference in Florida, and other possibilities. I took the D70s to London twice last year, and the D2Hs twice as well ... a neat trick when you only go three times. Of course, I had both one one trip to London, Stonehenge, Lacock Village and Bath ... that was no fun at all, I was very sore for several days.
I used the Lowepro CompuDayPack, which worked rather well. But the straps don't grip you at all so you are constantly shrugging it back on ... still, no other bag I have can as easily take those two bodies, the 18-200VR lense, the Nikon 50mm 1.8 and the Sigma 10-20.
Oops ... back to my story. So I was quite interested in trimming down the camera equipment by purchasing the D40x, which is going fairly cheap on the used market now that the D60 replacement has been announced. But something kept nagging me ... I would own three bodies that all had some limitations ... the D70s was older and slower with the weakest high ISO; the D2Hs was fantastic, but had no built in flash commander and had the somewhat limiting 4mp sensor; and the D40x would not auto focus my non-AFS lenses (I have several excellent primes that I want to AF) and would also not be able to act as commander. Never mind all the missing buttons that might very well annoy me.
Then it struck me ... why not consolidate onto two bodies ... the D70s that I truly love, and the D300, that I am pretty sure I will truly love. Then I have two bodies that can fire my SB-600 remotely, have excellent acuity, and of course I have the 12mp when I want them for something. Plus, the new live view for macro work, the 14bit RAW to enlarge my genitalia (cannot afford a Corvette), and the ability to dial in my lenses for perfect AF sharpness (this is the biggest feature of them all.)
So I traded in the D2Hs on this puppy ... took a bath on the difference -- my failt for bad timing ... and am really very happy. Two moderate sized bodies that are easy to travel with, and superb features on each. I do miss the incredible speed and handling of the D2Hs ... no matter how much I want the D300 to be that cam, it just isn't quite there ... but so what. Here are a few of my first shots ...
A local forest ... shot at 160 ISO.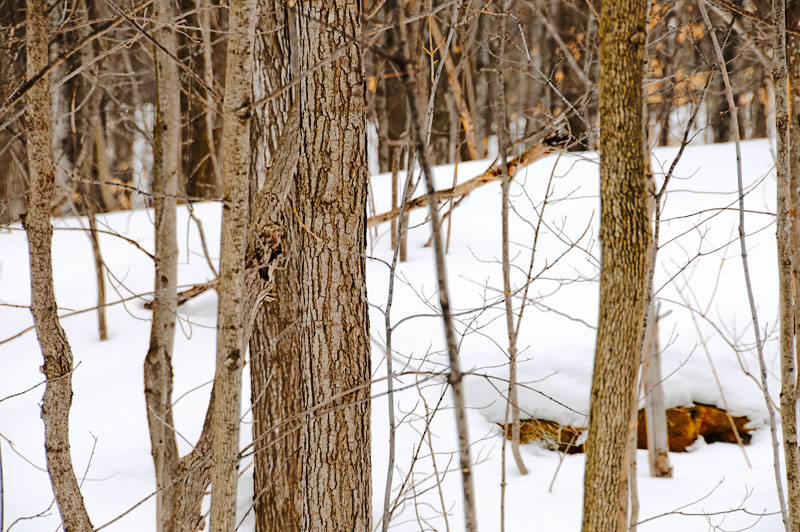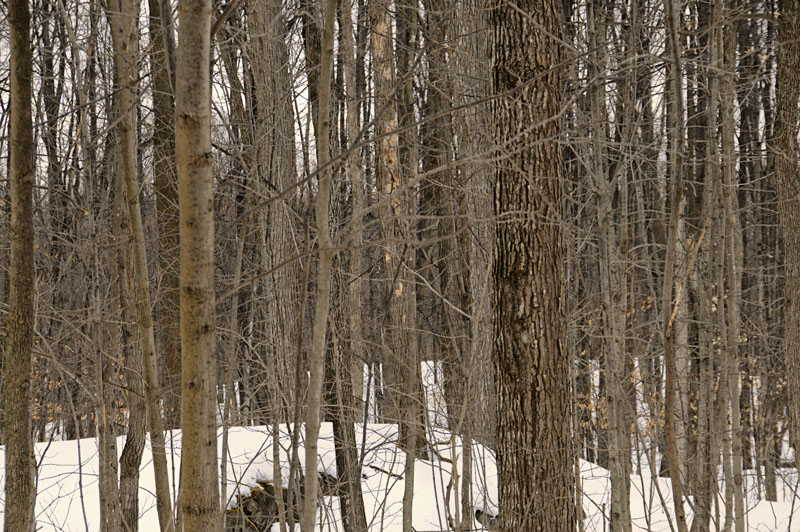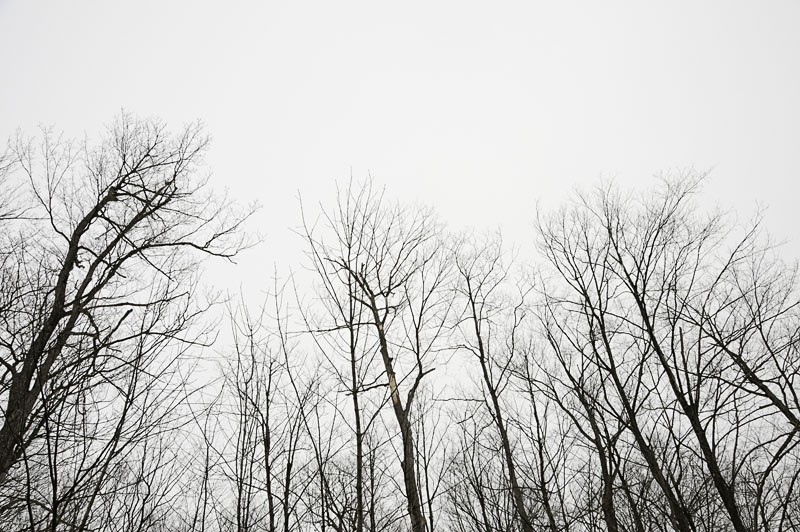 The parking lot at work ... shot at 1600 ISO.