As I've written through the winter, we've had our share of snow this year. And it has certainly continued ... I've had to use the snow blower twice in the last week. Sheesh.
One thing I like to do the last few winters is to take a little walk on one of the local trails, this one being the Beaver Swamp Trail. It is a lovely area that leads to several swampy areas with board walks and such. There is a great little meadow where I've seen deer and where a lot of wild flowers grow that attract myriad bees and dragonflies.
But there is a lot of foot traffic with kids as well, which means people feeding the local Chickadee population. These birds have become very tame and will often land right on your hand. I like taking some fairly big hardware in there and setting up near a pile of seeds to try to catch the birds right as they land. They only lite for a second or two, so you have to be quick to capture them in a nice pose. I have tried several different lenses, and this time I brought out the 300mm with a teleconverter lenses making for an effective focal length of 510mm. After crop, this is a 730mm lense, approximately.
I used a flash to add a catch light and to fill the shadows, but the levels were too low so I have to d-light these images. That added a wee bit of noise, but Neat Image handled that just fine. The first image was shot against the sun, so his color is a bit muted. Nice lighting on top of the head, but d-lighting of the body does not add enough punch. Still, a nice enough image.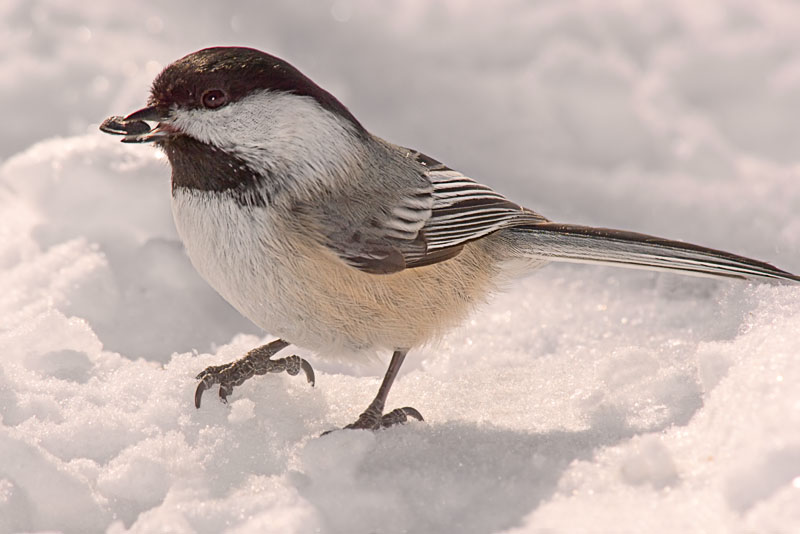 This woodpecker was quite a long way off, so this is a pretty severe crop. And considering that the D2Hs starts with 4.1mp, this image has no right to have any detail in it. But I consider the feather detail to be quite acceptable.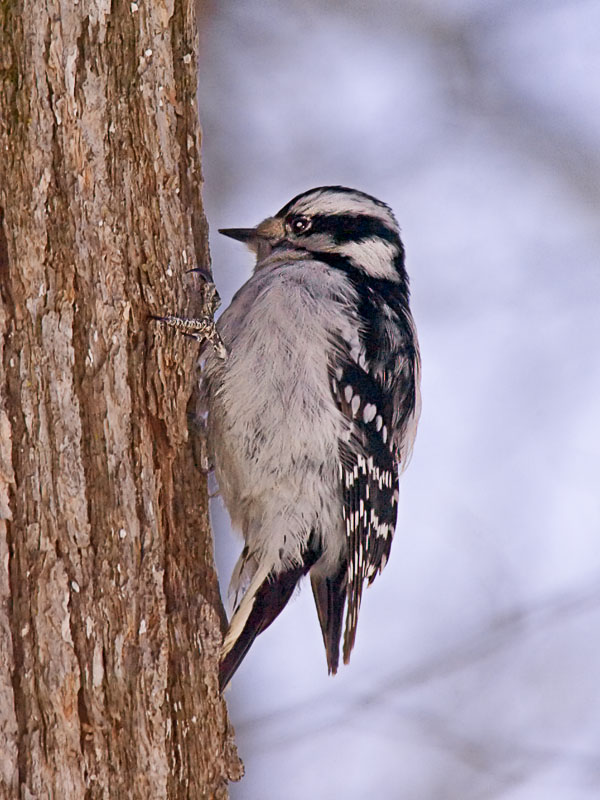 I got really close for this one. He landed a few feet away, just at the edge of the lense's ability to focus. The detail is terrific.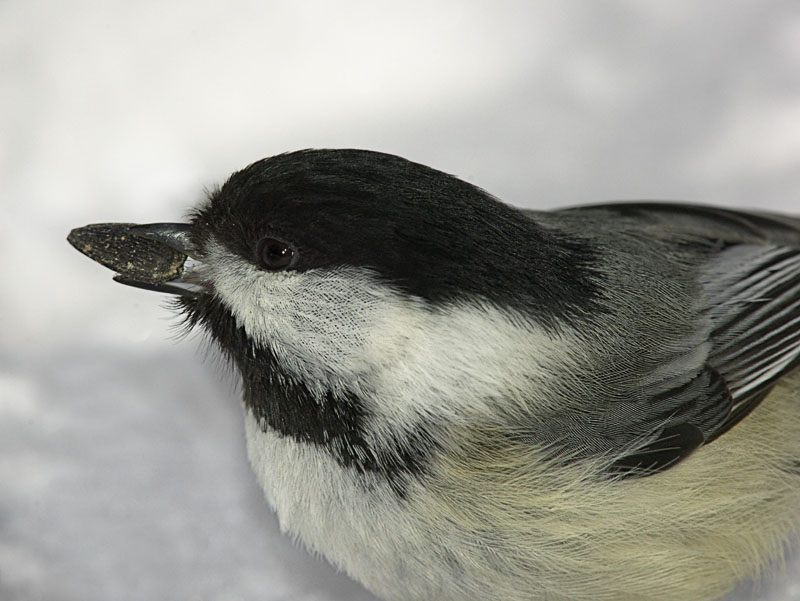 This pair happened to land a bit further away and was well lit by the sun. One of my favorites.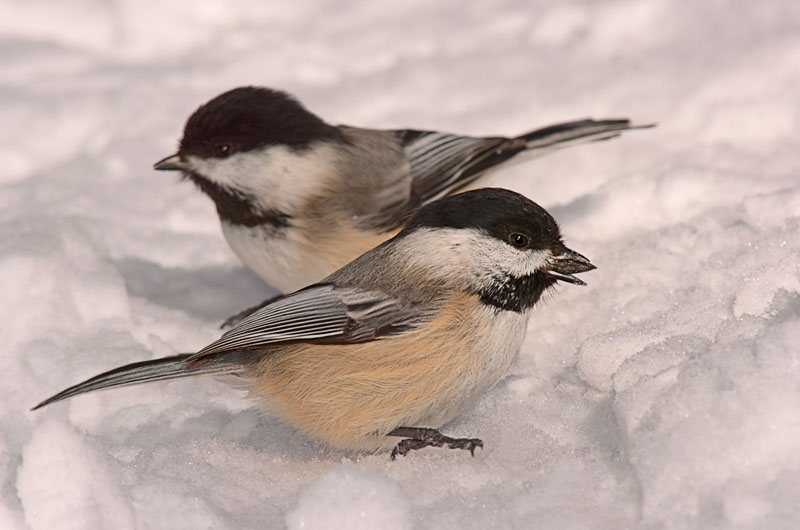 As I was leaving, I saw that someone had hung a couple of small bird houses. This one was probably made by a child. Very sweet.