The hype has been building for days … I had a business trip to Hartford CT cancelled … and all this over a little storm. In the past half hour it has turned from a bit of snow to a full on blizzard. And my guess is that it will get worse.
The trip was cancelled because none of the people attending would have made it out today … and I think they were absolutely correct. Air Canada called urgently last Monday, just before I was scheduled to leave, to tell me that the midday flight was cancelled but that I had been rescheduled to 10am. Looking outside, I suspect that I would not have been flying through this … a Dash 8 does not fly that high.
The satellite image on the NOAA's site shows the scope of this storm, stretching in a wide band from North Dakota, South Dakota, Iowa and Missouri, across the Great Lakes and all the way northeast to Newfoundland, where it crosses over the Atlantic to join another huge band of cloud that stretches all the way down the east coast to the Gulf of Mexico.
The storm itself is one of the biggest since 1950, affecting 30 states in the USA, and obviously Ontario, Quebec and all the maritime provinces of Canada. A real monster. Here's a close up from yesterday, courtesy of the NASA / NOAA GOES Project:
And here's my back yard earlier this morning …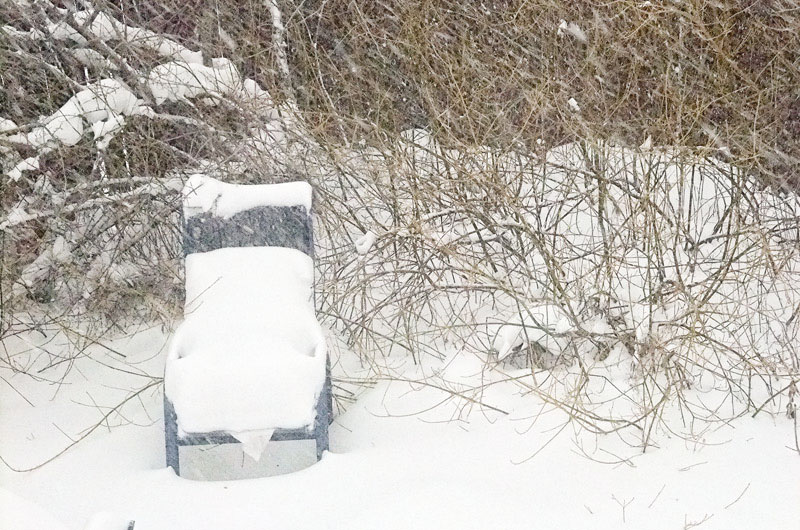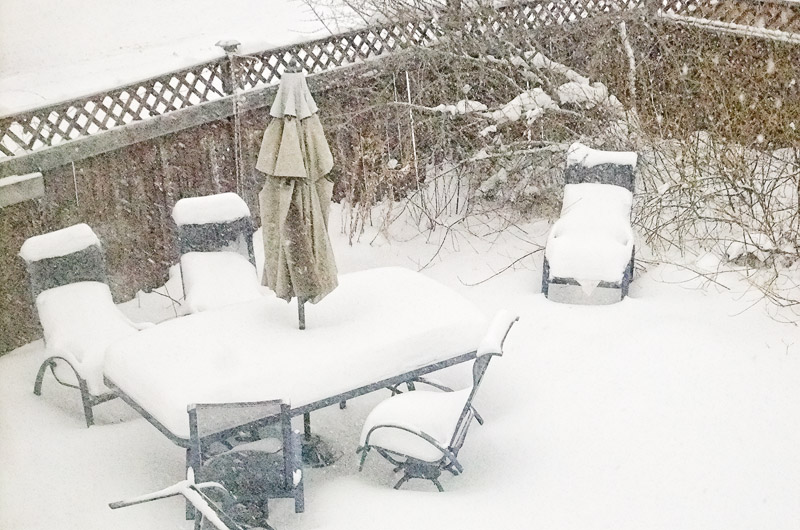 Update: At 12:45 there is only a fine and very light snowfall. Looks like this was the storm before the calm?