For those who have read some of my other reviews, you will remember that every EXR CMIOS sensor (CMOS started with the F550EXR) has had a serious issue with recording heat. You get purple instead of yellow or red.
So I thought it might be an idea to test the XQ1 and see how it fares with heat. The element on my stove served the purpose today, as it did when I tested the F800EXR, which really purpled things up :-)
My first image caused me a huge amount of concern, as it looks like this at 0EV, this being the OOC JPEG: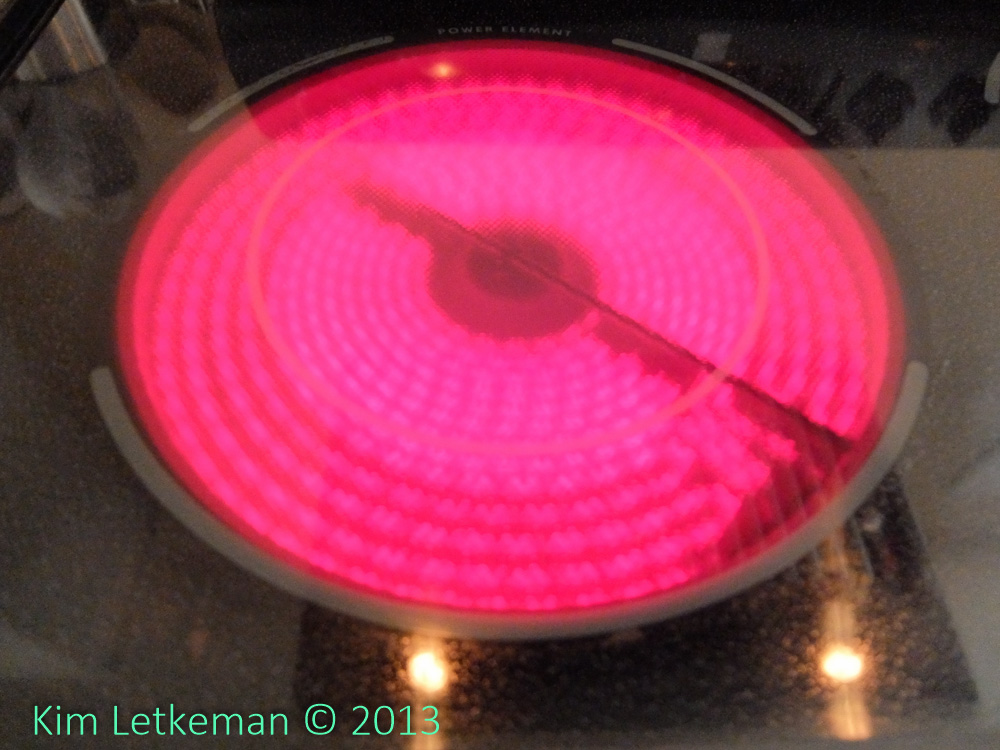 After knocking the RAF's exposure way down, I arrived at a decent rendering …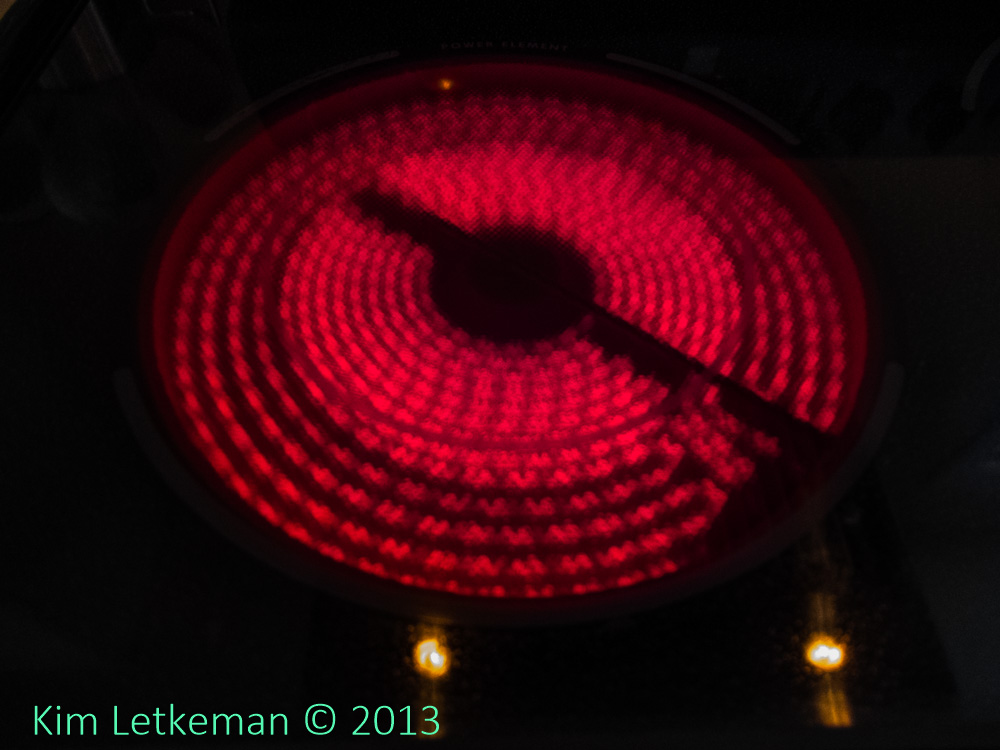 So I videoed the element going on and off for a while and it came out red, which you will see in a moment. I took a still while the video was recording and here is what the camera does at 0EV in video: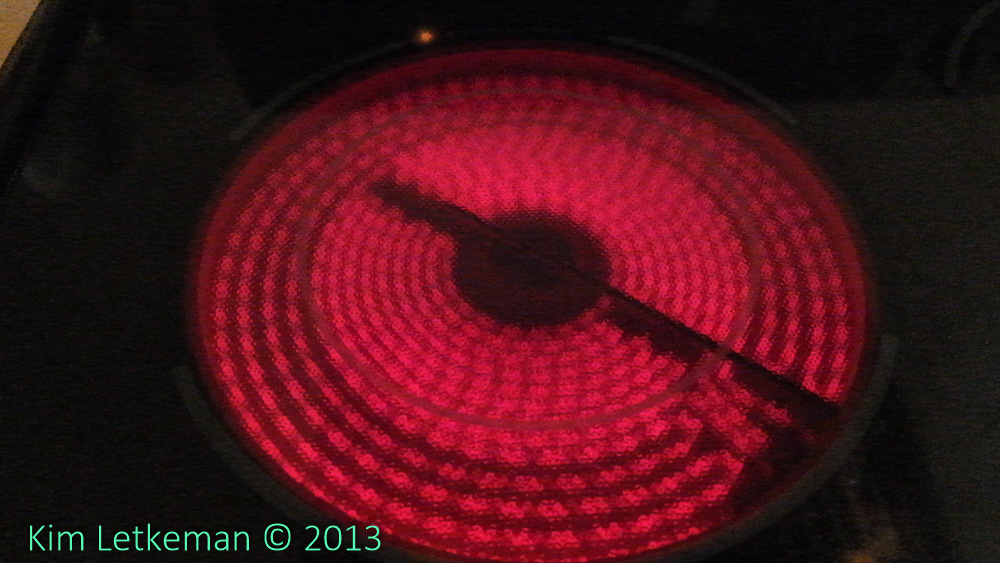 That is red enough in my opinion.
So what is going on? I speculate a bit in the video, but the bottom line is that I don't know. Here is what I do know:
The camera is very responsive to the +2 and –2 stop range for compensation in normal light. But it is unresponsive when shooting the heat source. It looks the same throughout the range.
The camera can capture the heat source correctly, indicating that there is either a difference in how the video is read from the sensor, or that the natural exposure is very low. I know the latter to be untrue in good light, but I have not yet tested the low light chops, a traditional Fuji weakness. Soon.
So I am stuck for an explanation. Purple Heat Syndrome seems to be no issue for the X=Trans sensor. But there are peculiarities that make no sense when comparing PASM images with video stills.
Anyway, the video showing all of this with commentary …