I have a nice 24x36 print of Gamla Stan in Stockholm at night and in the rain. Very nice when you stand back and just look at it. The frames at Ikea come in several types and I chose a fairly nice looking frame with a glass front, the model being the Strömby. It features a fairly narrow aluminum frame with a thin glass front and no mat. I planned to lay the print on top of the grey background and simply center it with no edging. The background would act as a mat.
I had the frame lying on a table and as I went to turn it over, I applied a tiny bit of pressure on the corner to lift it and heard an immediate cracking sound. I was stunned to note that I had destroyed the frame in the first second of trying to use it. It was that fragile.

Fuji XQ1 6.4mm 400iso f/1.8 1/60
I don't understand the symbols on there, other than the recyclable symbol. The rest are gibberish to me. I wonder if one is a warning to be incredibly delicate with the flexible (a.k.a. cheap) frame and the fragile glass. Doubt it, but it would have been nice.
By the way, only the corner semicircular crack happened as I went to pick it up. The rest of the cracks radiating from the center appeared a few seconds later. I claim the 5th …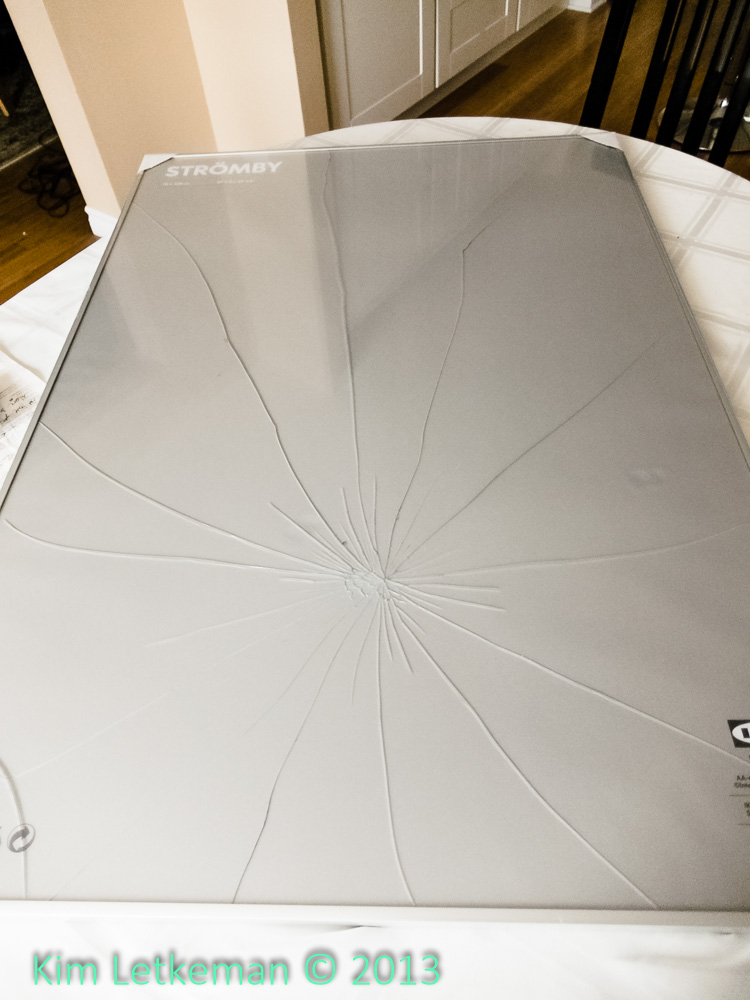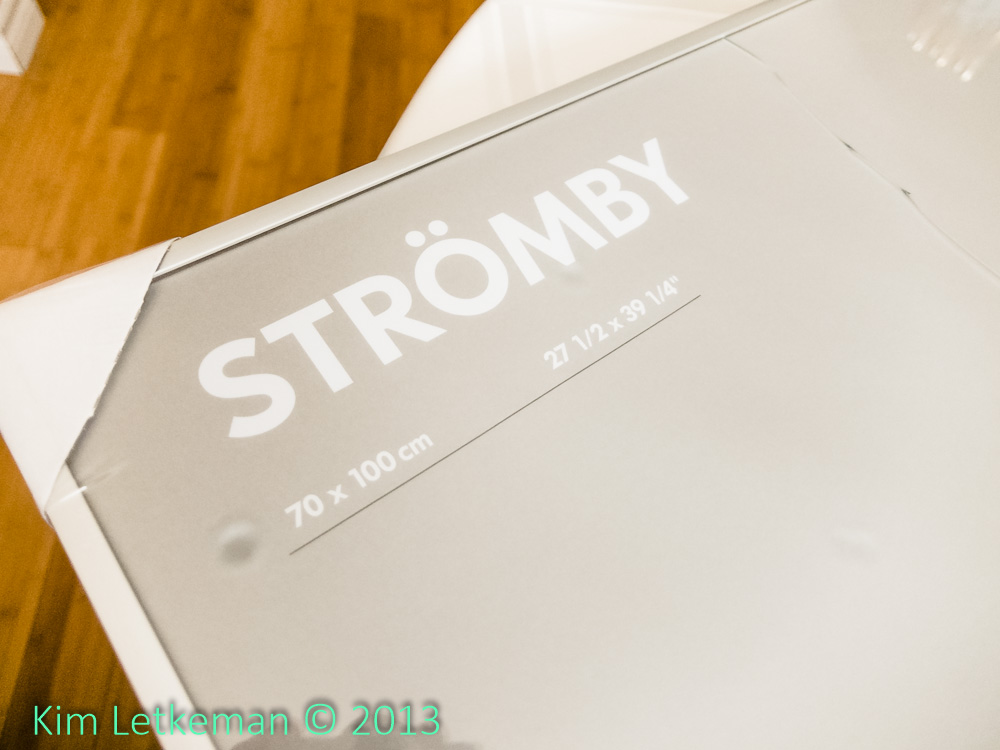 So let me be clear … give this one a miss. I have duct taped cardboard across the face to protect the men who will pick the whole thing up from the street and throw it into their truck to be crushed. A total waste of money …
By the way … do note how well the XQ1 handled the photographic evidence. That 1.8 lens is very useful for this kind of imagery in the house near a window …