Just squeaking this one in ...
I didn't think things could get crazier with this last minute trip, but I was apparently wrong. So I am again going to take the path of least resistance and reach back into time ...
This is from my third trip to London in September 2007. I was speaking at a Rational Software Developer Conference and had booked an extra day in London for a premium tour to Stonehenge, Lacock Village (think Harry Potter 1 and 2), and Bath. I had to take a taxi from the airport hotel to Victoria Station and board a seriously nice coach at OMG It's Early O'Clock.
It was something like an hour to Stonehenge and it was a foggy / cloudy day until we arrived. By the time we rolled up it was clearing and the sun was up. I got lots of great shots with the D2Hs and 18-200VR and the D70s and Sigma 10-20 ultra-wide ... one of those shots still amazes me.
On a premium tour, you can go inside the circle and touch the stones. This because you are either before or after the normal business hours. I really enjoyed the morning time, but then I got pretty lucky with the sunlight. I will reprocess this image one day, but not now as I am trying to get packed for Texas.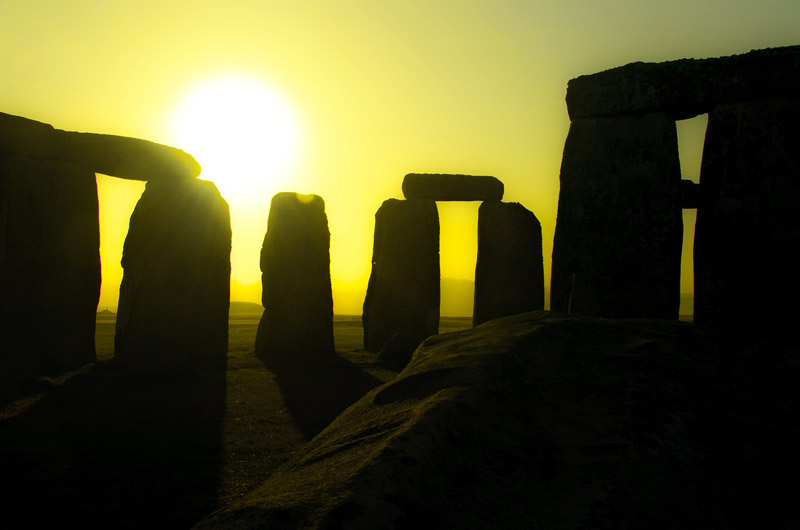 Other highlights of the trip include a wonderful breakfast at the pub holding the longest continuous license in all of England, the Roman Baths and thousand year old pavement that you can actually walk on, and Bath Abbey, which is a truly gorgeous sight.
You can see it all in this gallery page.