So there I was at the zoo on a blazing hot day in Winnipeg. I had just walked in and shot a series of images of some ground hogs (or maybe prairie dogs) that live on some mounds near the southern gate.
I stopped at a bench and opened the tripod to full length with the D7000 and 70-300VR on it, slinging the whole kit over my shoulder while walking. The X-S1 was hanging around my neck, which was reasonably comfortable.
I eventually walked up a side path and was heading toward one of the pens for the larger animals when I heard a loud squawk behind me, which I knew to be a Peacock. I placed the tripod on the path and turned around to shoot the Peacock. A moment later, I heard a loud crash.

Fuji X-S1 100iso f/2.8 1/300 -1/3ev
Yes, the 70-300VR is no more, and Nikon confirmed that they would not be able to fix it. They asked me to send it to them so they can confirm that it is Canadian (and no doubt recycle the lens elements for repairs) and they will send me a discount voucher for 18-25%.
Here is a closer look …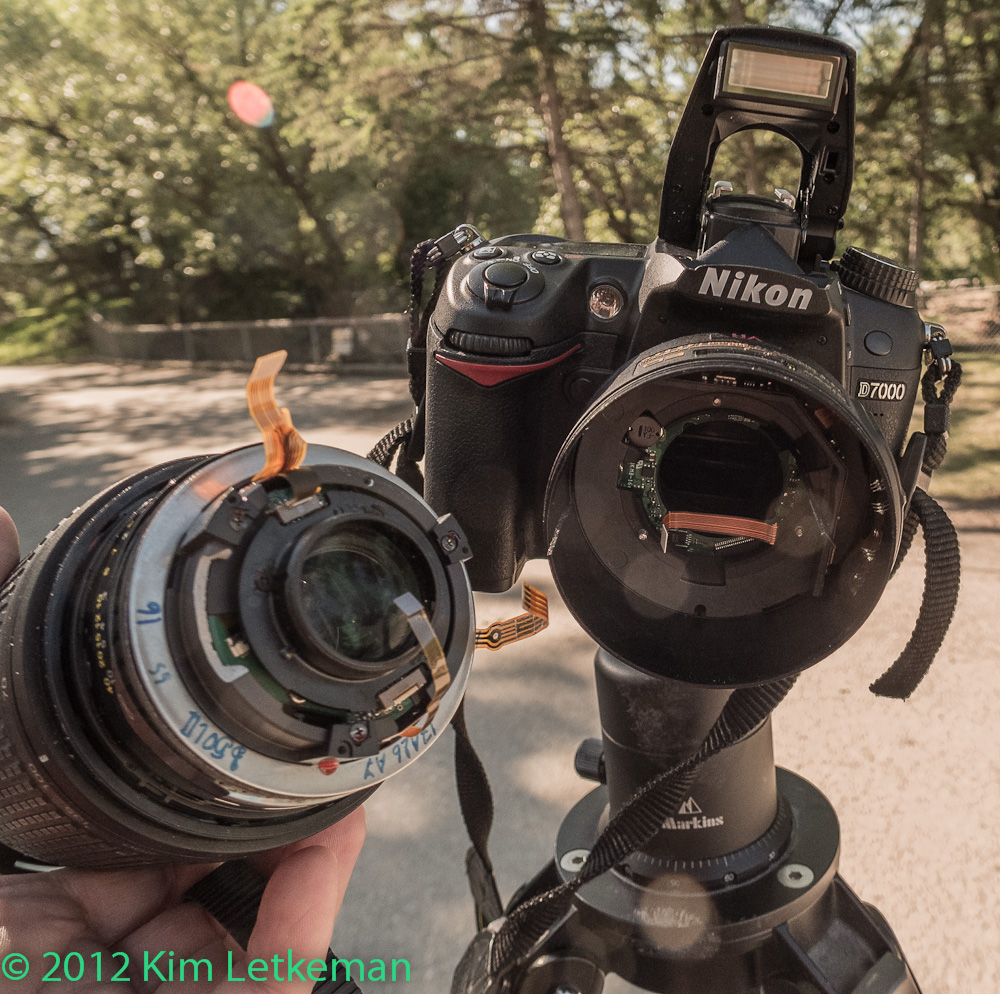 The D7000 did not fare so well either: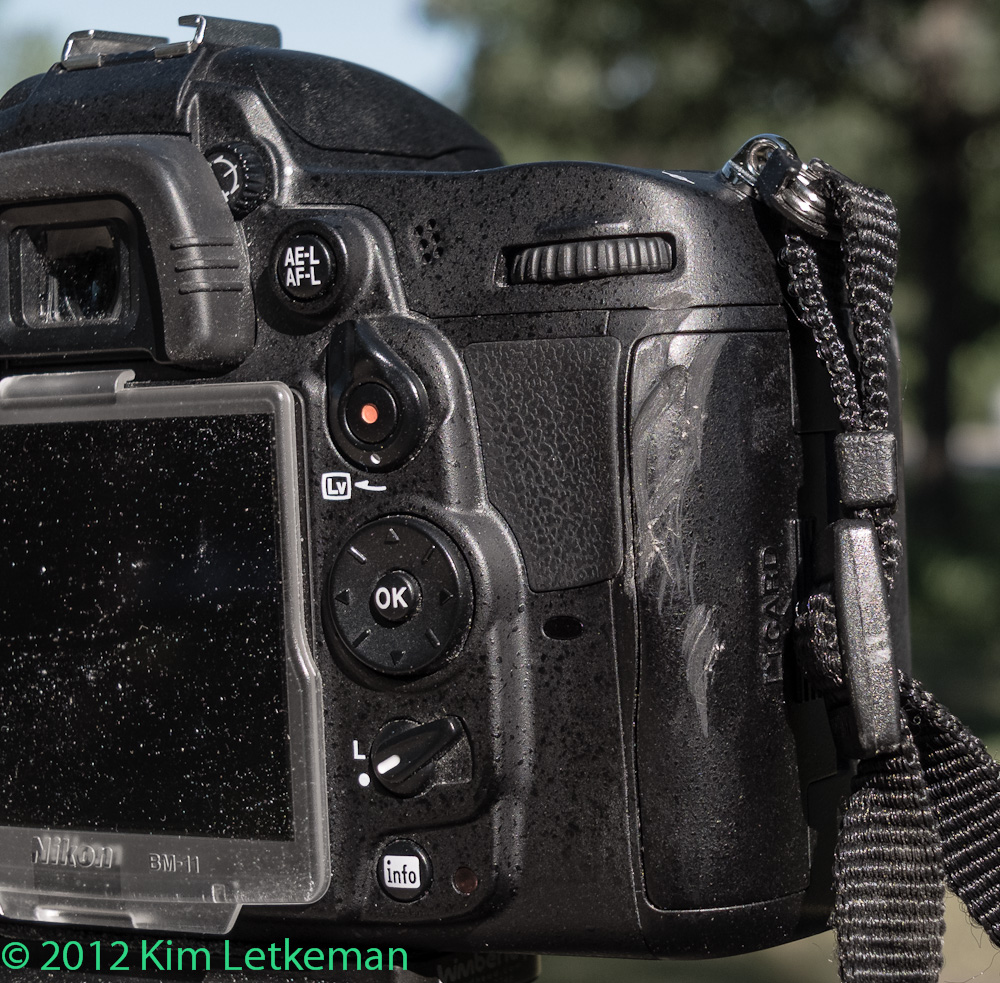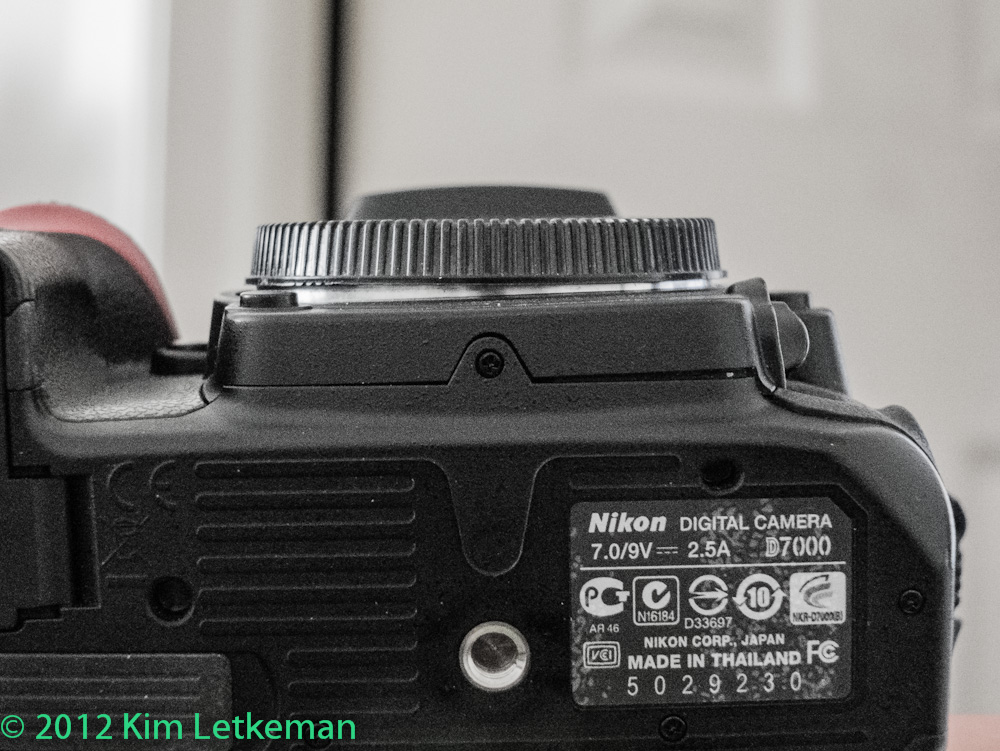 Nikon say that this will cost about $449 to repair. Note that the most important repair is the recalibration of the phase detect AF, which cannot focus most of my lenses at all, despite +20 on the AF Fine Tune.
I will be getting both done … what a waste …
Update on 18 July: Nikon called me today to say that the lens may not be as bad as it looks. The technician thinks it can be fixed for $146, which I think is an incredible deal. I cannot imagine getting anything to match this lens at that price. I preauthorized anything up to $225.
He said that they would call back if a bigger problem was discovered once they tore it apart. We further discussed the possibility that they could offer me something else discounted and I asked about professional quality lenses like the 80-200 2.8 2-ring. He said that a discount would apply on anything they had available … so now I am having visions of sugar-plums dancing in my head :-) Anyway, more when I know it.
The estimate on the body is still holding, so that's also good news too.
---
Update: The new one arrived and it is magnificent!
http://kimletkeman.blogspot.ca/2012/07/nikon-70-300vr-replacement-arrived-today.html