For those who are new, I dropped my D7000 from 6 feet on its back and destroyed a lens and thought I had destroyed the body.
This morning I read a note from Nikon acknowledging my request to get the 70-300VR at a discount and suggesting that the D7000 body was almost finished. They said they would contact me when it was done to arrange payment.
So imagine my surprise when the body arrived just before 3pm by FedEx.
It looks great. Everything is straight and the AF works very well. Much better than before. Laser accurate with my AFS 18-200VR. The battery door is still gouged, but they cleaned that up so it is harder to see. And the best part …
No charge.
That's right, they tuned up the camera and made their adjustments and the bill came back as zero. So unless they have a surprise waiting for me, and the bill is wrong, they were very good to me and to my camera. Things feel a little tighter all around, the AF is dead on, and there is new firmware in it. So all in all I cannot describe how pleased I am at how this turned out.
But here is the best part … I had already allocated the cash for the repair and the lens replacement, so I sent a note to them to switch over to the discounted 80-200 2.8, a much better lens for low light shooting (to which I am rather addicted.) For distance, I can add the excellent Tamron 1.4x teleconverter to get to 280mm at f/4, which is one stop faster than the 70-300 at 300mm. Of course, I give up VR, but that is a small price to pay for the image quality that the 80-200 is capable of. And of course my birthday is 3 days from now, so this is the ultimate gift to myself :-)
Now … images. The X-S1 took a couple of decent flash images of the body after repairs:

fuji x-s1 800iso f/5.6 1/3 -1.67ev (oops)
Nice and straight. It was bent completely out of shape, if you remember. http://letkeman.net/Photos/albums/fujixs1/DSCF7641_X_S1_19_mm_ISO_3200_1_9_sec_at_f_3_6.jpg
Note the fabulous Wimberly P5 Universal Body Plate. This thing rocks for 50 bucks. Portable to any body you buy in the future. I used to buy L-Brackets for every body, but that's just too expensive. Here's a review: http://www.the-digital-picture.com/Reviews/Wimberley-P5-Camera-Plate-Review.aspx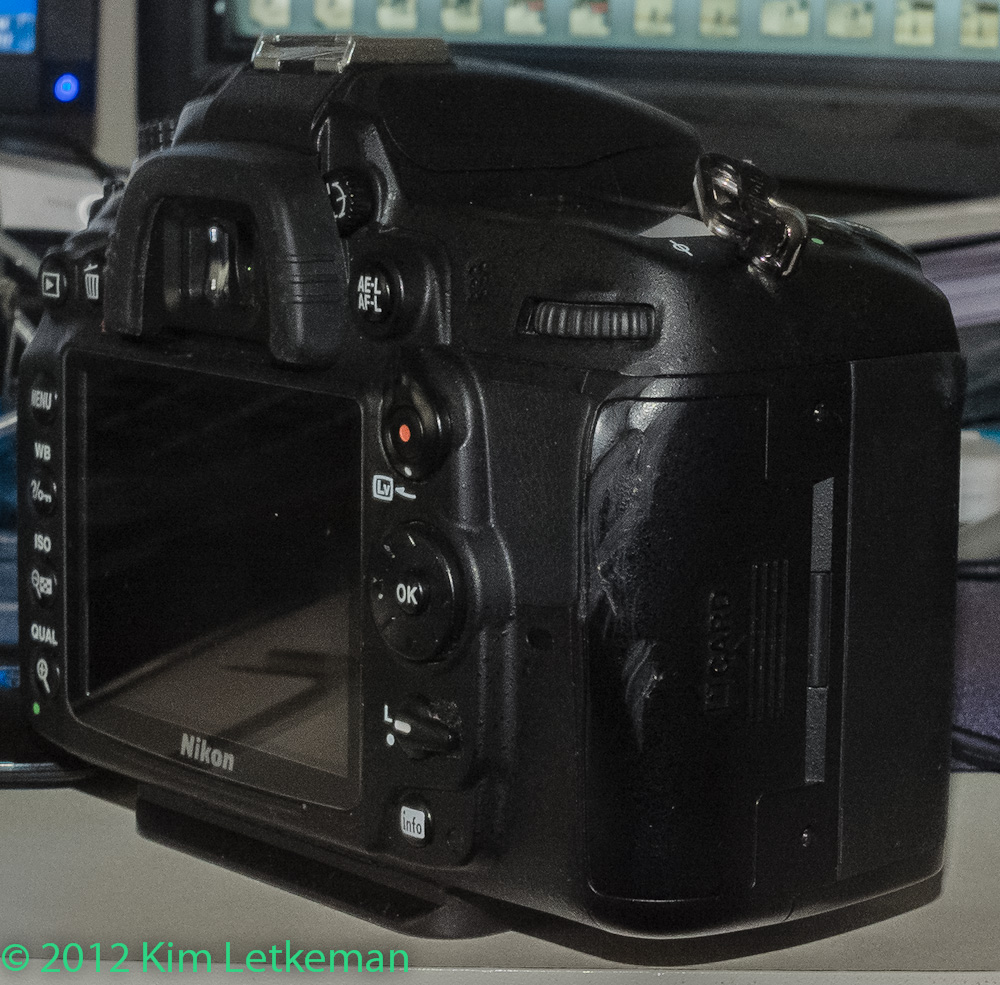 The battery door has deep gouges, but I frankly like it. Gives the camera character. And it serves to remind me to avoid brain farts like the one that damaged it in the first place.
---
So how well does it work? The following images are shot with an SB800 flash in my left hand as a remote to the commander on the D7000. The excellent 50mm 1.8D lens is attached and set to f/2.2. ISO is 400 and shutter speed is 1/250. Strangely, metering is set to center-weighted. Not quite sure why.
Nick and Jon as Nick is back after a week long trip to Nova Scotia. Nick is practicing various songs that he and Ben played at a pub in Dartmouth, N.S. last Tuesday. The gig went well and they plan to continue here in Ottawa.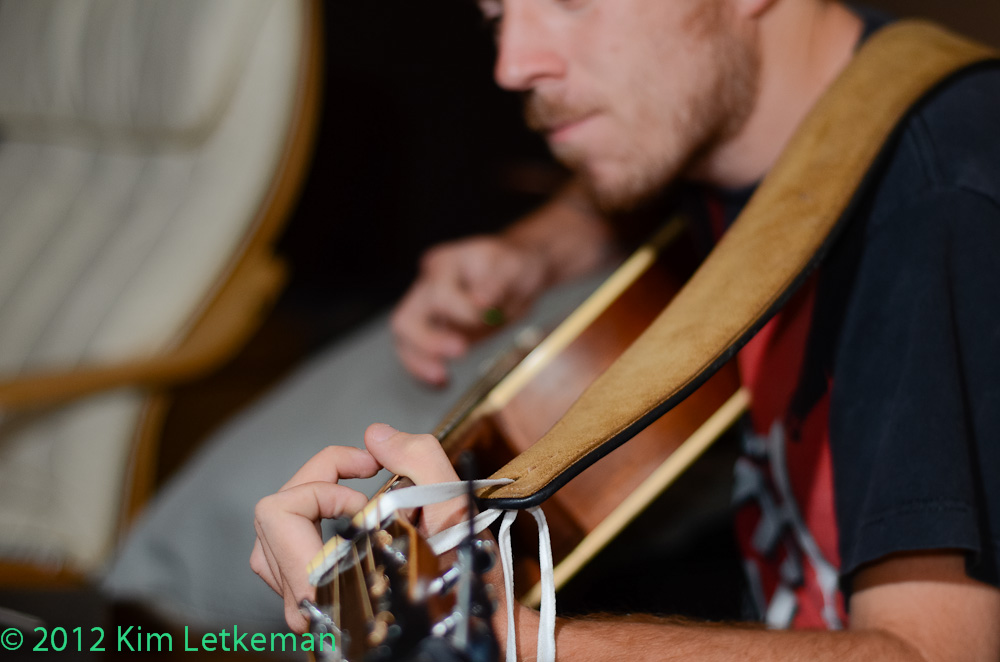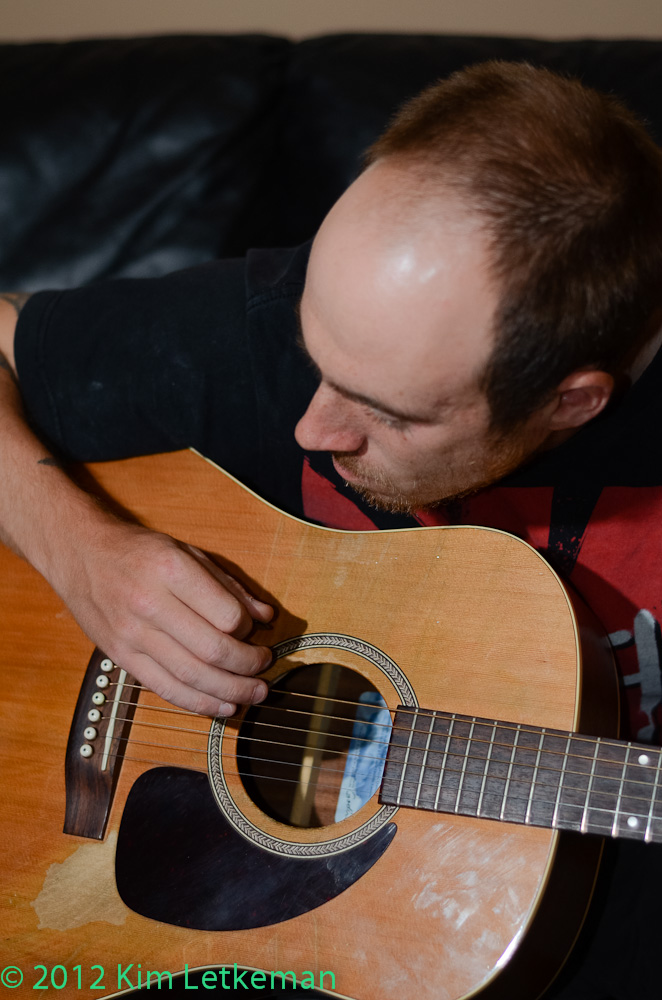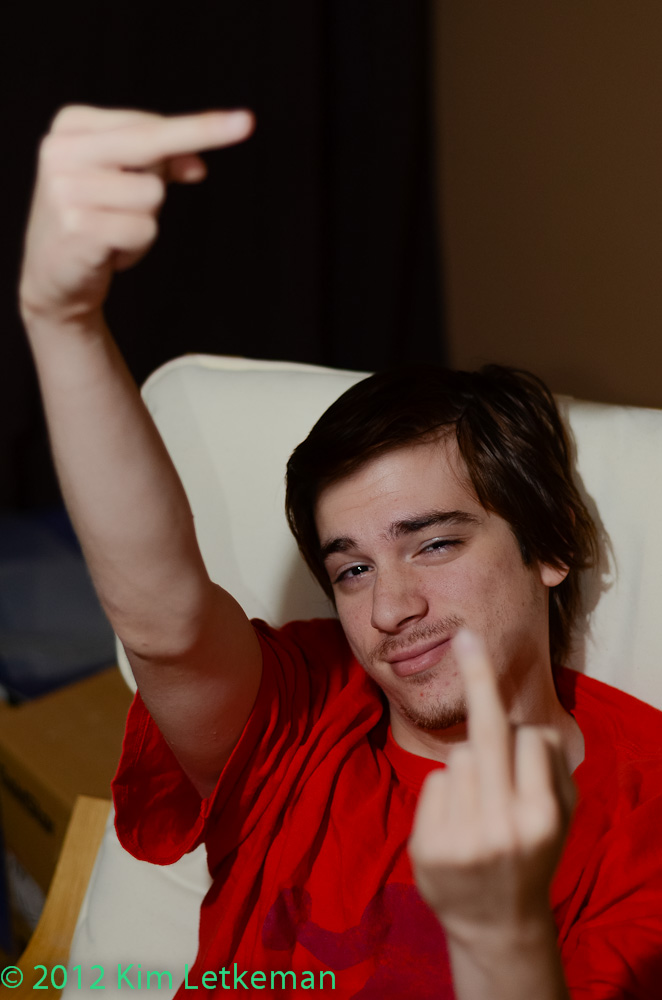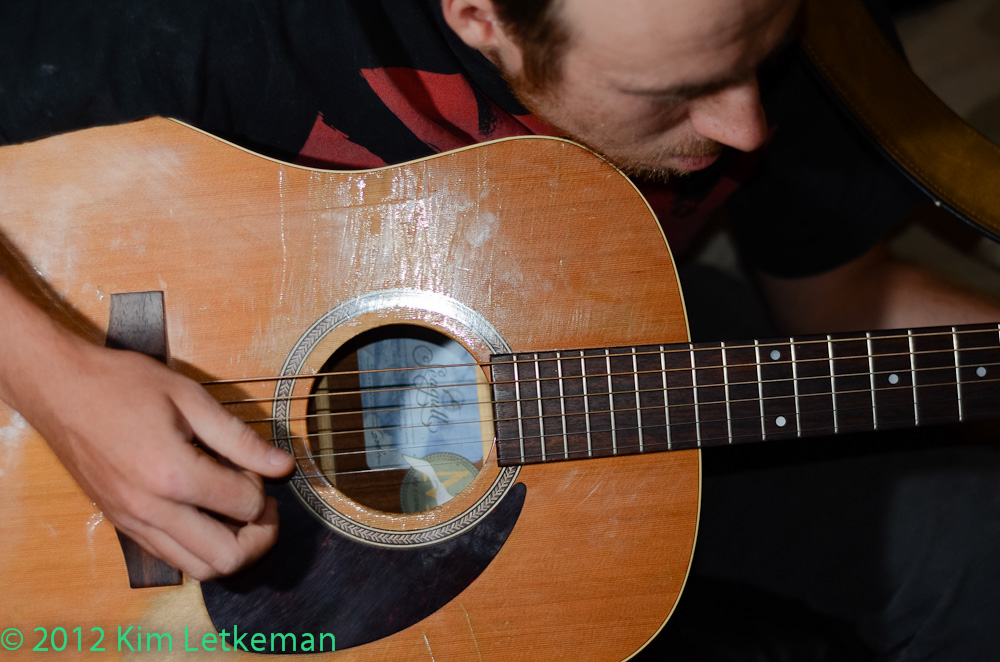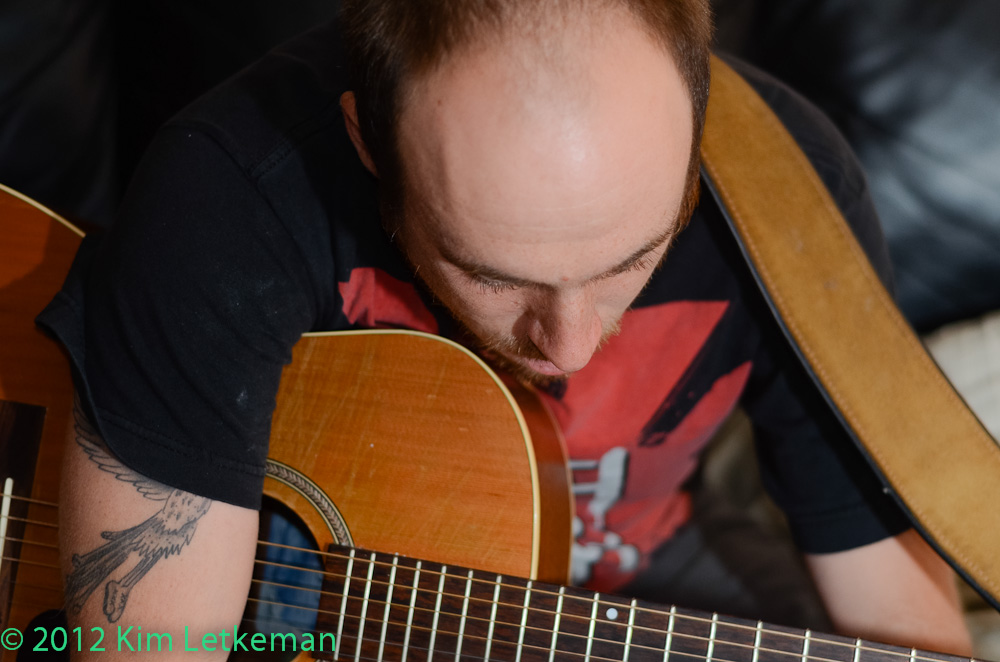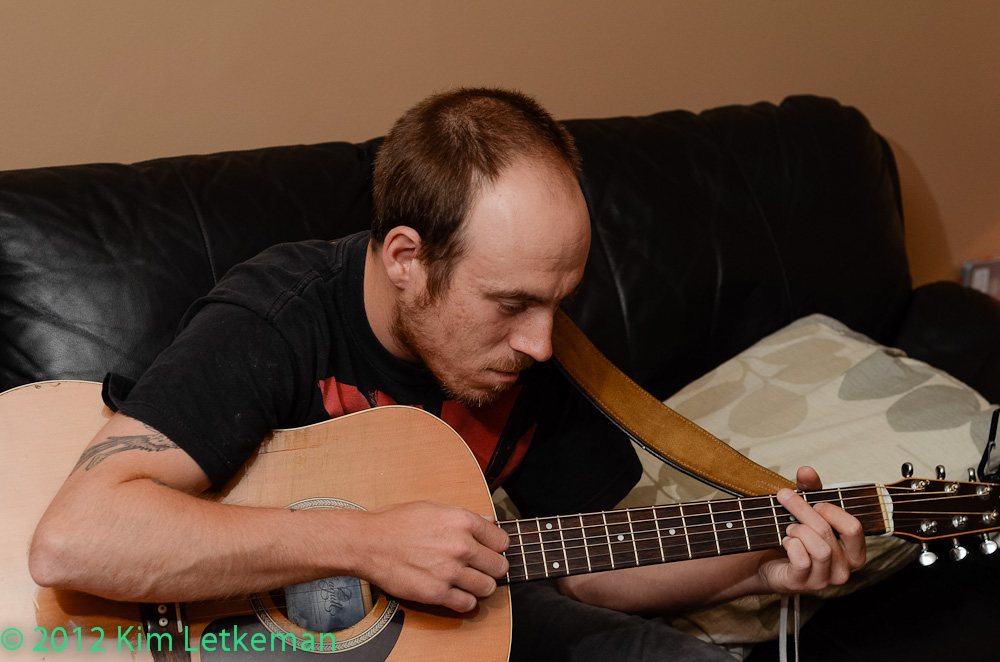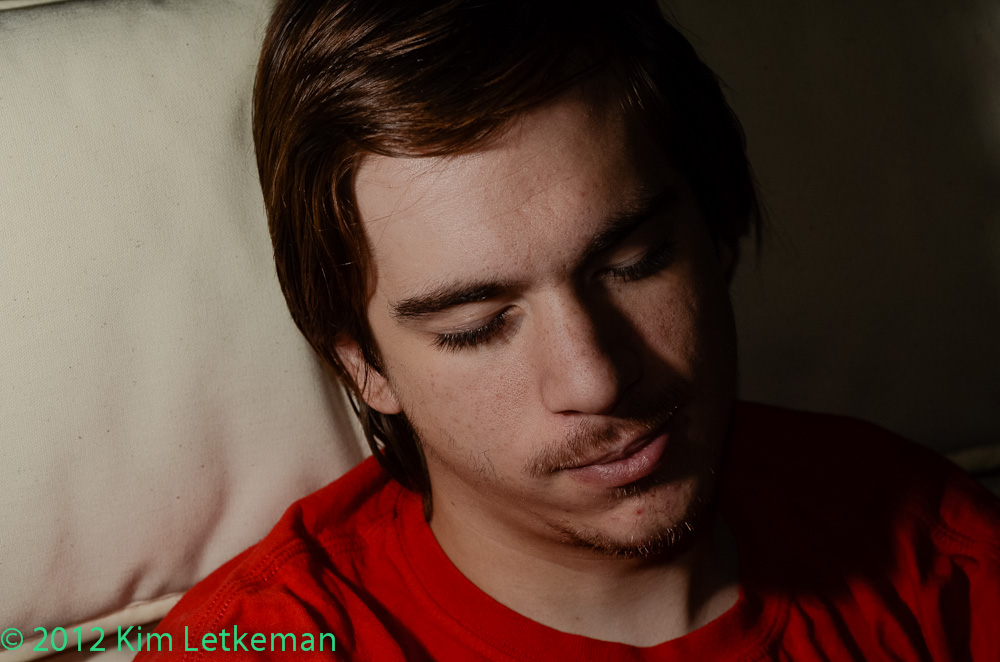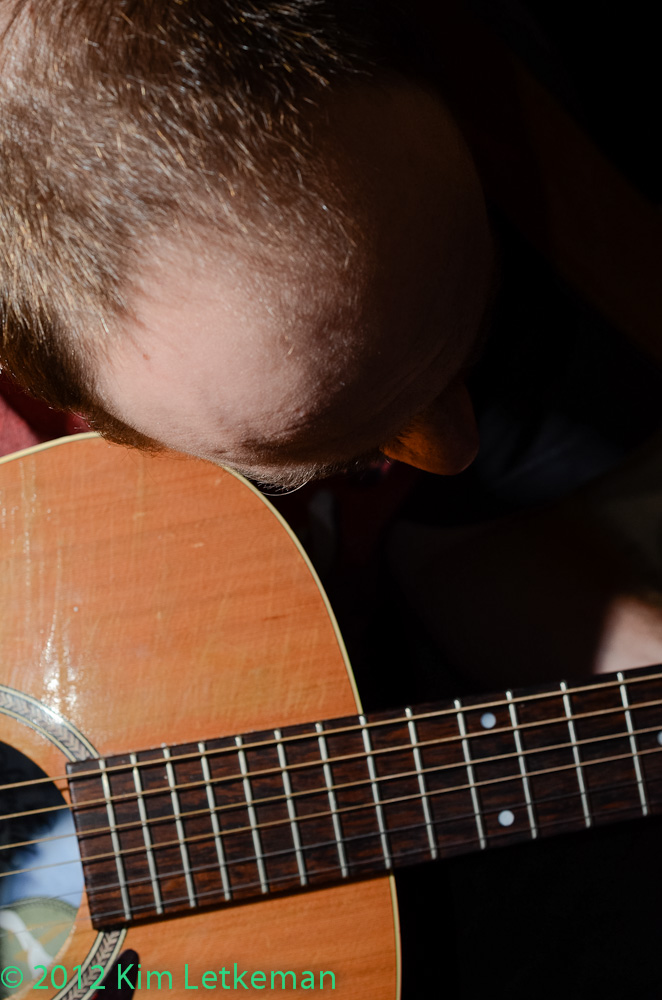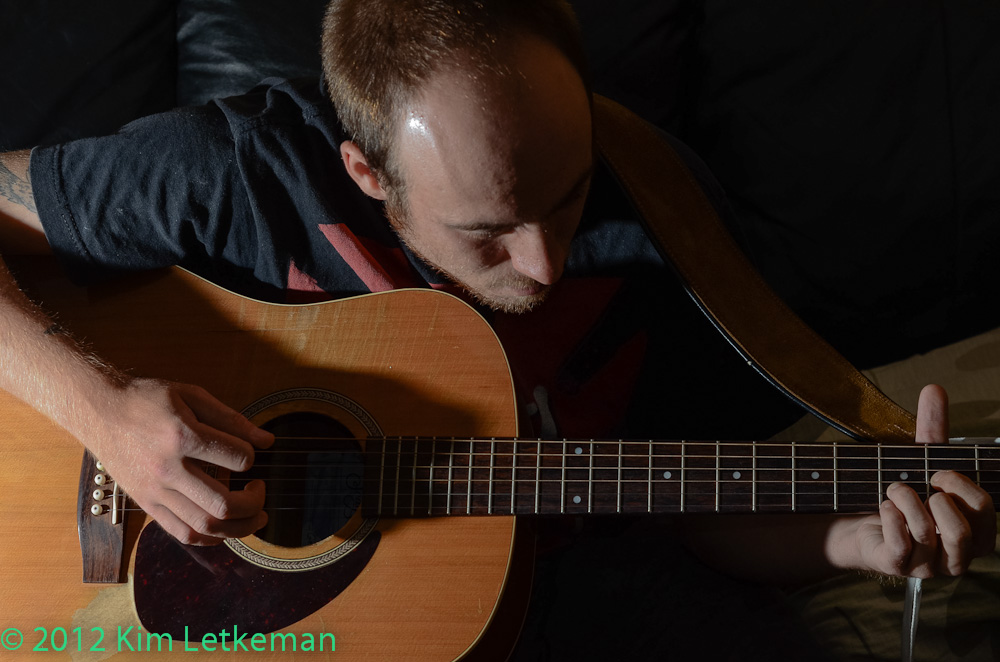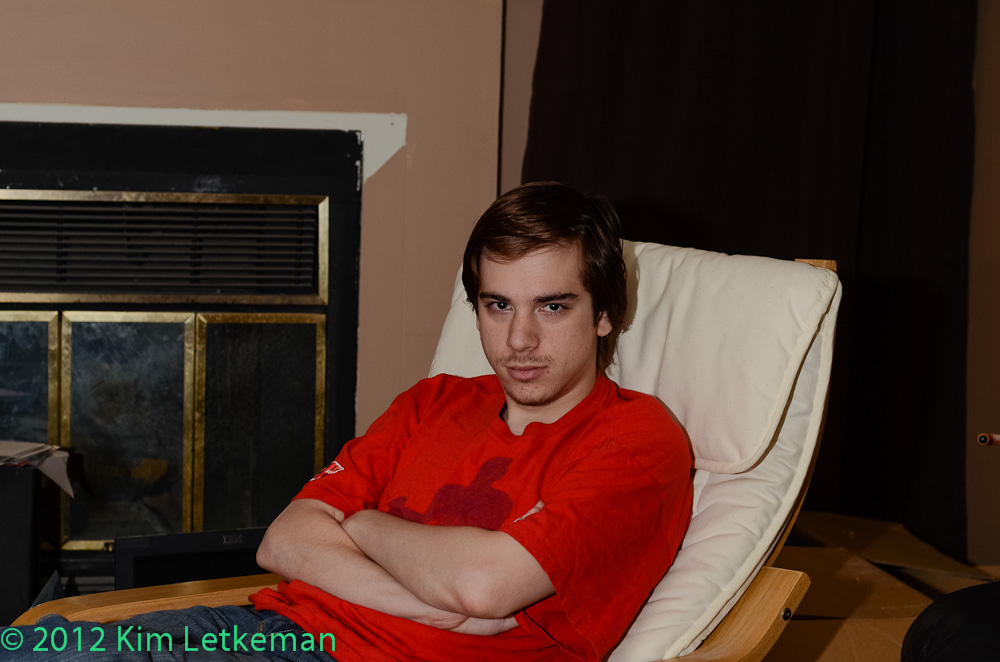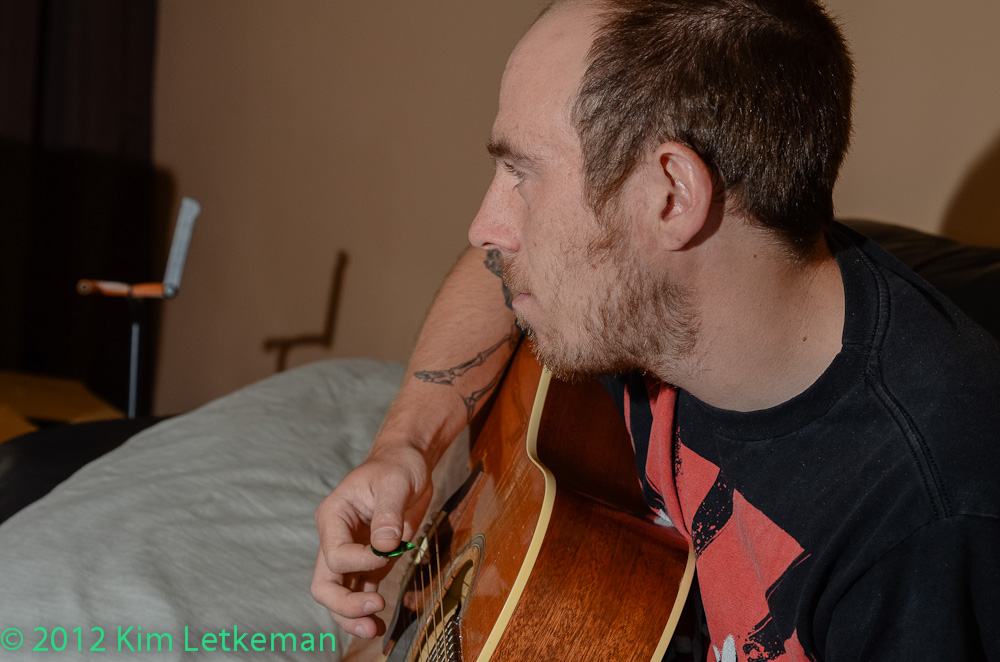 And one shot of the garden … late evening after a wicked storm that knocked power out twice this afternoon. Things are looking pretty lush …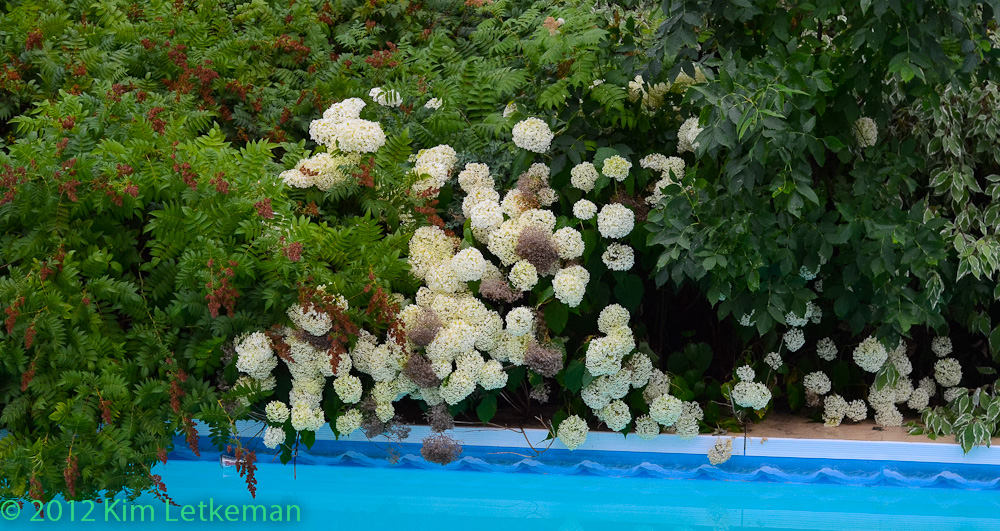 So ... it works. And very well. I'm pretty pleased with the result.