Well, it appears that we cannot escape the "Stark" reality that winter is happening whether we are ready for it or not. In fact, we seem to "beheaded" that way right about now … with "Dire" weather hitting for two days in a row now … in fact, it would not take much more for me to hit "The Wall" ….
Ok, enough of this "Game of Puns" …
This is only loosely tied to the Fuji S1 review because, well, I shot these with that camera. And the JPEG angle came about because I reset the cameras before sending them back, which happens very shortly.
So I woke up yesterday morning to see snow on the ground and rooftops everywhere. By lunch, it had melted so I decided that it did not yet count as the arrival of winter. And that karma bought me the big dump I woke up to today. And it kept snowing … no chance of a quick melt this time. Sigh ….
So here is what it looks like when you shoot the S1 with a basic A Prio auto everything setup, and this is a full-sized JPEG so you can click on it and open it in a browser window.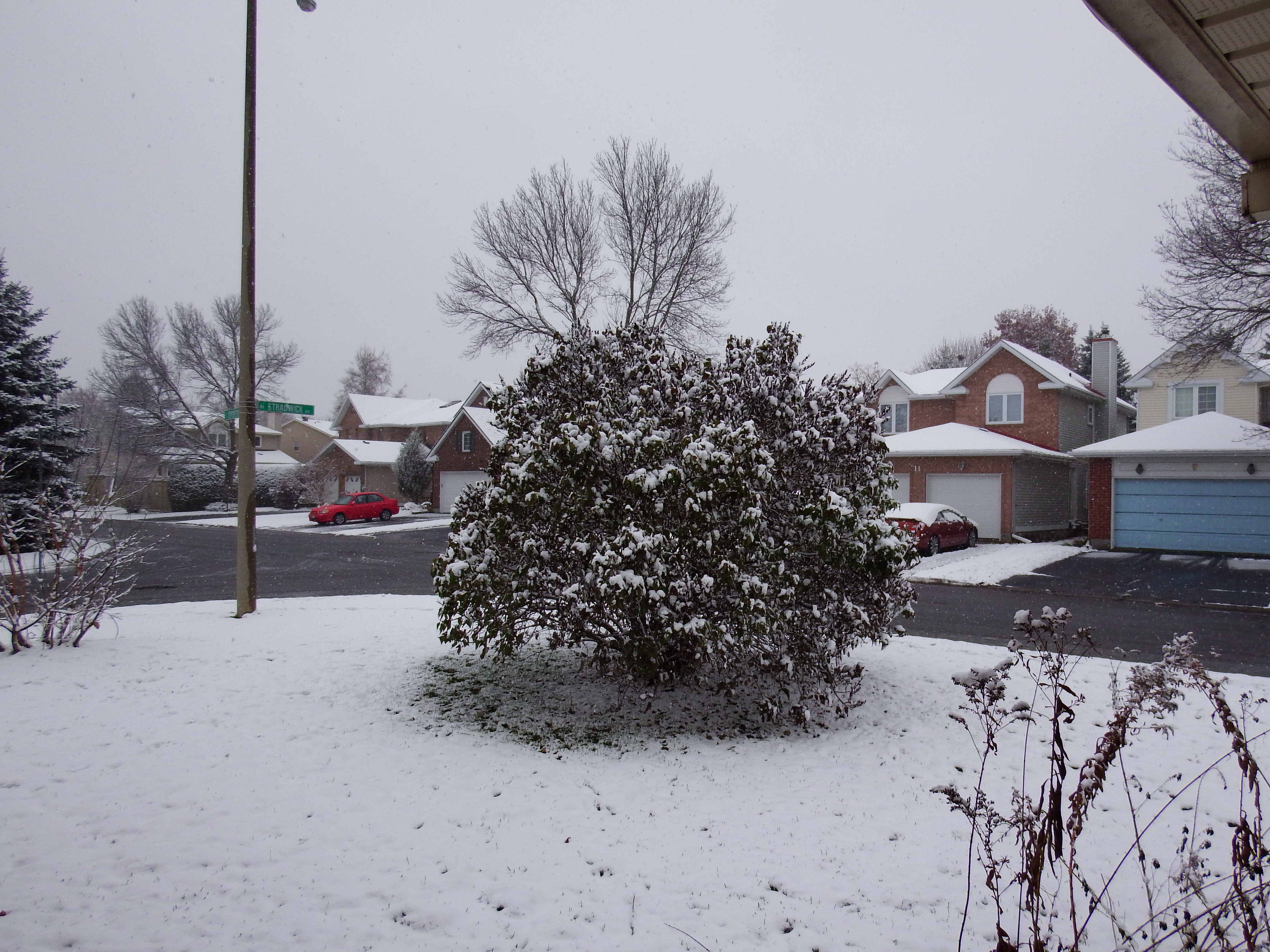 Now, that's a little cool for me. I prefer the snow to be white (neutral) instead of blue. But Fujis lean blue and so you have to live with it if you shoot JPEG and don't process. And there is little on this camera to adjust in the JPEG settings.
But … I tweak everything, so it was a simple matter in Lightroom to adjust this: neutralize the white balance, open shadows, reduce contrast, add local contrast to the snow, reduce the size and sharpen to taste. Just a moment it took, and I applied it to all the snow images by synching it up. I did have to go and set white balance on each image, since the camera responded slightly different each time … in raw you would not have to, but the camera has applied a different white balance for each image and the pixels are bruised differently each time. That's the big price for shooting JPEG.
If you look closely at the images, you will also not that the noise reduction even at base ISO removes a lot of the inherent sharpness of this sensor. That's another big price to pay for shooting JPEG.
Here is the adjusted image … and by the way, this is shot from my front porch.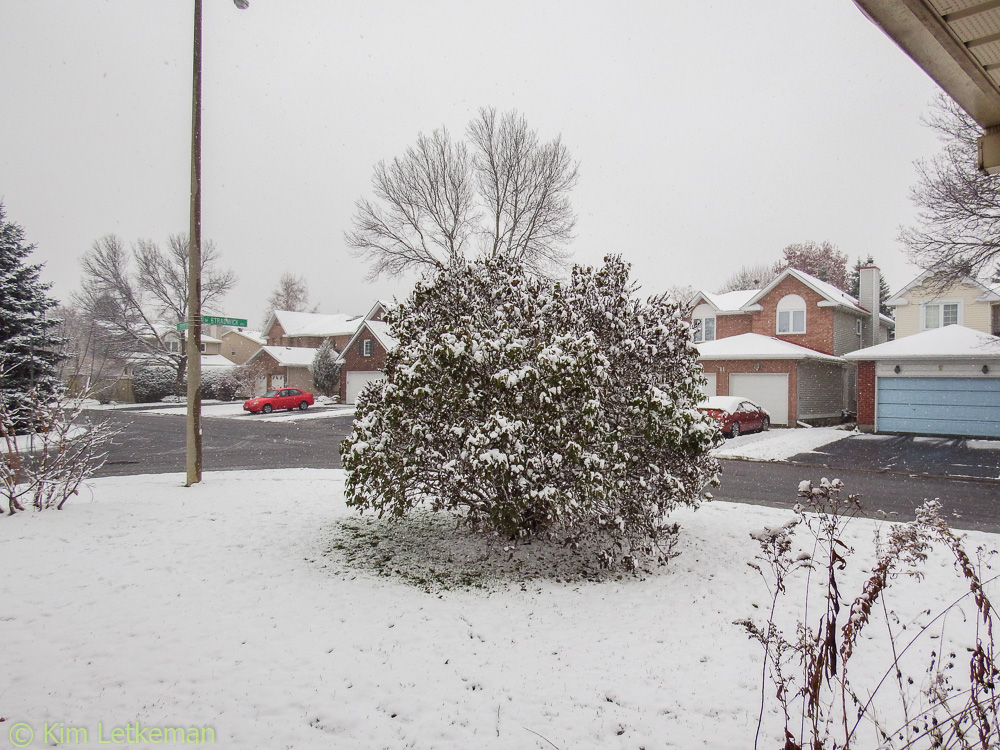 You could see it snowing against the dark background of my neighbour's fence across the street.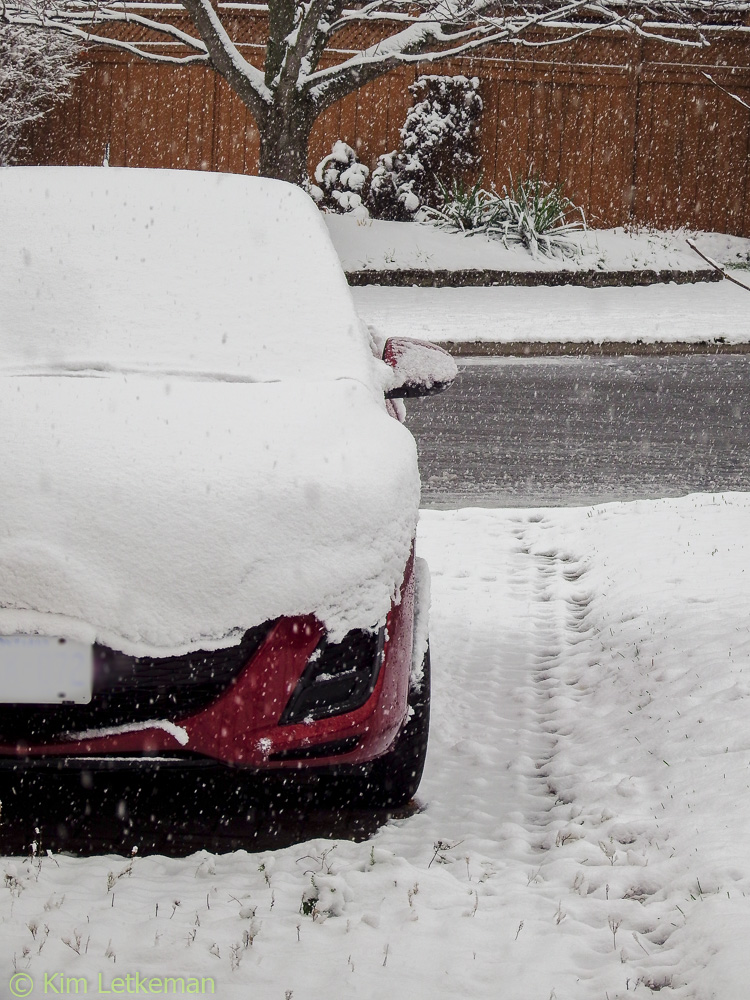 I have a brick walkway and it appears that the brick retains heat while the sand in between does not …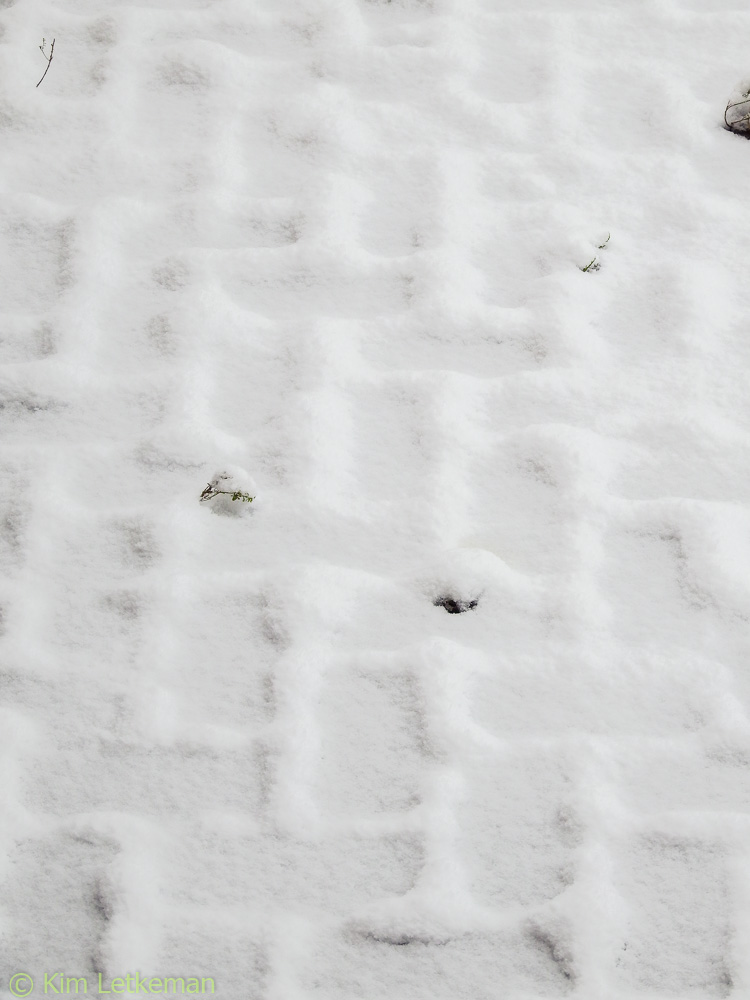 Sophie (the pug) hates walking in the rain and snow is not much different. She pretty much refuses to go off the yard in this weather :-)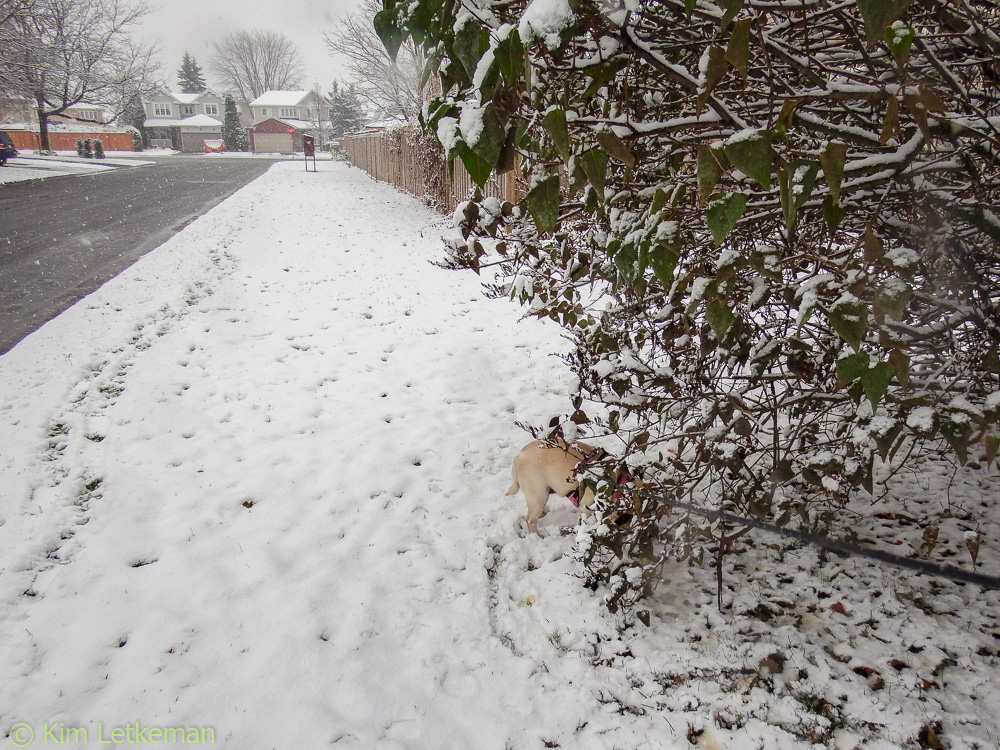 At full wide angle, the snow that has been hitting the front element of the lens is starting to show on the images …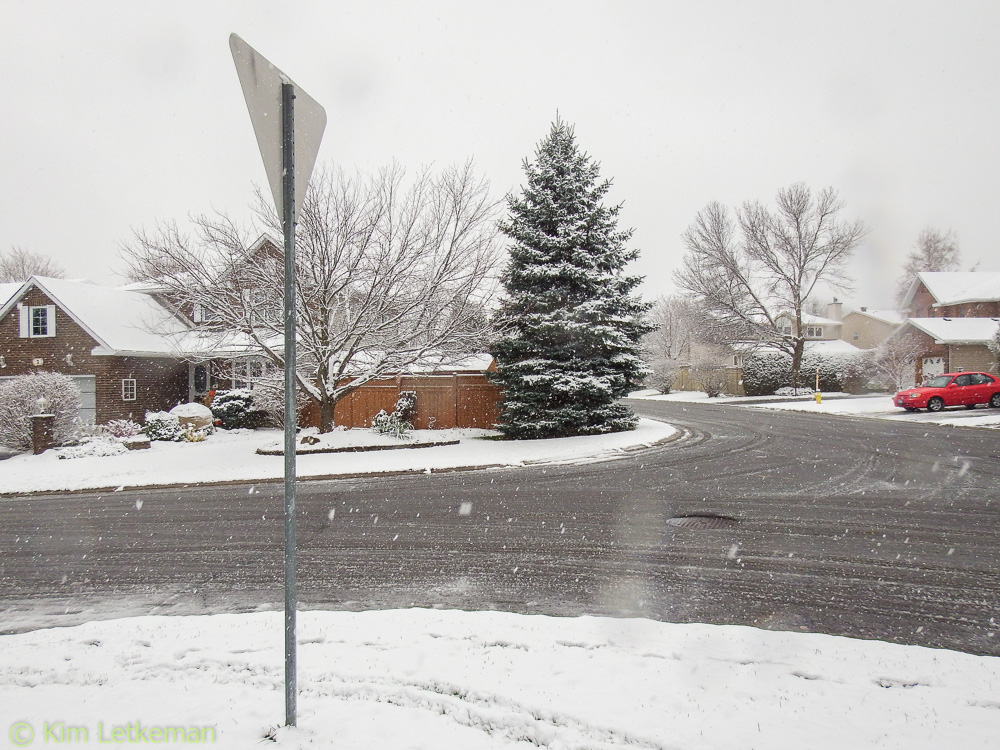 But at zoom, it's not much of a problem …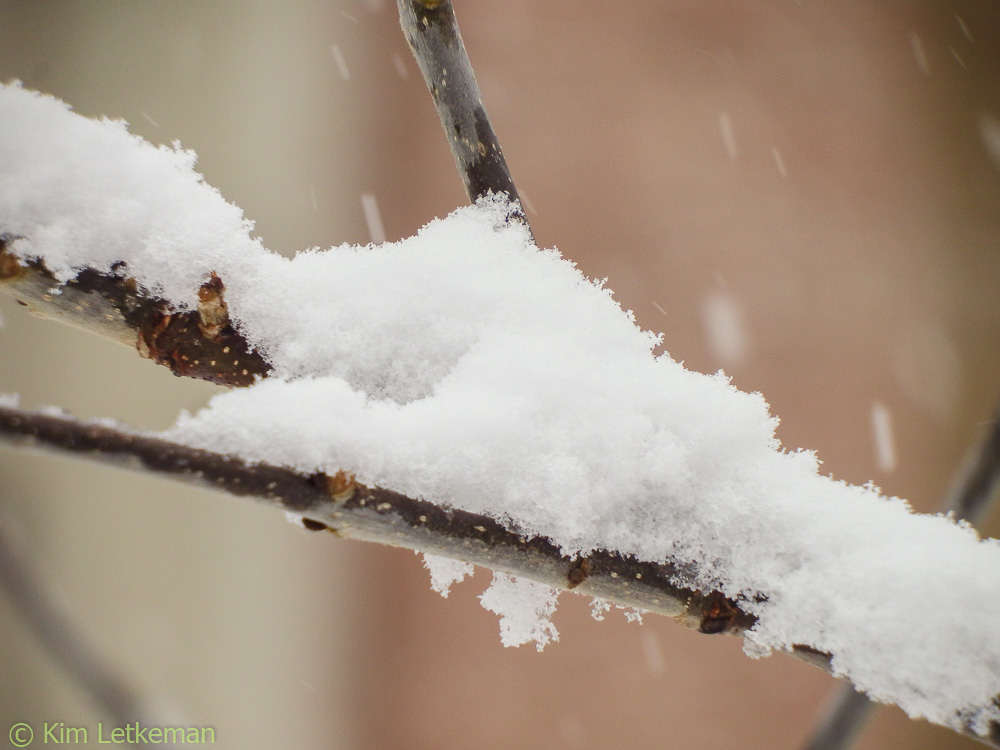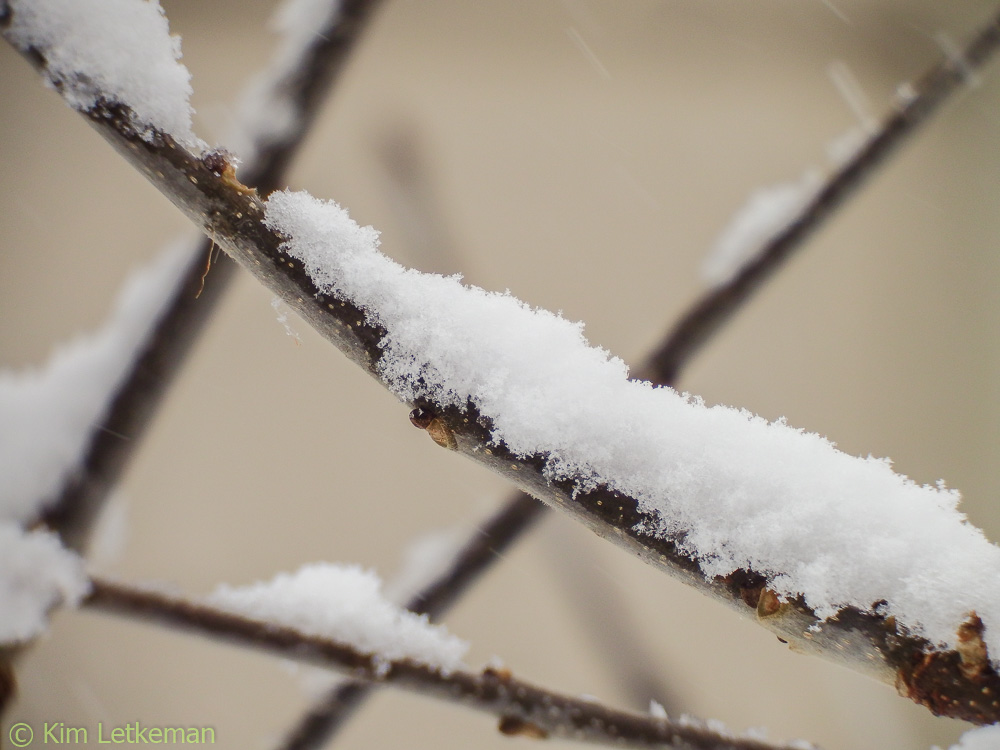 Now, here is that last image in the original JPEG for another comparison point …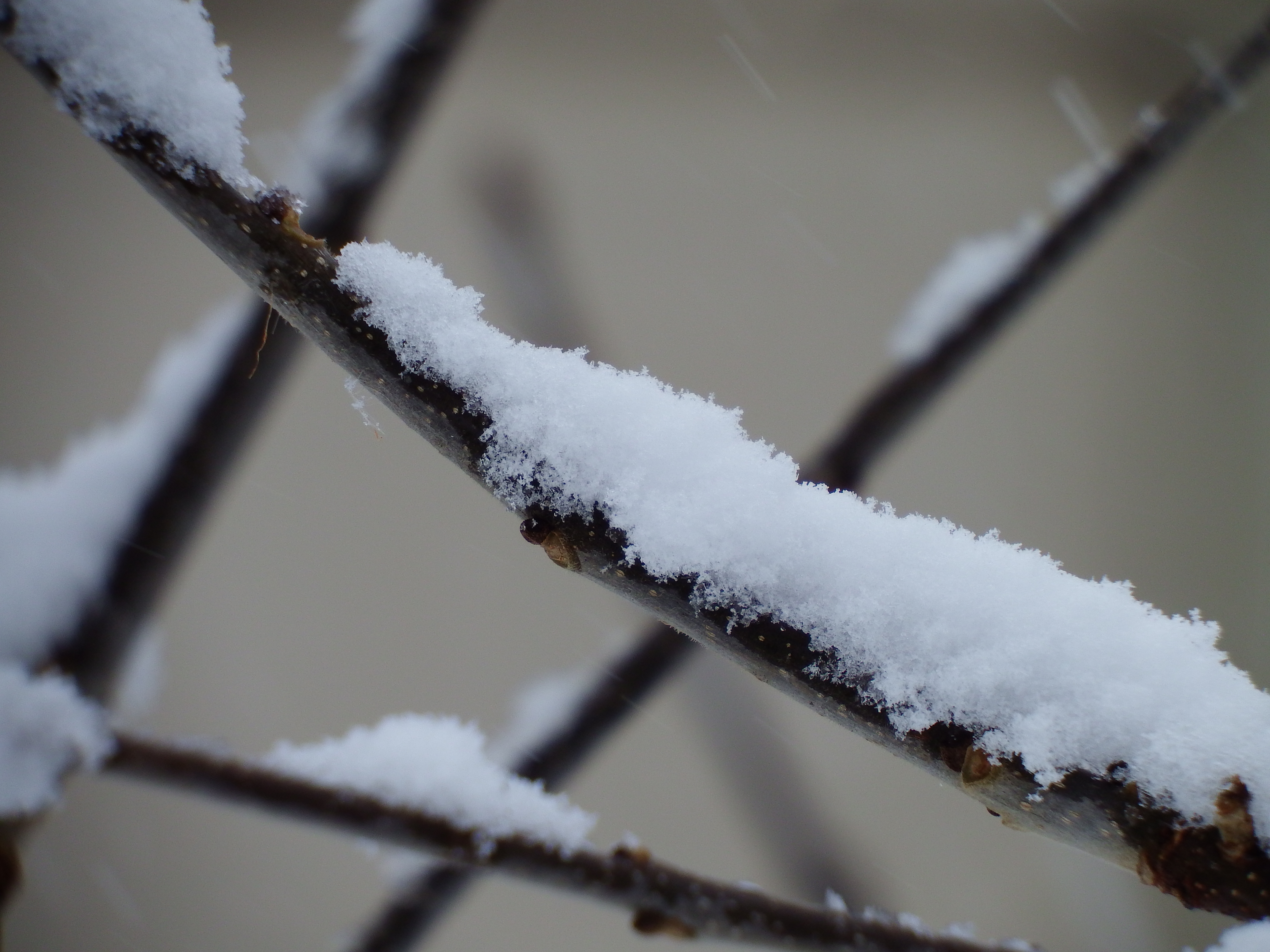 Note: If you see the second image as neutral and the first image as very warm, then check your monitor's calibration.
And that's that … Winter is Here …
I am not fond of JPEG at all, but it did an adequate job on these images. At least as they are presented here. Were I to try to enlarge one, things might not turn out very well at all …