For the second time in three weeks, one of my images will be used at the header in the Ourtown section of the Ottawa Citizen newspaper this coming Thursday. I'm very pleased, obviously. My thanks once again to Robbi Hay, the editor of Ourtown, for choosing my images several times per year.
This is a new image I had submitted some months ago, a squirrel munching on a nut in a tree at the Fletcher Gardens on Prince of Wales Drive.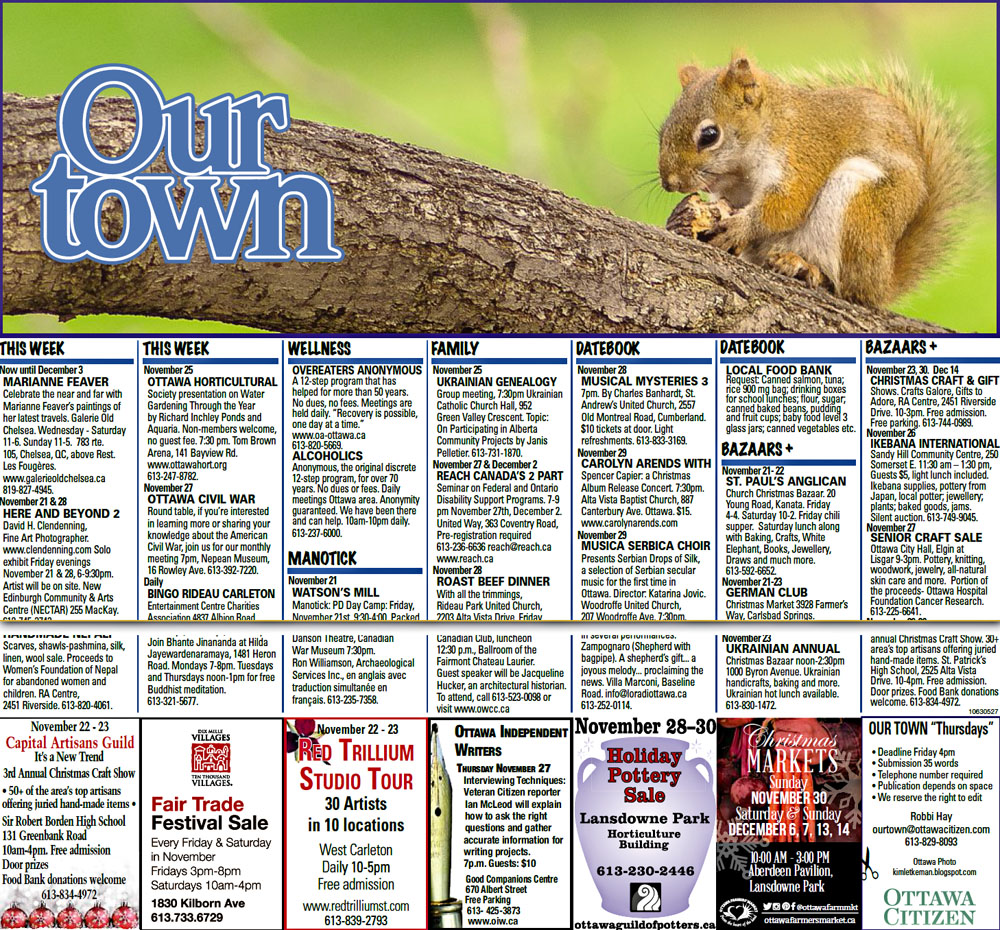 Click on it to expand to a more readable size, and grab yourself a Citizen on Thursday to see the complete list of events.