As many know by now, I have a thing for shooting the night sky. I just love getting images of the heavens. I think the night sky is unquestionably the most beautiful and awe inspiring sight visible from this planet.
I shot Saturn a while ago but made a right mess of it. Pretty ugly images overall.
Tonight I got the bug again and thought I'd have another go. I looked up some images and decided to start from their exposures. I chose the D300 with 70-300VR, since that is 450mm effective and the longest combo I have, and I decided to be a bit conservative and use the 1.4x teleconverter from Tamron instead of the Kenko 2x. There is no question that images from the 1.4x are far superior to images from the 2x. Check any web site where it has been tested. They all agree.
So … I used a tripod with only two sections extended so it was extremely solid. I shot the camera with mirror up, allowing the timer to expire each time and self release after 30 seconds. This gave me rock steady images. And I got one image that I am extremely pleased with.
I will admit that I have seen many better images of Saturn. But this was shot in my back yard with a consumer zoom on a prosumer dSLR.
D300, 70-300VR, Tamron 1.4x, f/16, 8/10s, 400ISO
Now, for comparison purposes, how does Saturn actually look this year? Well, just about exactly how I shot it, as you can see in this image: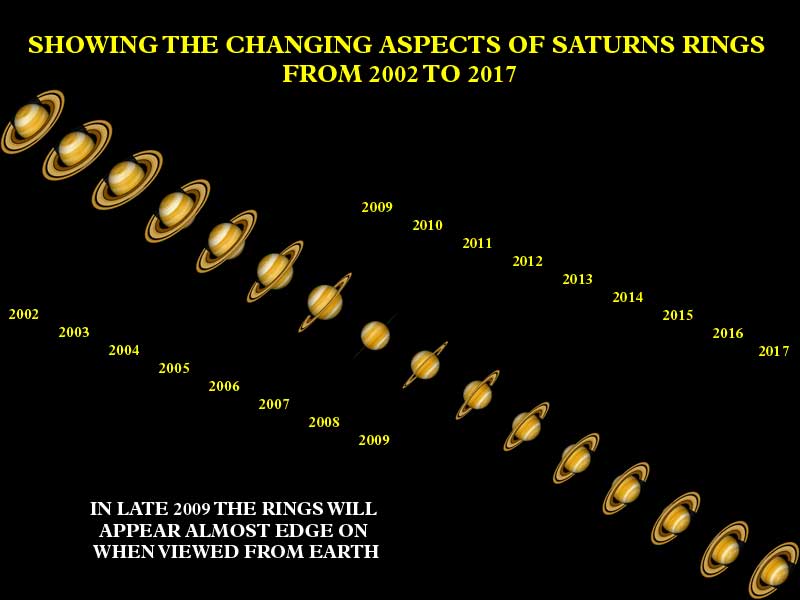 Click on that image to go to the web site that houses it. Anyway, you can see that we are pretty close to edge on right now, which lends the image above some credence. How cool :-)