I woke up this morning to the very first snow of winter 2011-2012. This was not only the first snow, it was the first hint of snow. And since it snowed while I was asleep, I still have not seen it snow this year :-)
I popped out for a half hour at lunch today to drop Jonathan to the bus station as he needed to be on time to drop off his latest essay. On the way back, I stopped for 5 minutes on a dead end loop that has a few nice gnarly trees in it. I shot a few images with the D7000 and 18-200VR in live view (contrast detect auto focus) and this is the one I liked the best.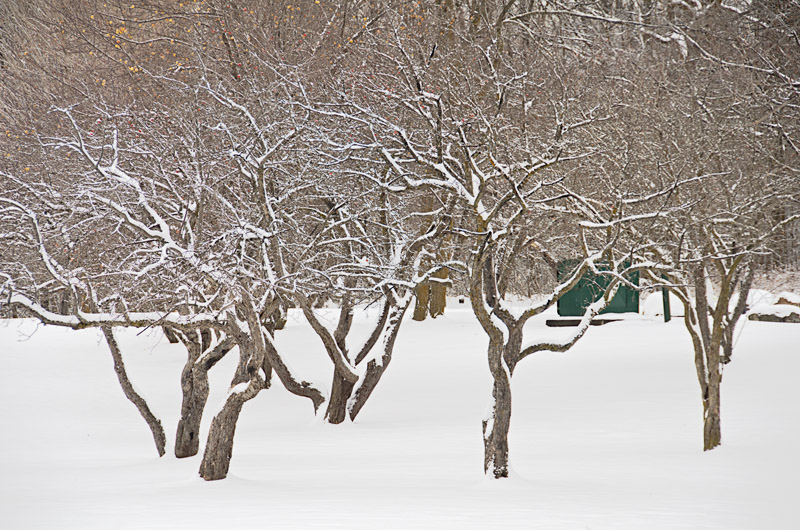 I love snow on branches and try to capture it every chance I get. Anyway, had to dash home to get back to work and as I was walking in, I shot the front yard a few times.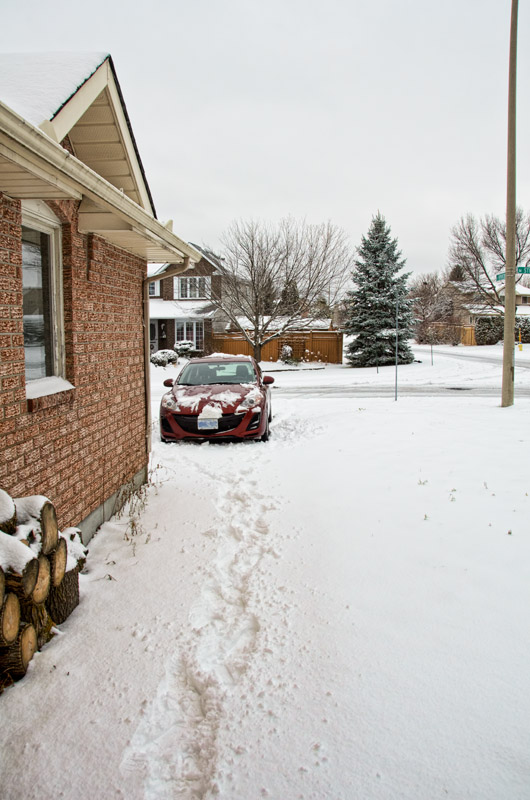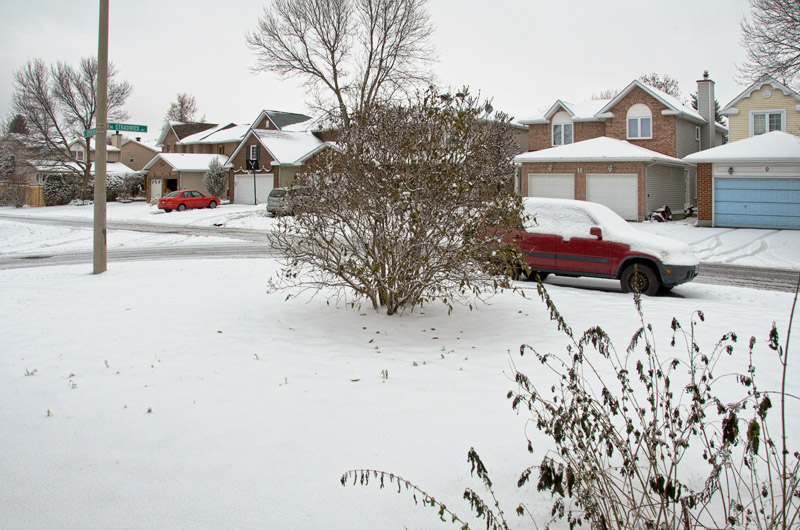 This last one shows my new front window, replacing a patio door. Very nice, I must say.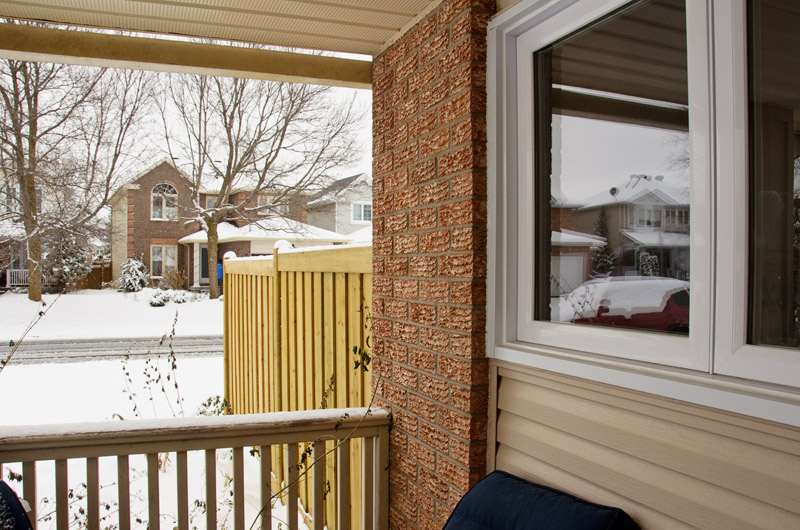 A few hours later, I took a moment to capture a couple of shots of the back yard with the Fuji X100, just in case the snow would be somehow changed (melted) tomorrow. I like the backyard being pristine like this … no footprints anywhere.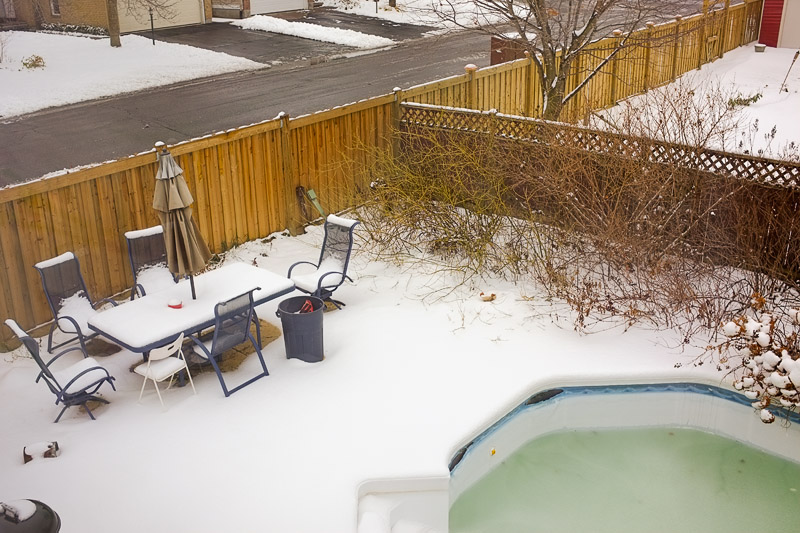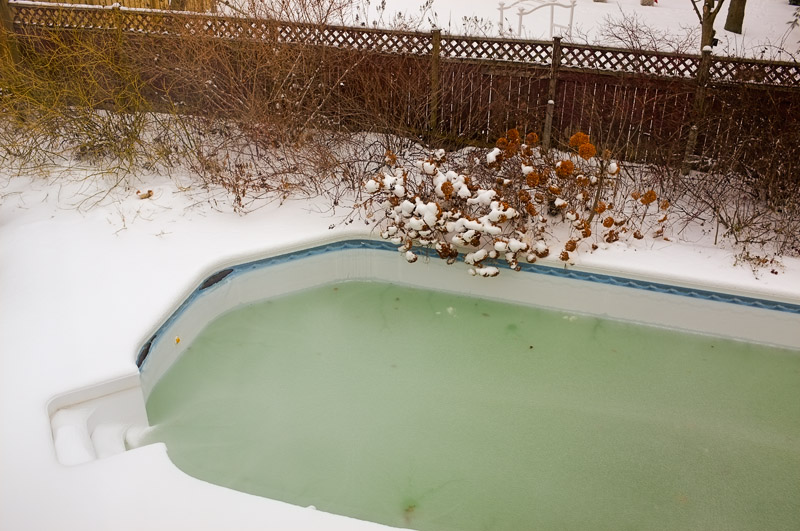 These last two were jpegs and I must say that the X100 creates very nice jpegs. I still prefer RAW, but if you are going to shoot jpeg, this is the light to do it in. Soft with almost no shadows. Lovely.