So I was rather intrigued with my results the other day with that Sigma macro lens. I noticed Orion sitting outside my window a half hour ago so I dragged the D7000 on tripod with the 105mm f/2.5 Ai on it to see how sharp this lens is wide open. And I must say that it is seriously sharp.
I experimented with exposures and settled on one that gave pin-point stars and the best nebulosity. I suppose that it is no surprise that I ended up at 6400 ISO with f/2.5 and 1/2s.
So the results … a dollop of Topaz Denoise 5 was needed to clean out the super fine grain.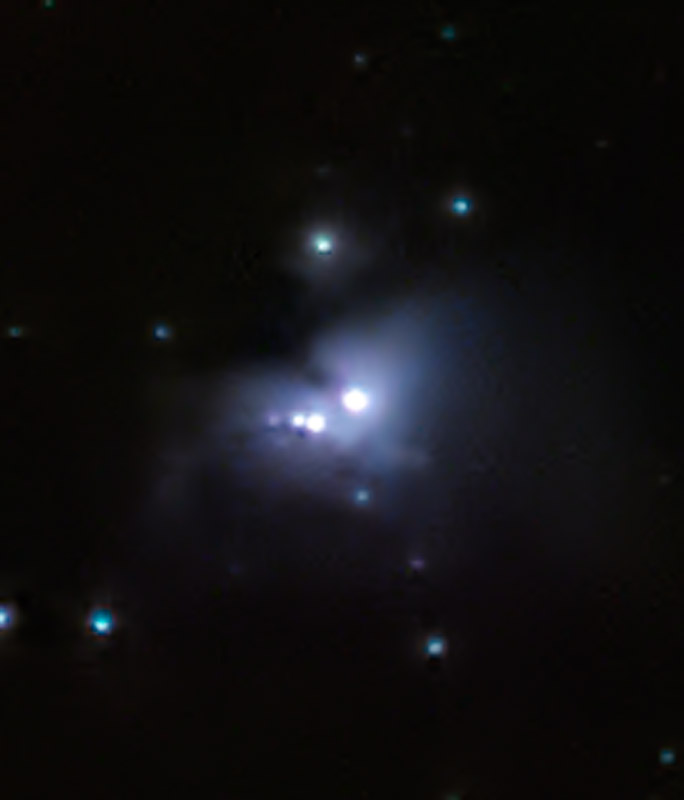 The stars are a bit soft, but that's because I cropped very closely and then resized upwards. I am very pleased with the look of the nebula, as it has the right shape and some of the key stars are there. Cool …
Now, what does it really look like you might ask …
Ok … so the Hubble telescope is a little better …