I ordered a spare battery for the GH2 from bhphoto.com and it arrived last week. It was a Power2000 battery, similar to the one I already had shipped to me with the GH2. Mine works very well, but the one from bhphoto was DOA. So I sent a message on their support page and they promptly sent me another one. It arrived today and is also DOA.
How disappointing …
Anyway, avoid the G5 / GH2 replacement batteries from bhphoto right now, as they obviously have a bad shipment.
Here are the three batteries, the two on the right are DOA …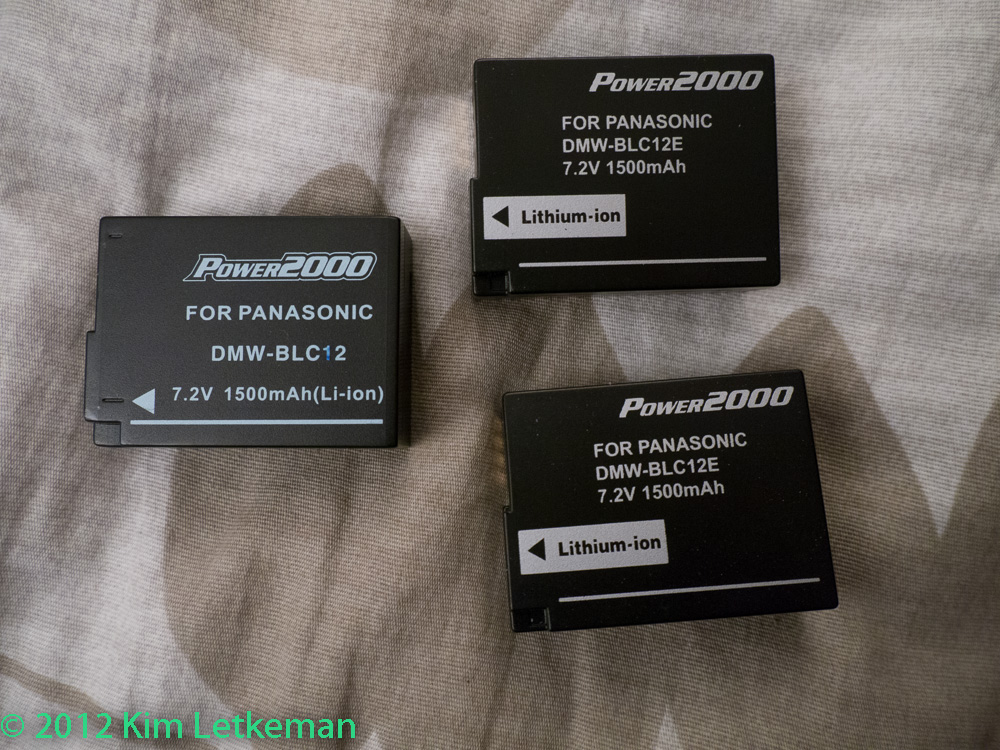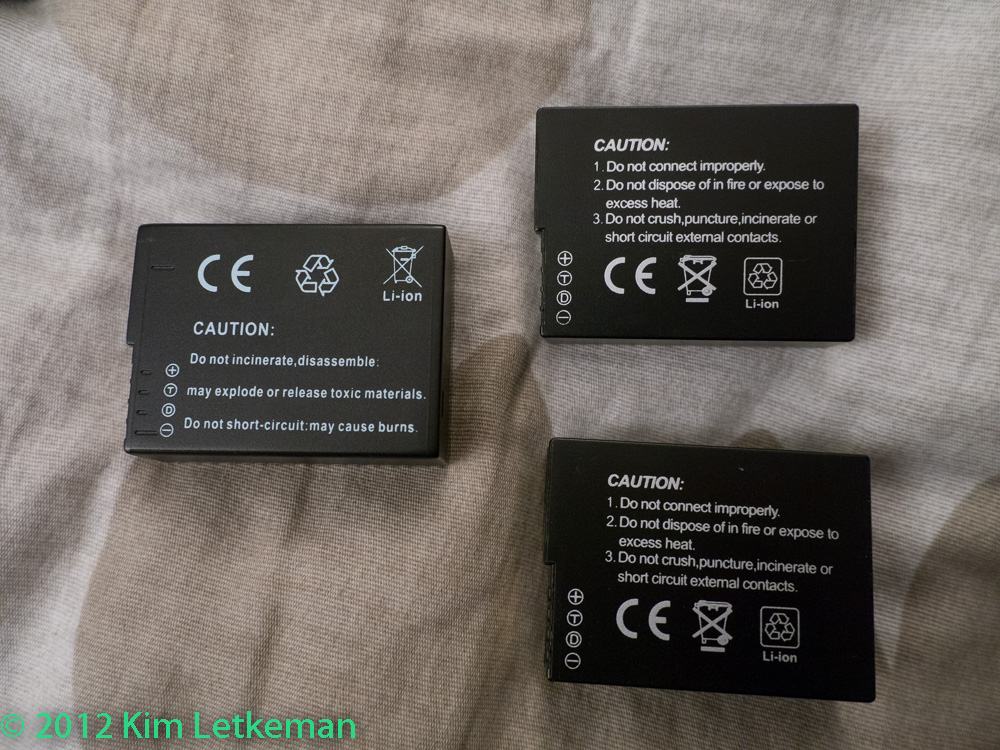 Here they are in the charger. The images suck because this is a dark corner of the room and I was too lazy to get the tripod.
Firs one is the old battery, last two are the newer batteries. Note the absence of charging lights on the last two. They do not work in camera either.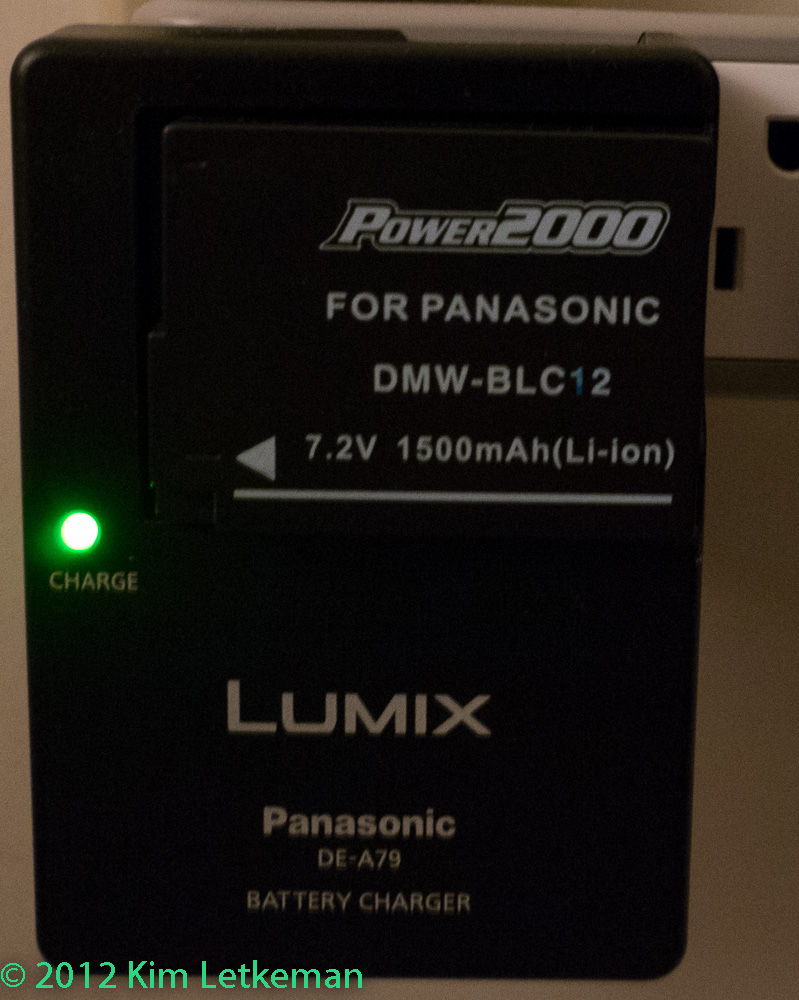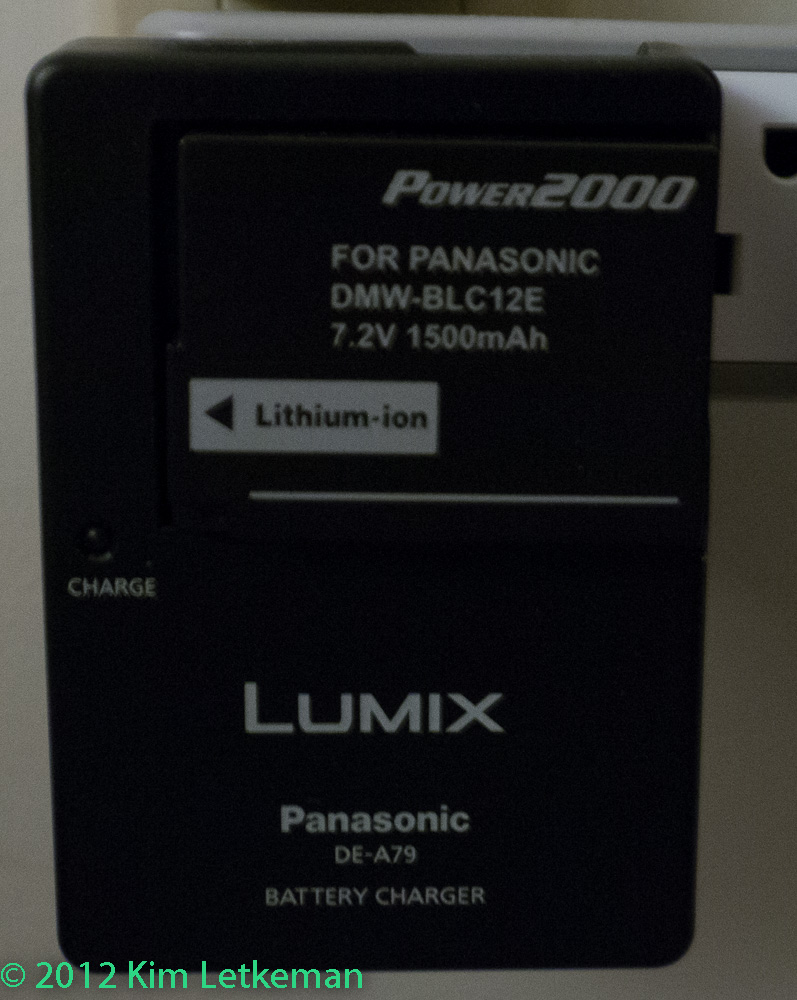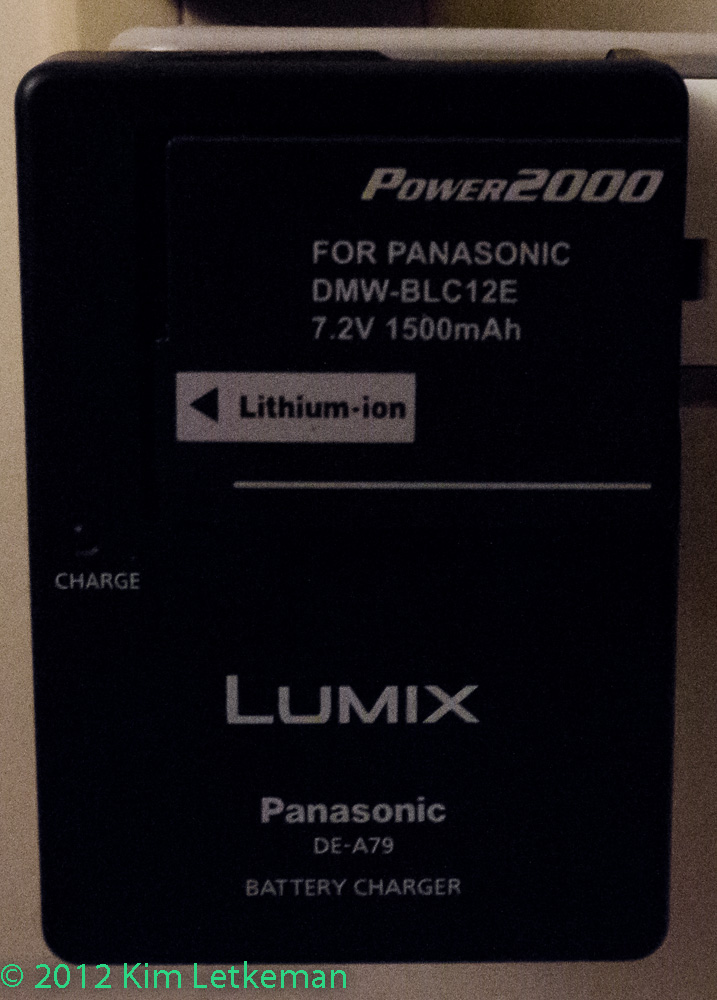 So be warned.