A quick peek at my garden back in May …

Panasonic GH2 + 14-140 @ 15mm 200iso f/8 1/60
You can see the growth starting around the patio and you can get a glimpse of my broken table, which finally bit the dust last year. So a week ago I got inspired and decided to do something about it based on plans I found on the internet. My original plan was to reuse the table frame and to "hang" the new table top on top of it. So I deigned it to fit around the table and just sit there, later anchored by strapping of some sort.
Well, that sucked. Once I smashed the plexiglass to get it out of there, I found that the frame had no strength. It was designed to be stabilized by the presence of a sheet of glass. Well, I ended up tossing it to the curb, literally. Two days later, it was gone.

Fuji F770EXR @4.6mm 100iso f/3.5 1/850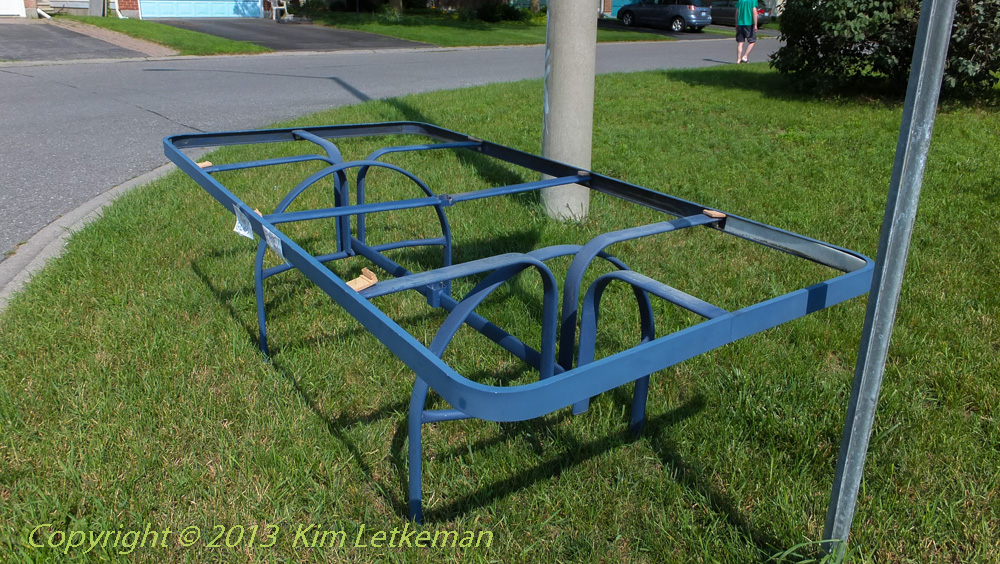 After adding legs to it, this is what it looked like from the air …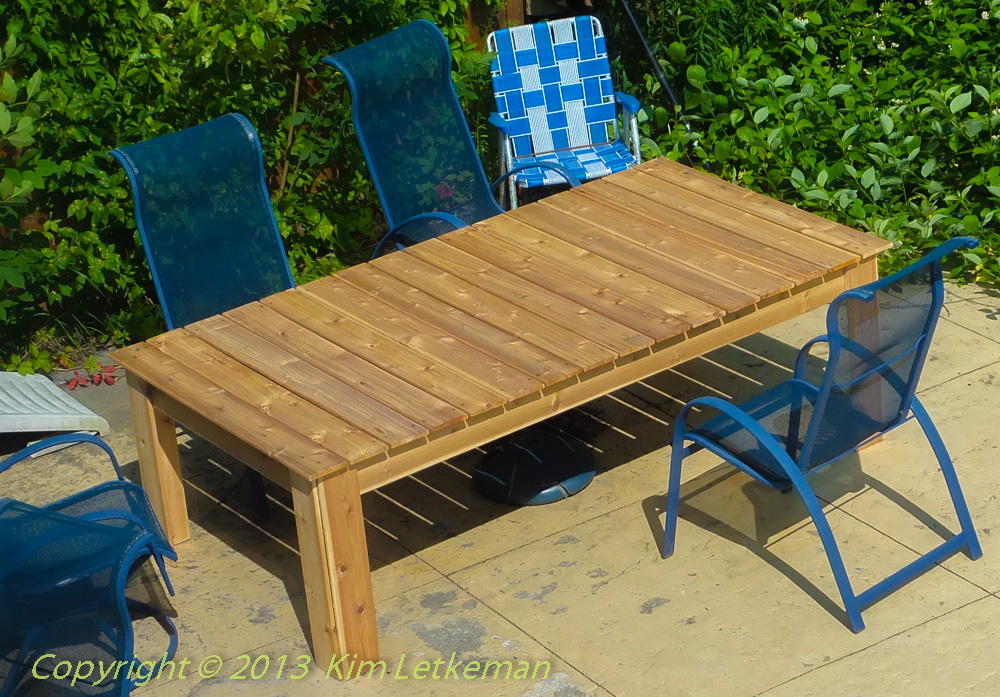 Not terribly flat though … and if someone sat or stood on it, well … that would not go very well. Still … not bad looking …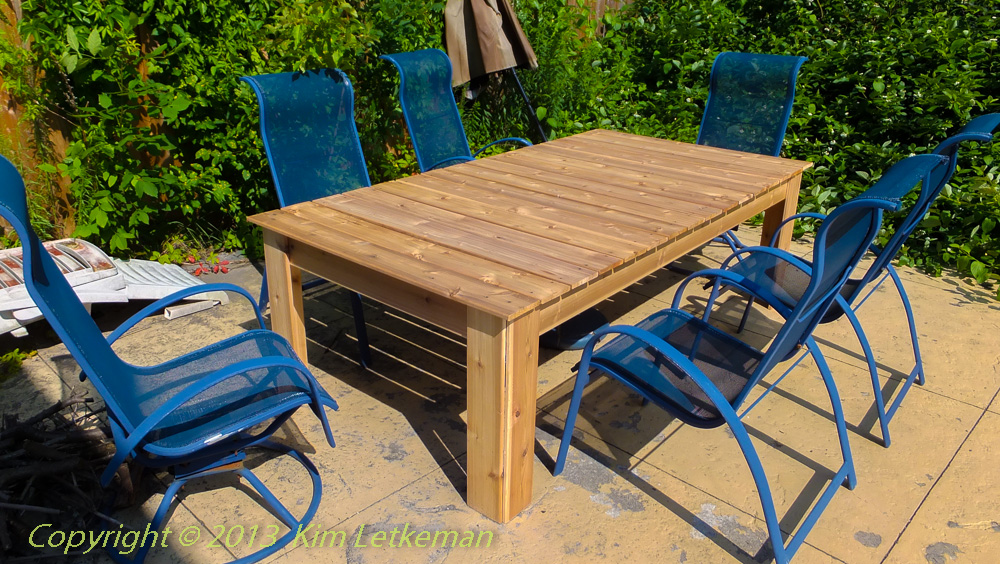 This is a good view to show you that some of the boards are warped and thus they are more springy that they should be.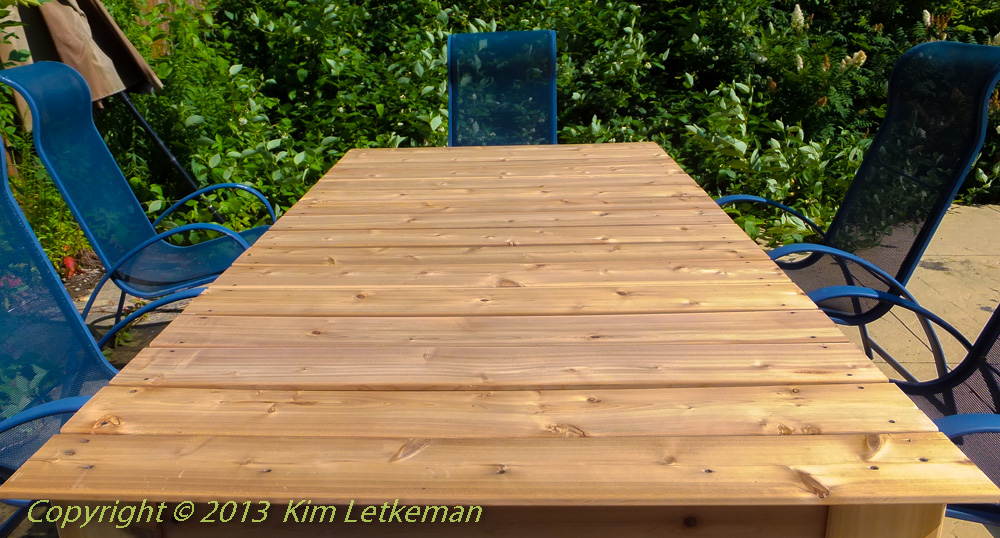 You can see the entire series in my garden 2013 album … http://letkeman.net/Gallery/Nature/mygarden/mygarden2013?show=16645
---
Meanwhile, one day last week I noticed a few visitors running around the patio … this series is shot with the Panasonic G5 and the 100-300 G VARIO MEGA OIS lens. I mainly shoot these at 600mm effective focal length and this is through thick glass that is not all that clean :-)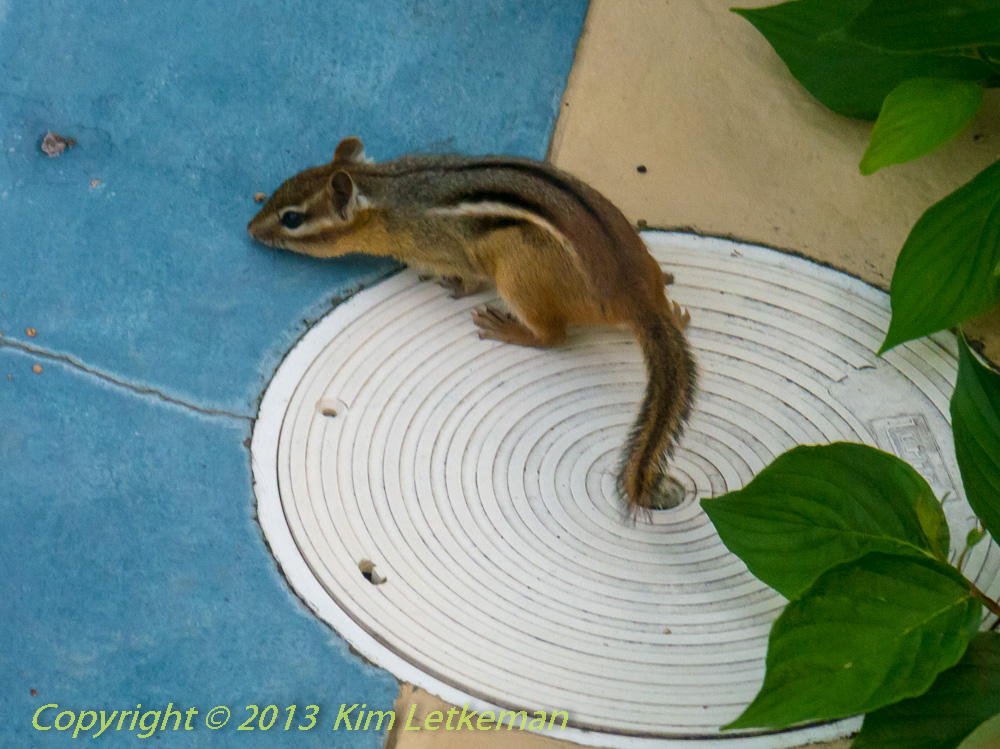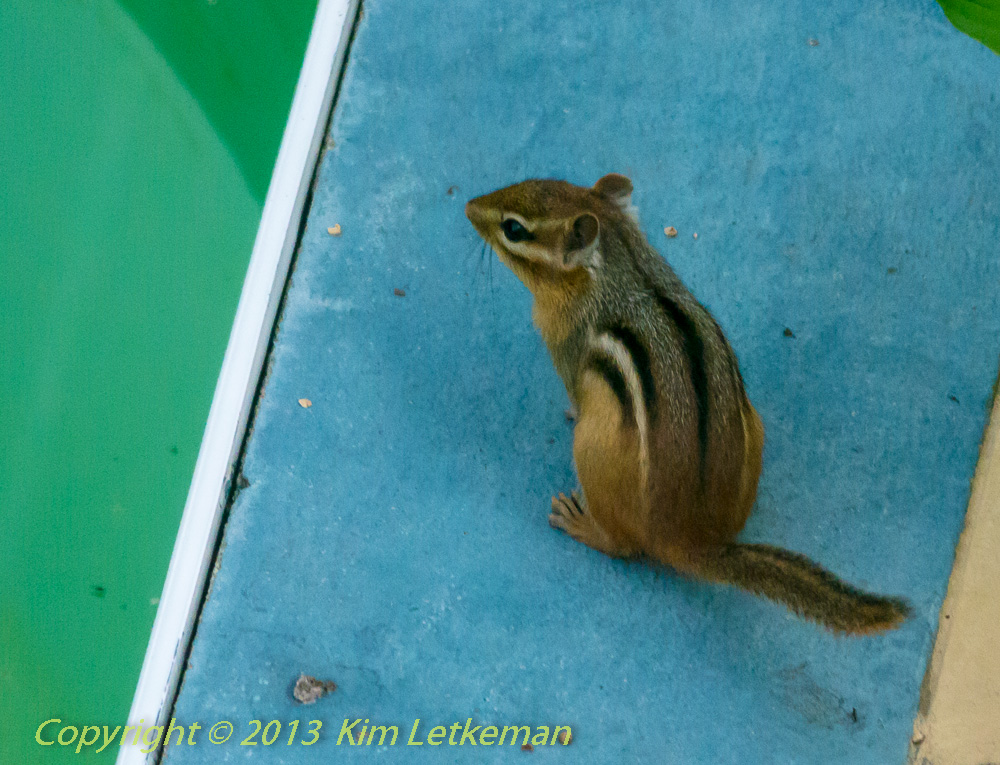 I love it when the robins pose on my fence …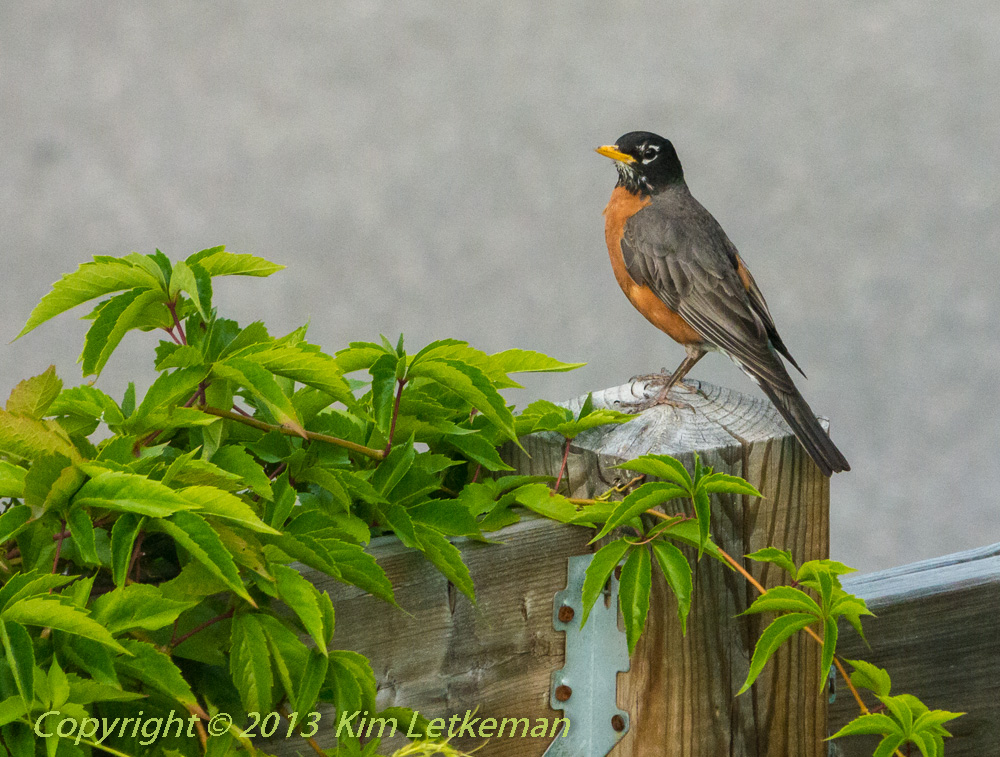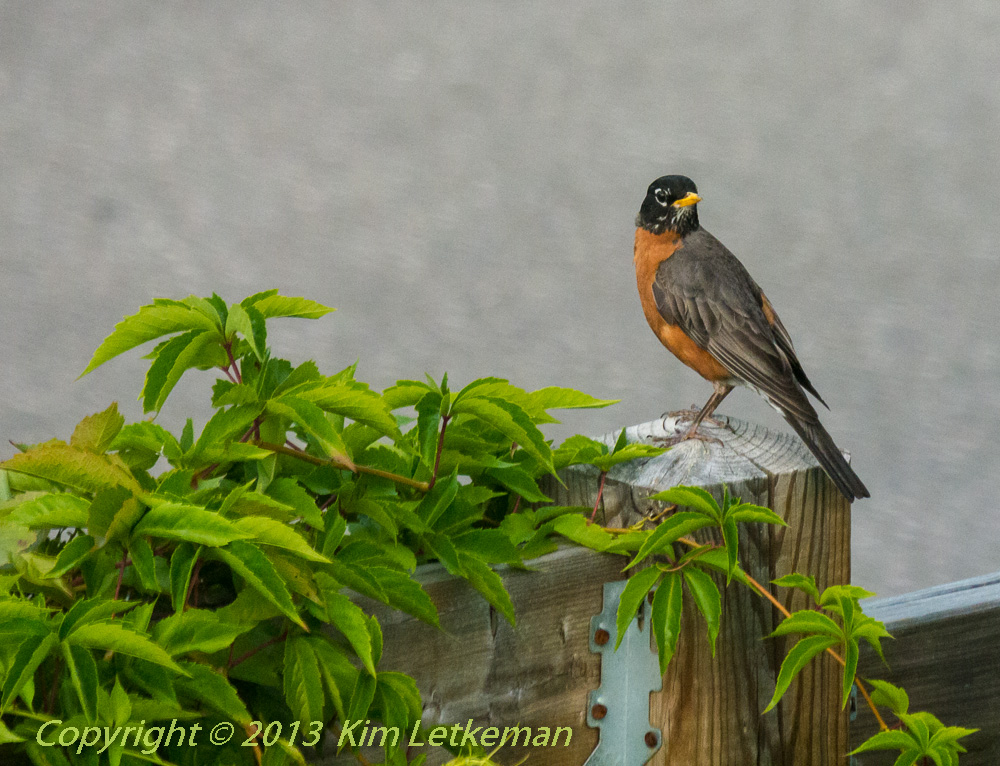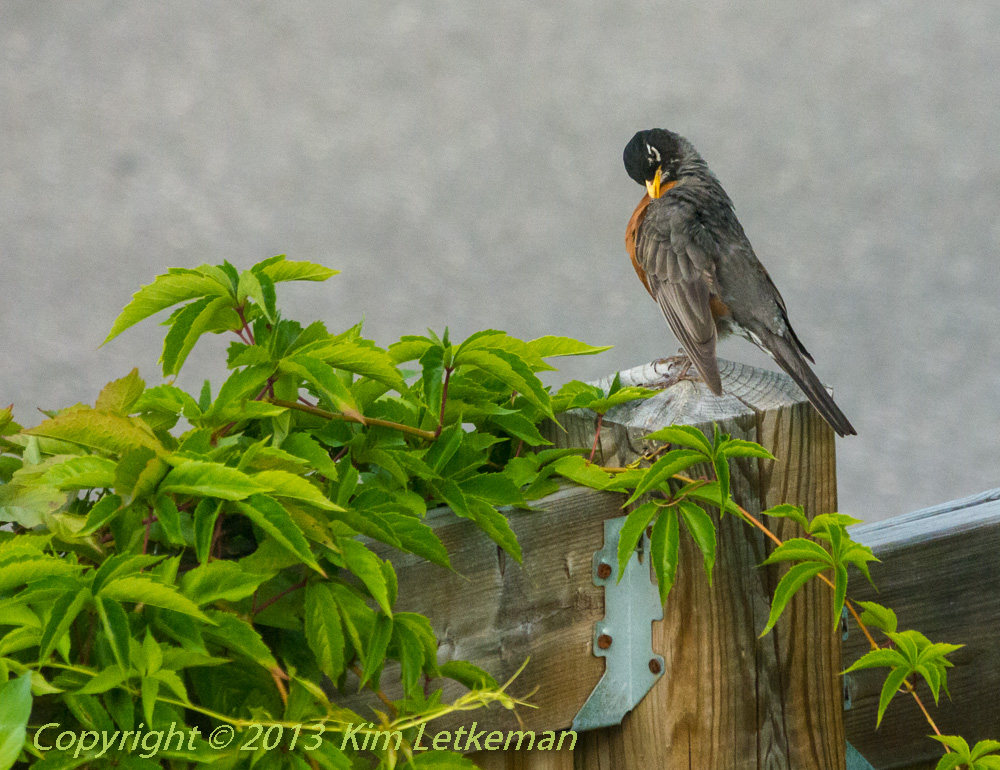 ---
So this afternoon I decided to install a couple of spars to make the patio table stronger and flatter. These are 2x4 spars made from the same material as the rest of the table – Western Red Cedar. This thing will be mostly impervious to water and will last a very long time.
Here they are, cut and waiting for installation.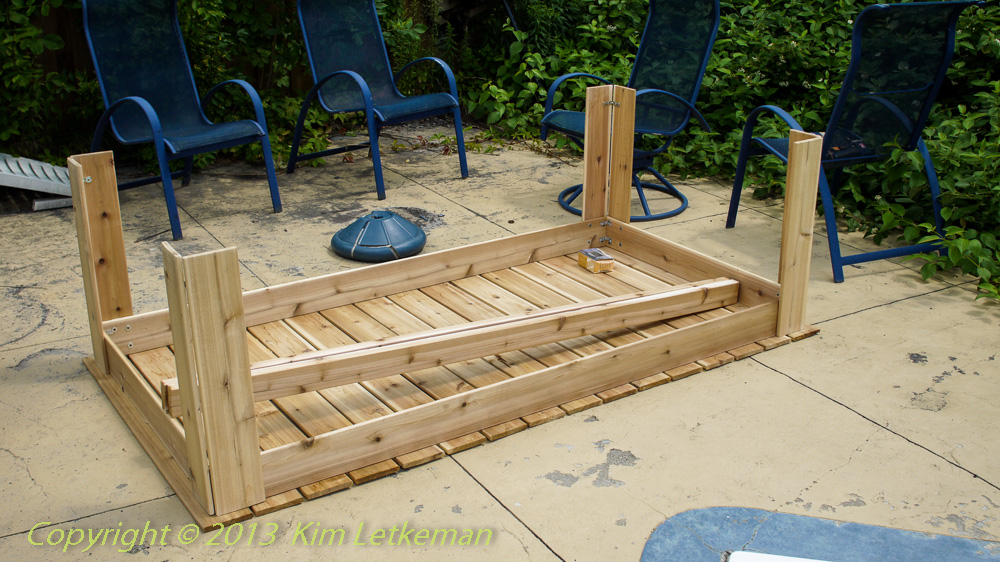 Note that I shot this final series with the little GF3 and the Sigma 19mm 2.8 set at f/4. Lovely lens. I had a bit of a brain fart in that I shot them all in JPEG and 16:9 format, but that has not really hurt them at all. Turns out that the GF3 JPEG engine is quite nice. I had the camera set for video though, so I had to boost saturation and contrast a bit in Lightroom.
Here, the spars are secured to the side rails.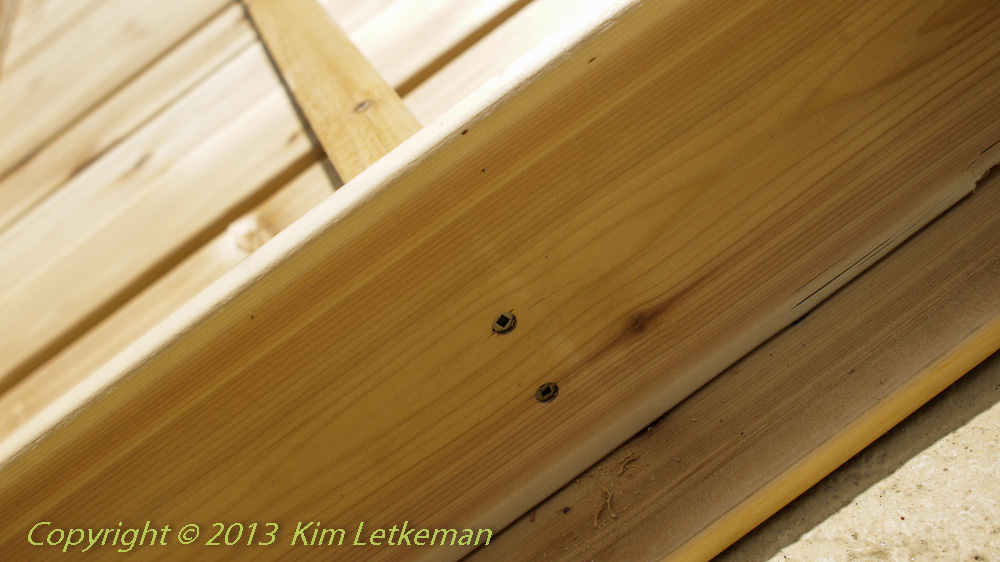 I spent a bit of time last night at Home Depot to find very flat and relatively straight spars for this job. I am pleased with the results.
Here is a last look before I flip it over and secure each slat to the two spars.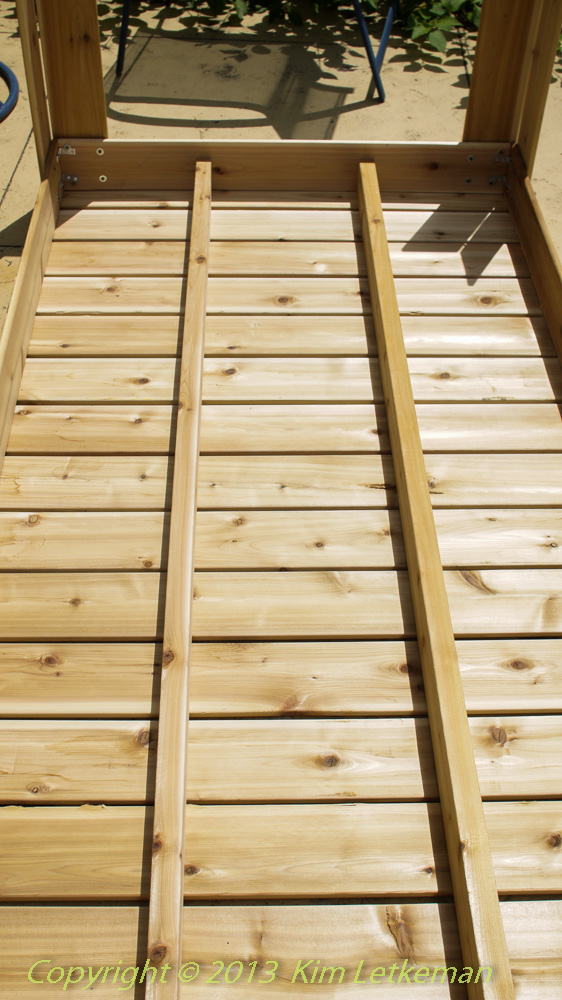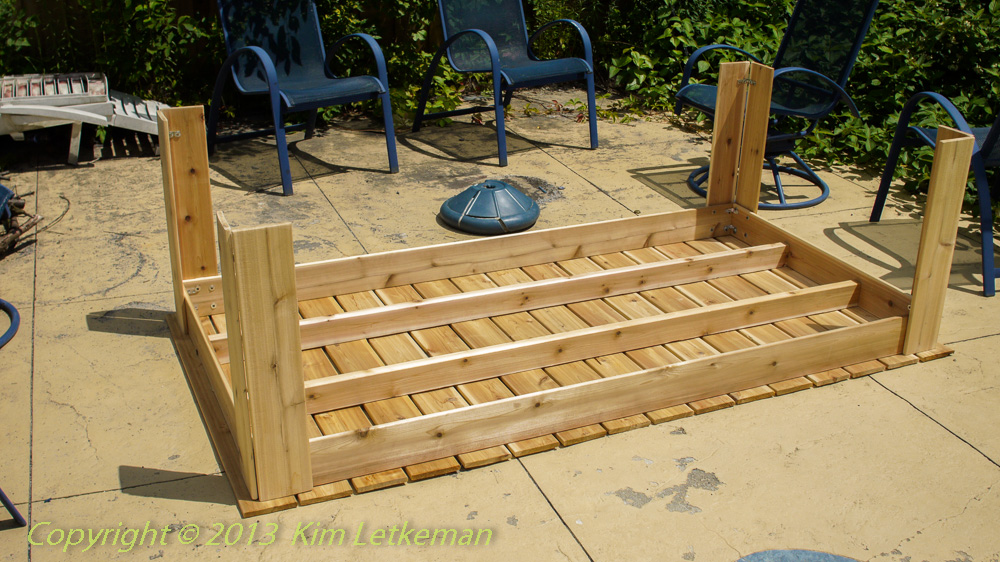 It was extremely hot while I was doing this work, but after half an hour, all the slats and spars were well connected.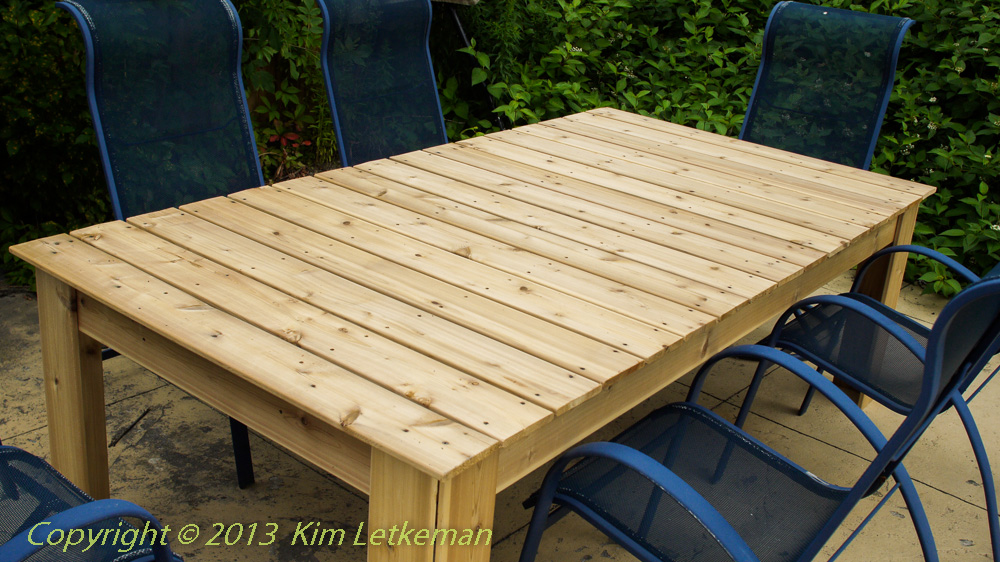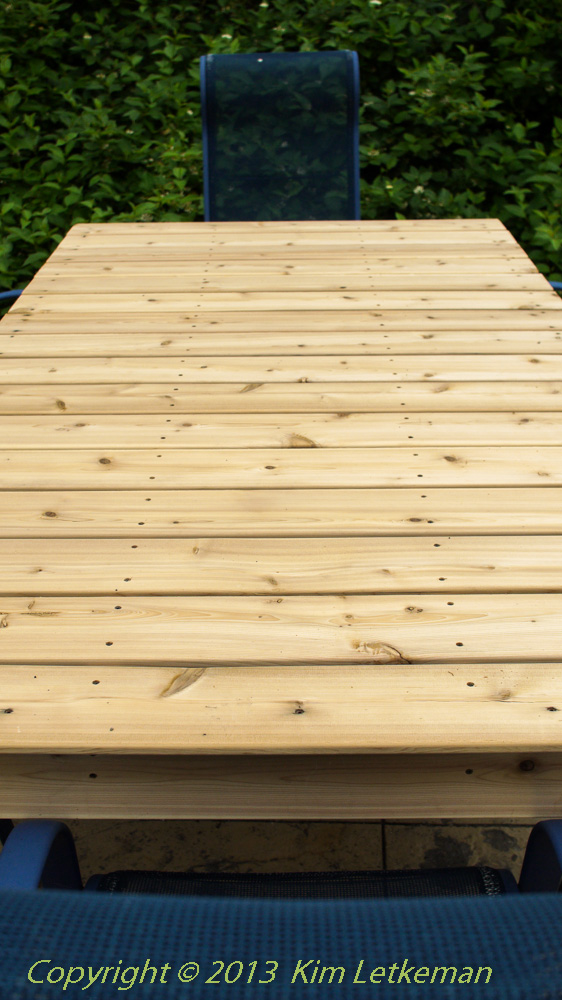 And now it is flat …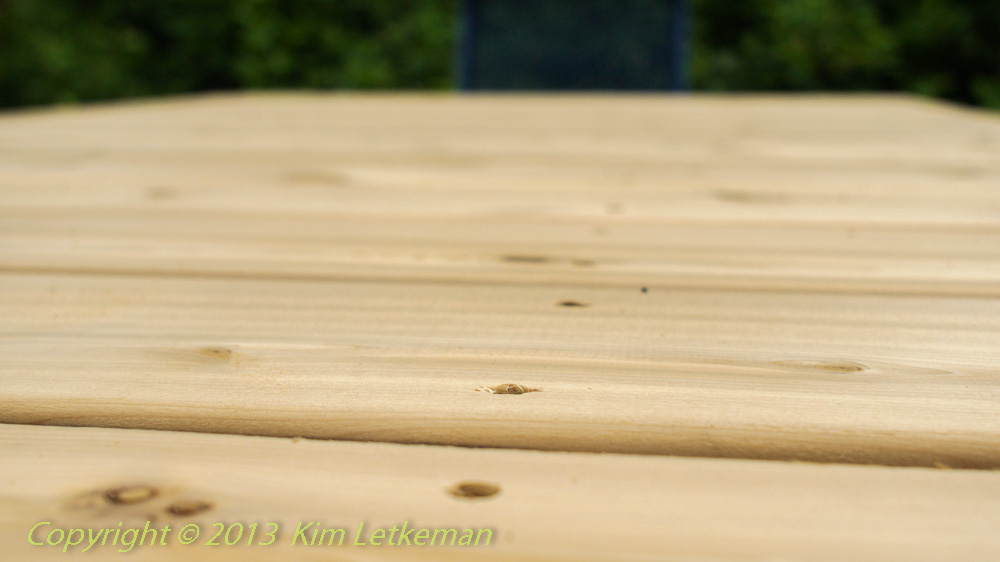 You might wonder why I splurged and went with two spars instead of one in the middle …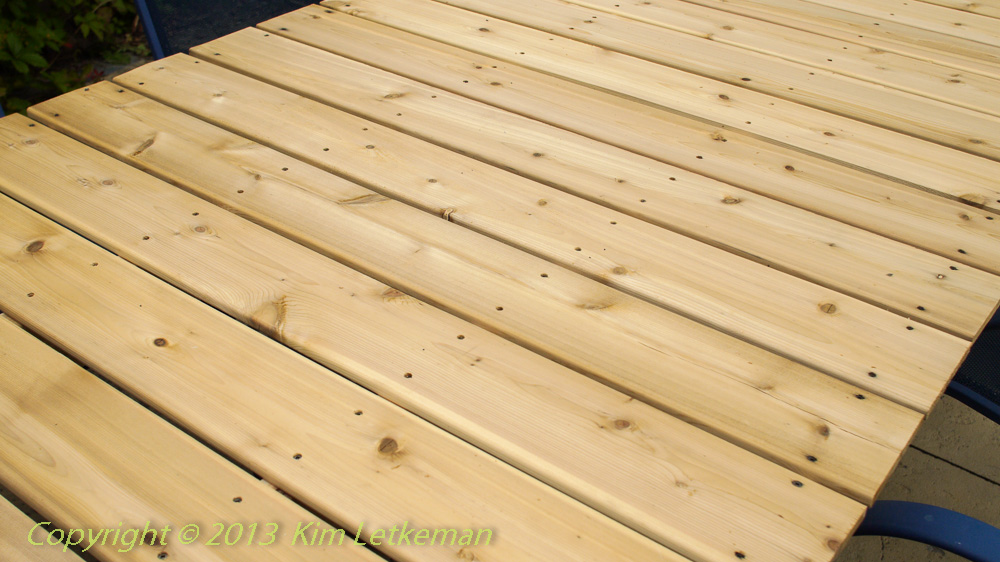 Well, aside from the significant increase in strength and stability, I am still toying with putting in an umbrella hole
The whole project, including the new spars, cost me around 100 bucks … I highly recommend that you check out the cost of real wood tables of this size (over 7 feet long and 4 feet wide) and contemplate building such a table yourself. It is painstaking work and cost me at least 10 hours … but then, I have not built something like this in a long time.