The HS50EXR has virtually no chromatic aberration, but as I have been processing the S1 I have noticed a rather breathtaking amount of both CA and purple fringing. I am usually able to get rid of it with a heavy hand on the controls in Lightroom, but it does leave a mark for sure. Removing CA is never free, and removing PF really stains the edges.
I cropped the test charts from part 3 to show how easily the lens fringes. This chart was shot in a dark corner of the basement with a long exposure on tripod. Yet there is still rather a lot of CA …
The HS50EXR shows none at all …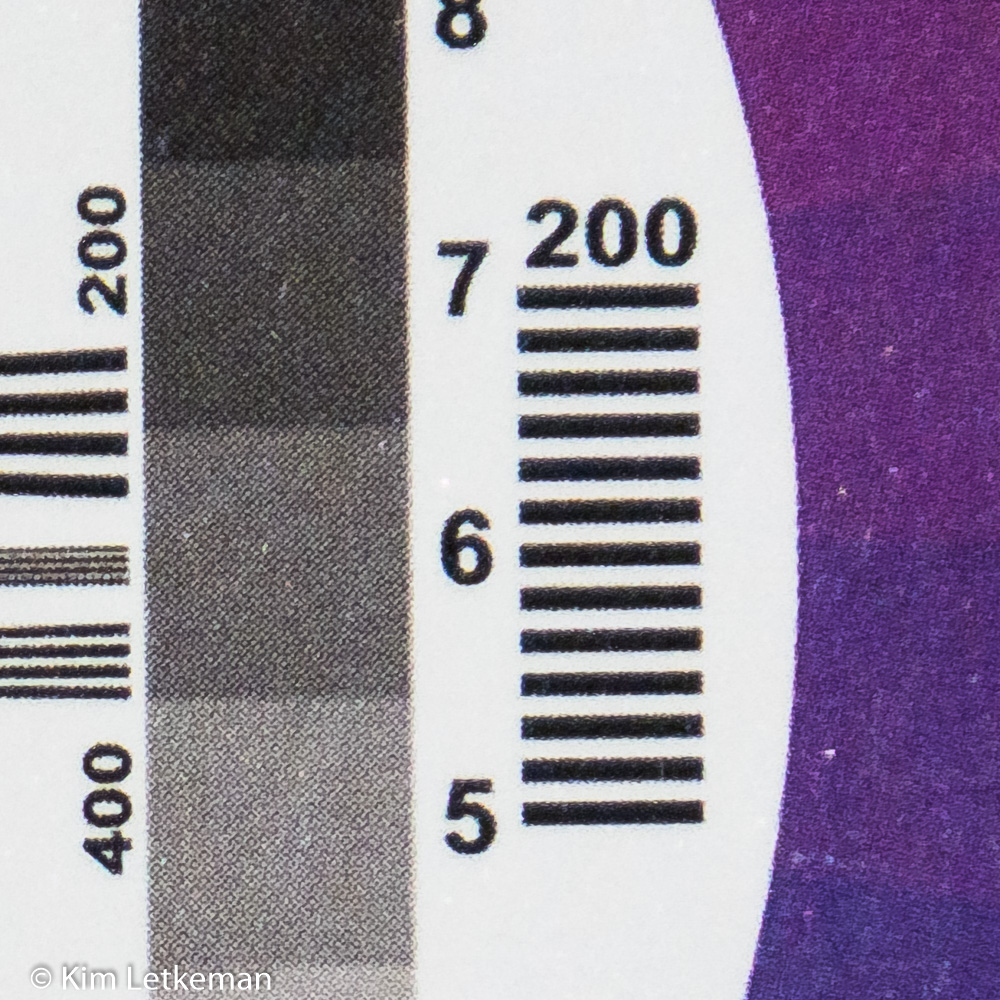 But the S1 shows more than a little …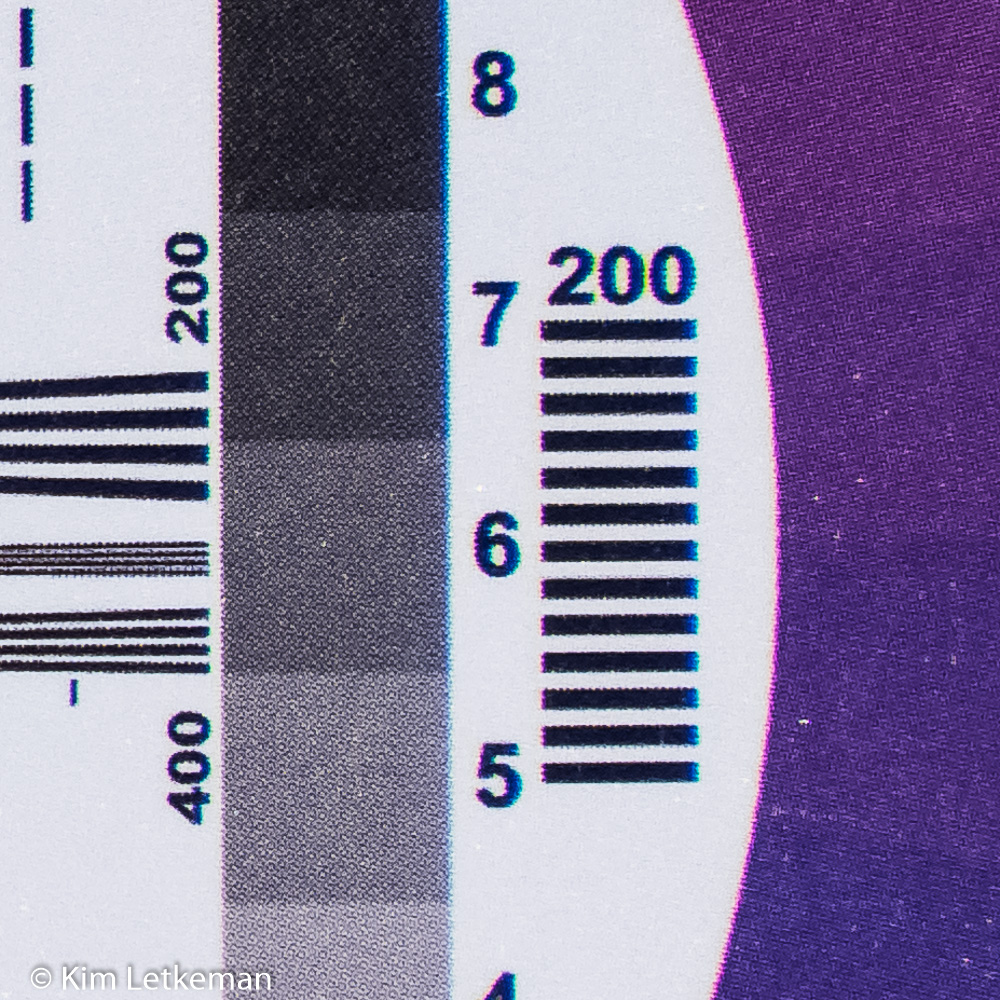 Looking at a few screen shots in Lightroom, one can see that overexposing images is a huge risk …
Watch your exposures and be prepared to deal with it. Although I must say that for people who are not hyper sensitive to it, you won't see enough to freak out over. The early EXR lenses were just as bad at times and we dealt with them. So was the S100fs and we dealt with that too.