Well, there are some very impressive fireworks to be seen on Parliament Hill every Canada Day, and today would have been incredible because of the gorgeous clear skies (very rare on July 1 by the way) and the presence of the Royal couple.
However, to head down there requires taking a bus both ways as parking is essentially impossible. And I really didn't feel like all that hassle for the off chance that I could compete with people who had camped there for several days to get good spots.
Shooting the fireworks would have been a bit easier, but I was doing stuff all day and in the late evening I got caught in a a run of the first 6 episodes of Game of Thrones. That's another conversation, but let me just say WOW! I am working through the first book and the adaptation is brilliant.
Anyway, I started hearing the unmistakable pop pop pop of fireworks and so I paused the tele and went upstairs to see what the fuss was about. I could not see much until I opened my window and removed the screen. Leaning out the window (over a cement patio … yikes) showed me that the fireworks were almost exactly half blocked by my neighbor's house.
So I grabbed the D7000 with 70-300VR and leaned out shooting in portrait mode. I had to set the focus to manual and take a WAG (wild-assed guess) at a useful exposure. I chose 6400 ISO, f/5.6 and 1/8s. The test images came out ok so I shot a whole bunch, from which I decided to keep 6 snapshots.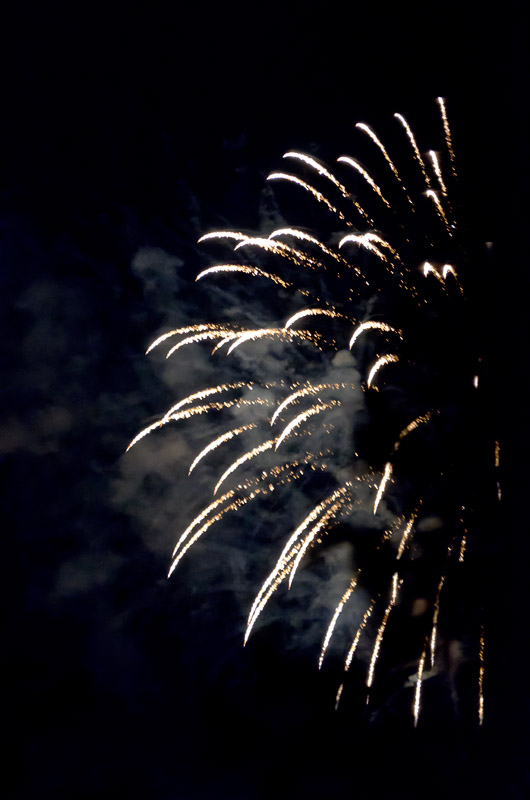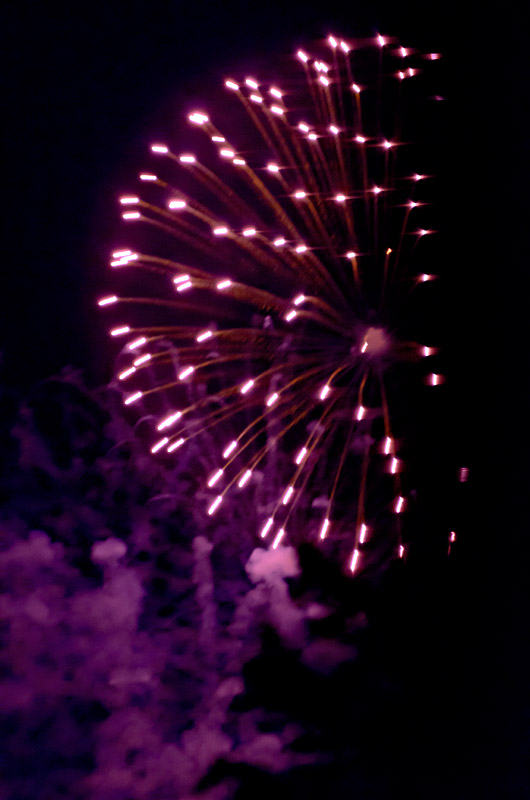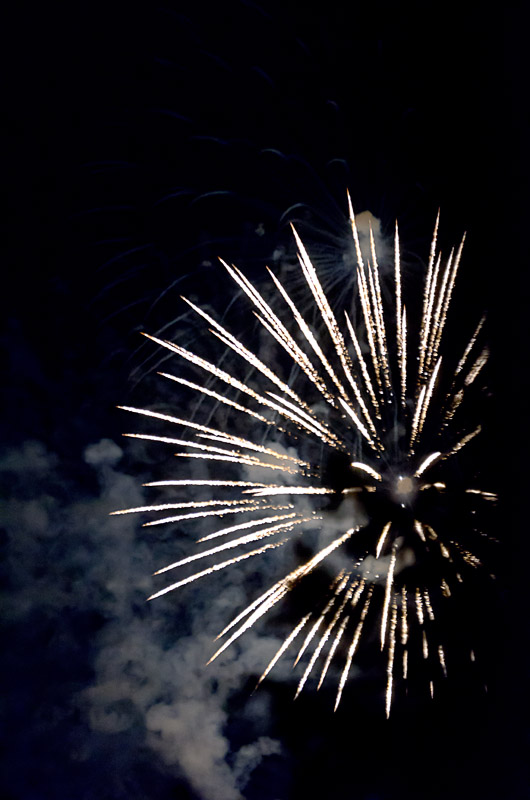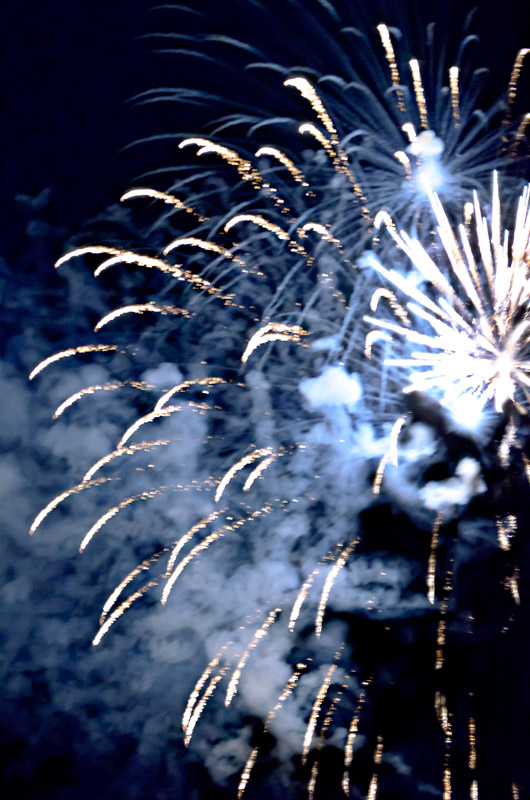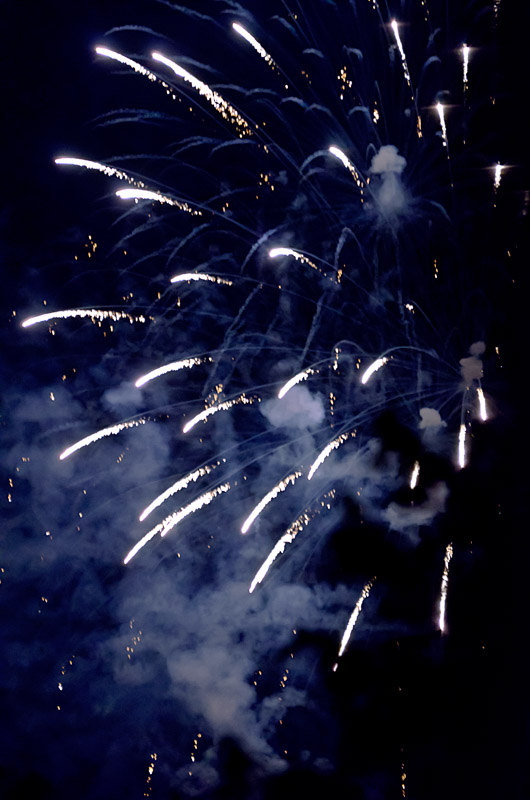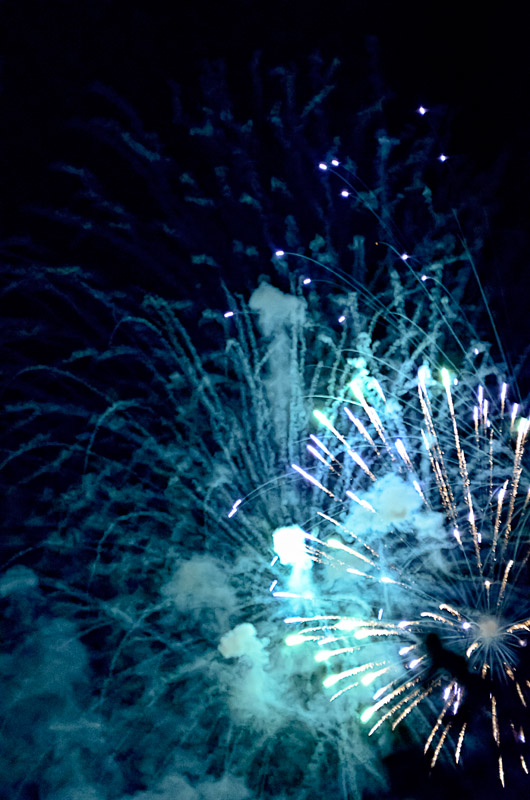 Ok, I could have trimmed the right side of a couple of those, but I really don't see much point with these being nothing more than snapshots. They have no potential beyond that.
And by the way, yes – it is possible to capture fireworks as low as 100 ISO, but I am a big fan of capturing the ambiance as well … all that beautiful smoke makes a real difference to me. YMMV