The 18-200VR is often denigrated by those who shoot professional lenses, and for good reason. It is a compromise lens and cannot be used for the kind of imagery that the best lenses can handle.
Of course, the 18-200VR can be bought used these days for about 500 bucks while the holy trinity would be around 6 grand new or 4 to 5 grand used (they hold their value really well.) Plus, the holy trinity (Nikon 14-24, 24-70, 70-200) weight in at about 6 pounds while the 18-200VR weighs in at 560g, or about 1 and a quarter pounds. A lot less to carry on vacation or for walking around town, which is why such travel lenses exist in the first place.
I decided to shoot my garden today on Canada Day because my son went off to Parliament Hill with his friends and left me all alone with my pool and garden and about a hundred chores … waaaaaaa …
I could have grabbed by Sigma 105mm 2.8 Macro lens and scored some incredible shots, but where is the fun in shooting fish in a barrel? (That actually sounds like fun, but don't tell anybody …)
Instead, and since the light is horrible at mid-day in blazing sun anyway, I thought I would give the 18-200VR a chance to prove its lenshood …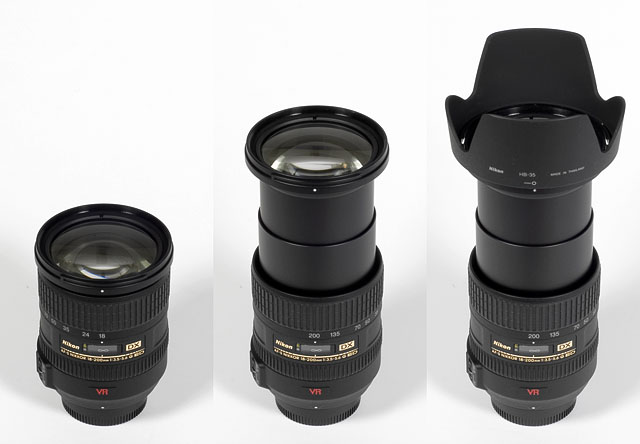 Click through there to read the test report at Photozone.de, a site that gives me a good feeling for how a lens will shoot.
So, out to the backyard garden this time. I have two locations where I have tall orange / yellow daisies, a nice perennial. The first location is near my fence and was planted there by bird-shit I presume. The sun is blazing and if you are not careful, you get seriously ruined highlights. In fact, the meter on the D7000 – contrary to a lot of whinging on the D7000 forum on DPReview – is quite accurate and gives good exposures in blazing sunlight.
D7000, 18-200VR, f/8, 1/320s, 100ISO
That's a pretty sharp image. There's not a lot more that you could get from a better lens, perhaps a tad more "bite" (lens contrast) and perhaps at f/5.6 most of the depth and a slightly better background.
But for a garden snapshot, I am not at all unhappy with that shot. The processing bright back some contrast, but left the shadows visible, which does flatten the image somewhat. You are welcome to hammer process your images with more contrast. It's really a matter of taste.
Walking around the back of the pool, which is pretty crowded now from excess growth, I get to the Annabelle Hydrangeas that overhang the pool now. The flowers are huge and rather lovely. The wind was gusting, so the following image actually has shadows on each flower and lens, but when processed and downsized for web, those disappear. Still, they steal sharpness from the image so you have to be pretty careful when processing.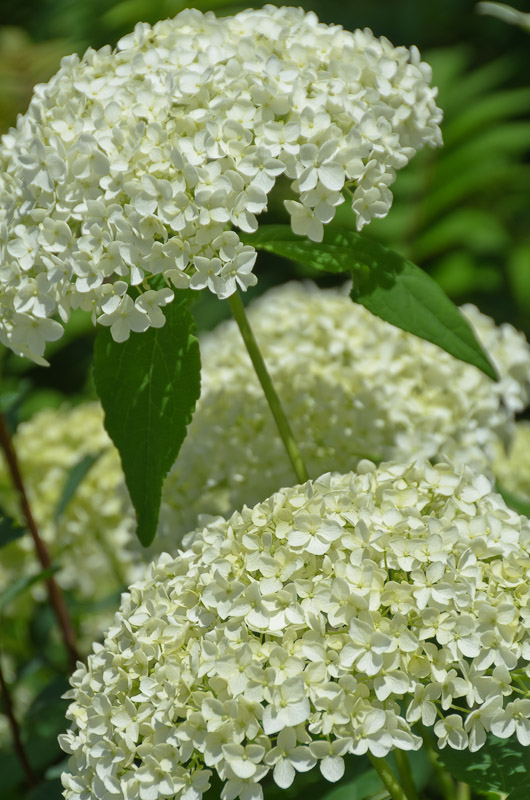 Next to the Hydrangeas sits a Silverleaf Dogwood. It has berries on it right now and I captured a quick image of them.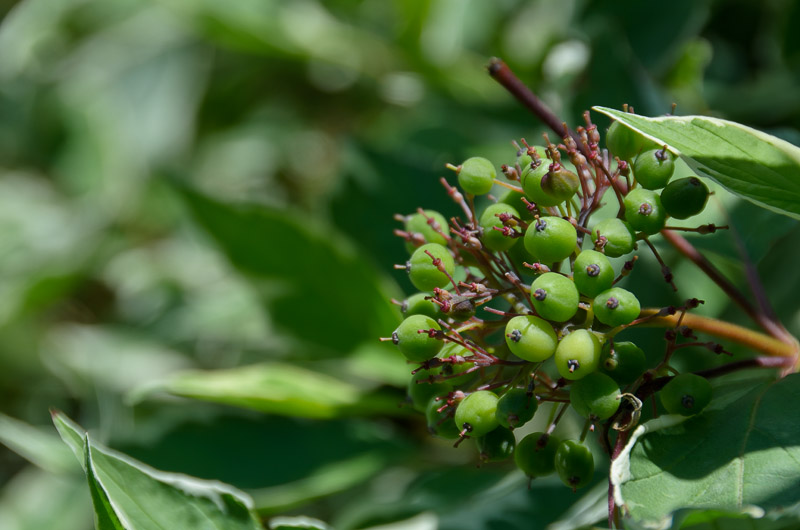 Click through to see the 800px version and it becomes pretty hard to fault the lens for sharpness. Looks decent to me.
Walking around the pool, I stop at the deep end and look at a rogue Maple tree trying to grow beside the patio. That's unfortunate as I will have to kill yet another usurper. Can't have roots trying to poke through the pool walls.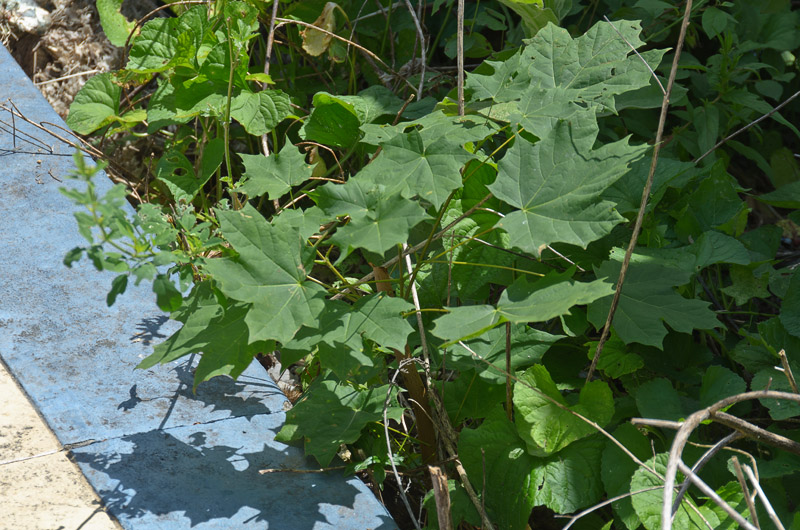 Back around to the eastern end of the pool and the garden there contains the other daisy plant (can someone give me the correct species of plant please?) This is definitely a different variant from the other as the flowers are flatter with the middle very open. Again, what I consider a very sharp image …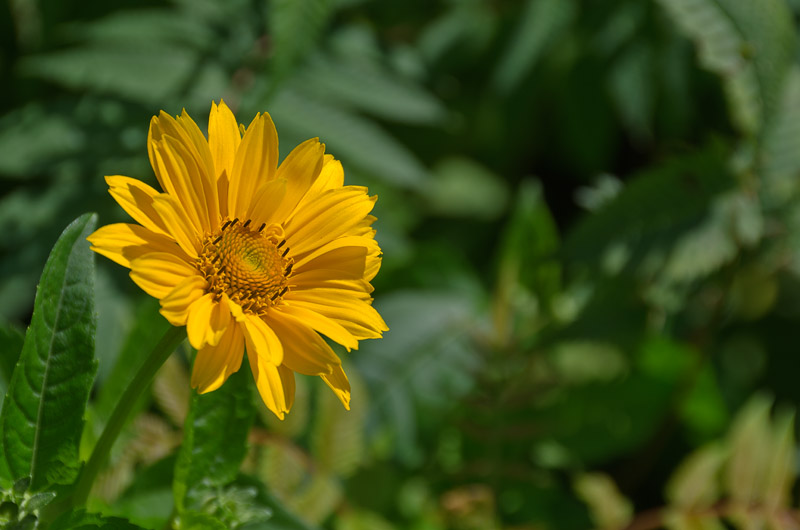 Looking west from the eastern end of the pool I see that the False Spirea has begun blooming and is hanging out over the edge of the pool quite dramatically.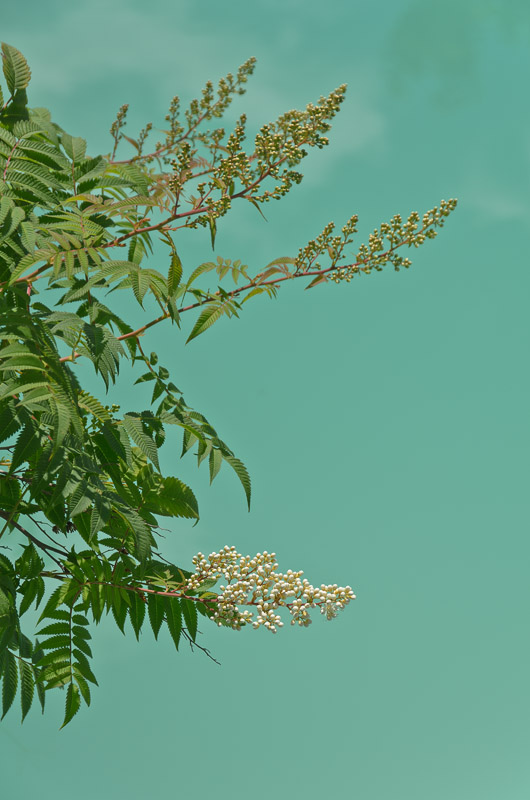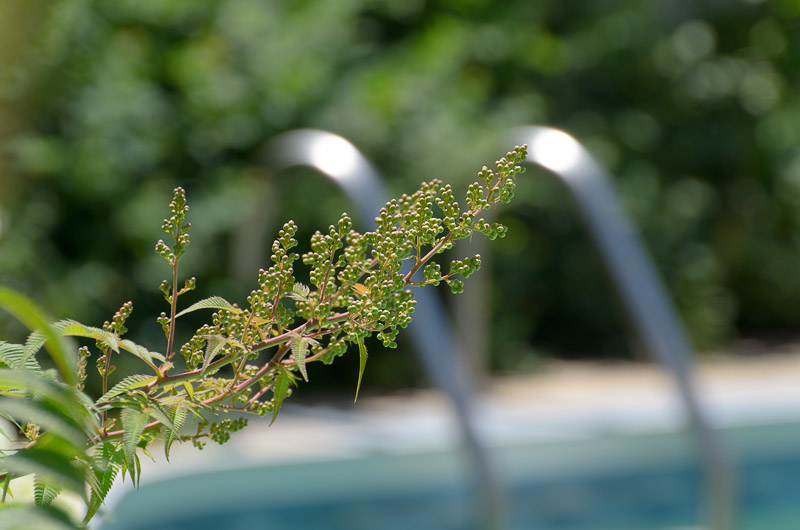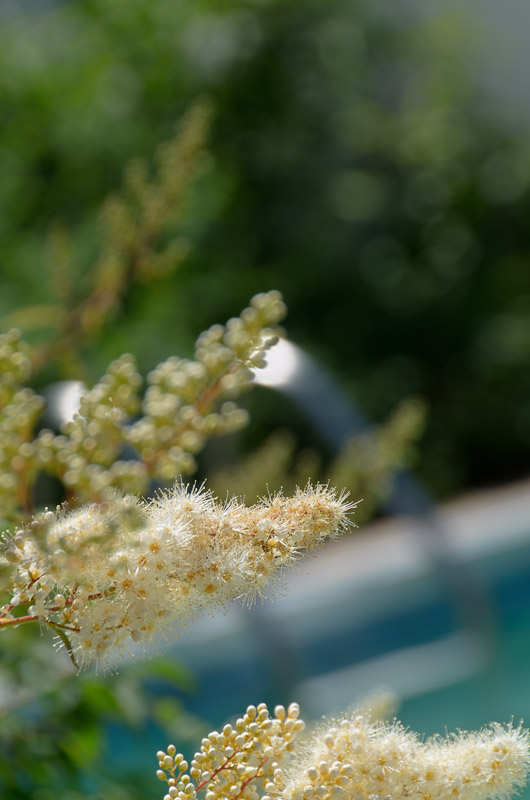 So, the bottom line is that this lens is as good a general purpose lens as its fans would have you believe. That's my opinion and your mileage may vary …