Just a short note to say that the eldest has completed his second long visit to the UK in three years. Jon and I were at the airport to meet him and all went smoothly. He landed from Heathrow in Montreal first, so when he arrived in Ottawa he came through the domestic travel exit to the baggage area.
All shot with the D7000 and Tamron 28-75 2.8 at 3200 ISO. All shot at f/3.2 with –1/3EV. The first image shutter was at 1/160s.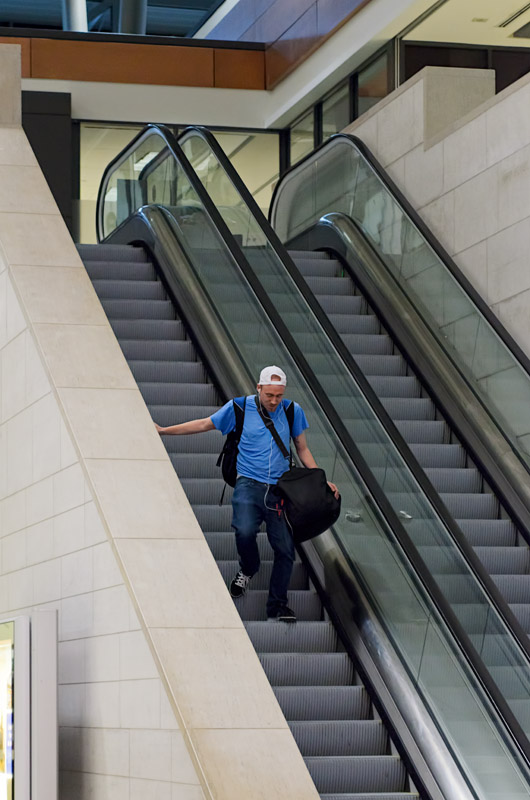 He had not slept for about 40 hours and had been in travel status from 6am Bath, UK time (i.e. 1am Ottawa time) to 8:26pm Ottawa time. A total of two bus rides: Bath to Victoria Station, London and Victoria Station to Heathrow Airport terminal 3; and two flights: Heathrow to Montreal's Pierre Elliot Trudeau airport, and Montreal to Ottawa on a puddle-jumper. Needless to say, he was pretty much bone tired.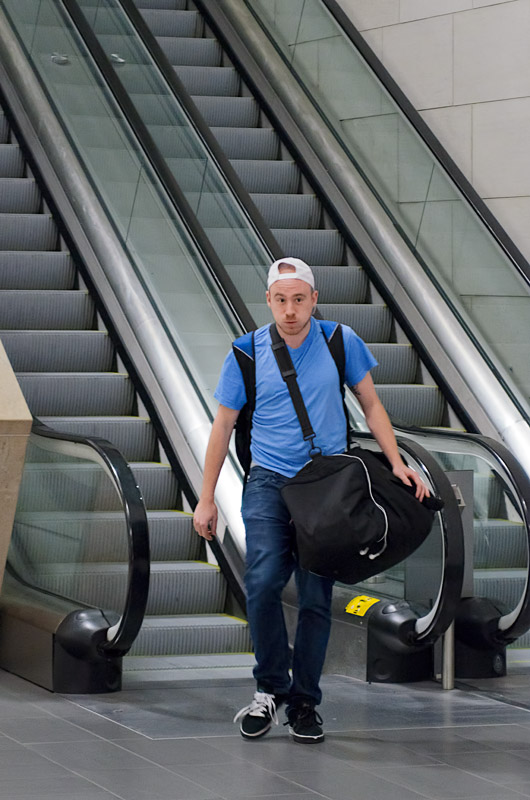 First stop was a hug for his little brother (who also happens to be the taller of the two) …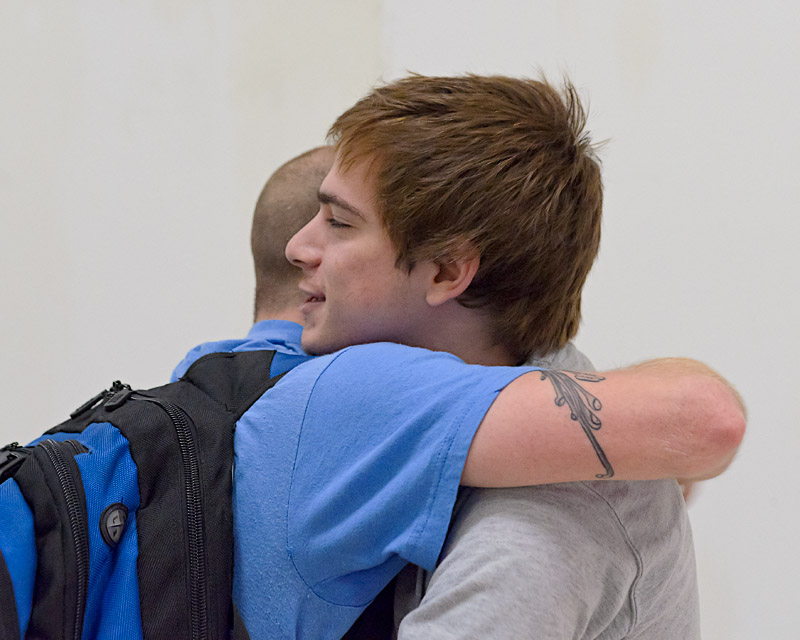 Then, our traditional arrival shot with the two boys back together again. Jon spoils the first shot with bird flu, but the second works out fine.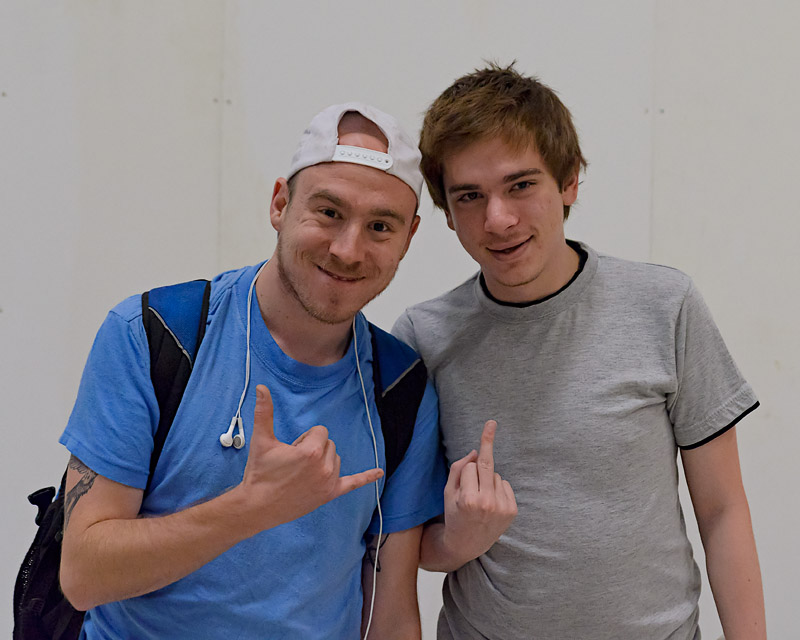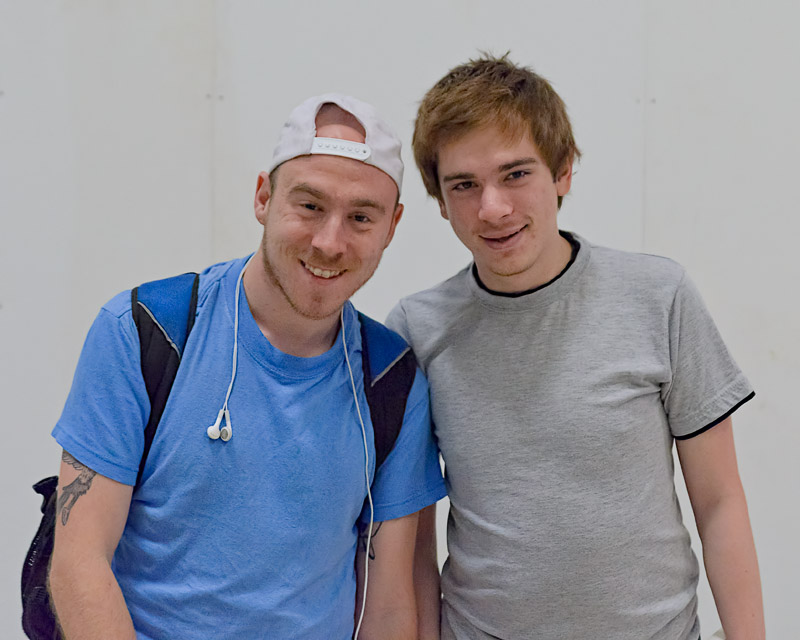 By this time, Nick's friends are at our house, waiting by the pool to get the welcome party started. So we make a quick stop at the arches for sustenance for him. While sitting in line, a most peculiar license plate catches my eye.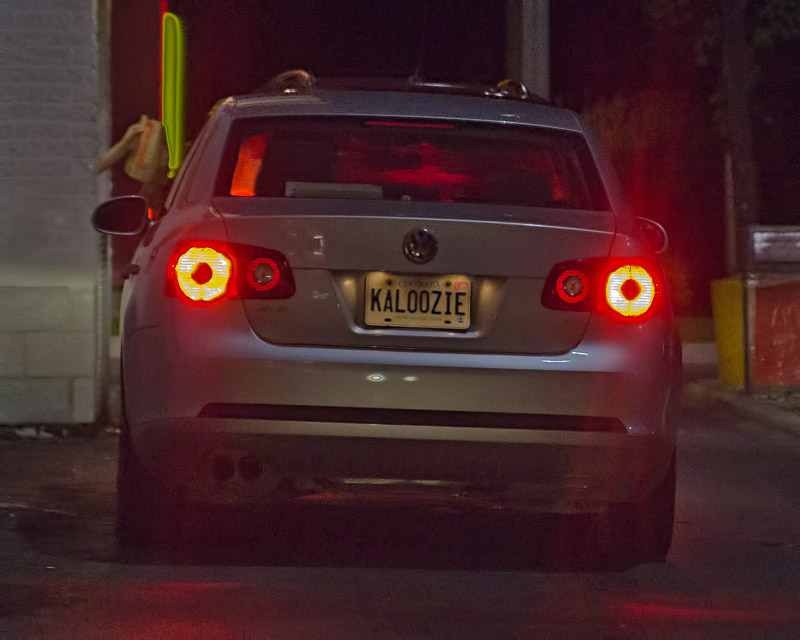 Turns out that the name belongs to a confectionary in Ottawa … cool.