I picked up my new 2011 Mazda 3 Sport in Copper Red this morning at the ungodly hour of 9am … who gets up that early on a Saturday :-)
While waiting for some final signatures form the head honcho, I walked around the car and shot some images with the D700. I have processed these using the Topaz Adjust 4 filter for pseudo-HDR from a single image. I quite like this presentation for cars, as it brings out a lot of extra detail.
First, the super aggressive front end, which thrills me every time I look at it.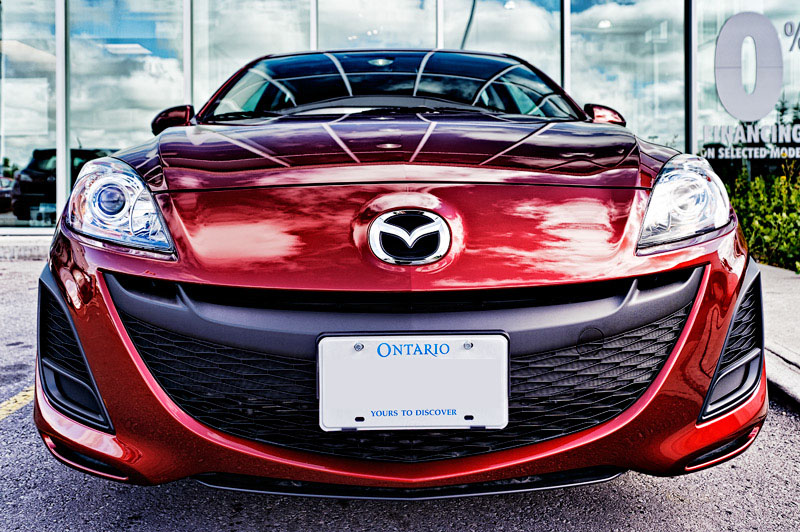 Next, a 3/4 view of the front and passenger's side.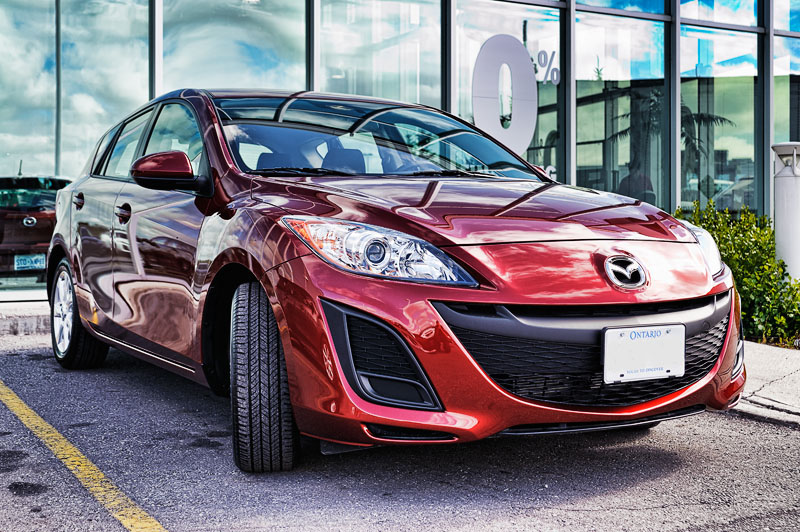 Side view of the passenger's side with the clouds blown out in behind … I was exposing for the car and the sun was up there in those clouds, so there was no chance of keeping the details up there unless I shot real HDR.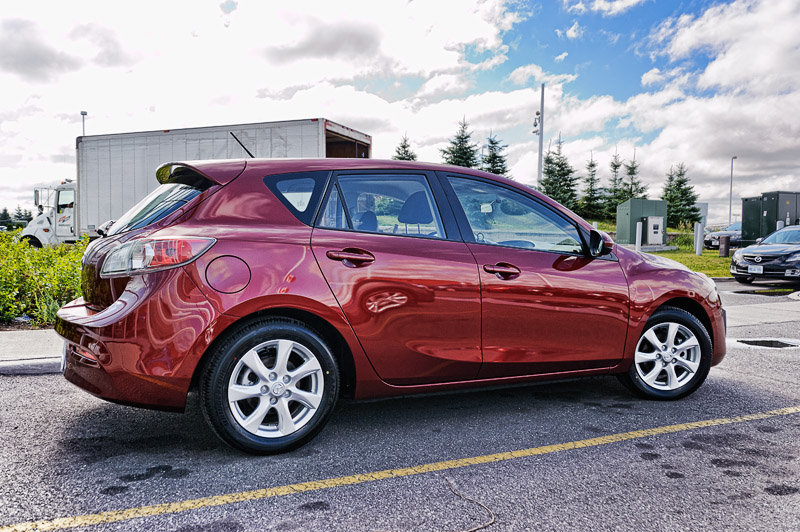 Finally, a 3/4 view of the rear and driver's side.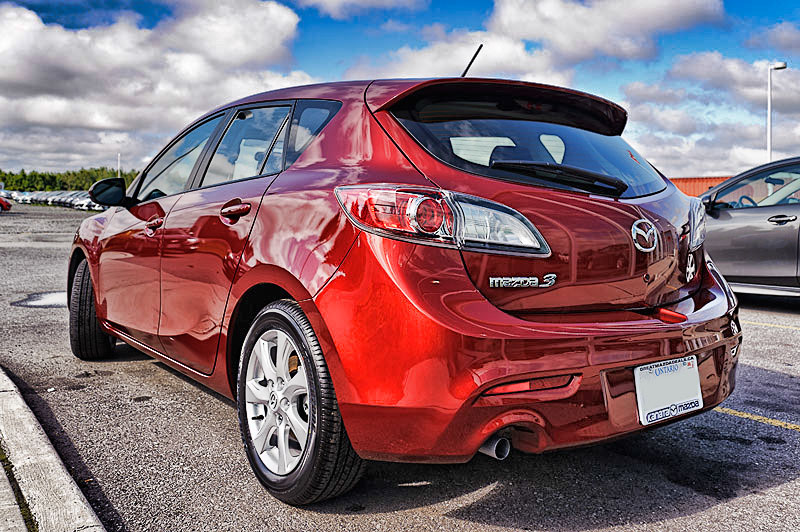 Now, here's what it really looks like … the copper red shines beautifully in the sunlight … much nicer looking than the "ticket me first" velocity red.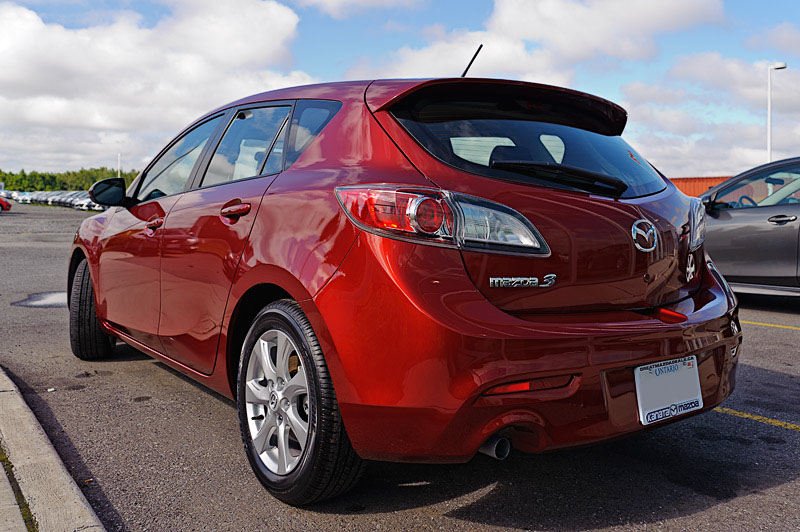 And here is one of two other cars that I could have bought instead, the third was white, which they obviously have not yet sold else it would be sitting here beside these two. This is also the first time I have seen two cars with license plates only one digit apart.
All in all, I think I chose wisely …