This is another revisited image in Lightroom 4. And a good chance to remind you that, if you have not yet had the chance to visit Chicago and partake of the unbelievable deep-dish pizza, then get that on your bucket list asap.
Anyway … the image as I originally processed it in CS3 with process engine 2003. A rather blunt instrument. This whole series was shot in JPEG … back when I was going through my "listen to Ken Rockwell" phase. I smartened up after a while and switched to RAW … permanently as it turned out. Sheesh …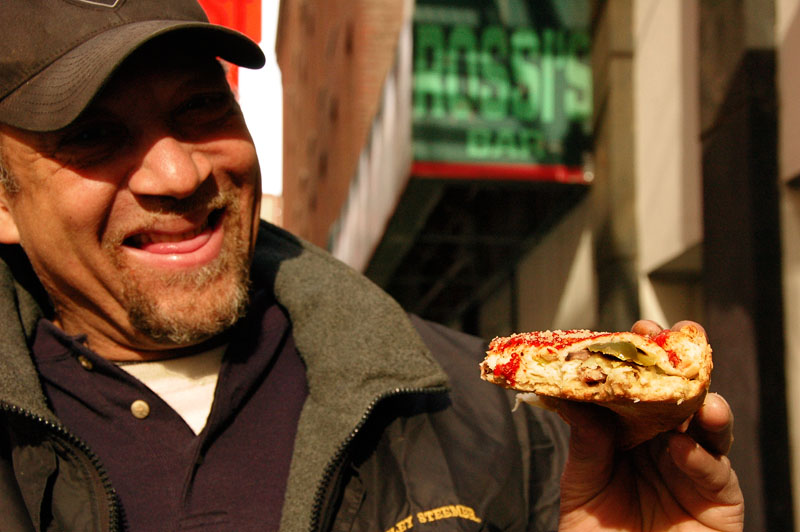 And here is what I processed today. Some of you will inevitably find it a lot drier and cooler. C'est la vie … can't please everyone, and if you are not running a hardware calibrated IPS panel, please don't even bother commenting on the color, because you have no idea what is in there. (I don't either, but for other reasons :-)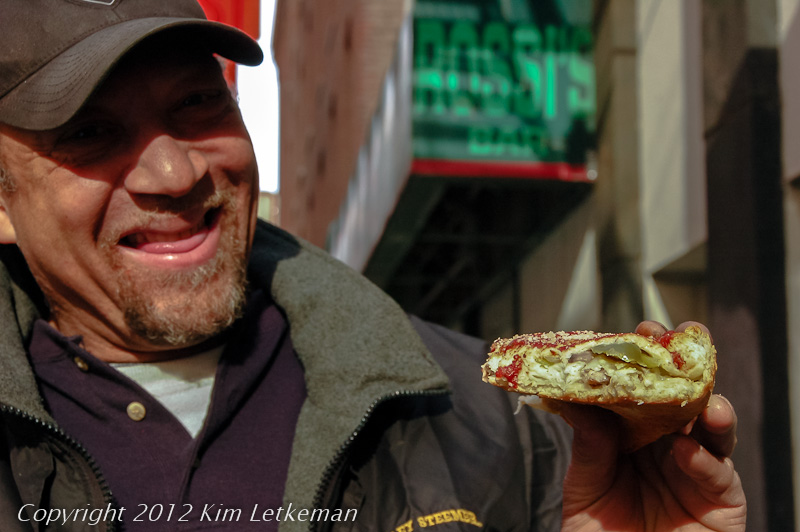 The details in the pizza are spectacular by comparison. Take a closer look …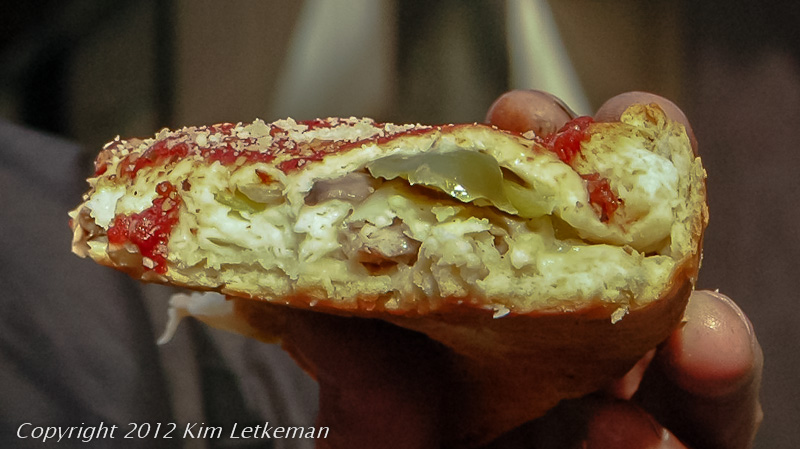 Seriously … that taste is to die for.
The bottom line is that I am enjoying the way Lightroom presents my images to me. And editing in Lightroom is fun, especially with such a sophisticated process engine.
A not eon the D70s. This image is only 6Mp, yet the clarity at 400ISO is excellent. There is little noise, and despite being shot with a kit megazoom at f/8, there is nice and smooth bokeh at a relatively short focal length.
When people talk about value for money, they invariably talk about super zooms like the new XS-1. But the XS-1 cannot capture this image … you have to walk way back and shoot a longer focal length or you have to accept an in focus background competing with the subject. And the clarity and noise at 400ISO are not going to be as good. Not even close. And this is a 7 year old design that can be purchased for about 225 for the body and 400 or so for the lens (first generation, this one is.)
There are very good reasons for buying a super zoom. But don't be fooled into thinking you will be able to shoot in the street with one. The X10 can do it because of the very fast lens, but the XS-1 cannot. Of course, the X10 stills carries the ORB tax.