Over night on Valentine's day we got a dusting of snow. I captured a few images in the early morning of the 15th and processed them in Lightroom. This first one is the usual view of my Lilac bush in the front yard. I made two mistakes with this image, and left them both in so you could see it.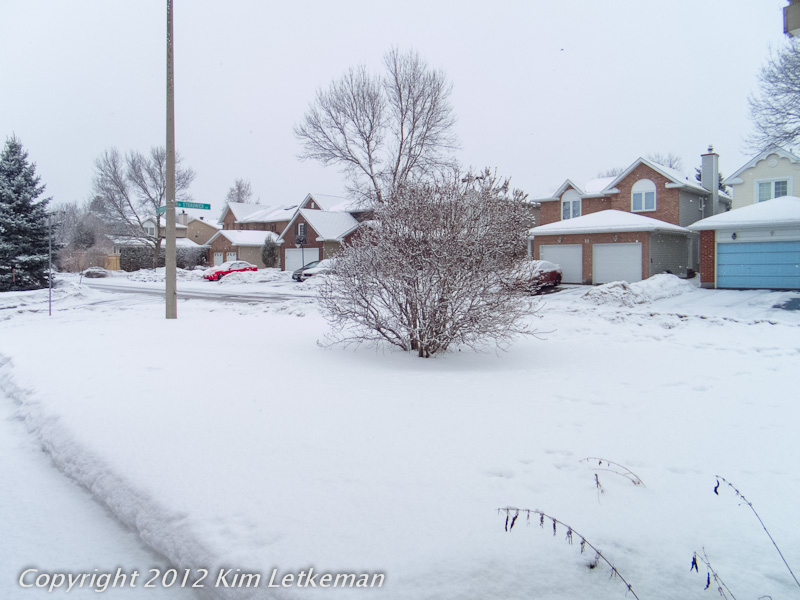 First, I failed to correct the while balance to the snow. So the image is decidedly cool. And second, I failed to click the "remove chromatic aberration" box here:
It does not come on by default, which I find weird. By the way, this is the lens profile I downloaded for ACR and LR found it with no problems. Cool …
I remembered the white balance with the next image, but not the CA removal …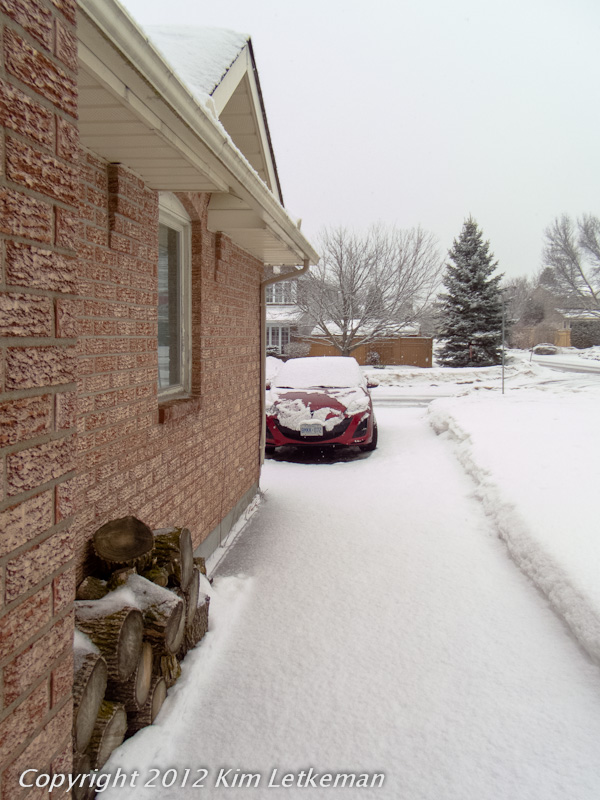 You can see that LR has no problems rendering the shadows on the snow and giving it the necessary dimensionality and texture. I really find it much easier to process snow in LR 4.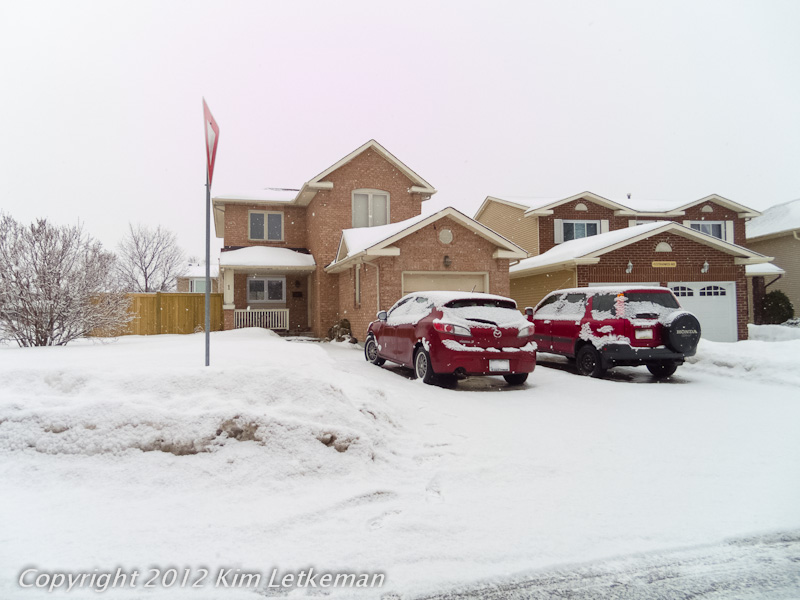 There, we see the layer of snow that blanketed use. Not thick … an inch or so. And it would soon be long gone as temperatures have risen since then …
The street is a bit slippery but that does not last either …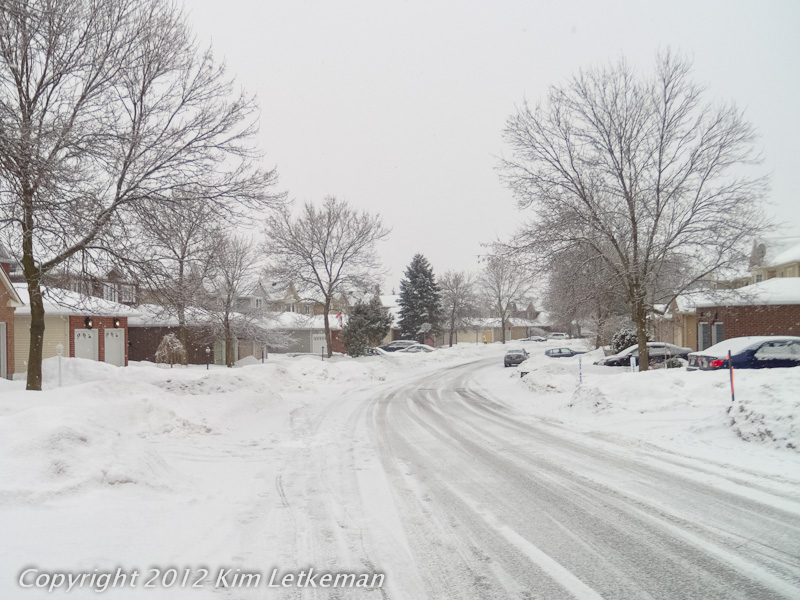 For those who don't like the F550 based on reports of bad lenses in the forums … if you get a good one, the camera is really good. Especially if you shoot and process RAW. One place where this really shows up is the distant branches, which are quite clearly legible when you click on the image to see the 800px version …