After shooting video at Parliament Hill on Friday evening, I walked down Wellington to the corner of Elgin to shoot the beautifully lit War Memorial area. Hopefully you can ignore the rather unpleasant flare from the street lights.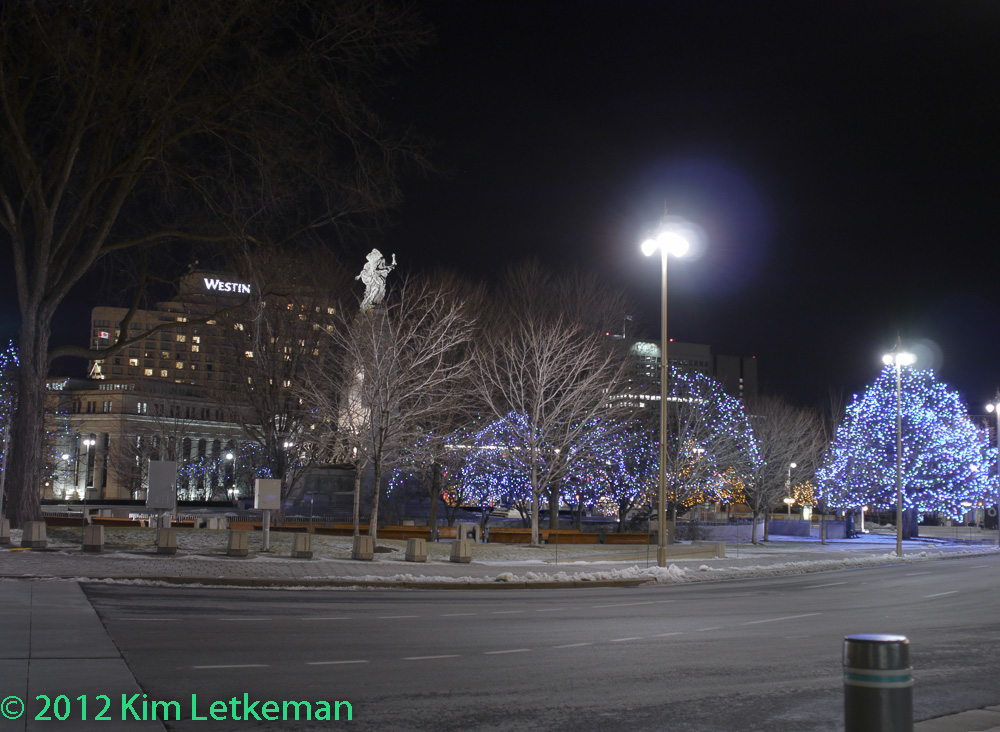 Panasonic G5 + Sigma 19mm 2.8 160iso f/2.8 6/10
After crossing the street I get a close view of the trees. Pretty amazing. And a Canadian flag almost posing for us in the breeze.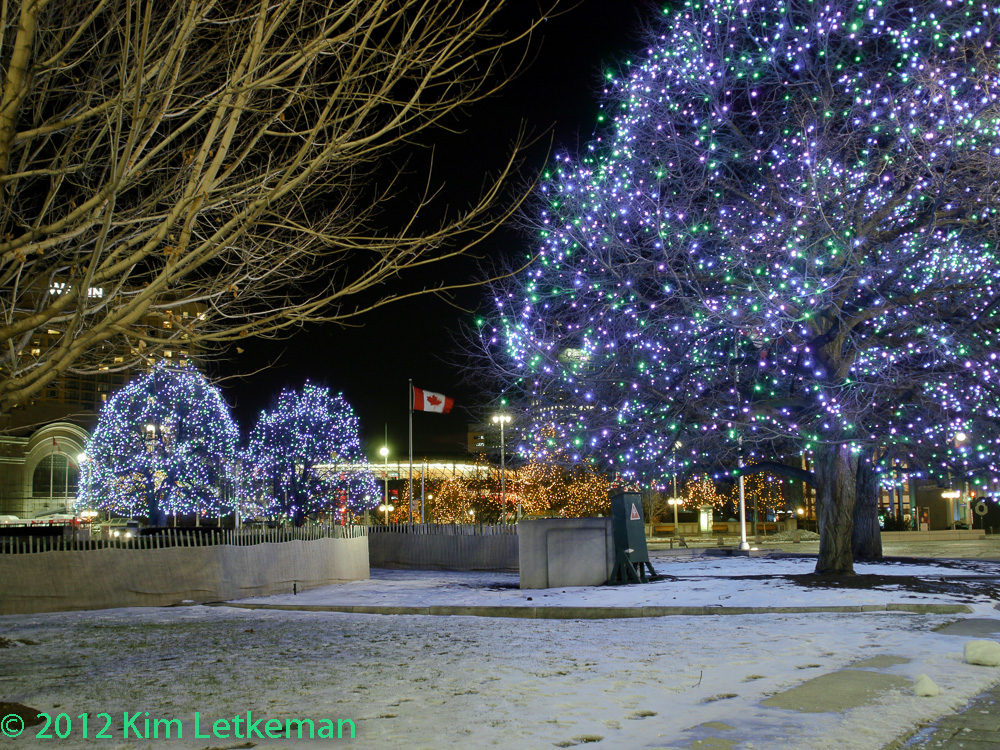 As with the last post, the camera is set to 160 ISO for these shots and all the exposures are very similar. And remember … I am still in JPEG mode owing to a classic brain fart.
And then from here I switch to video to shoot the area and walk this block of the mall, carrying the camera by gripping the tripod just below the camera itself. This allows the tripod to hang below, playing the part of a steady cam in the movies …