800 ISO? Are you nuts?
Well, yes and no. Through the testing process I have learned that the HS50EXR is wicked sharp when treated properly and shot at base ISO. But it has outrageous zoom range that is actually the point of buying the camera in the first place for many people, and shooting at base ISO reduces you keepers pretty dramatically. At 1000mm EFL you want a shutter speed around 1/1000s to ensure critical sharpness. But you aren't going to get anywhere near that at f/5.6 in the shade, where the cute little Robins hide out all too often.
So that leaves us no choice. On a dSLR, setting a high ISO like 1600 these days is a no brainer. If you are even slightly competent in Lightroom you will get gorgeous images at that ISO from any modern dSLR. But we don't have quite the same luxury on the 1/2" sensor in the HS50EXR. I know from experience that you can get adequate snapshots at concerts at 1600 and even 3200 ISO, but that is because the performers are generally bathed in bright light.
Not so with the birdies … they are in the shadows with a fairly low amount of light. Even at 800 ISO I am barely hitting 1/350s which is almost 2 full stops down from the required amount. That means that you need the bird to be absolutely still and you need to be very steady when you shoot to give the IS a smidgeon of a chance to give you a crisp shot. But 1/350 is vastly better than the 100 ISO equivalent 1/45s or so. That is sheer disaster (as I found out which is why you are seeing only 800 ISO images.)
Now, looking at the images at 100% is a bit disappointing since the noise is definitely destroying feather detail and edges a bit. However, I was surprised at what was left to work with anyway and I am very pleased with the final images.
So here we go …
Disclaimer: There is a group of people (let's call them Larry, Curley and Moe) who swear that L size and DR100 are the only settings that can avoid massive loss of detail, blur and color bleeding. Since these are all shot at M size and DR400, let me apologize in advance for all the horrid blur, edge destruction and color bleeding in these images :-\
I basically walked a circuit down a street I rarely go on and found a spot where a Robin was just sitting there in shadow with dappled sunlight around him. I figured it would be amusing to wait him out and I wandered back and forth while he watched me. Since it got boring pretty quickly, O started shooting my usual bursts of images, waiting for him to move into the sunlight.
It turns out that these images look very special, with excellent presence and terrific color. The sun does tend to wash out colors, so these shade images really stand out. Of course, since I process only RAF files now, these are as detailed as I can make them and the color is rather "spiked" with the vibrance control and some saturation as needed. All in all, this looks a lot nicer than the washed out "snow has just disappeared" look of real life.

HS50EXR 1000mm efl 800iso f/5.6 1/350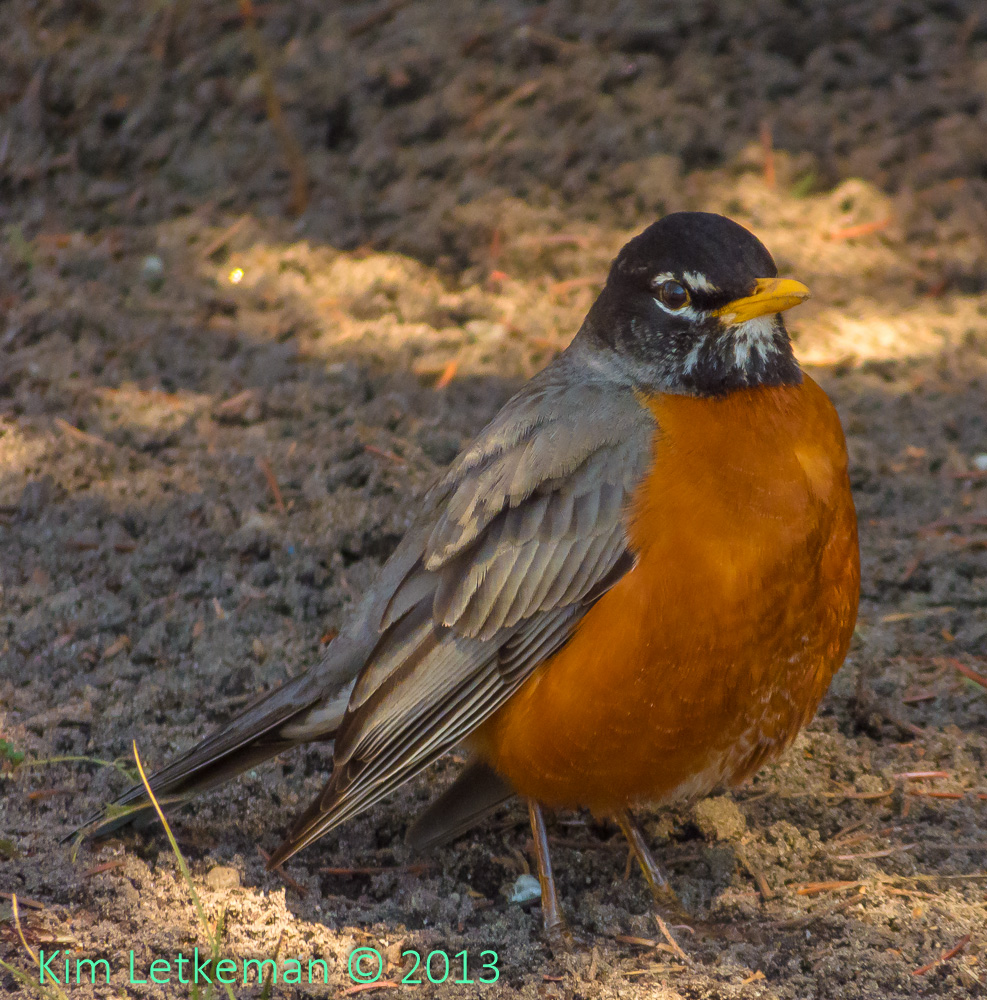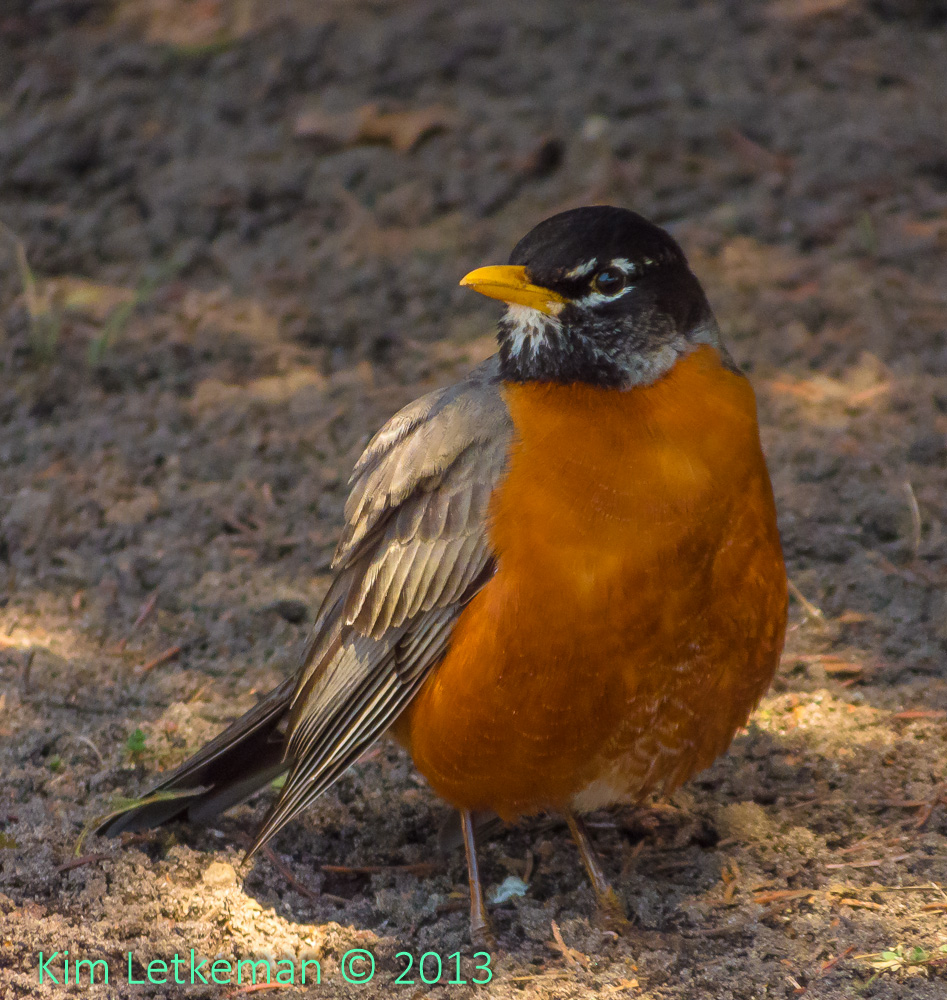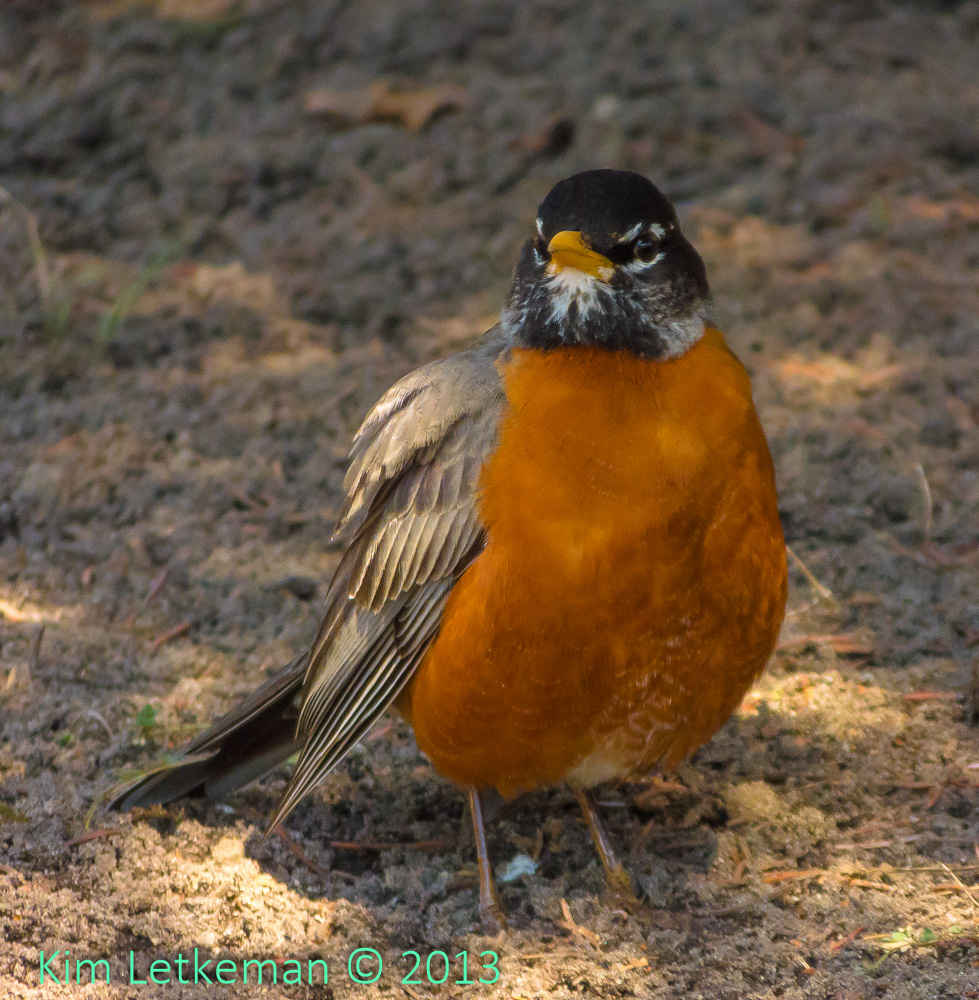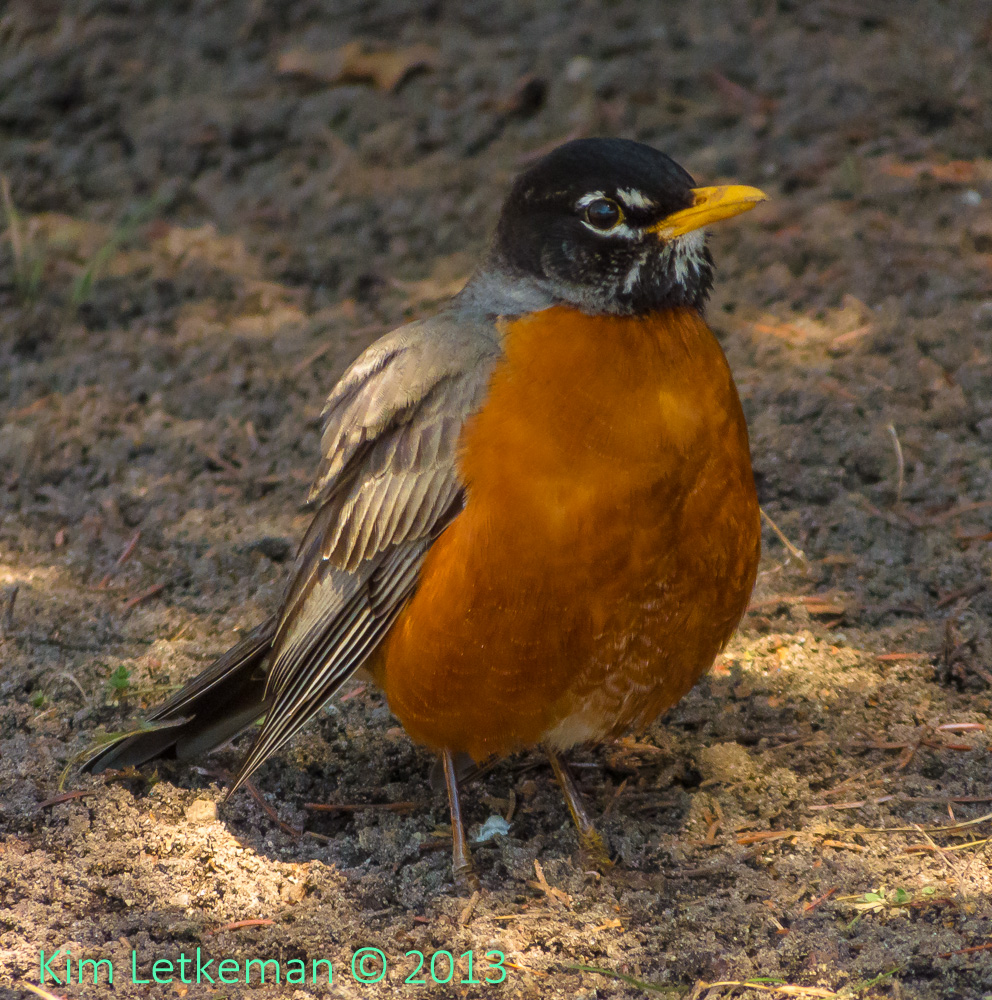 These are all obviously crops .. this is the full frame …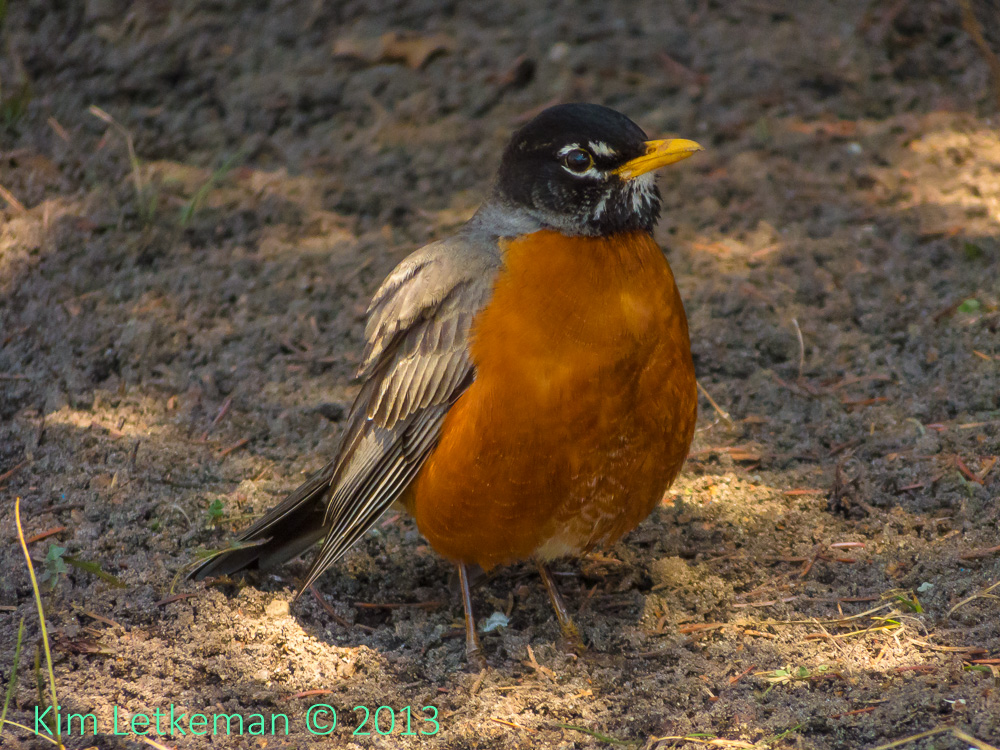 Oh my God .. he moved a couple of steps forward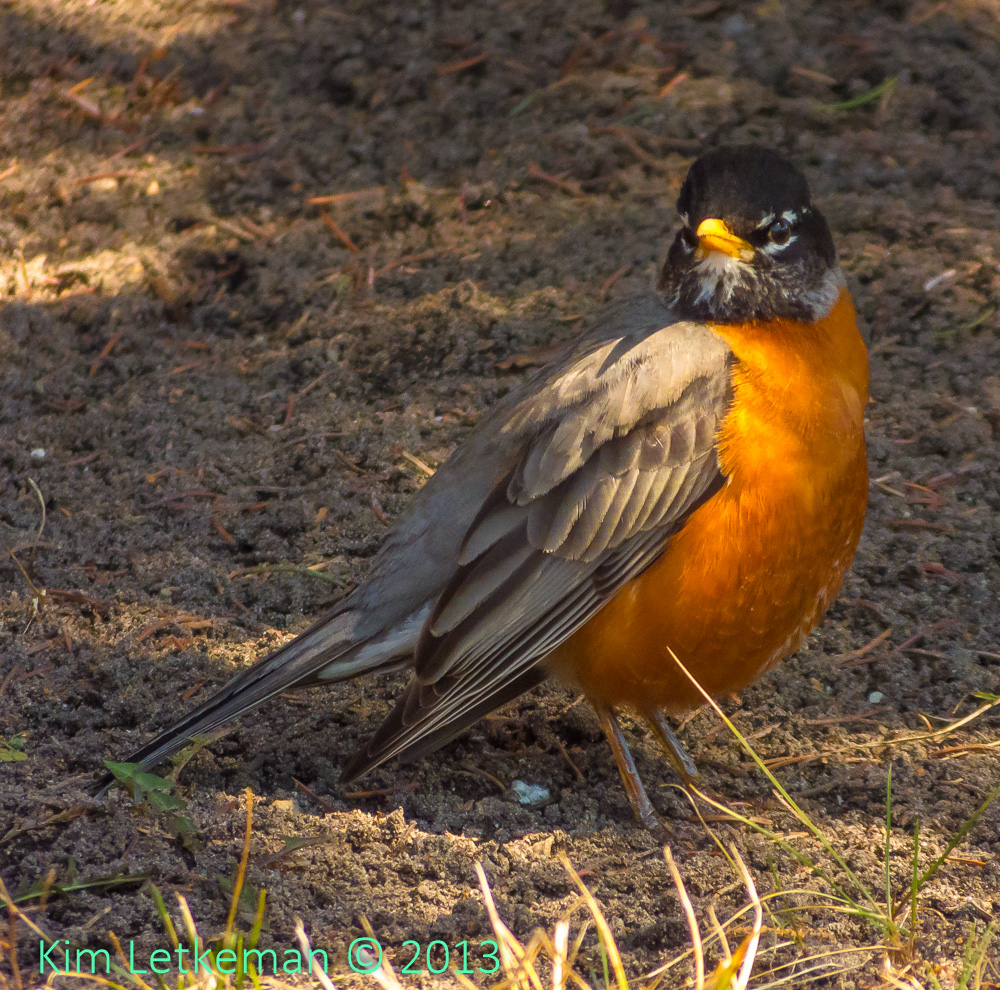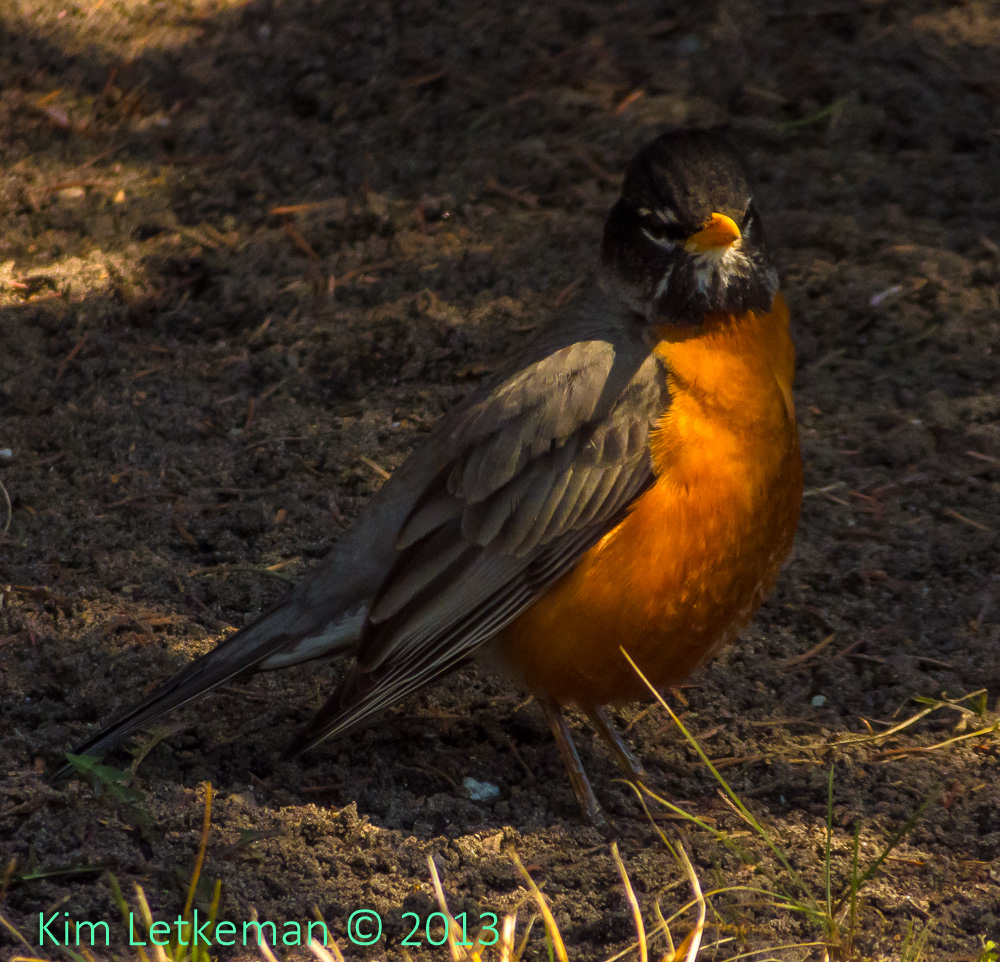 Oops … back into shade …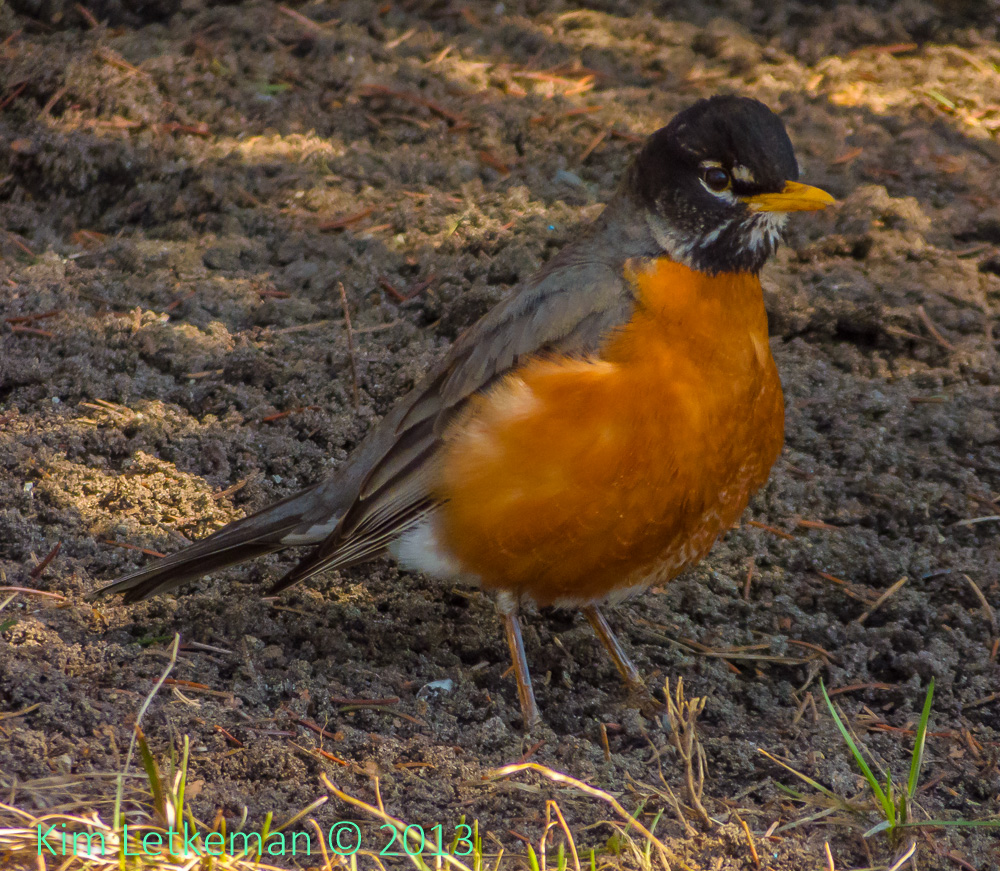 I am very pleased with this next one … a particularly detailed shot …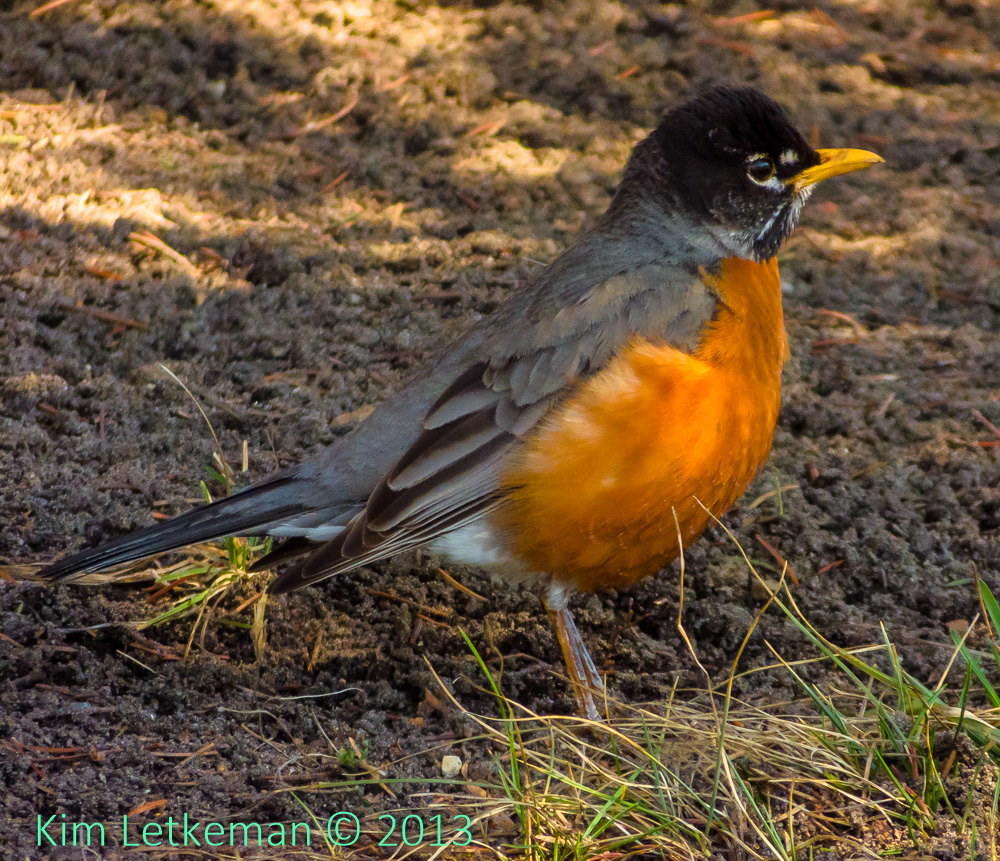 Finally into full sun … and what a let down as the sun puts a real beating on the colors …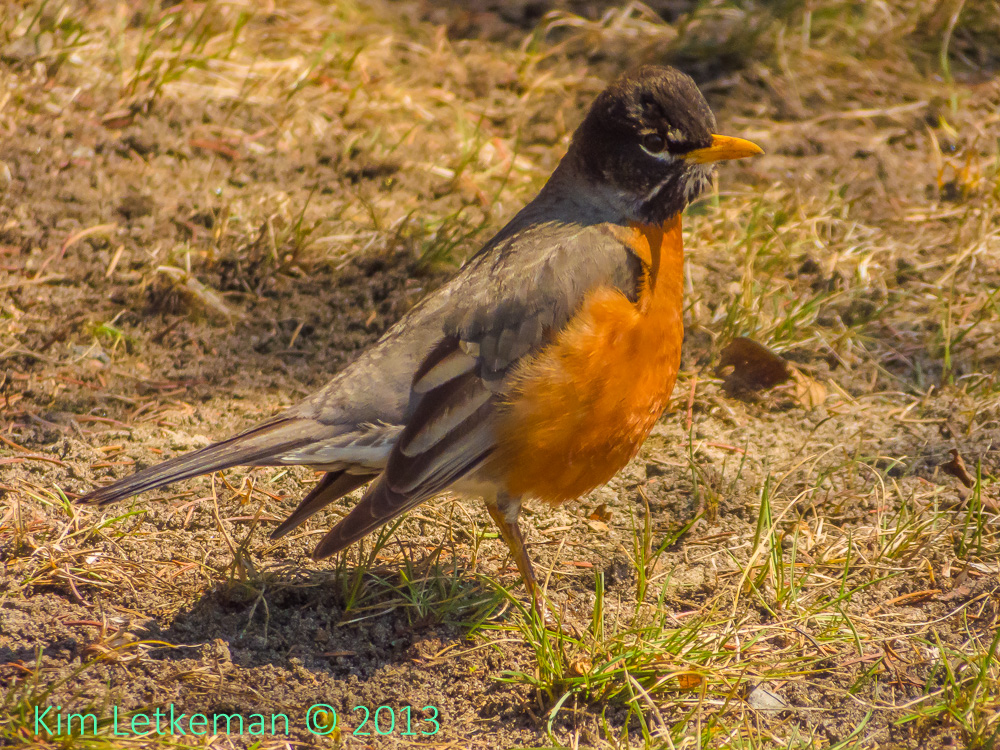 A different bird IIRC ….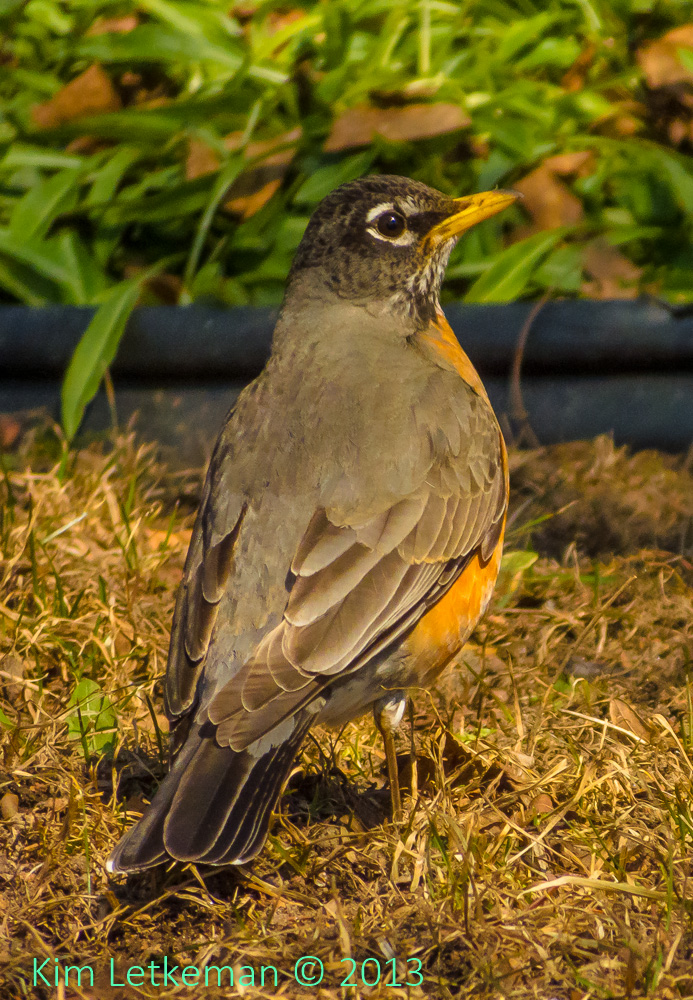 And that's the end of the great bird hunt … not that many Robins out today, but I was really pleased with the ones I found. 800 ISO is not at all a total write off …
As I was walking along I was struck by this statue. Quite lovely … but it does remind me of a certain villain in the Dr. Who program …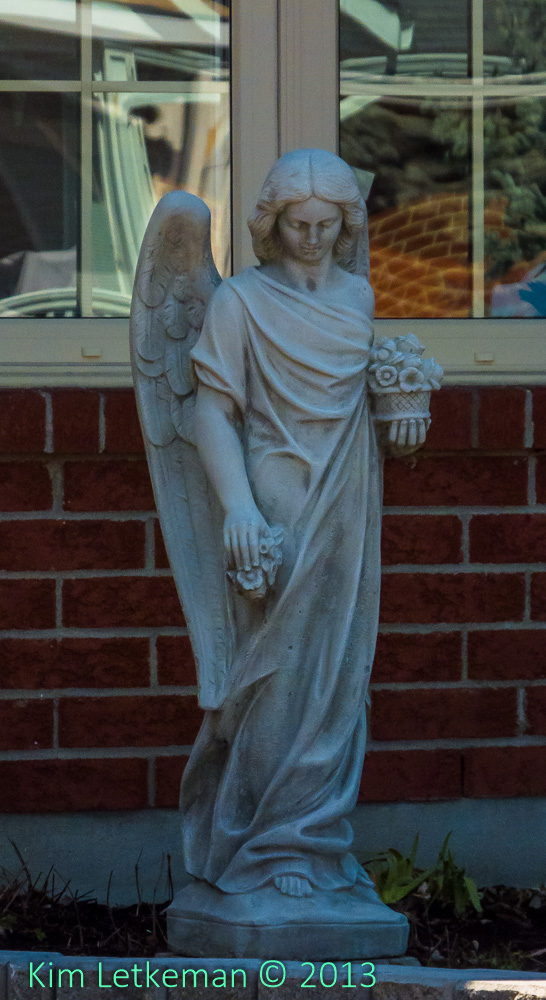 And my favorite early spring flower was visible on several yards … awesome …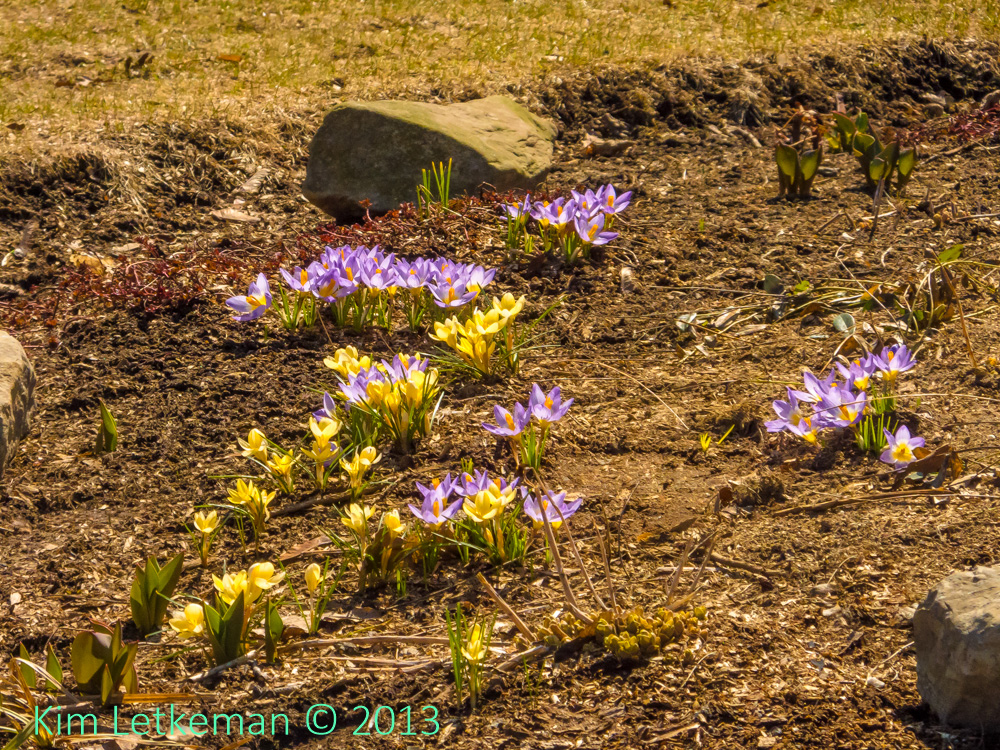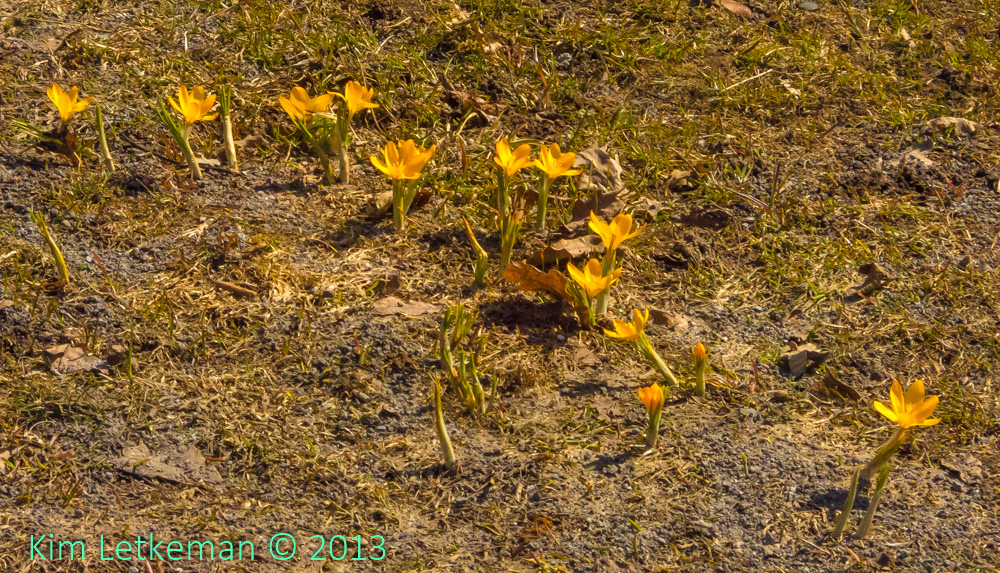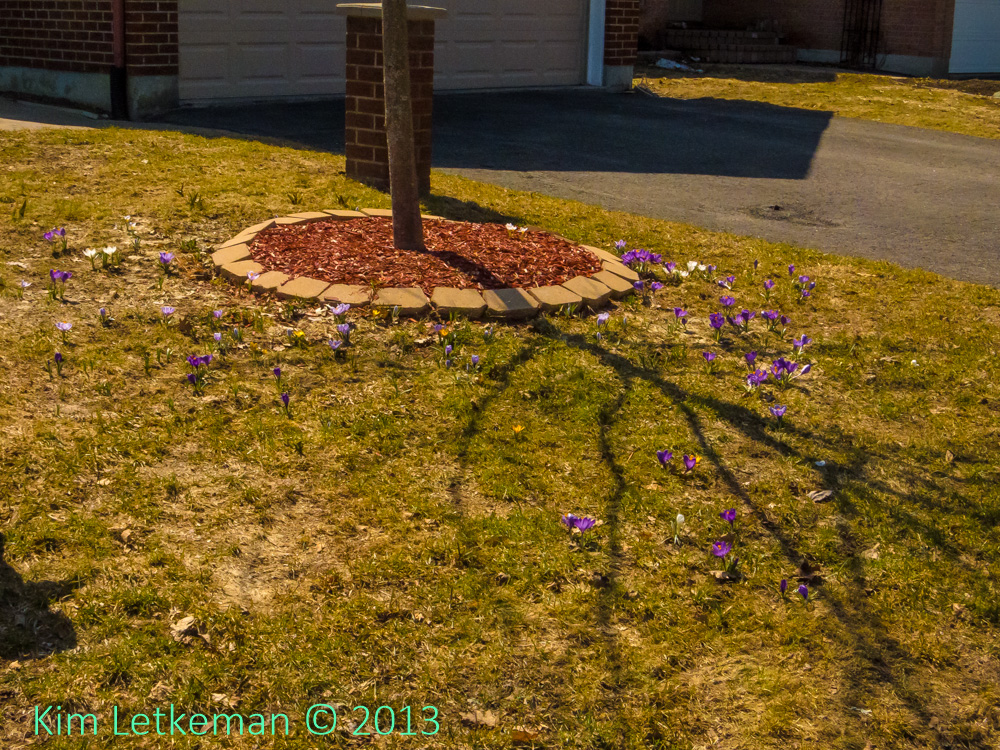 Walking down my stream towards home, I encountered this stunning bike … wow. Remember … still 800 ISO.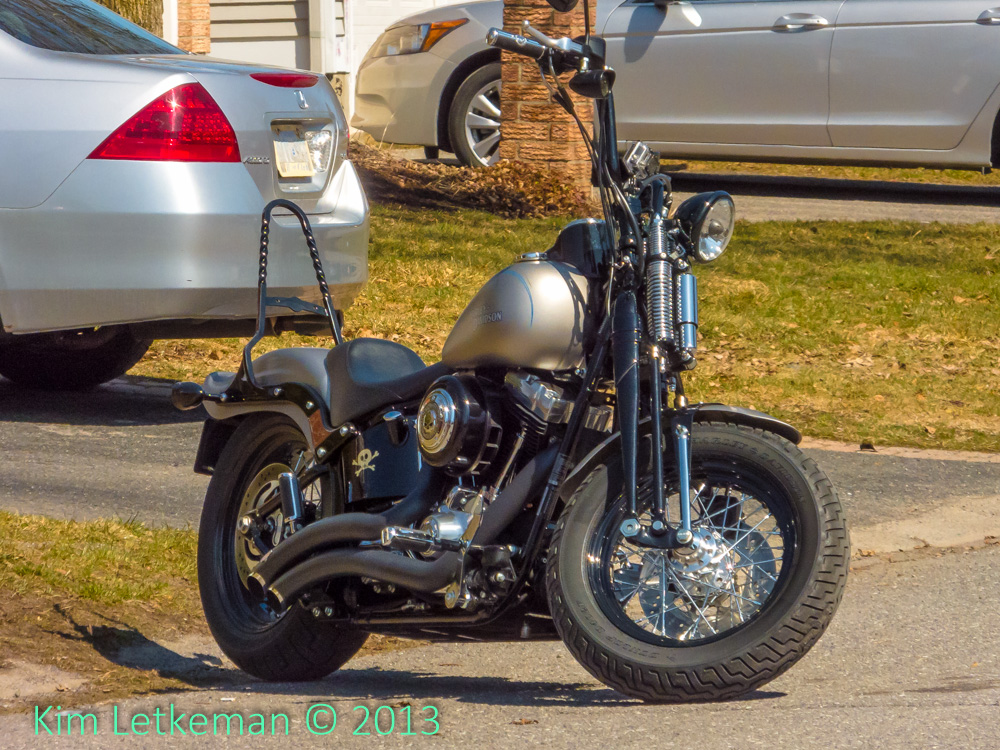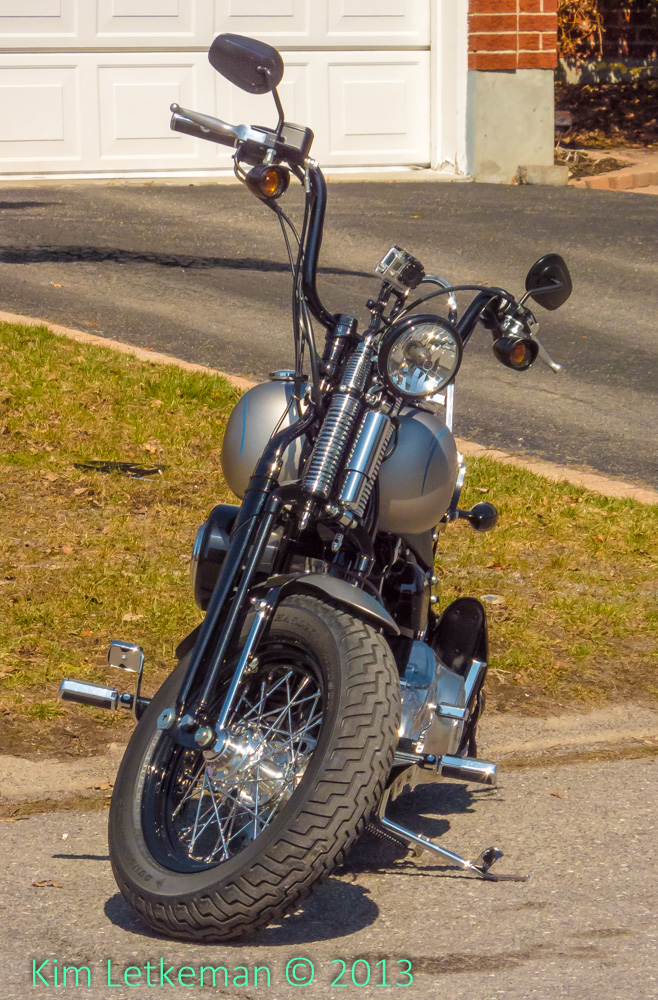 And finally, in the yard across the street from my house was this little black squirrel that was hiding behind a flower pot waiting to dash to his back yard. I planted there and waited at full zoom to wait him out. Squirrels are not known for their attention spans …
Sure enough, he dashed through my field of vision in about 1 second, but I smashed the shutter and captured 4 images. They kind of suck but it amuses me to have caught them so here they are …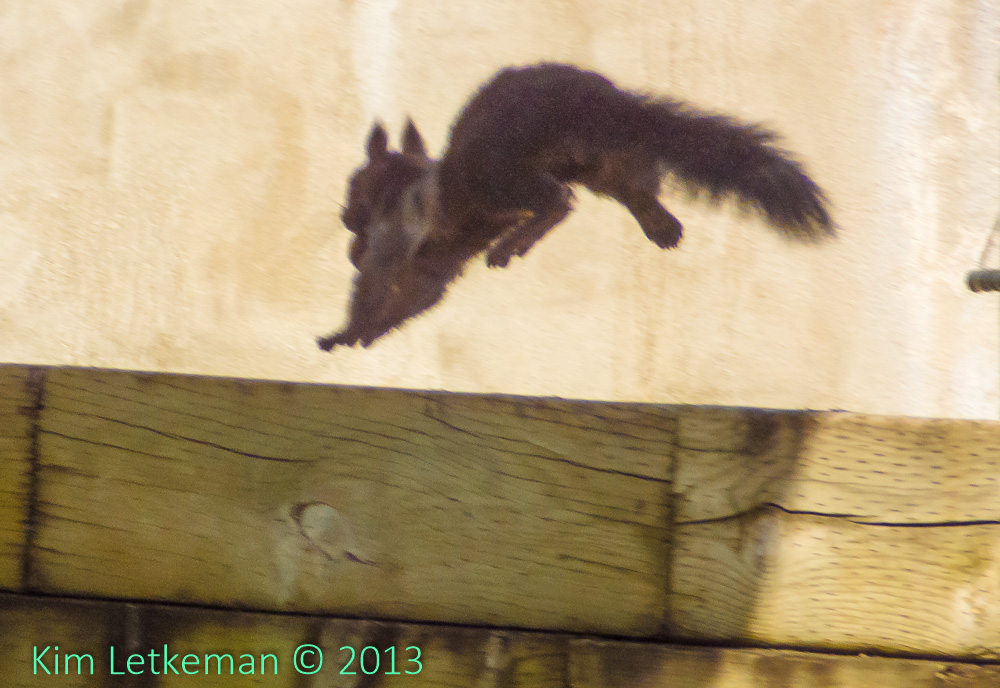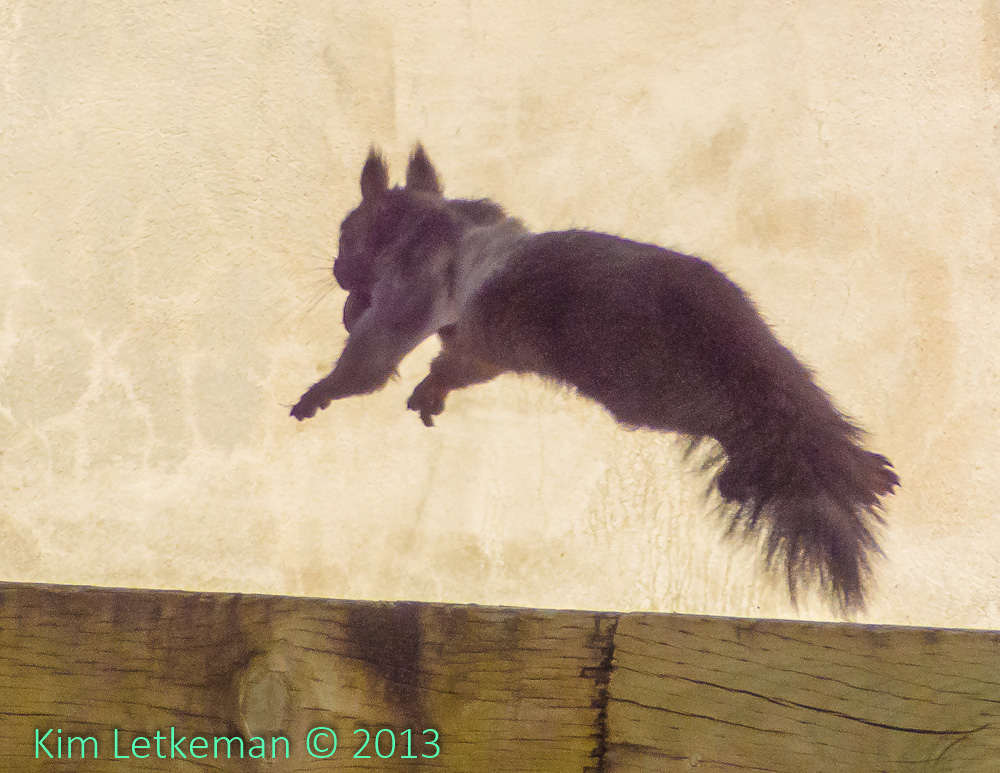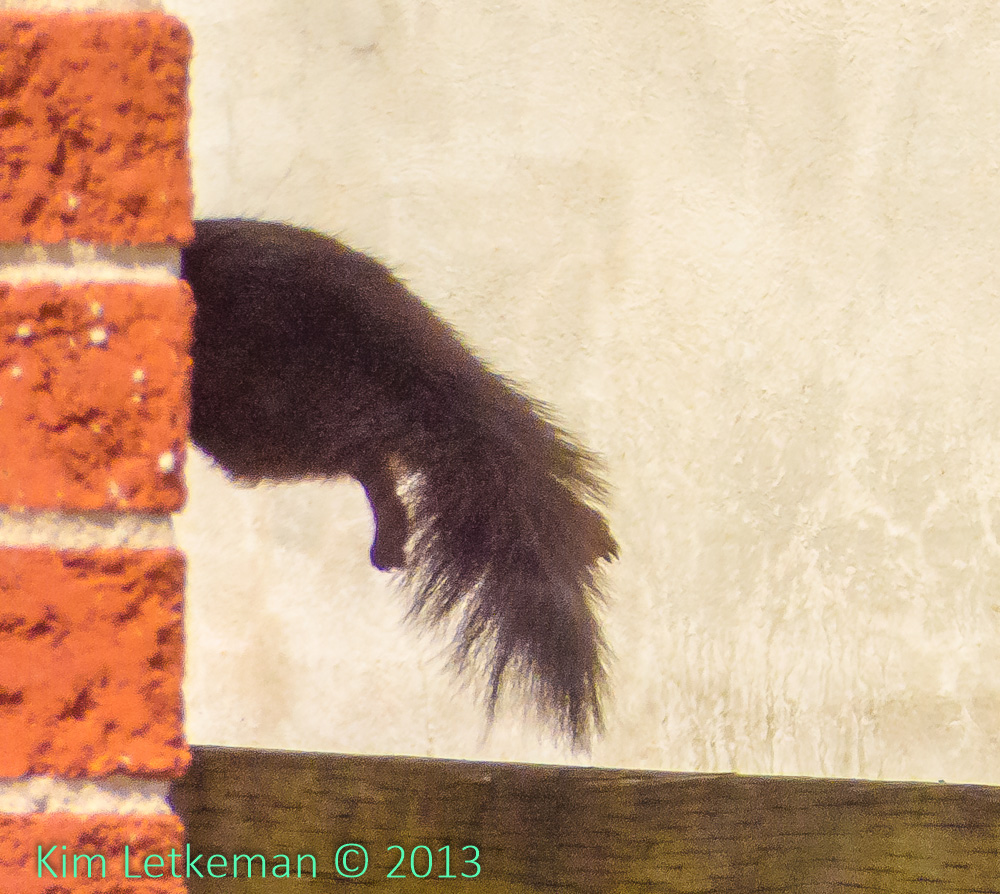 Anyway, the stars of this show are the Robin images. beautiful birds and shots that I am very pleased with.
Once again: shooting the HS50EXR with the right settings and processing it in Lightroom will give you some pretty nice images.