So I got chastised a bit last week for coming out in favour of 1600 ISO when rthe images might have worked at 800 ISO, albeit with less keepers. I argued a bit in that I use compacts as cameras of convenience and stealth and I choose Fuji precisely because they are good in all kinds of light. Thus, I don't worry too much about 1600ISO ... it comes with the territory.
But I also agreed that these images could have been shot at 800 ISO by shooting more images to guarantee a keeper (very low shutter speed at 270mm means a lot of blurred shots.)
But I always wonder if the kind of documentary shots I was making really do benefit that much from such improvements? So I went out a few days ago in the sun and shot a series of similar images at 200 ISO ...
Here are pairs of images for you to evaluate ... I processed each image to the best result I could get and did nothing else. Click on each image to see the 800px version. Hint: right click and select "open in new tab" so you can click tabs to switch between then in place. Makes it much easier to see differences. (Although that technique is less effective in this case because the images are not identical.)
First image ... three pods just above the pavement. Shot in macro at 3 feet ... 270mm. 1600 versus 200 ISO.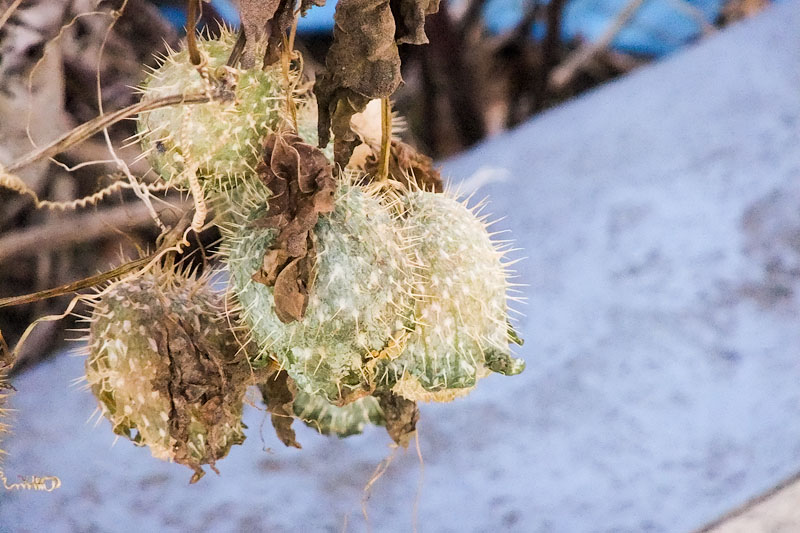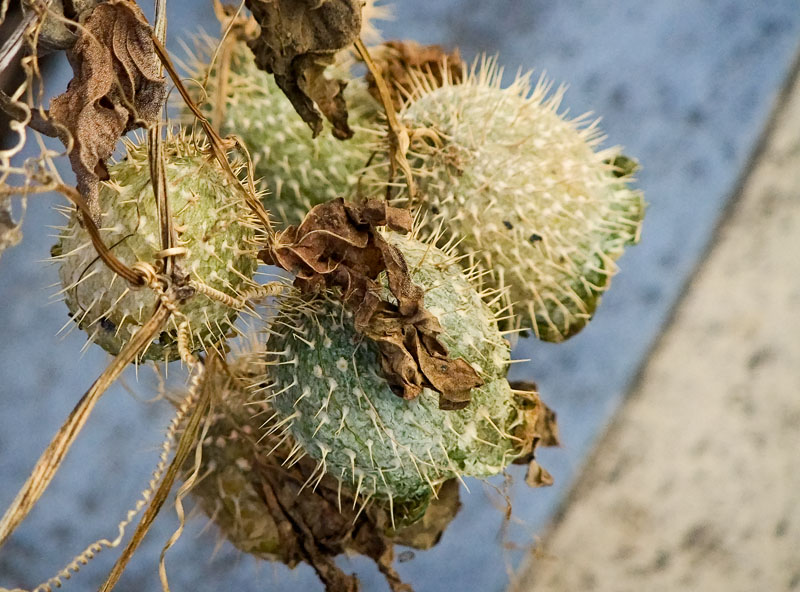 Second pair is the berries ... shot at 270mm from 3 feet in macro mode. 1600 versus 400 ISO.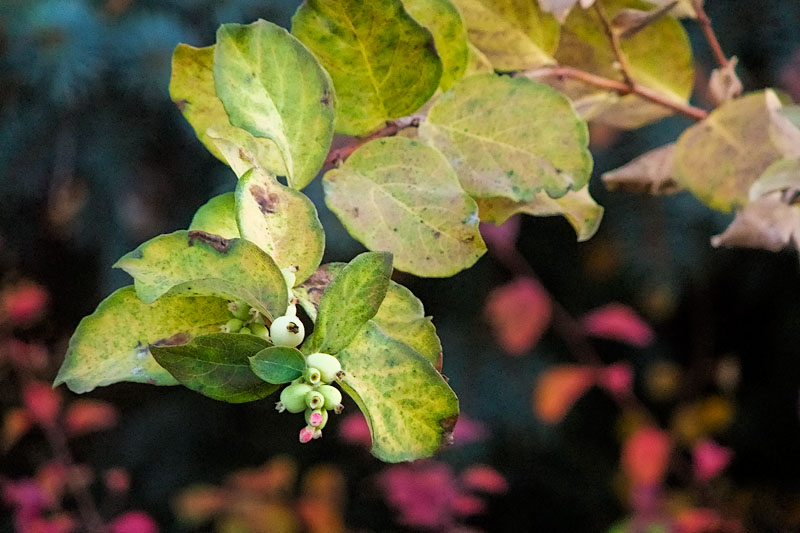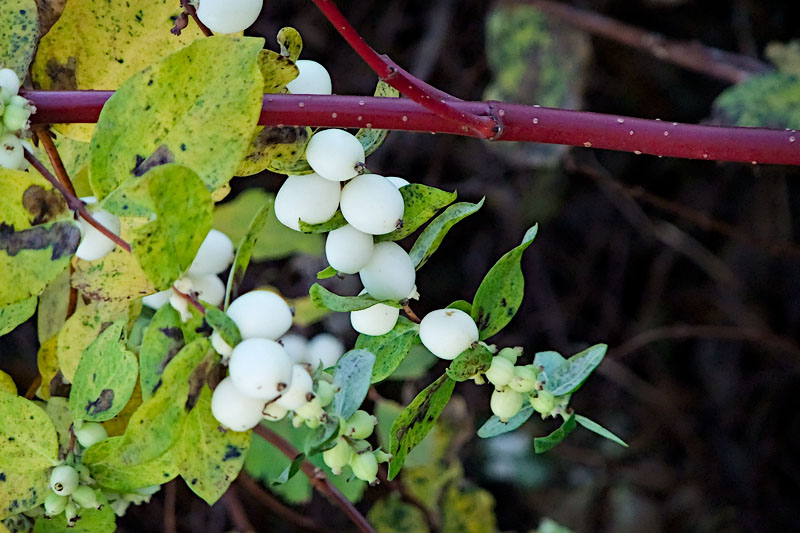 Third pair is the lovely Blue Spruce branches ... 1600 and 200 ISO ...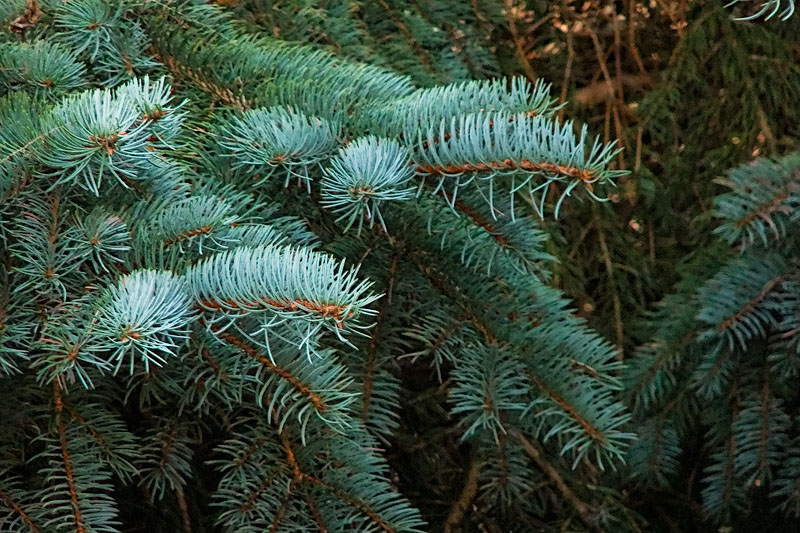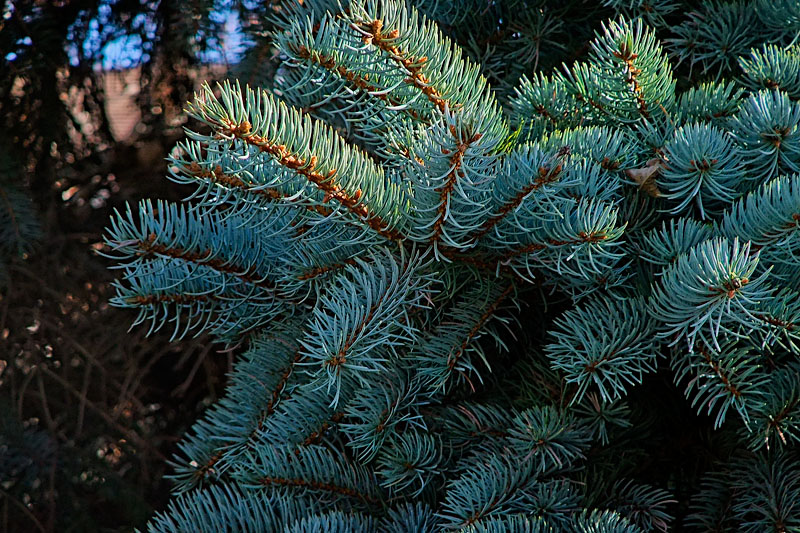 And the final pair ... apples ... 800 and 100 ISO ...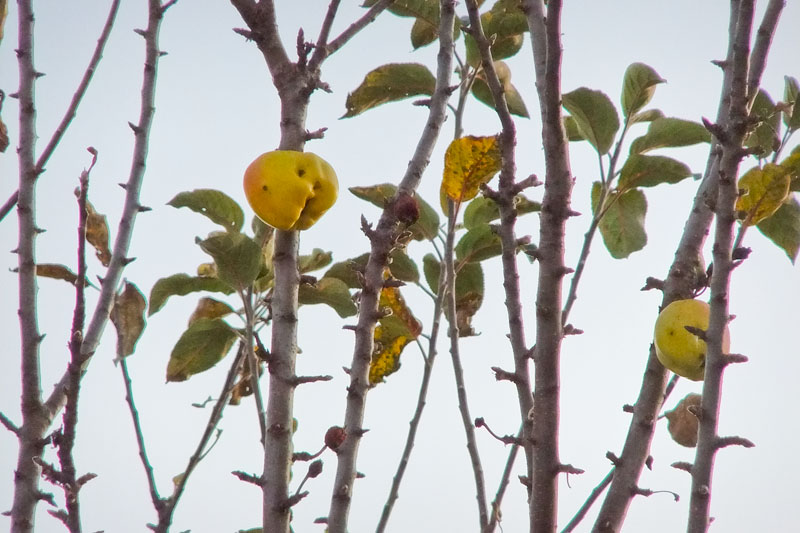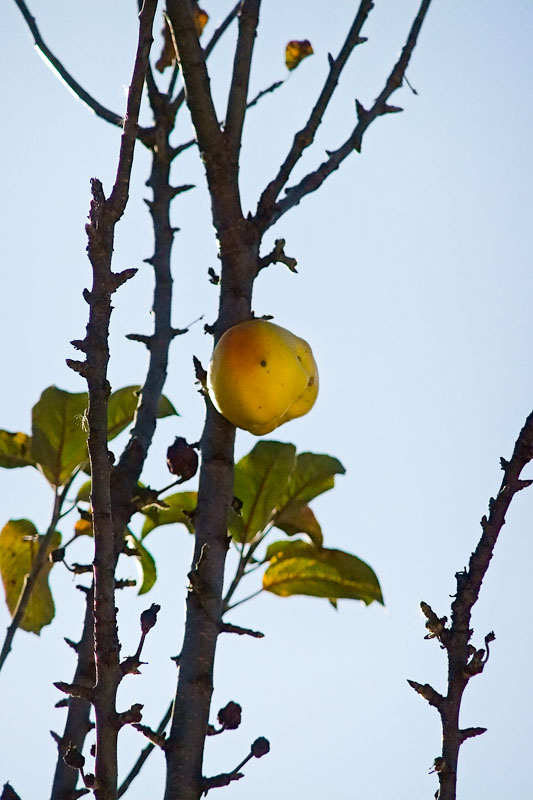 Enjoy ...