Yes, it was inevitable. Every new camera has a rite of passage through the moon and planets gig … and the D7000 has enough resolution to make things very interesting, so I have been waiting for the right moment from the moment I acquired the camera.
Tonight was the night. Beautiful clear sky, full moon, no serious humidity to muck with the clarity. It was all good.
I shot a mere 7 images this evening. Four of the moon, with two completely overexposed as I left the camera in A priority mode like an idiot (the meter cannot help but be fooled by the vast expanse of dark sky next to the moon.) The other two were fine and I processed them differently to see how I preferred the images. They are of very similar original sharpness.
D7000 with 70-300VR @300mm f/11, 1/100s, 100ISO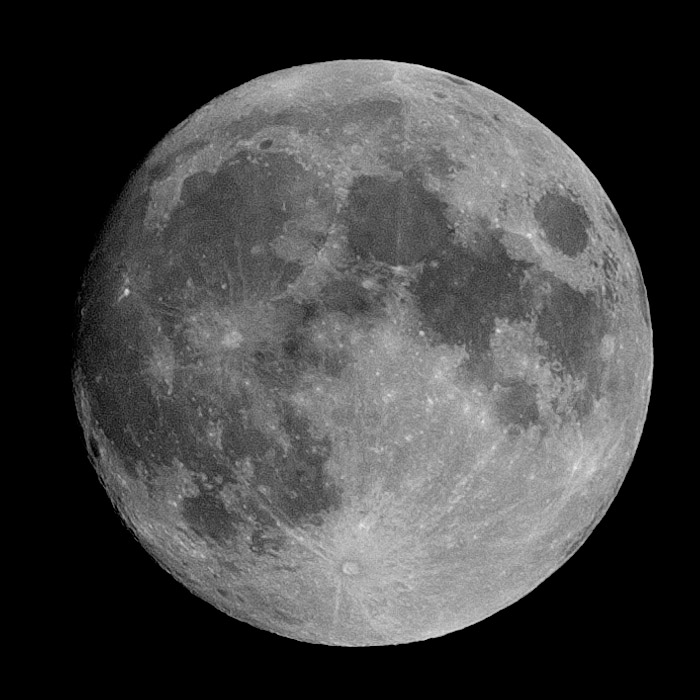 Click through to see the image at 100% … i.e. pixel for pixel of what the sensor captured. Sharp, sharp, sharp.
The next image was captured at the same exposure and was processed to lower the noise quite a bit. But as always happens, it also lowers the feeling of acuity.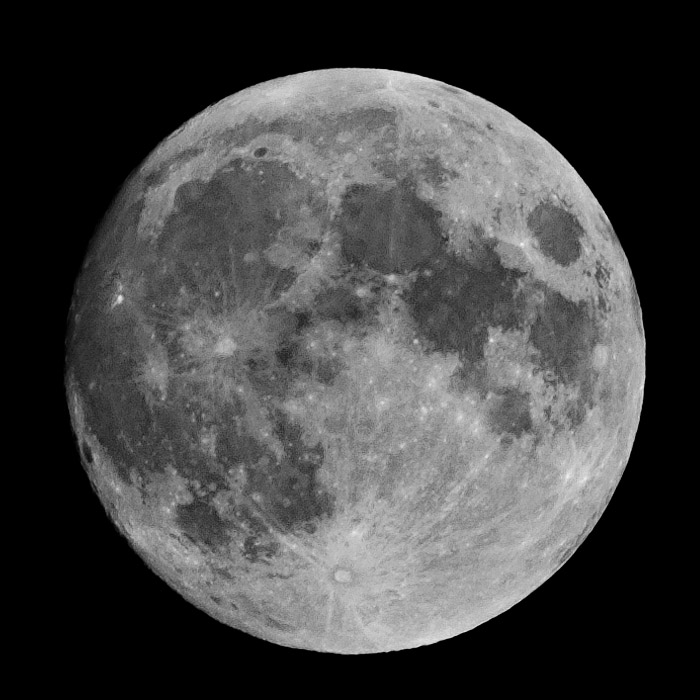 And then I tried for Saturn and found my first image looked distinctly round. Hmmm … I checked the Planets application on my iPhone (written by a friend – Dana Peters -- who is very talented and gives this application away for free … you absolutely must download it like the other 5+ million people :-) … and what I found was that there might be another dot along the plane on which the planets all travel.
Sure enough, I walked closer to the pool and there was a brighter entity just above the roof of my neighbor's house. So I opened a second leg of my tripod (only open what you must and then only from the top so that the thinnest segments are not used if possible) to help clear the roofline and I shot one image of Saturn, which as you will see, turned out magnificently. Sheesh … what a fluke :-)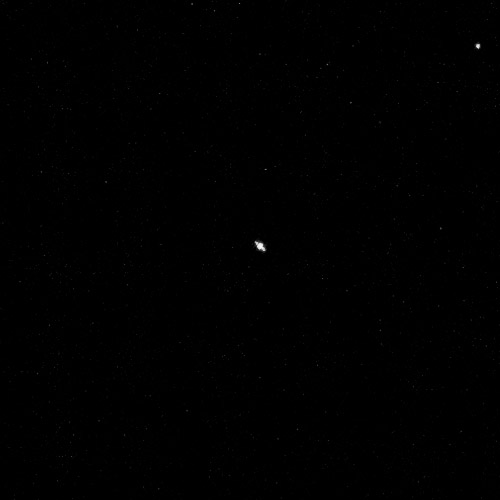 I don't know about you, but I am blown away that I can capture that image of Saturn from my back yard on a moonlit night with a consumer zoom worth 400 bucks …
Go Nikon :-)