I picked up my D7000 at Henrys on Friday evening, not long after shipping out the D300 and its L-Bracket to two different people. As I mentioned earlier, I was very pleased with the feel of the D7000 in hand, which came as some surprise since I lambasted the grip on this thing in an article some time ago.
One thing that I have noticed about the grip is that it cannot be used for one handed shooting if you set it up for AF-ON using the AE-L/AF-L button. Unfortunately, the distance from the grip makes it a stretch for the thumb. My D300 had an AF-ON button in addition and it fell right under your thumb. There was room on this body for that and they should have put one there … shame, shame.
Anyway … I popped into Rona to look at kitchens (they have the same stuff as Home Depot with better laminates for the counter) and when I came out I grabbed the D7000 to try to shoot a balloon in the distance. Well, I could not get things set up quickly enough but I did capture a bird a long way off. Since I was in jpeg mode and set at 1000 ISO, I was not expecting much. But it looks ok …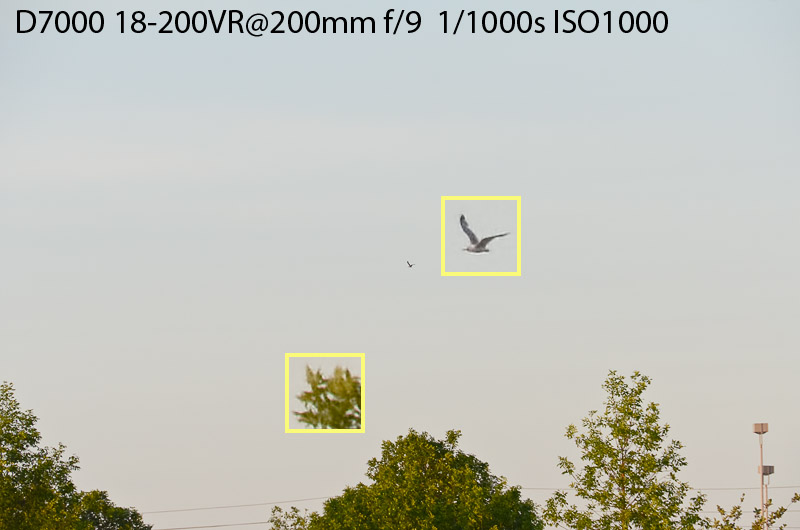 I turned and fired at a media tower a bit closer to me … perhaps 200 feet. This is a crop of that image.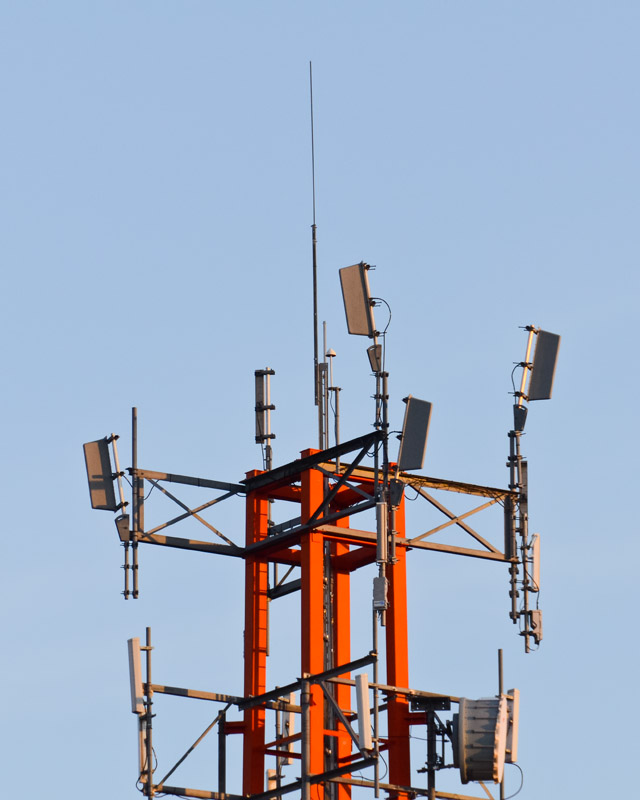 So far I must say that I have no complaints about sharpness. Remember that these images are from a mega-zoom, itself a compromised lens.
The next evening, I shot Jonathan heading into the washroom … this was under terrible light at 6400 ISO, and yet it processed quite nicely. I must say that the D7000 is impressing the heck out of me …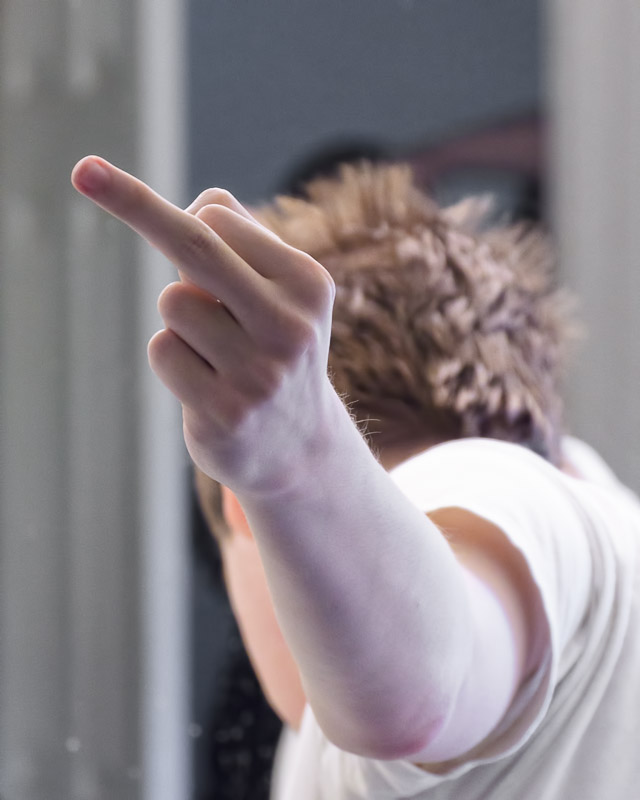 Of course, he still hates his image taken. Always ready with a quick rendition of Freebird …