The Ottawa Citizen made enquiries about an image of mine on Crombie McNeil's web site a month or so ago (in the mentoring gallery) and Crombie passed that along to me, connecting me with Robbi Hay, the editor of the Our Town section.
I was asked for a high resolution version of one particular image and I reprocessed the image with ACR 6.4 (the newest) with more open shadows than the original. They are running it tomorrow, June 30 as the lead image in the section. It is heavily cropped, but they did a pretty good job of retaining the flavor.
To see a PDF of the section, click here.
I was also given my own listing in the August 11-14 section (not sure why they chose that location) with the particulars of the original blog article, which is here. You can see the original image in there near the bottom. I reproduce it here for your convenience.
A size-reduced version of what was sent to the Citizen follows.
Nikon D300 with Nikon 70-300VR @ 70mm
f/7.1 1/1250s ISO500
Left to right are Betsy, Warren, Sam and Nils who were hired for Crombie's workshop from the modeling agency Barret Palmer Models. Everyone had a great time as you can plainly see by their faces :-)
The Actual Article
The Citizen did, in fact, have my image at the head of the Our Town section today (June 30, 2011), which was on the last page of the paper at the end of the Food Section.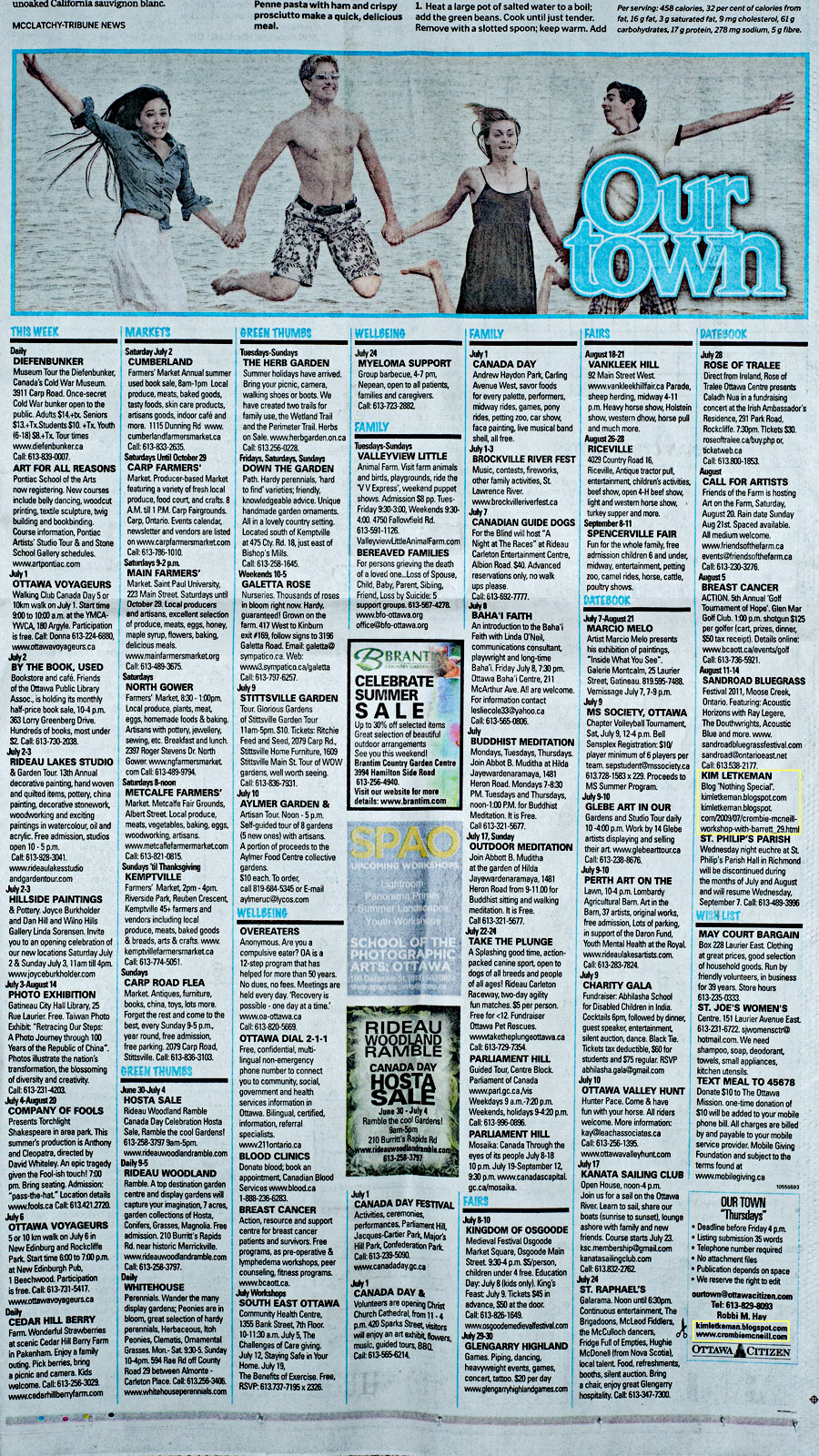 You can see a large version here …