My kids' favorite nursery rhyme when they were little … always a surefire way to elicit peels of laughter and giggles … and it still works in their 20s!
Hickory, dickory dock,
Three mice ran up the clock,
The clock struck one,
… and the other two escaped with minor injuries.
Anyway, I've always been a fan of ergonomic mice. I hate the typical soap bar mouse as it just feels wrong in the hand. Some are so esthetically pleasing that you cannot even pick them up and move them around.
So when I saw the Microsoft Natural Wireless Laser Mouse 6000 at Staples on sale one day, I had to try it. Only they didn't have any in stock at the lower price (around 50 bucks.) So I waited and eventually saw one on eBay for 22 bucks in mint condition. With shipping, it came to 37 bucks and it's magnificent.
My old mouse was also excellent, the Wireless IntelliMouse Explorer 2.0 … but it was getting old and crud on the wheel was making it difficult to use. Also, my wrist is not always happy. The new mouse forces me wrist onto the mouse pad rest at 40 degrees or so. The pressure is therefore on the wrist bone and not the carpal tunnel. That seems to make quite the difference.
Anyway, here are the two of them side by side … I highly recommend this mouse. And since it is looking like it has been replaced by an inferior product (the new one looks slick but is too slippery to move around the mouse pad easily … lots of complaints on Amazon), you should snap them up when you see them …
These images are shot at 6400 ISO hand held using the D7000 and Nikon 85mm 1.8D. This lens was one reason that I felt I could not go with the D5100 and now I am so glad that I went with the D7000.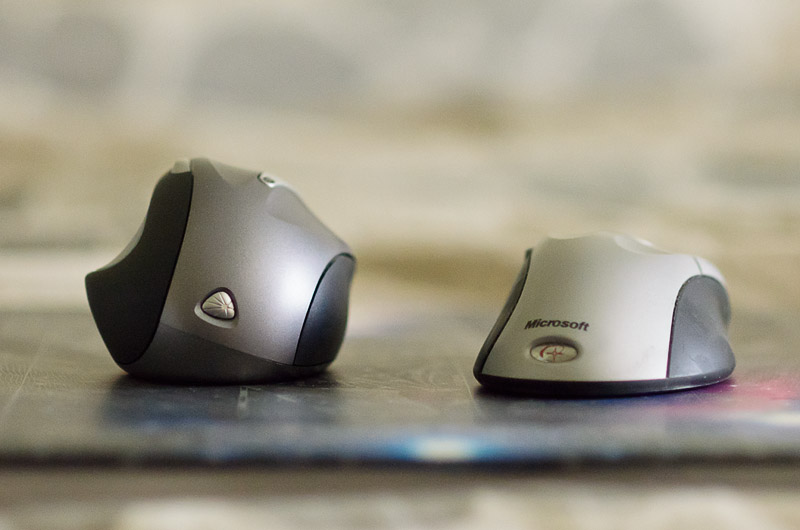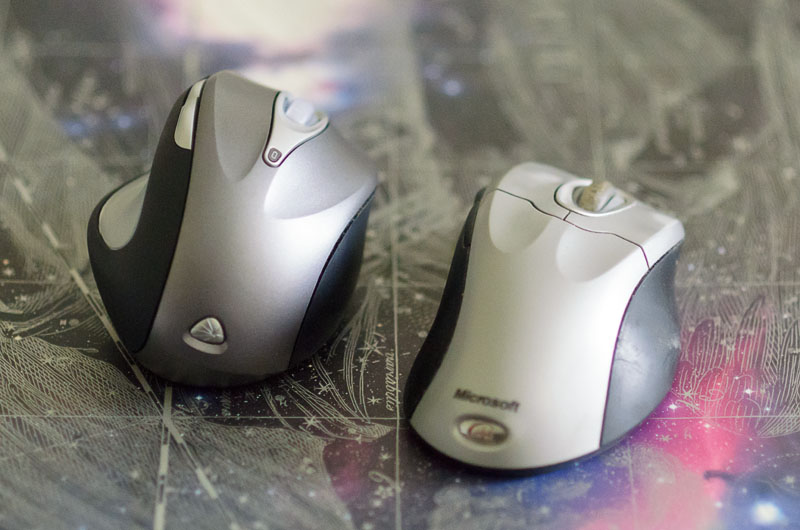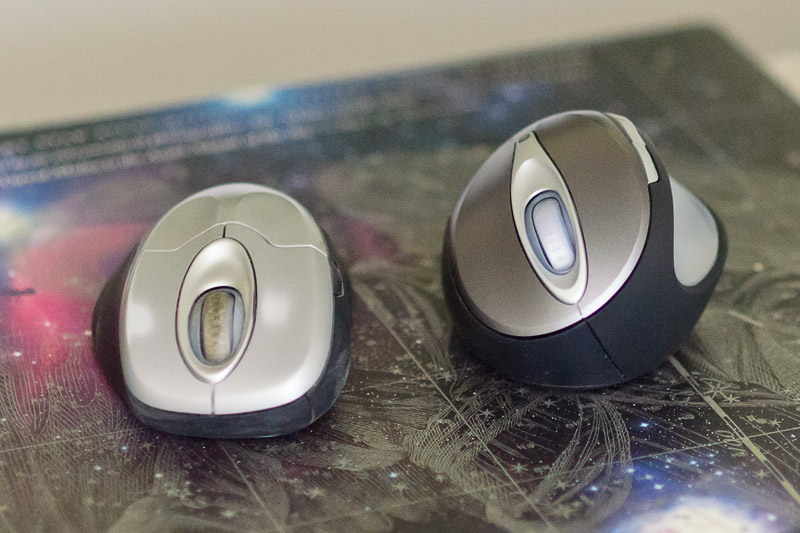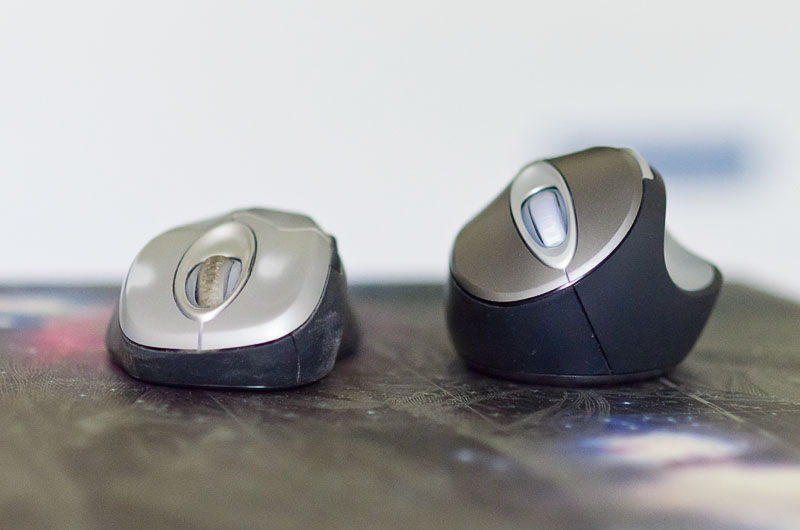 And here is how it fits the hand. (Not my image or my fingernail … click through to an article on carpal tunnel syndrome.)