I shot the moon a while ago and published the image on this blog and in my gallery … here is that original version …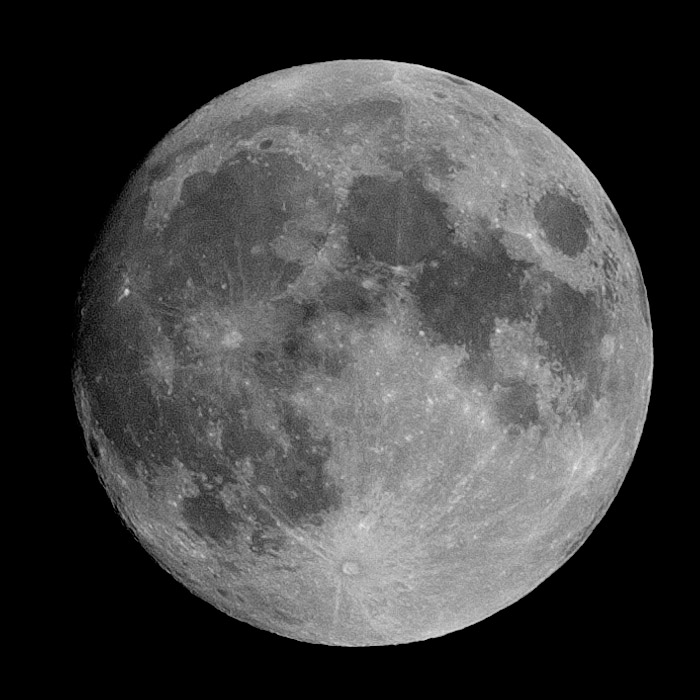 That's decently detailed for a full moon shot. So how did that come about? Well, I have no idea … the exact steps are always something I come up with as I start editing. So I decided to do a video explaining how I would normally approach such a task.
First off, here is how a the moon looks at default ACR settings.
Kinda boring I think … not much contrast and no excitement at all.
Here is how it looked after I was done with it in this video …
A much more dramatic presentation than the original processing. I was obviously in the mood for that when I made the video.
Anyway … here's the demonstration, I hope you like it. It's very clear at 1080p, so you should seriously consider watching it full screen …