I had the pleasure of driving the 30km in tonight's snow storm to pick up my son and I brought the F300EXR for a bit of fun. The HS10 went back to Toronto today via FedEx so I must look elsewhere for my fun …
I knew the roads were crappy from the drive home, but was dismayed to see that the snow was still falling as I left the house a few hours later. Not a huge volume, but a constant fall.
This one was pretty blue after setting white balance on the ground near the driver's door, so I neutralized much of the color, leaving mainly reds. I also hit it with heavy NR and managed this nice smooth, almost painterly look :-)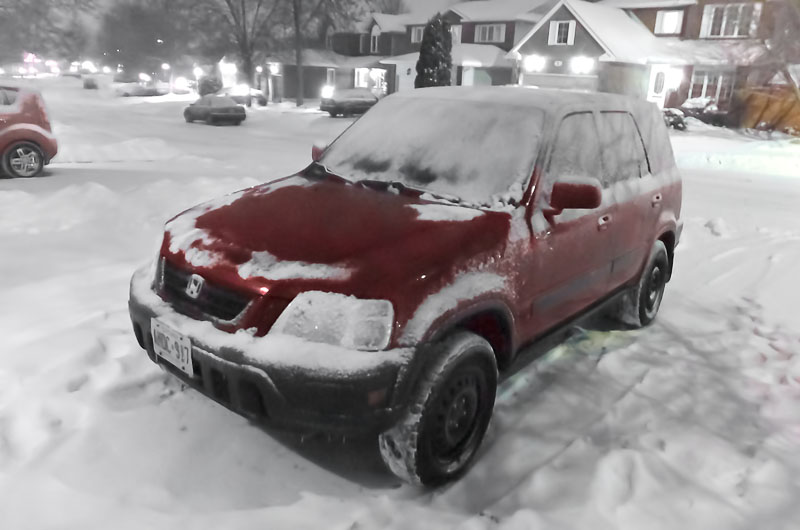 Pro low light definitely works well, but wonky light will still make for problems. These nasty overhead lamps give off a really warm and ugly light that the camera has real trouble dealing with.
The next three images are shot while waiting for him to come downstairs and through my windshield, so don't be too hard on them. They were shot only to see how pro low light handles moving cars and people.
First, the phantom car …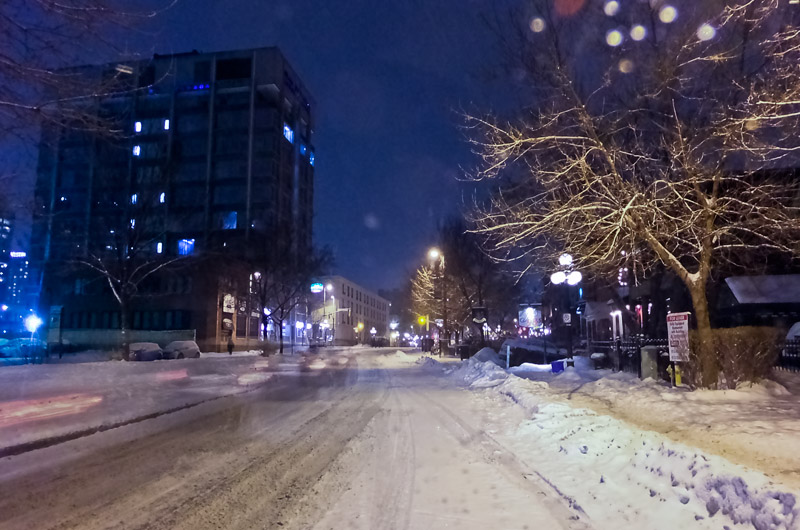 Next, the ghost troupe …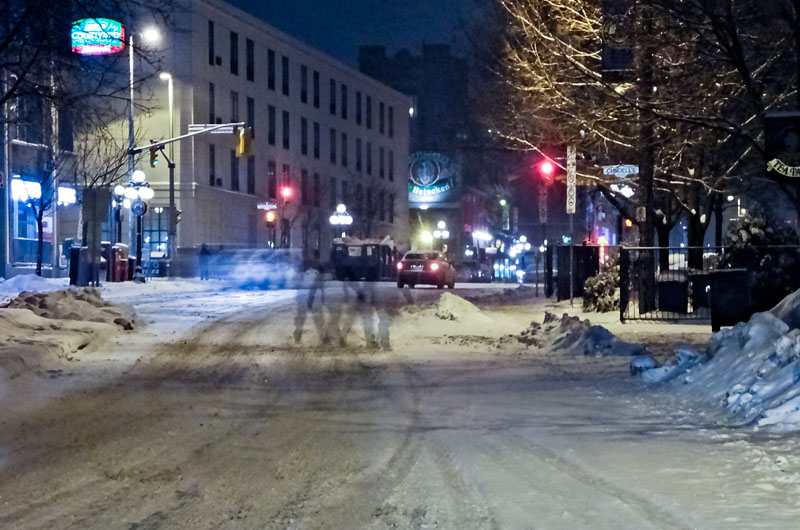 And another ghost …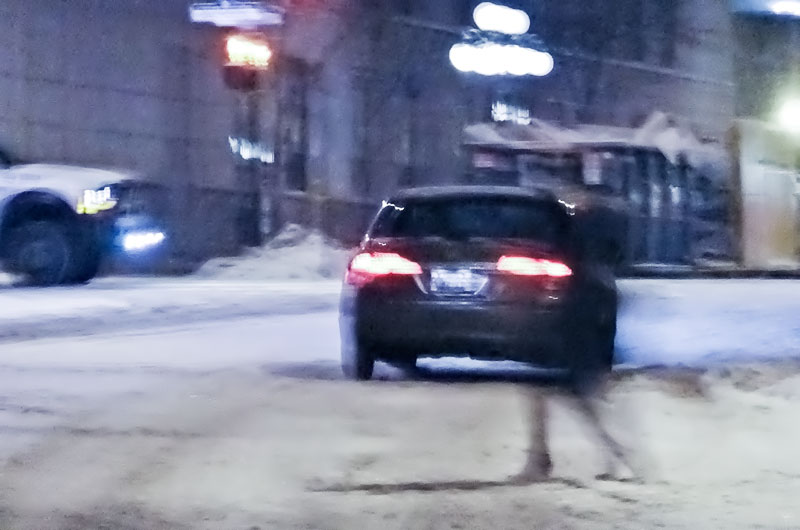 Shot from tripod, you could get some really kick-ass images … I think I might try that on the canal one weekend with the skaters … I wish I'd thought of it with the HS10 last weekend.