Been busy … no progress towards my images for the contest. That's a bummer, but I plan to spend the weekend wandering about. We'll see where I stand Sunday evening …
Meanwhile, I've shot a few images just fooling about. I do carry the cam everywhere but I really don't get much free time during the work week to play with the cam.
Here's a shot taken with the camera poked out the front door a couple of evenings ago … 1600 ISO, –.67EV, 1/6s, f/3.6 …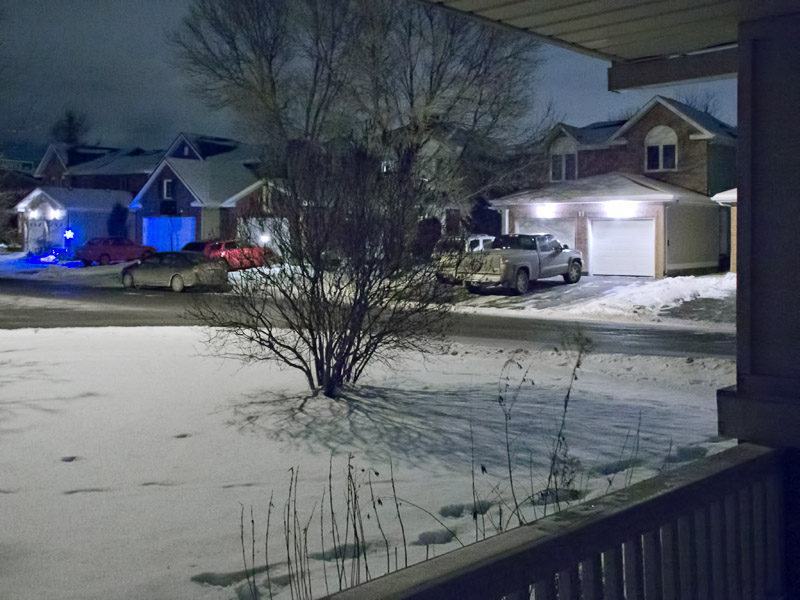 The blue cast on the pillar and fence is caused by the deep shadow being opened up a bit. This sensor has little dynamic range and the blue cast in shadow is pretty common with the tiny sensors. I removed a blotchy yellow cast from the snow but forgot to handle the shadows. The res of the image is pretty decent, although I used ACR NR and Topaz Denoise 5 on it to get a fairly smooth look to the skies.
On the way home from work the other day, I shot the Corel Center out my car window, which was a bit dirty. Again at 1600 ISO … not a bad result.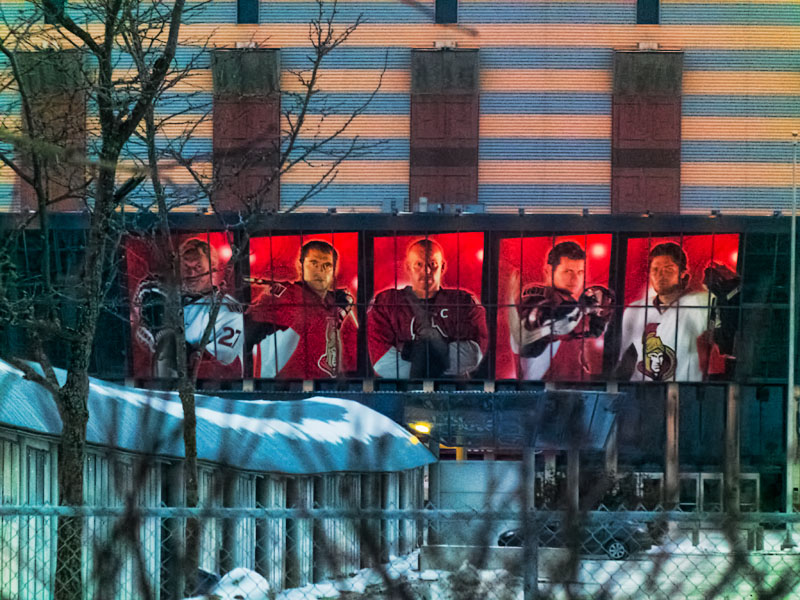 I was cleaning out my mud / laundry room for a new dryer (which is running right now and is a much nicer unit than the one it replaced, especially at the $229 Boxing day mega-sale price I got it for) and I ran across this blast from my past. I represented Mitel at Windows Solutions conferences back when we were deploying a small PBX in a Windows NT 4 server with MS Backoffice running on it. Way cool.
Anyway, I was able to scarf a couple of these canvas bags from the Moscone Center in 1995 and it has survived 16 years … amazing …
This was shot by the light of a compact fluorescent bulb in my range hood :-) … 100 ISO …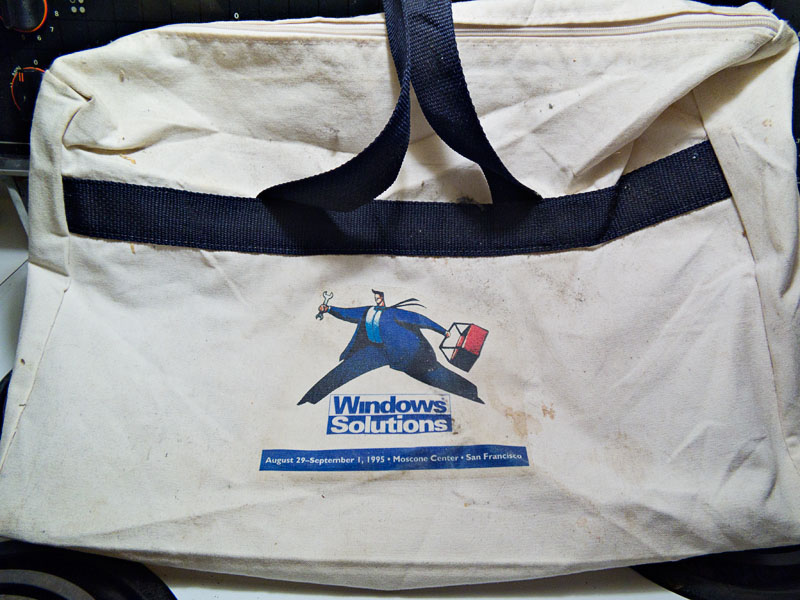 This one is shot in my back yard of the pool toys hibernating for the winter. This might actually be a candidate for the contest … we'll see.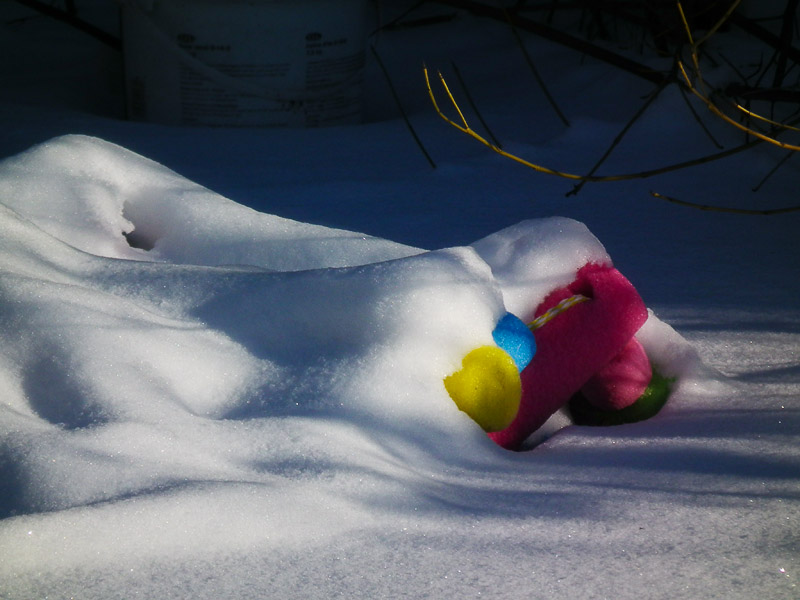 My keeper rate is quite low right now. Not because the cam is hard to handle, but because I am pretty picky about detail retention and blown highlights. This sensor is really twitchy. The HS20's EXR sensor will breathe new life into this platform on that score alone …