As I posted early yesterday from my laptop, I received the X10 at about 10am …cool. The battery was dead, but since it uses the same batteries as the long zoom EXR cameras, I had little difficulty swapping in a fully charged spare.
So the good news is that I can start testing and exploring this camera to see what Fuji has been mucking around with. The bad news is that I feel like crap, having caught a bug yesterday that is hitting me pretty hard today. Evenings are the worst, as is usually the case. Every bone aches, waaa waaa waaa …
Update: I am finishing this article on the 24th, and feeling somewhat better.
So yesterday, I was asked to take little Lexi – the cutest dog in the world – out for her noon walk. She's an absolute hoot to play with, so I was very happy to do that, despite my less than peek health.
I brought the X10 to get a feel for it. I set it up with my usual settings … M4:3, DR400, auto ISO 3200 … but I set jpeg for now. I was not sure when my normal computer would be fixed (note: about 3 hours later as it turns out) so I wanted to be able to load them into the laptop if necessary.
Lexi was quite excited about going outside and I managed a couple of shots at the door as she was reaching for me for a little affection …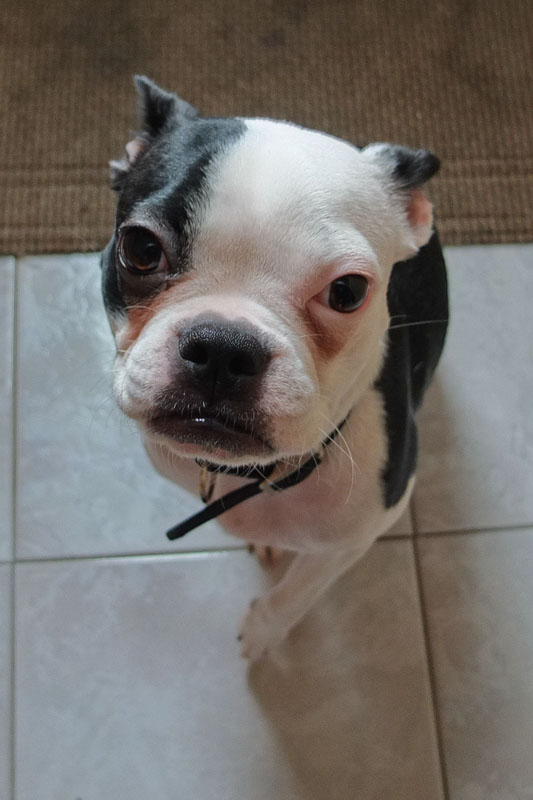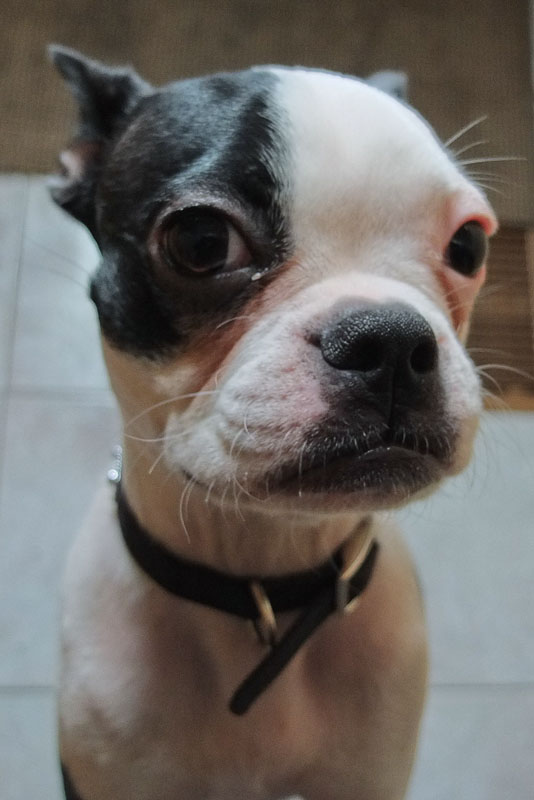 These aren't bad, but I'm not sure that I love the fringing, which is in the original jpeg too …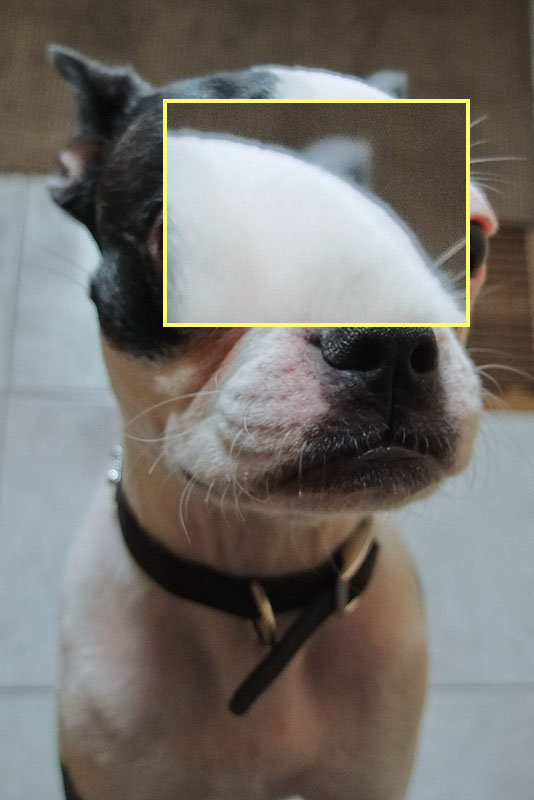 It is a bit more emphasized here because I tweaked the tones in ACR, but it is clearly visible in the original. And only on the part where the white meets the background, the black part of her head does not have the fringe. It's a bit peculiar …
I took her outside then and I believe that this was only her second or third exposure to snow. It was really cold out (-15 or so) and she was shaking and lifting her paws within 10 minutes … but she was having enough fun that she was not about to quit :-)
For this image, I had to remove the blue cast in the snow as we were in shade. It was just too blue for my taste …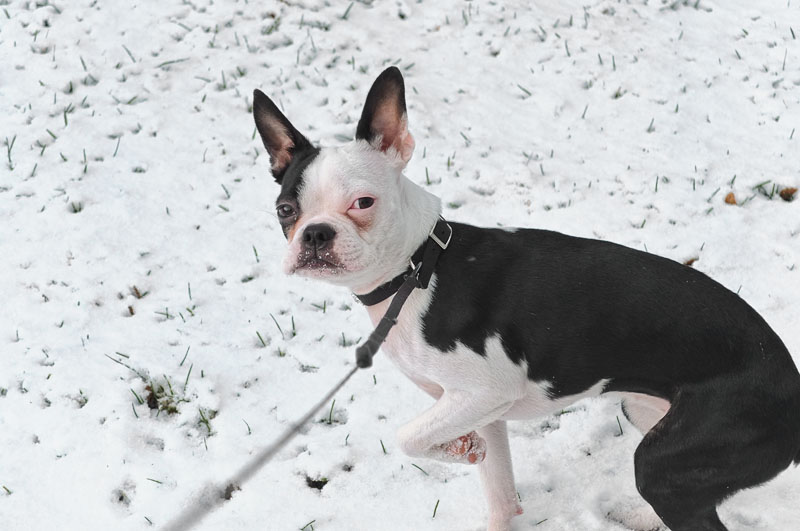 I then went to get the new processor for my computer (a downgrade, but that will be another post) and gave Jonny a lift to a friend's party. After that, Nick and I popped over to Pho Ho Nam, our absolute favorite local Vietnamese restaurant. They make the richest Pho, apparently boiling the beef shank for a long, long time.
Here, I got a jpeg at 3200 ISO …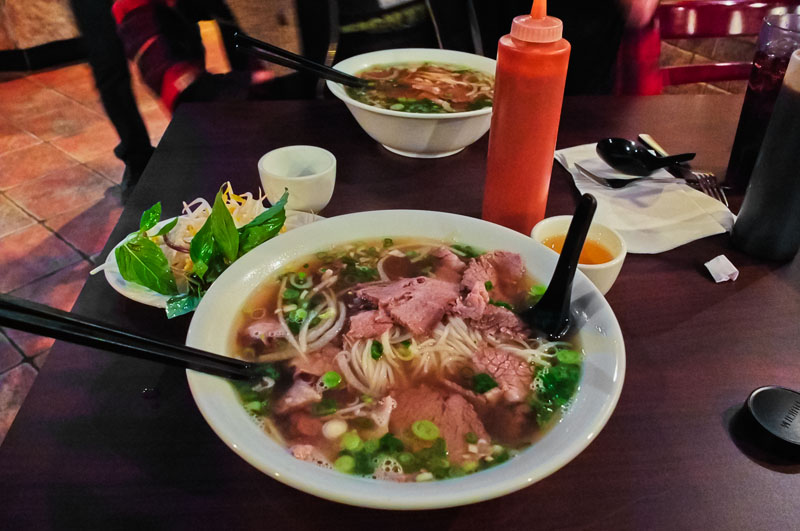 Nice and clear, although grainier than I expected. I've shot this stuff with the F550 and had similar results. This will require some extra testing … an ISO ladder is in the X10's future :-)
Nick was enjoying his Pho as well … since we were both quite under the weather, a big bowl of soup really hit the spot … this image was shot in RAW and I plan to shoot most images in RAW hereafter. Except when testing DR etc.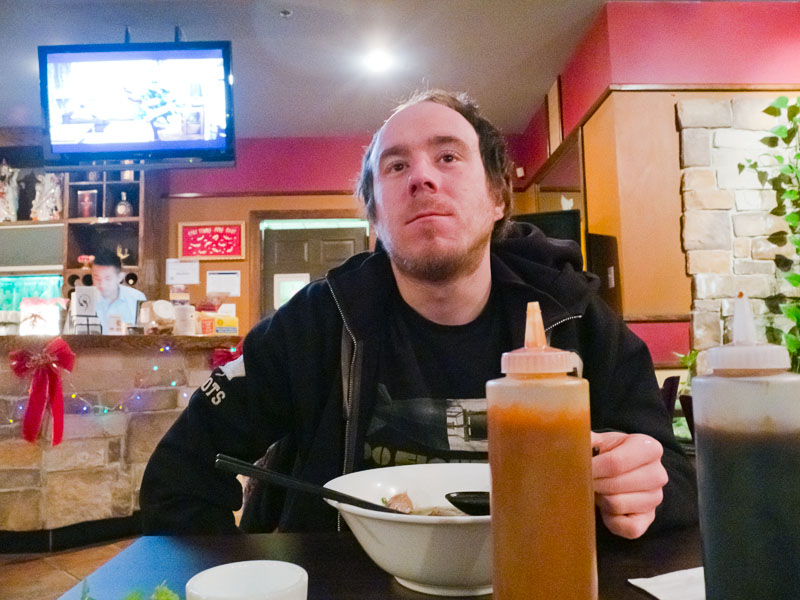 Note the lack of ORB action here … 3200 ISO is enough to contain the worst of it …
This image was shot in macro mode by the way … one of those irritating quirks that I noticed in the X100 as well is that macro mode is remembered across power cycles. This is a very bad idea … it goes against long ingrained habits …
One final image … a rather pretty image with an ethereal glow, caused mainly by resetting white balance with bright blue lights and TV screen … I enhanced the glow using my threshold and glow actions …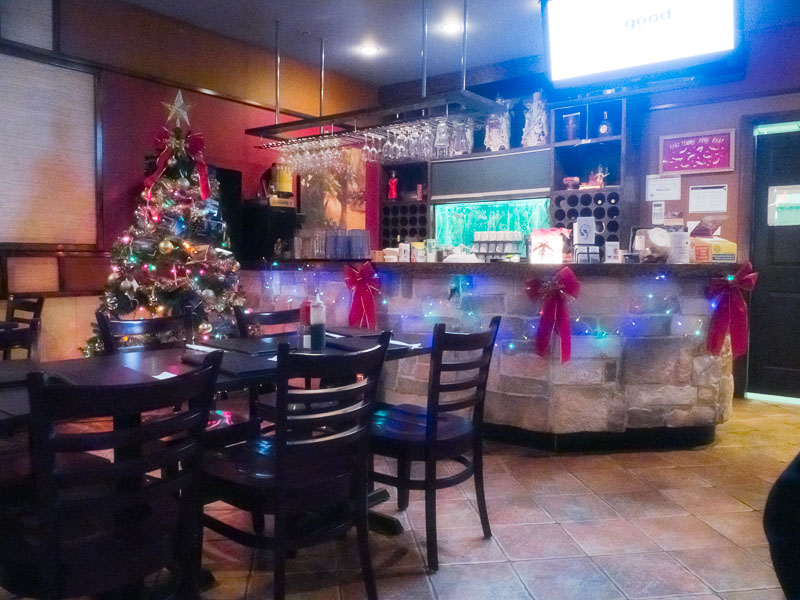 So my first impression is positive. What I like so far:
Feels nice in the hand.
Nice screen on the back.
Takes decent images at 3200 ISO.
What I don't like so far:
The case is a joke. Bottom half makes shooting difficult because it hides part of the left block of buttons and the doors for connections and cards, while the top half is really inconvenient as it takes too long to get on and off and does not hang on reliably so you have to pocket it, and it's really big. Bad design squared.
The compensation dial is far too stiff. It should be possible to move it easily with the thumb, but in fact I always end up lifting the camera and pressing hard with the thumb. Slightly inconvenient.
The power switch sucks. You can't just grab the camera to check something out in a few seconds … you have to remove the lens cap and stow it somewhere and then twist the lens. The people who think this is a super clever trick must be into inefficiency.
It's bulky. The lens cap, the body, the case. Every item is too big for what it does.