I stopped on the way home the other day to see what the snow looked like in the woods. I had not yet documented our first snow, so I thought I'd grab a few shots from a familiar location. I'll walk through the Beaver Trail as the holidays begin and try to capture the next round of Chickadees.
So when you enter the forest, you are facing the main trail that pierces deeply into the woods. It looks pretty amazing in autumn, but one must admit that it looks a little bleak on a grey day in early winter. Still, there are a lot of fine branches, and if I pull out some more detail with Topaz Adjust 4 I find that there is at least a wee bit of interest in the image.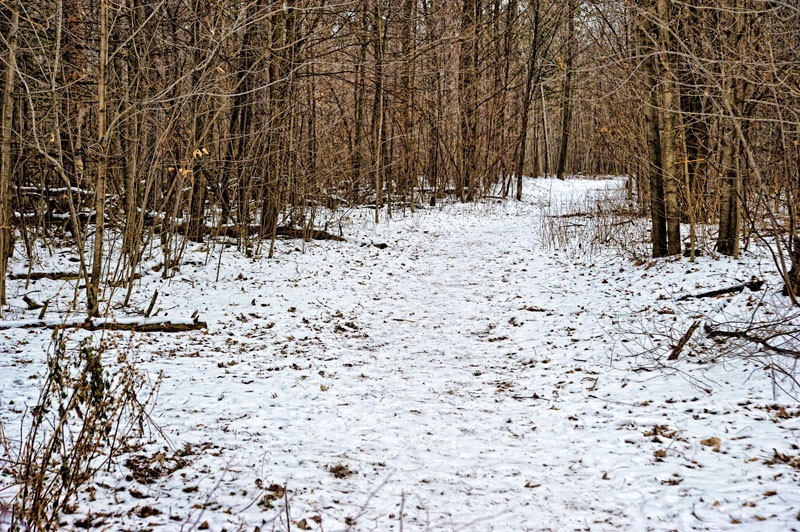 I left a bit too much blur / cyan in the snow in that shot … I removed it in later shots. The contrast should prove instructive … and I might be wrong about removing it, being color deficient in every part of the spectrum :-) …
At the corner of the main trail and the first left-hand branch trail, there is a lovely Birch Tree (I think it's a Birch) which I like to capture now and then. You might recognize this tree from my first F300EXR series in the woods.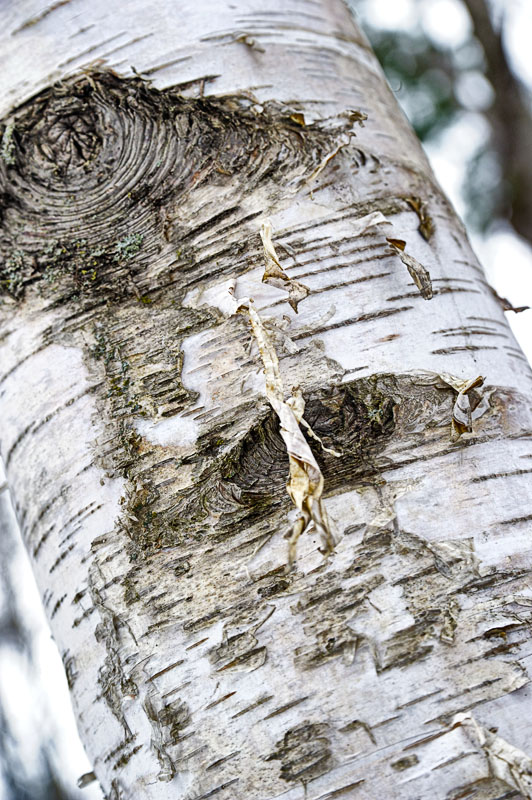 A bit down the branch trail, I notice a twig sticking out of a fairly large tree with two trunks. I shoot just the twig, and the bokeh gets just a bit wonky, so I add some box blur to the whole thing to smooth the bokeh nicely. Then I paint the twig back in with a layer mask. (You are remembering to perform your more dramatic adjustments on a layer I hope …)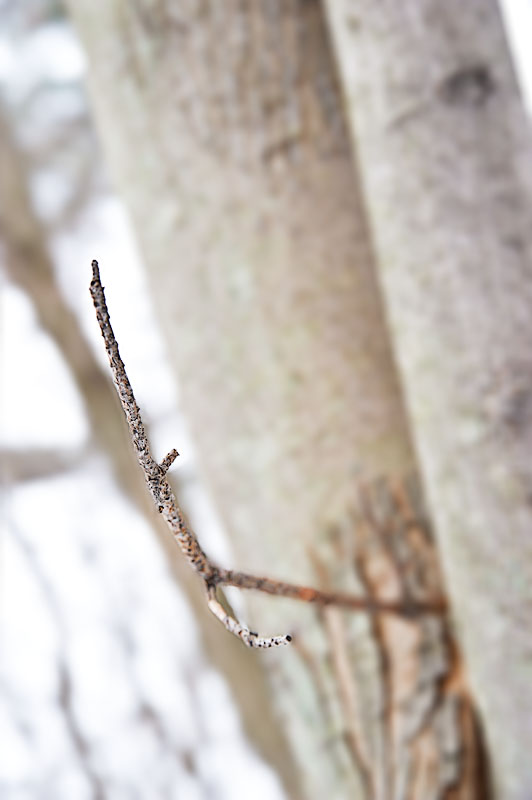 On the other side of the trail, a much larger tree stands with terrific bark and many knots …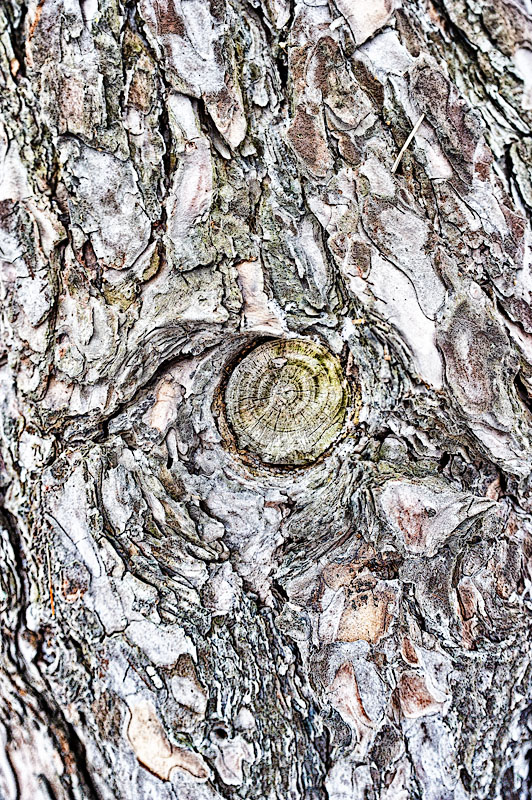 A short walk in and the branch trail is blocked by numerous fallen logs. For some reason, these woods are now littered with cut logs. I suppose I could hazard a guess that the ice storms we get now and then weaken certain trees and they cut them for peoples' safety.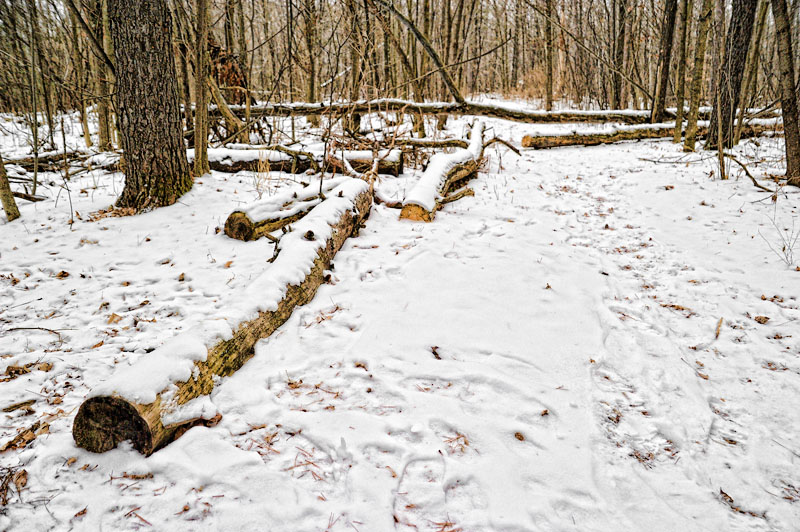 Turning around, I arrive back at the junction of the two trails and spot yet another fallen log …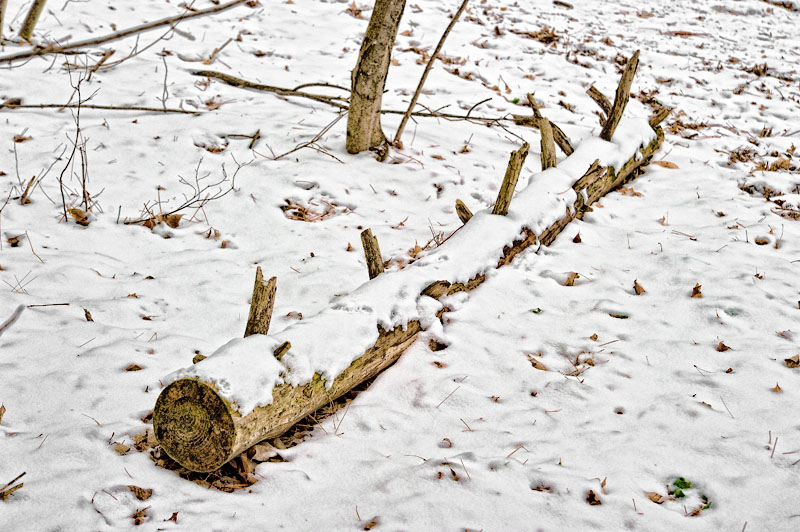 A nice day in the forest, but excruciatingly dull light. Obviously, I avoided shooting the sky like the plague …