Well, it had to happen. We've had snow a few times this year, and we've had rain as well. It's been very mixed, with +8 a week ago and –20 on the weekend. Not much fun. I ended up taking my lovely new horns to my mechanic so he could install them in his warm garage. And do they ever honk :-)
Back to this morning. I dropped Jon at the local bus terminal for his trip downtown and there must have been almost 80 people waiting … the bus that pulled up as we were waiting was a huge articulated affair, but had people standing from front to back … I believe that he got on it anyway, because he did make his 9:30 American Literature exam and did pretty well he feels.
When I got back, I grabbed the F80EXR and shot some images of the front yard.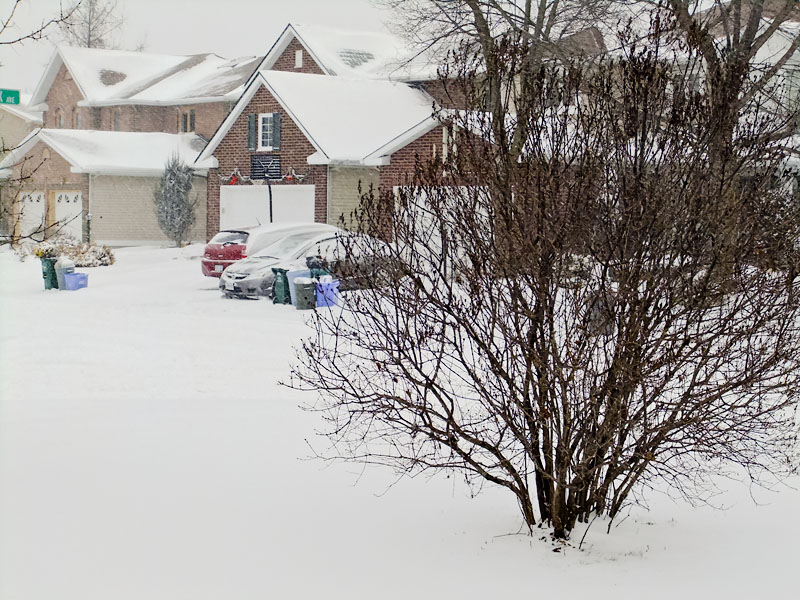 Obviously, it's garbage day …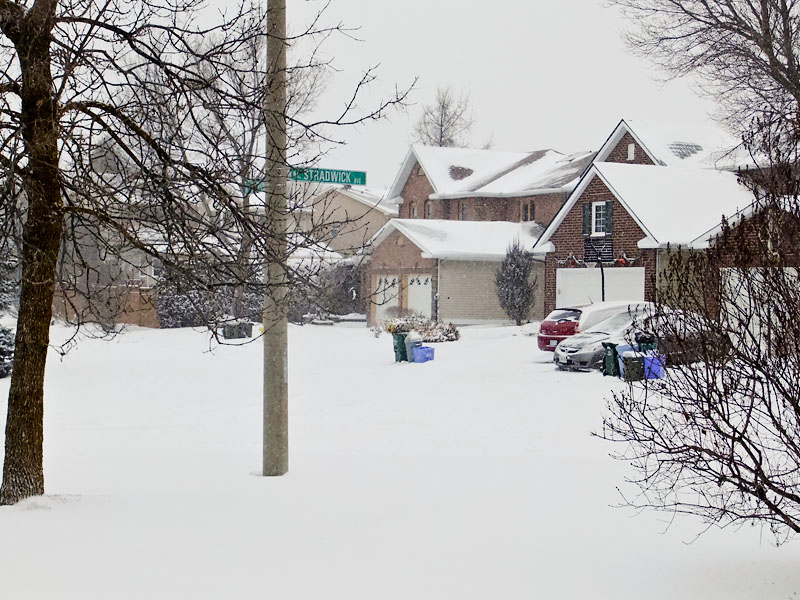 My front porch …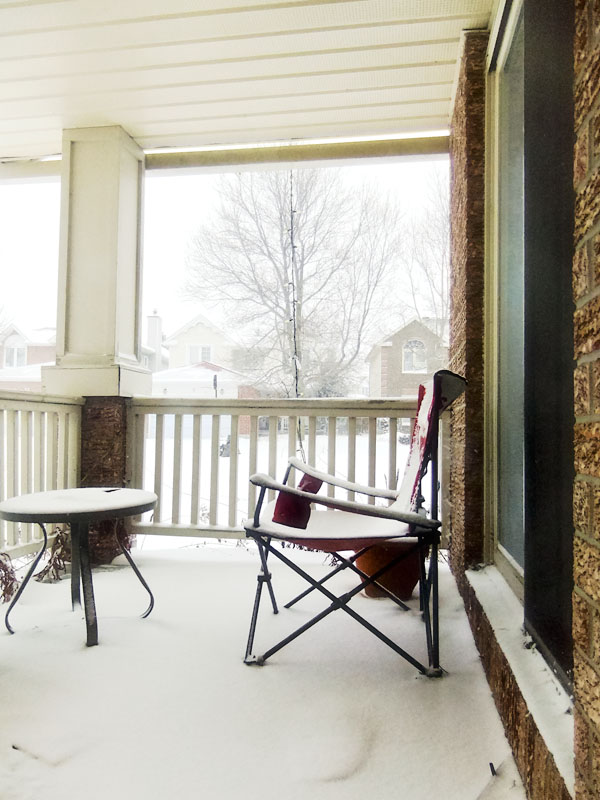 The pool in my back yard …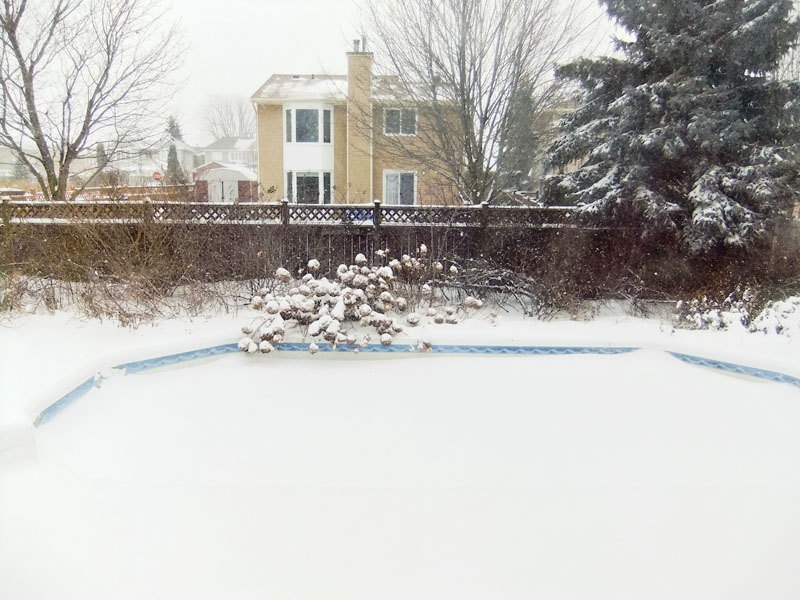 Later on, I had an epiphany and found my F300EXR, which had been missing for a week or so … Here's the back yard as viewed form the upper floor through not-so-clean windows and blowing snow …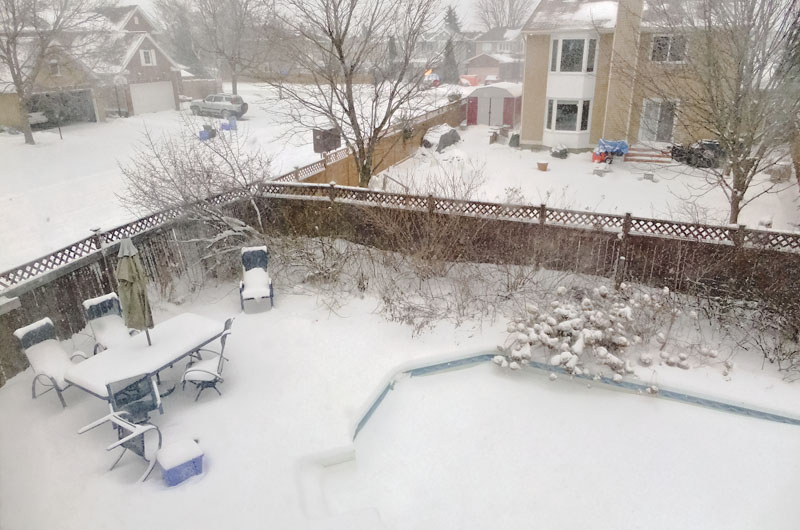 Zoomed in, here's an arriving Bell truck …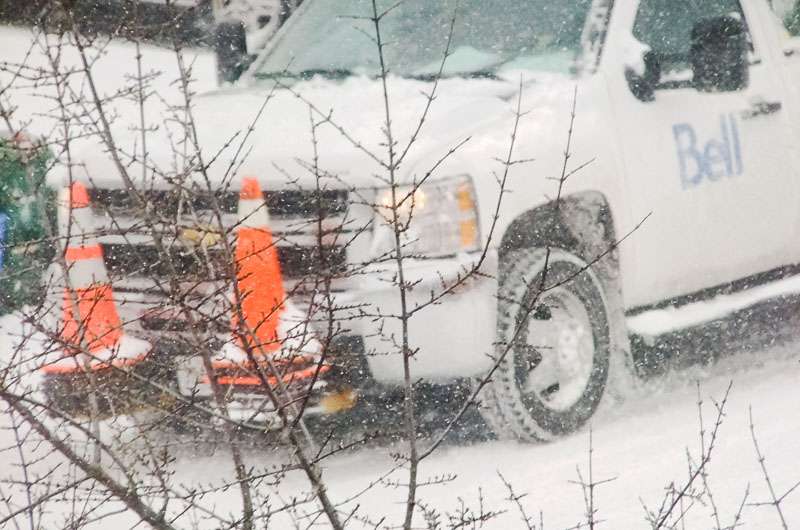 A lonely chair in the back yard … waiting by the pool.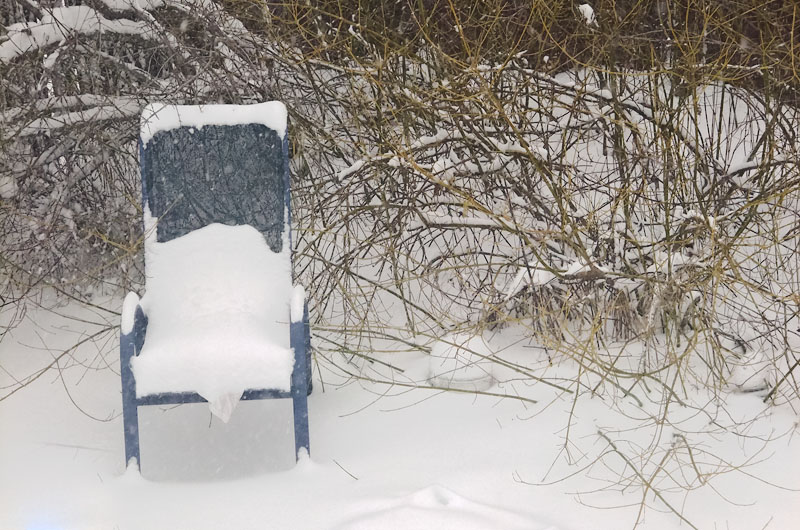 Only a moment later, the Bell truck skedaddles for some reason …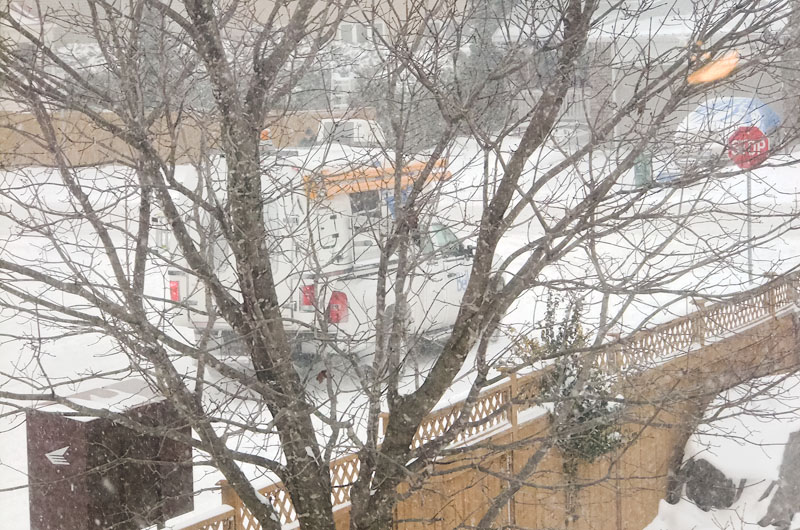 My neighbor's snow blower deployed and ready for action …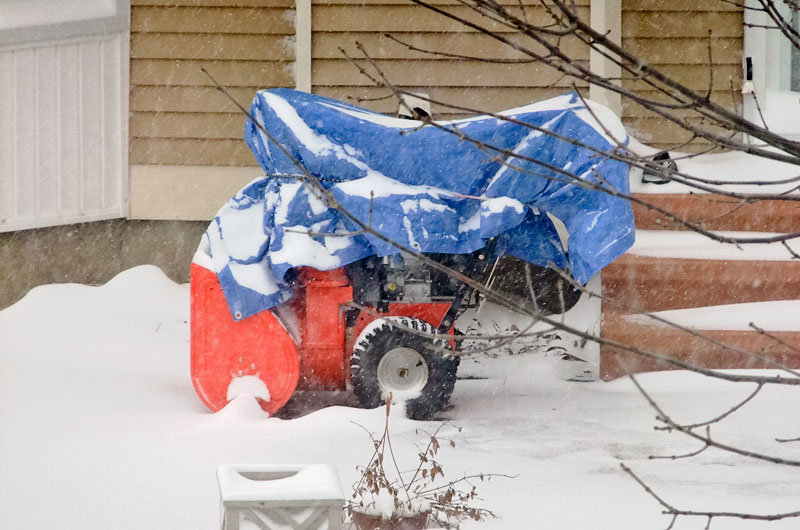 We are supposed to get quite a bit or snow this year … but I hope they are wrong.
The F80EXR is a nice cam in the hand. I shot a Christmas concert with it last weekend (images to come soon) and it did well. But when I finally found the F300EXR again, my hands were pleased to be holding what felt like a much more substantial camera for some reason or other. You can't really go wrong with either of these for general purpose shooting, but the F300 has some reach!