Ok, that title is bullshit. Photomatix is a legitimate HDR program, although it can do a hack tone mapping using a single image. Topaz processes single images only, using its proprietary algorithms for heavy contrast and detail processing that ends up mapping tones as well. Fake HDR if you will …
I have always liked how Topaz Adjust can add a lot of interest to an otherwise dull image. My annual Christmas Tree images have always been pretty dull, spiced up mainly the mound of presents underneath for the boys. But they are adults now, so the mound of presents has been replaced by the ever so spiritual card and cheque …
Anyway, I set up the tripod with D700 and Tamron 28-75 2.8 and shot three images at –1, 0 and +1 EV. The room was very dark, so the +1EV exposure was 12 seconds long at 200 ISO.
This gives me a nice triple of exposures for Photomatix to chew on. I am using a trial version of the Lite version, so I get only so much control and I get some lovely watermarks overlaying the image. So here is the result: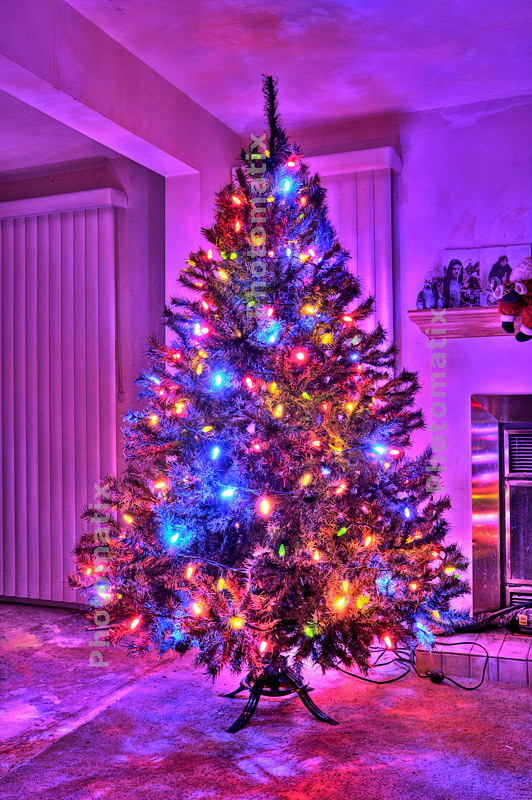 Not too shabby I think. The blue and red lights combine to make a nice overall color cast and the tree lights the room nicely.
Now let's see what Topaz Adjust with a little extra processing can do.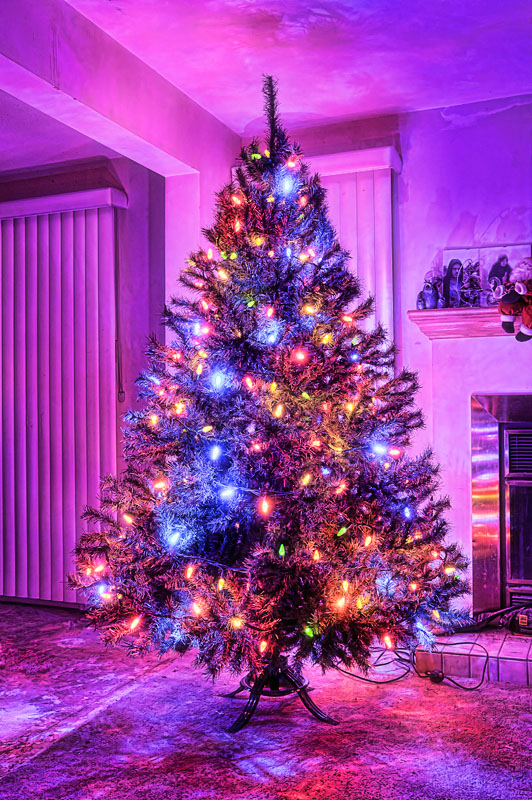 Another pretty nice image. I started from the +1 exposure by the way, and the result is very similar to the Photomatix version. I did accentuate the light to dark transitions with my threshold process, so the tones are more variable. This is something I quite like, and in fact I would probably do that to the Photomatix version were I to buy the software. Not really sure yet …
And who can forget a visit from the Christmas Piranha? I shot this in the virtual dark and had to use Topaz InFocus to fix up the teeth … didn't turn out great, but the Christmas Piranha is rather elusive and I was lucky to catch him swimming by …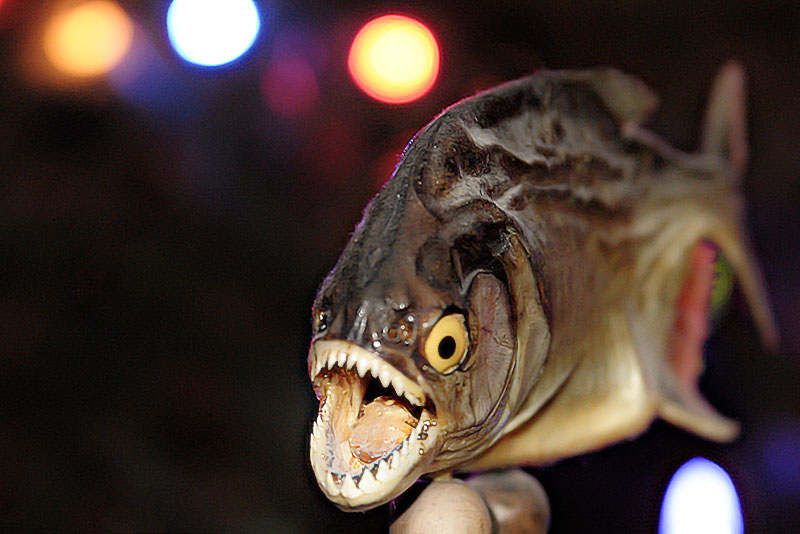 And a Merry Christmas to you all …