I quite enjoy that set of trails. So I wander there now and again when I have a few minutes. I popped by once a couple of weeks ago on a bright sunny day after the storms had passed. The branches were still laden with snow and things looked gorgeous.
I also popped by a few days ago when the fog had rolled in because we had some weird temperature inversion. The air was in the teens (Celsius) and the snow as abundant, leading to sublimation … the snow went from solid to gas without the intermediate liquid step. This put a ton of water vapor into the air at ground level, leading to some beautiful scenes.
So … the sunshine first … here is a video I shot … the first half is shot with the Panasonic GX1 and the Samyang 7.5mm fisheye lens, which works amazingly well for video. The second half is the G5 and the 14-140 lens at wide angle. It is stabilized but of course nothing can stop the shaking of the camera from the walking. Still, I am allowing YouTube to attempt to stabilize the footage and I hope that it is not ruined by the experience :-)
Oops … I appear to have forgotten to process the sunshine images. I'll get back to that later … meanwhile, here are the fog images. I went black and white with most of them as it looked better.

Panasonic G5 & Lumix g vario 14-140 250iso f/5.4 1/80
Sharing the trail with the animals, as always …

Panasonic g5 & lumix g vario 14-140 320iso f/5.7 1/125
I love the colorful leaves against the snow.

Panasonic g5 & lumix g vario 14-140 1250iso f/5.8 1/250
More beautiful scenes …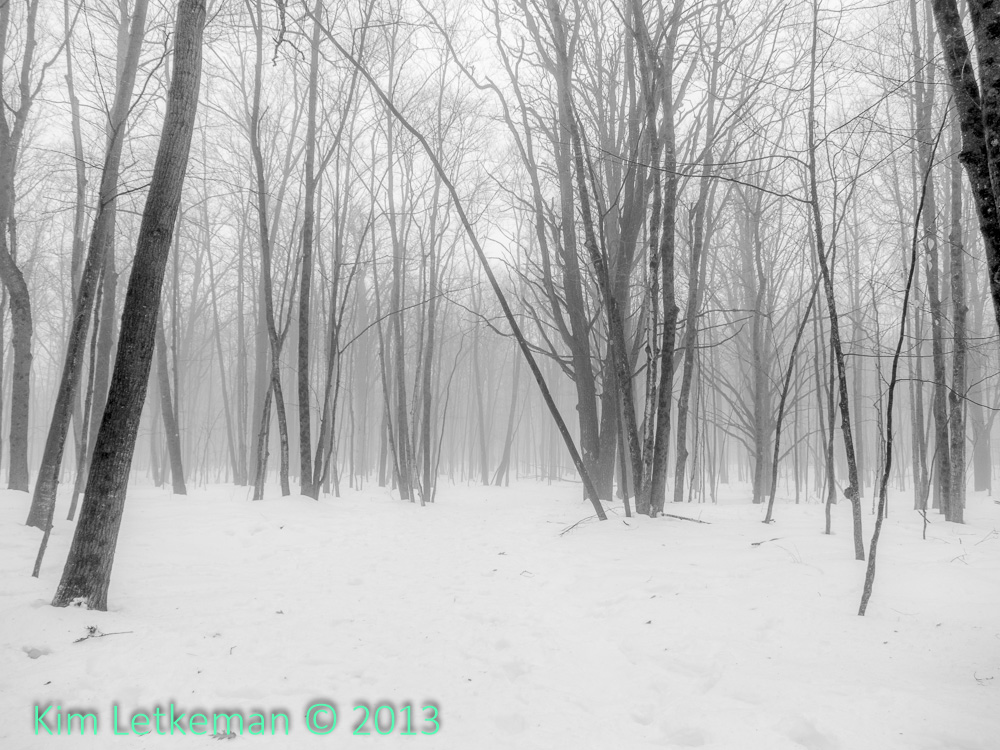 The EXIF is embedded, so I will stop adding it from here on. Just click on the image to get it into a new window and use a browser based EXIF plugin to see the exposures. They are all pretty similar.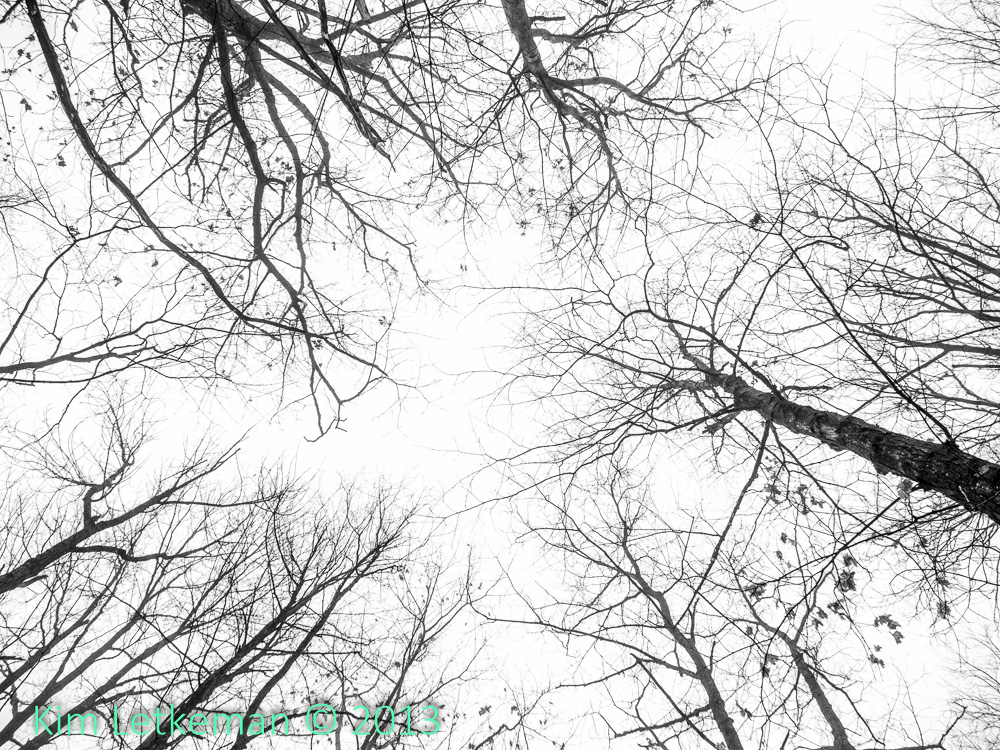 One in color for sh*ts and giggles …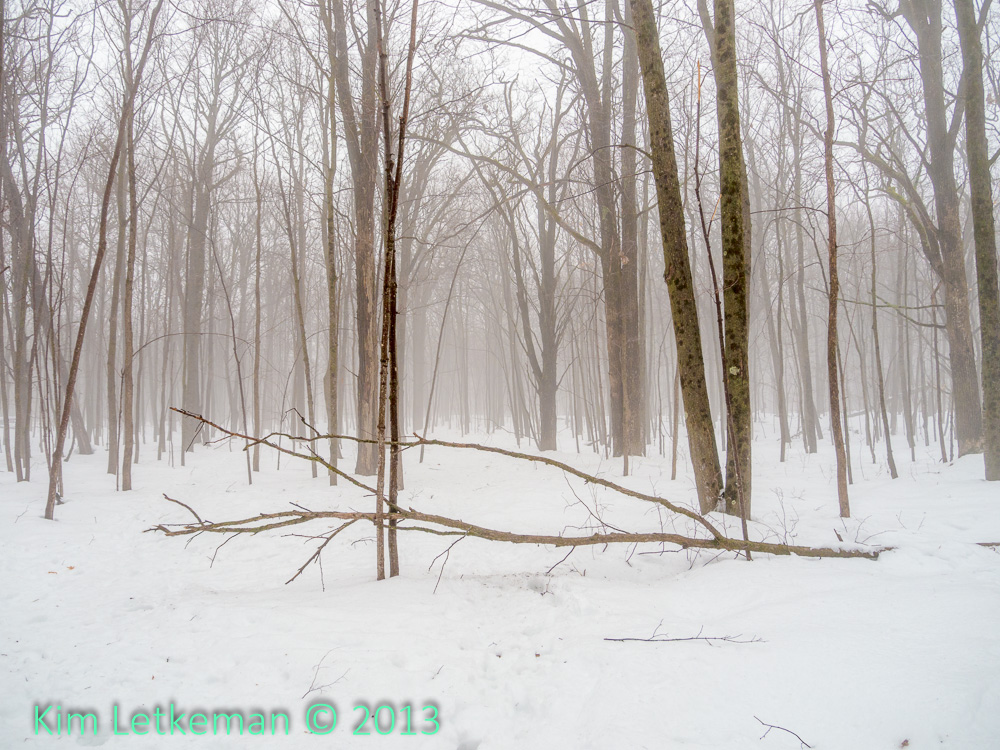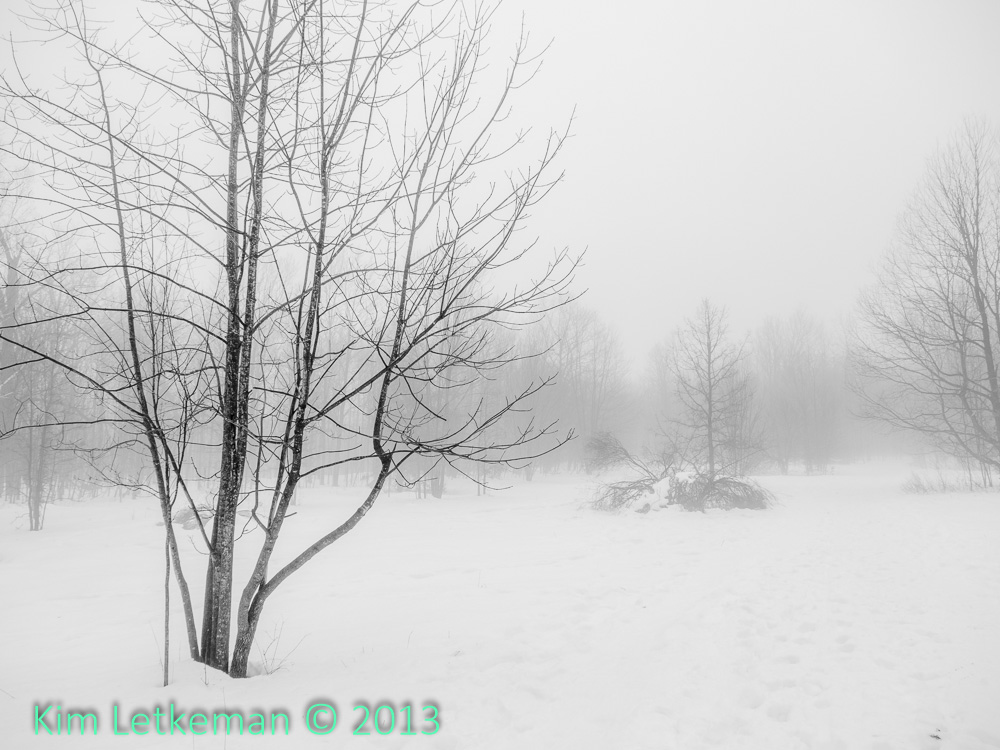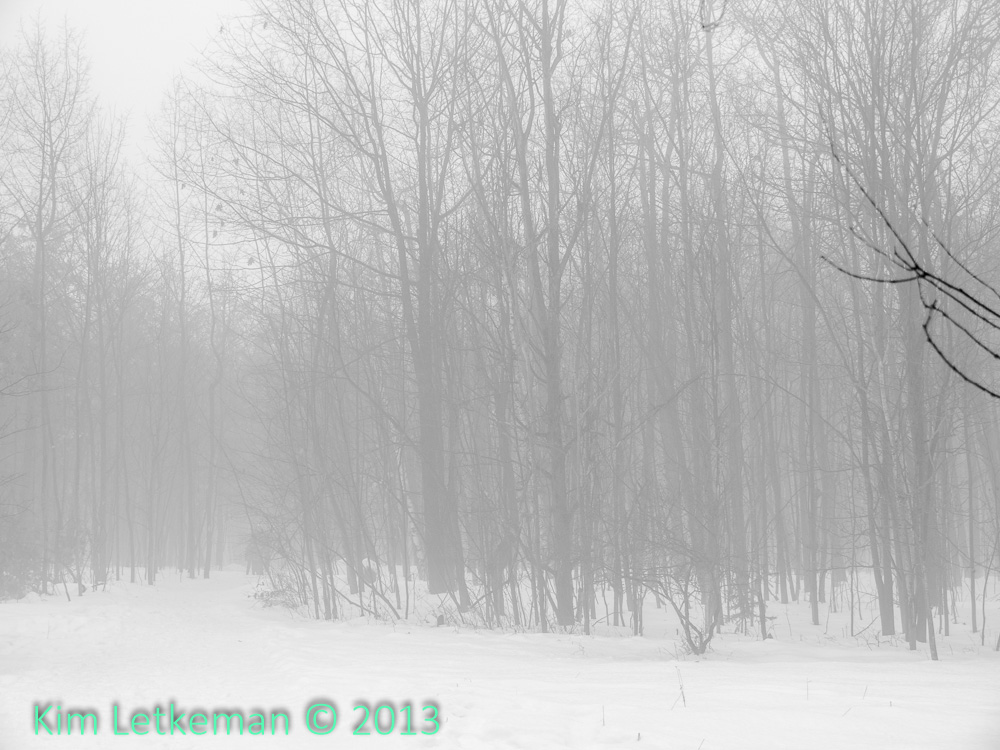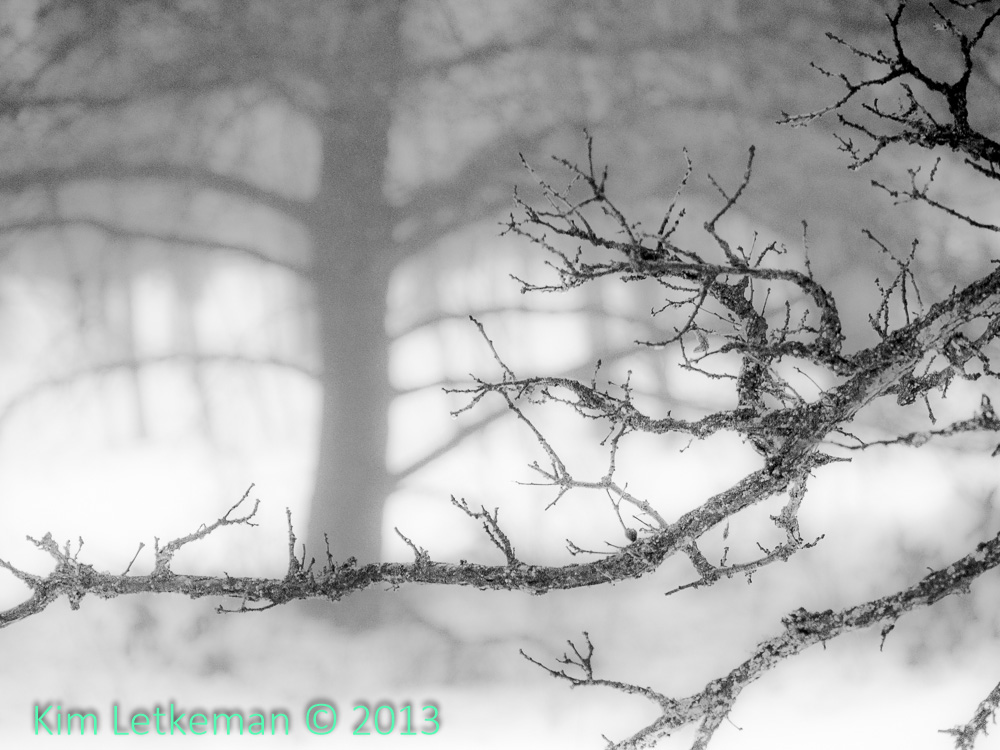 And so on …