It took me a while to process all these images. Partially because there were quite a few and partially because I got distracted by more images … fog, etc. :-)
So these come from a beautiful sunny day – 30 December 2012 – where the snow had fallen for days on end and then the sun came out and showed us this glorious landscape of puffy marshmallow-like coatings on everything.
For example, my back yard looked stunning …

panasonic g5 & LUMIX G VARIO 14-140 @15mm 160iso f/4.1 1/4000
This, of course, led me to wondering how the woods looked around the Wild Bird Center. So I popped out to take a look and freeze my hands and feet into blocks of ice.
Things looked pretty promising as I got out of the car. The sun was low in the west and this creates a lovely warm landscape with the snow still cemented to the branches by periods of freezing rain. I love the look of branches laden with snow and all that contrasted against a gorgeous blue sky.

Panasonic GX1 & Samyang 7.5mm fisheye 160iso f/3.5 1/200
The wild bird center in fact looked like a winter wonderland, definitely the kind of landscape that inspired the song.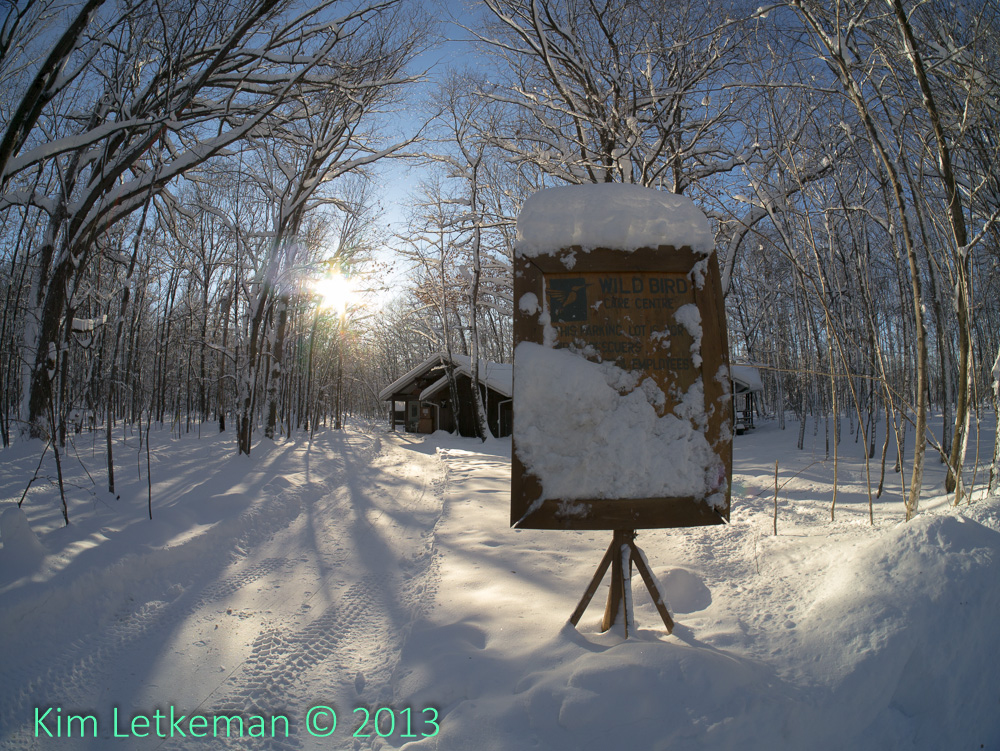 I won't bother recording the exposures on all the fisheye shots. The GX1 was the only camera I shot with it this day and all exposures will be very similar.
The path was quite pristine in places. I can't continue to use the same adjectives over and over, so please just assume that I am saying "just beautiful" every few seconds :-)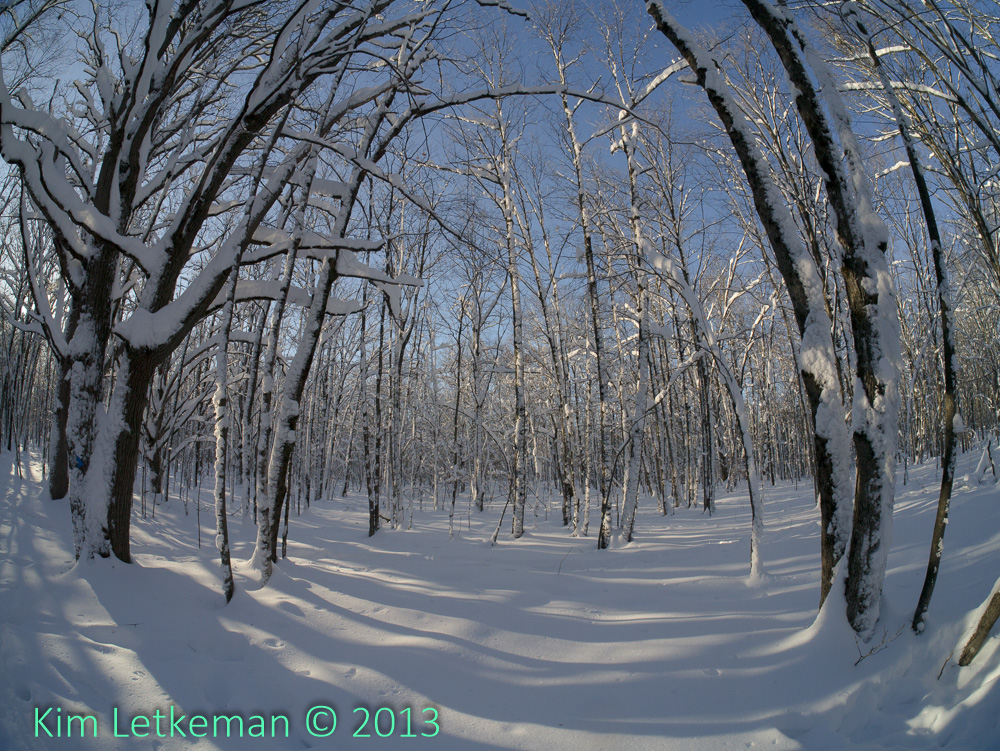 Looking up, the Samyang's 180 degree diagonal really works well to pull in the canopy of the woods.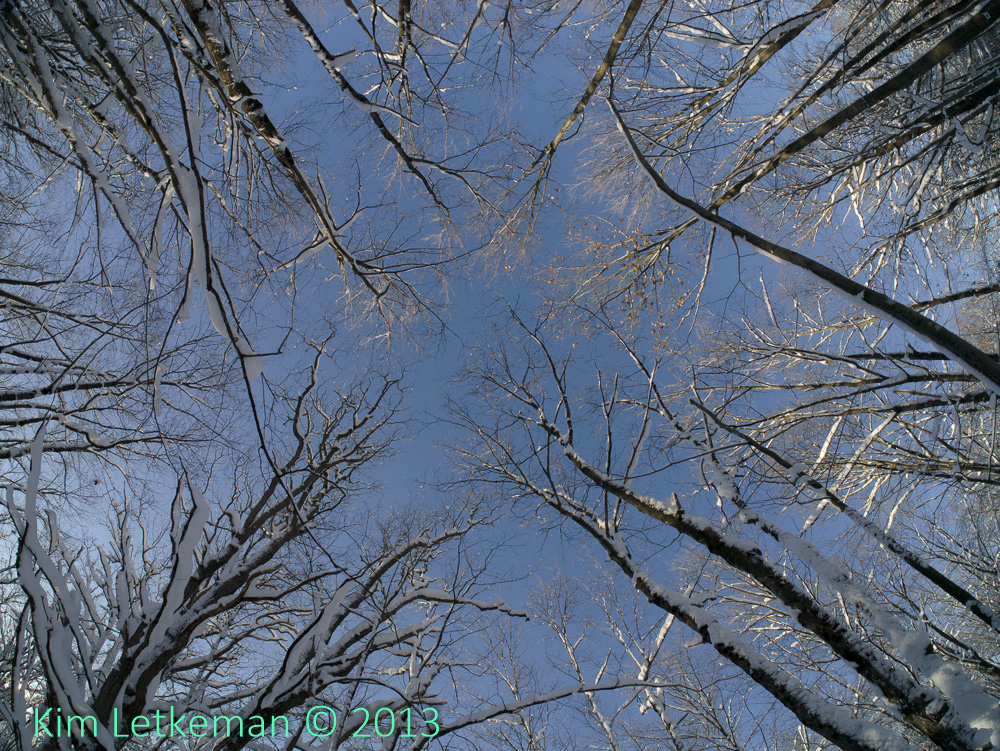 The Samyang even has the ability to create a pretty little star around speculars …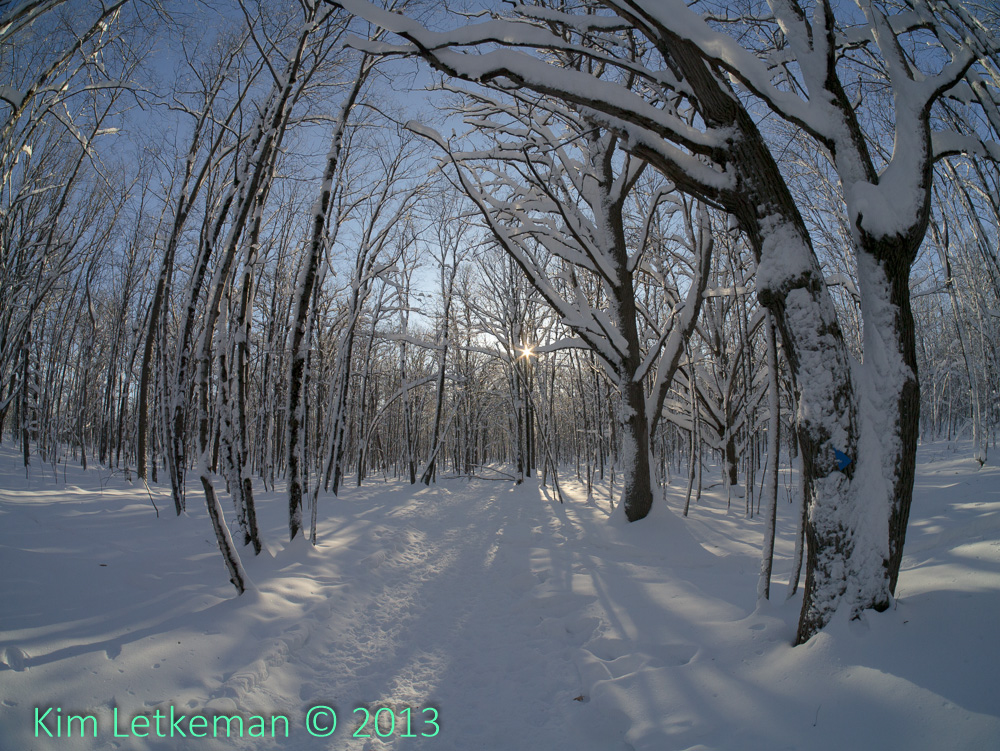 Lots of people walking, snow-shoeing and skiing …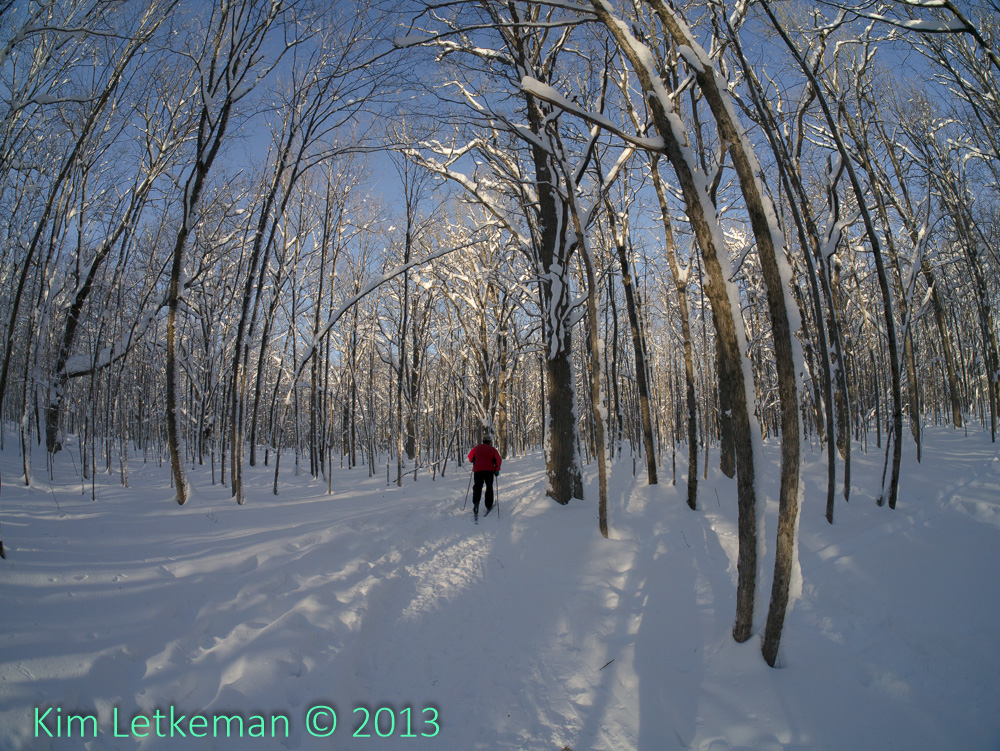 Also near the wild bird center, we have the bird feeders … go figure :-)

Panasonic GH2 & LUMIX G VARIO 100-300 @108mm 160iso f/4.1 1/320

Panasonic GH2 & LUMIX G VARIO 100-300 @300mm 400iso f/5.6 1/500

Panasonic GH2 & LUMIX G VARIO 100-300 @171mm 160iso f/4.7 1/3200
The bull rushed are hanging on, as they always do.

Panasonic GH2 & LUMIX G VARIO 100-300 @300mm 200iso f/5.6 1/500
Down by the beaver pond where their lodge is located, there is a feeder stream that never stops running.

Panasonic GH2 & LUMIX G VARIO 100-300 @100mm 160iso f/4 1/400
I've already posted some of these images in various locations, but as I was leaving the beaver lodge area, I encountered a woman and her son feeding the birds. They were happy to light on his hand for a seed. This went on for some time and I even got to see the Nuthatch from last summer several times. I won't bother with the exif data, these shots are all GH2 and 100-300 …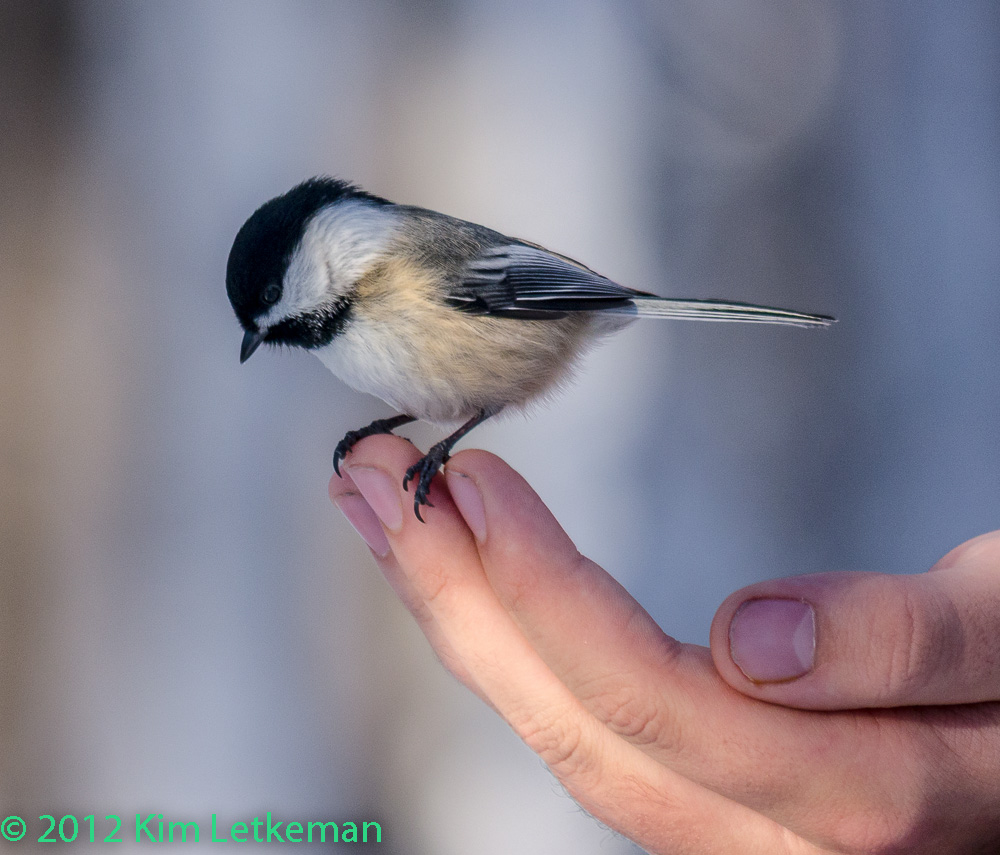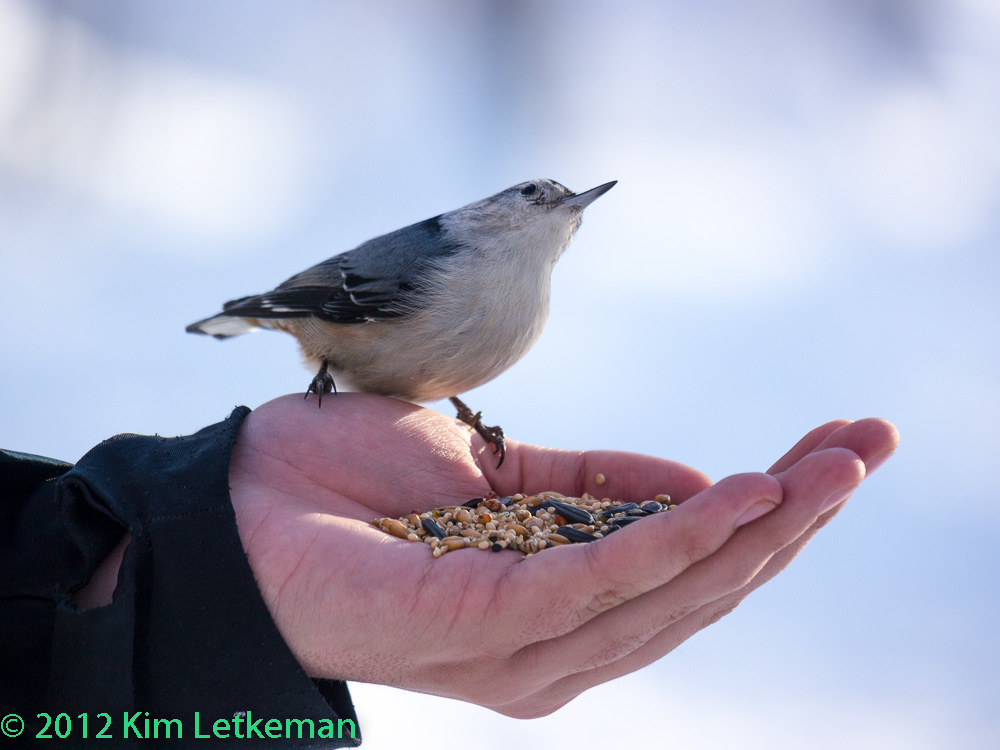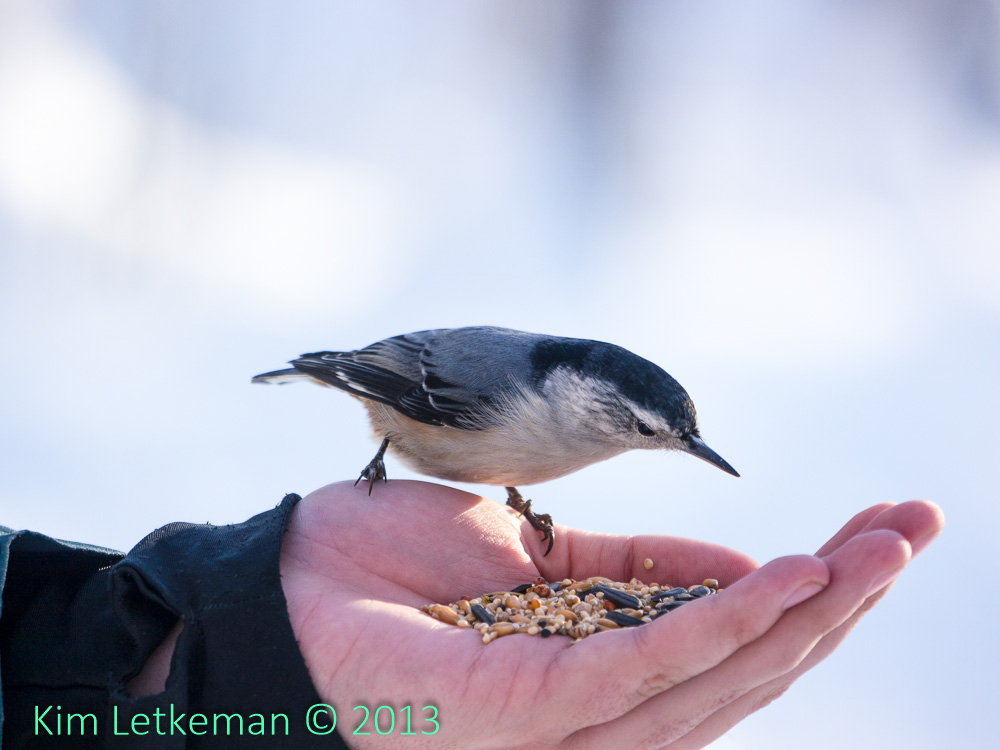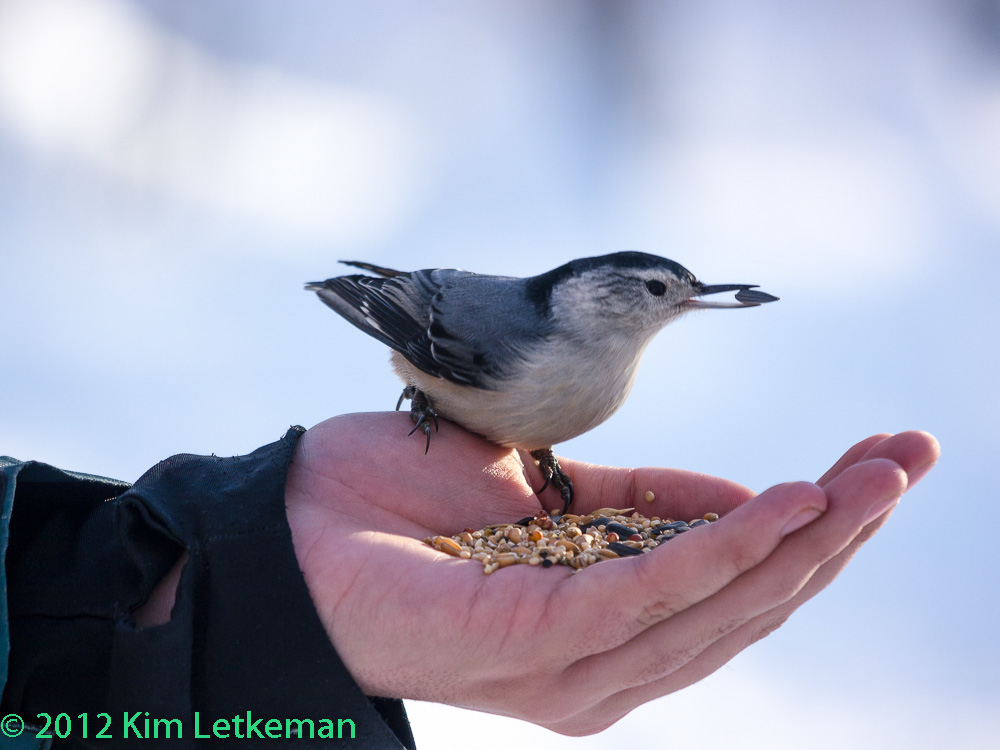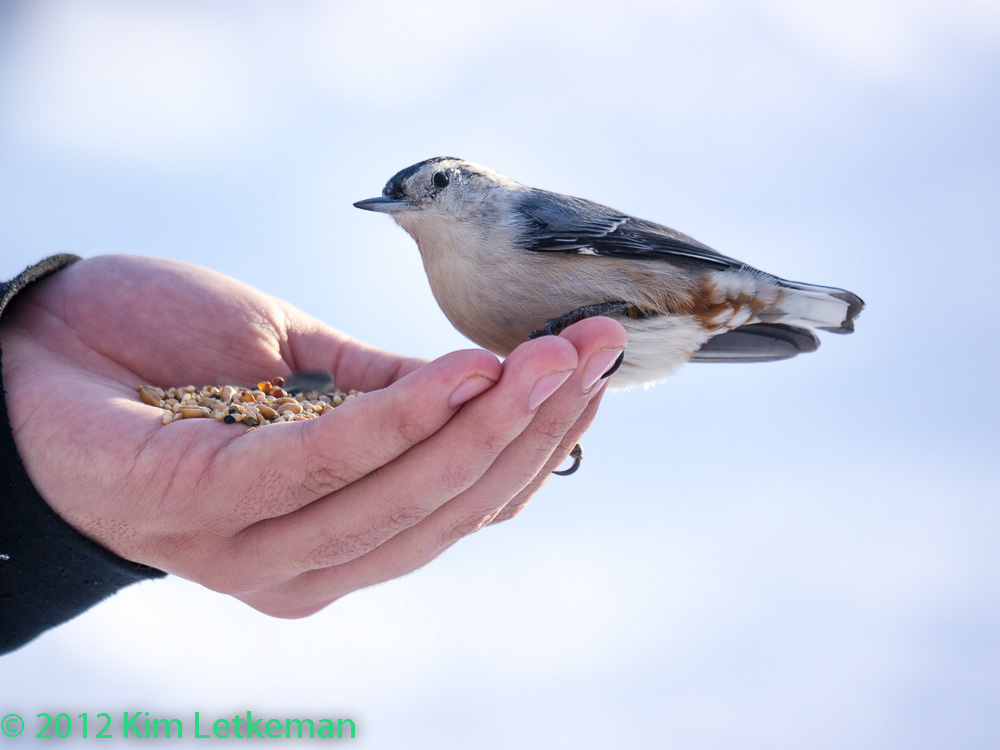 These shots are a bit mixed up, as I have had a lot of trouble getting the clocks aligned in the cameras. I really need to get that under control, as I end up moving back and forth in time. Here we are again back at the beginning of the walk, where I shoot the G5 and the 14-140 … showing the incredible icicles that have built up on the wild bird center main building.
Note: See http://kimletkeman.blogspot.ca/2014/08/align-capture-times-across-multiple.html for a solution to the clock alignment problem.

panasonic g5 & LUMIX G VARIO 14-140 @41mm 250iso f/5.3 1/80
The 14-140 is not nearly as wide as the Samyang fisheye, but the lens handles the sun very well. And it is very sharp edge to edge … no complaints when you consider that it is a 10x all in one.

panasonic g5 & LUMIX G VARIO 14-140 @14mm 160iso f/4 1/1000
The sun back lights tufts of snow, creating a very nice edge to some of the trees.
And every once in a while you face the direction where all the snow is stuck to the trees. This creates an amazing scene …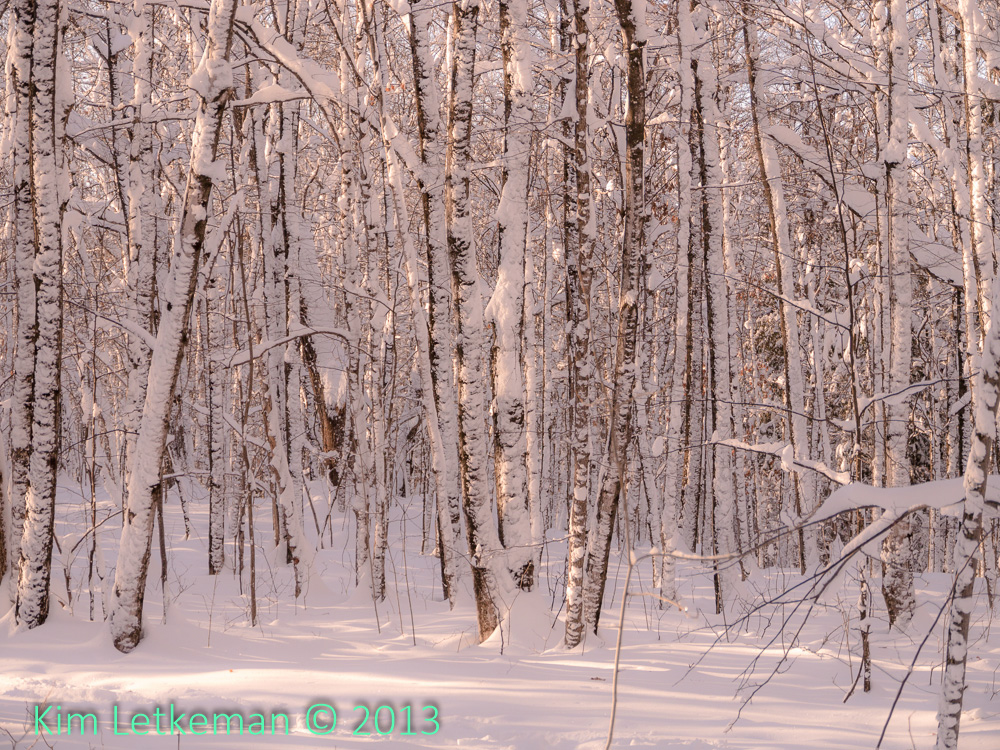 Up near the beaver lodge again, we wee the wonderland look of the snow on every branch or bush.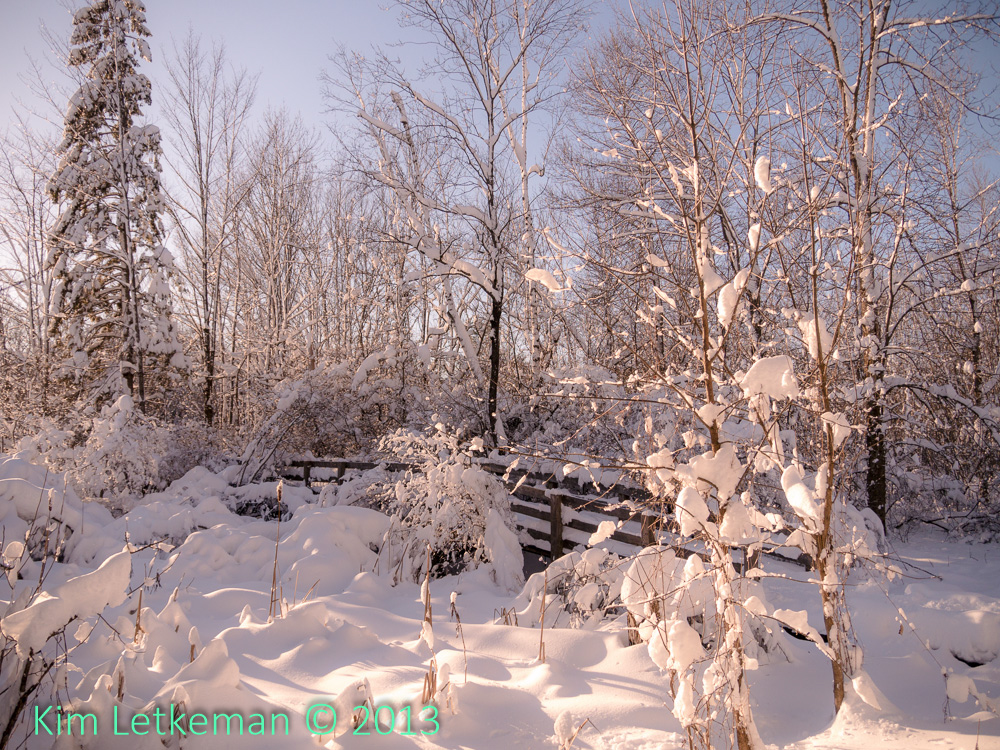 This path continues on, eventually joining the Kingston trail, hundreds of kilometers of walking and skiing.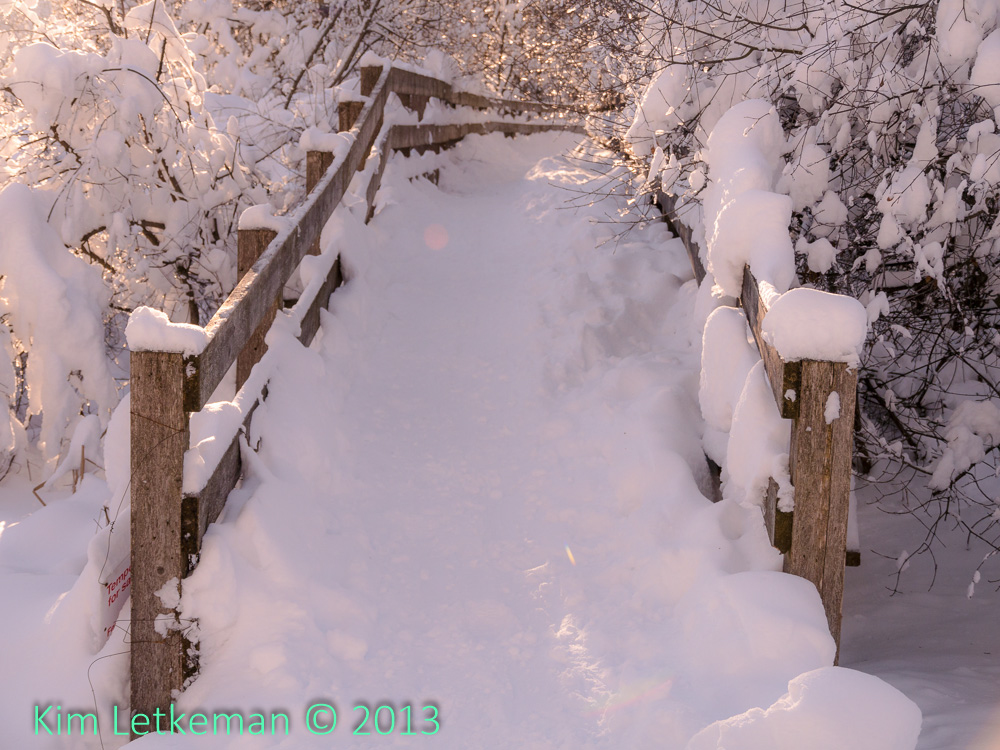 The meadow on the way back is looking gorgeous as the sun continues to dip lower and lower.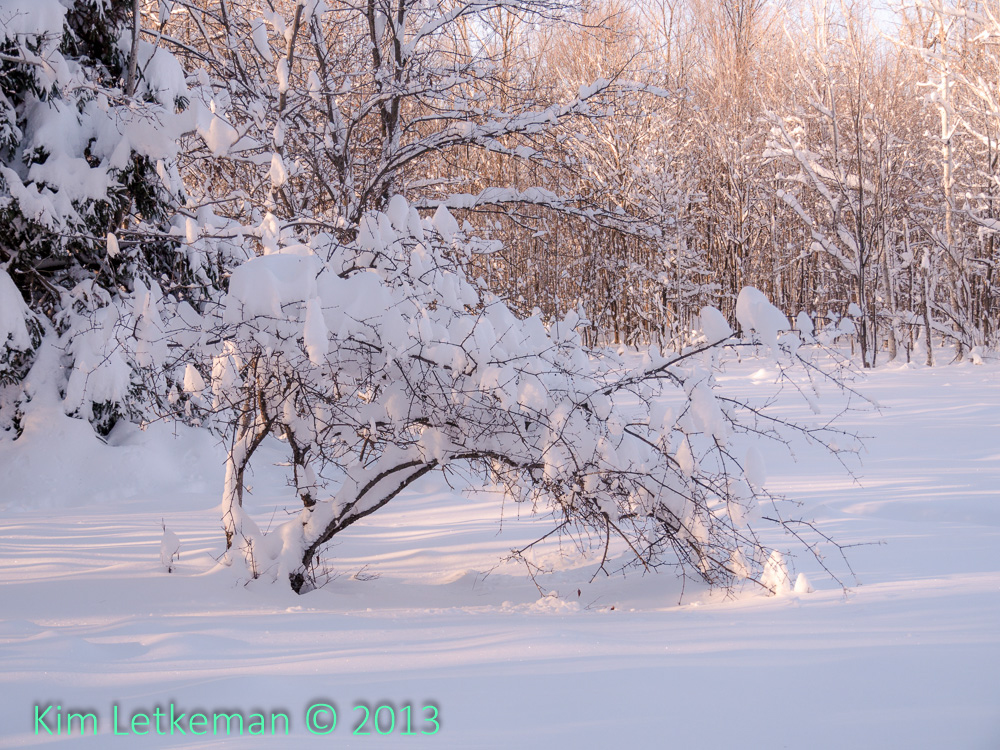 Some of the bushes simply could not handle the heavy snow and freezing rain we had over the previous weeks … this one will be happy when the melt finally arrives …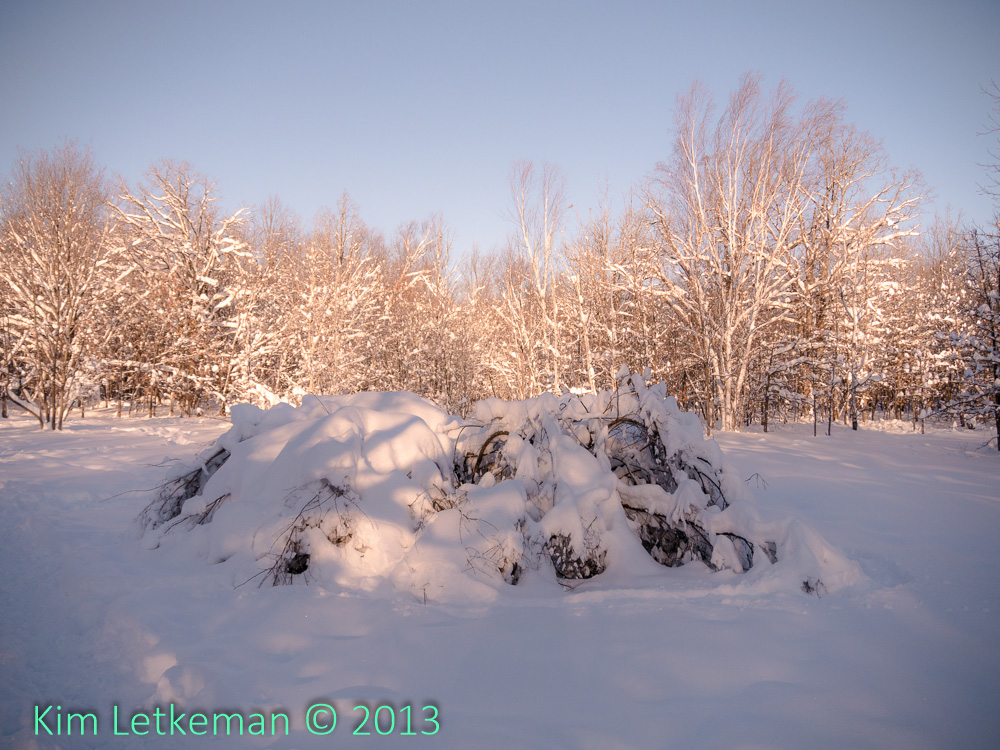 And on the way home …
Snow picked up almost right after this day. Here we are two weeks after the images shot here and we've had a heavy melt and then wicked squalls and a flash freeze. *sigh*