Last week, I popped into my neighbour's yard at lunch one day. His yard has an incredible number of flowering bushes in full bloom right now, and thus a bazillion bees.
I took only the S1 because I wanted to get more bee shots … I love shooting these busy little insects because you get some incredible poses and they have such wonderful furry details and smooth eyes. When you are really lucky you can get a hint of the compound eye.
A note: These are heavy crops. Some are so extreme that the bee is actually being shown at greater magnification that 1:1 … so when you judge these, judge the subjects' clarity and detail more than the grain and other artifacts from the extreme processing.
I basically wanted to see how far I could push the sensor and lens without any extra help (i.e. no attachments.)
This flower looks a little like the love child of bee balm and a flesh eating plant … the bees disappear inside those openings in the petals on each side to get at the pollen. In this shot, the bee was too far inside to be seen, but the ant was perfectly posed.
This is only a slight crop … the S1 really can get that close.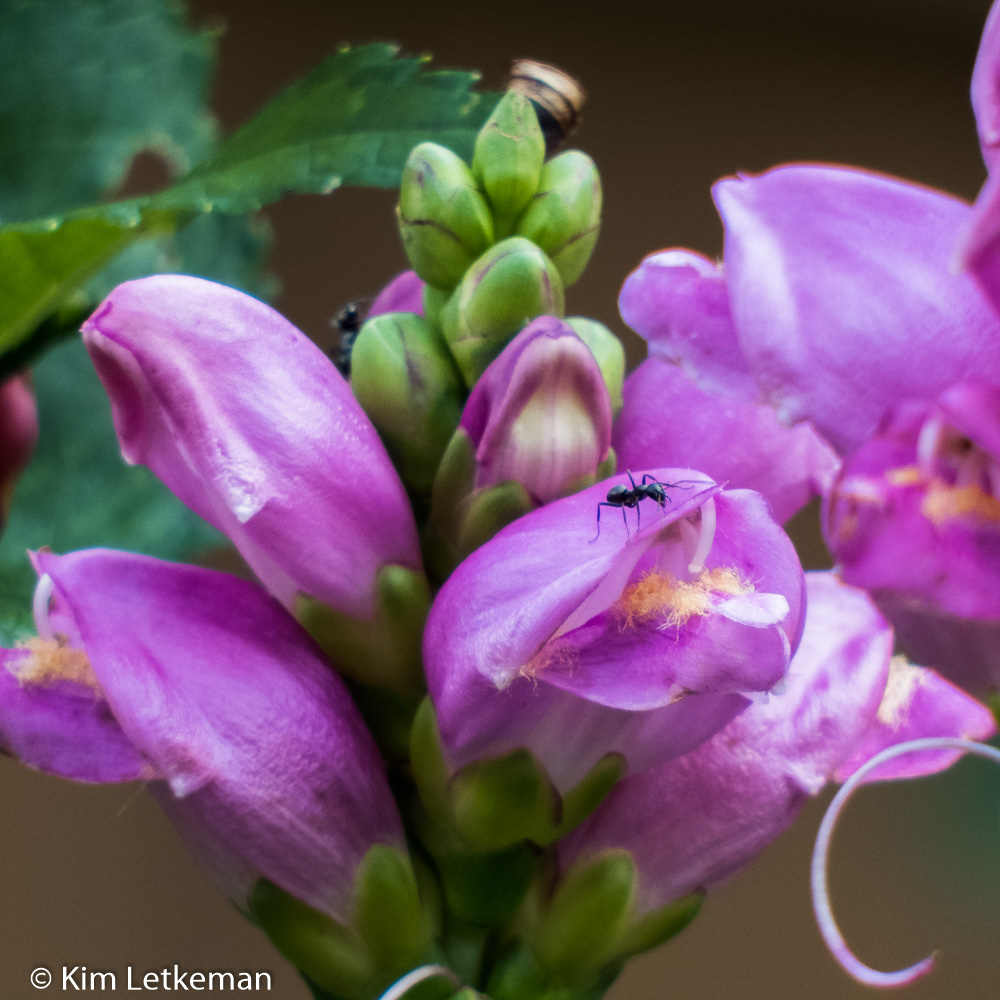 Bonus points if you noticed the out of focus ant's head in the background … that's one bloody big ant, with apologies to Crocodile Dundee :-)
At some point, a bee came out of one of these flowers and hung there, writhing to get loose. I presume that the long tongue got wrapped around these bushy stamens and would not come free for a while. Made for a cool image though …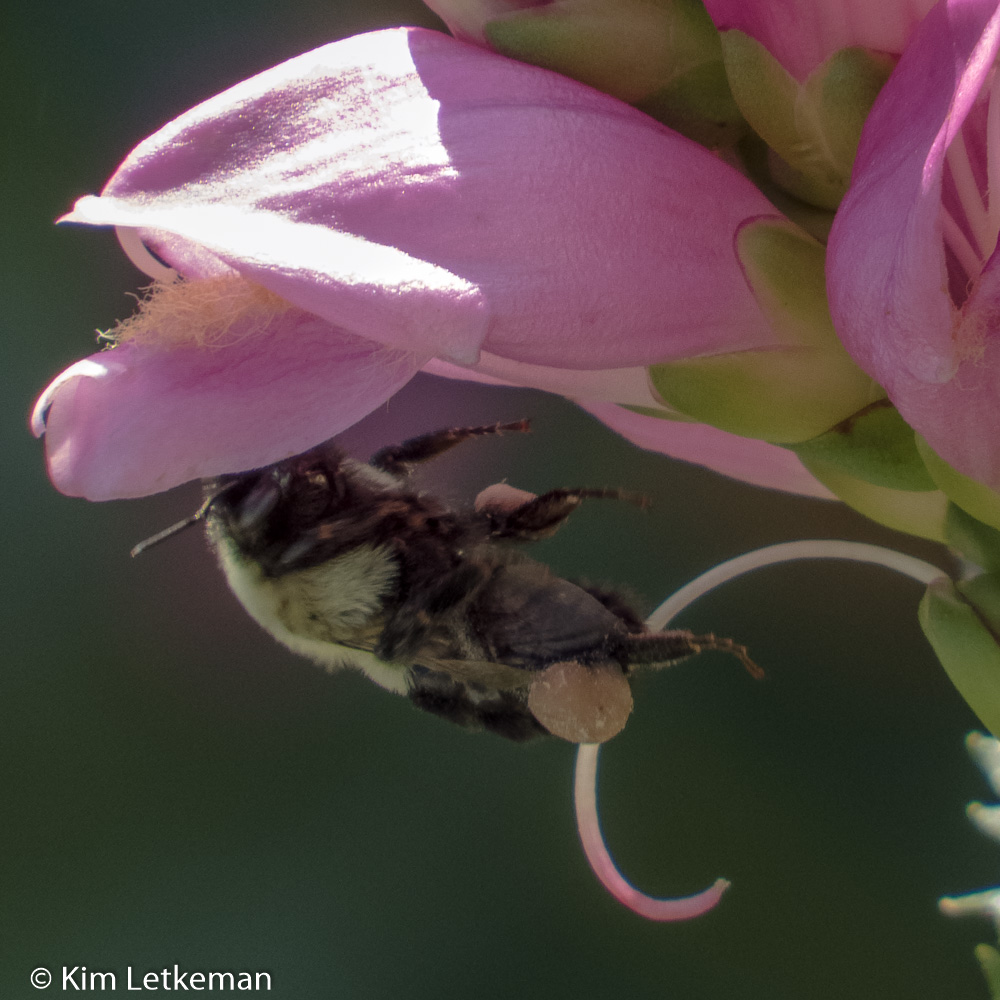 Note the massive haul of pollen on the back of its leg … this is the star of the hive, I am sure …
Now I move on to shooting the bees on daisy centers … they love to eat the centers and so I get great images sometimes. I do try to get them face on, because that's the most interesting view by far …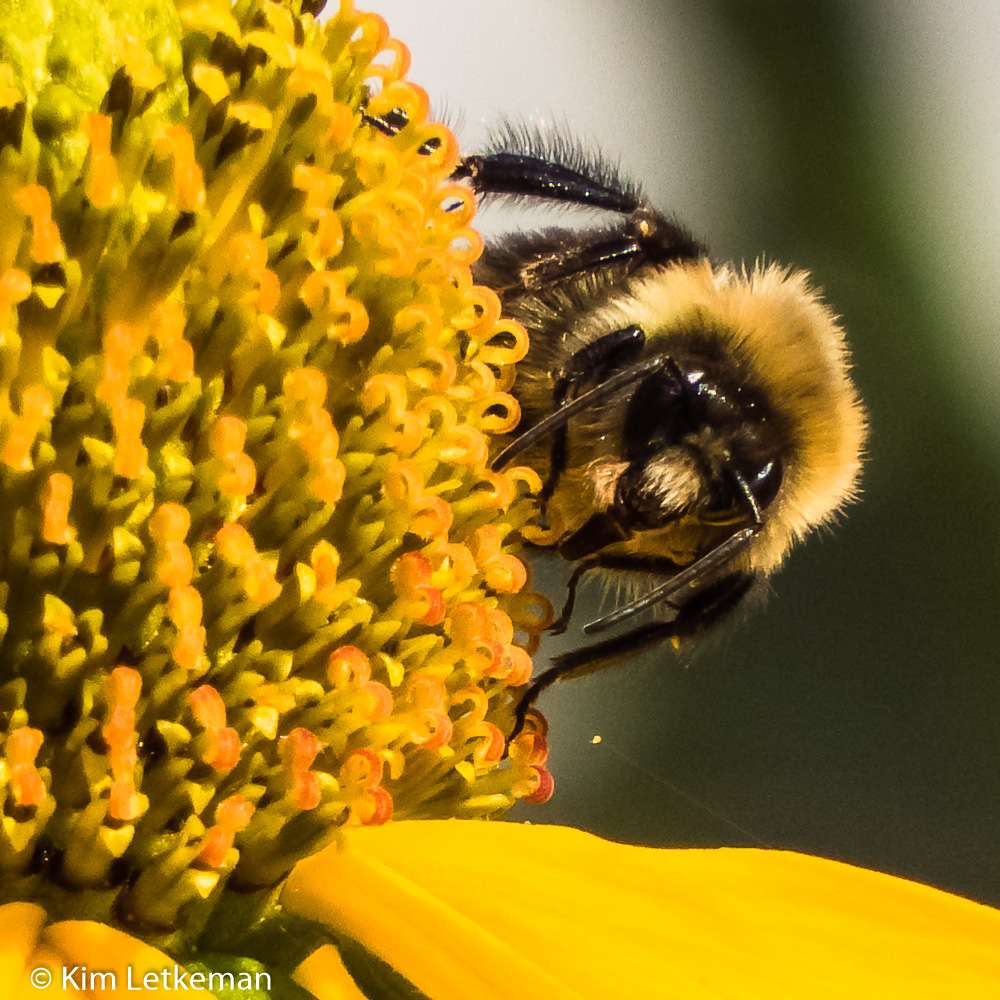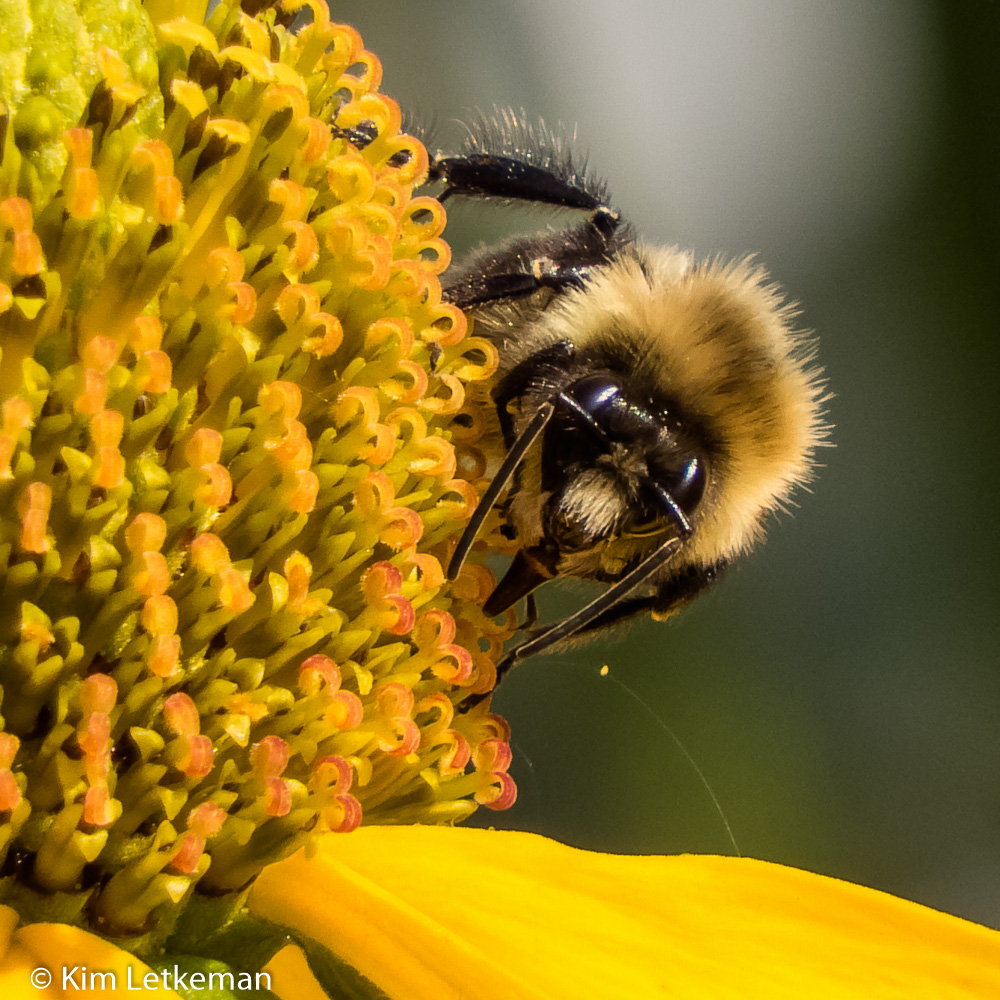 More subtle lighting on the next one …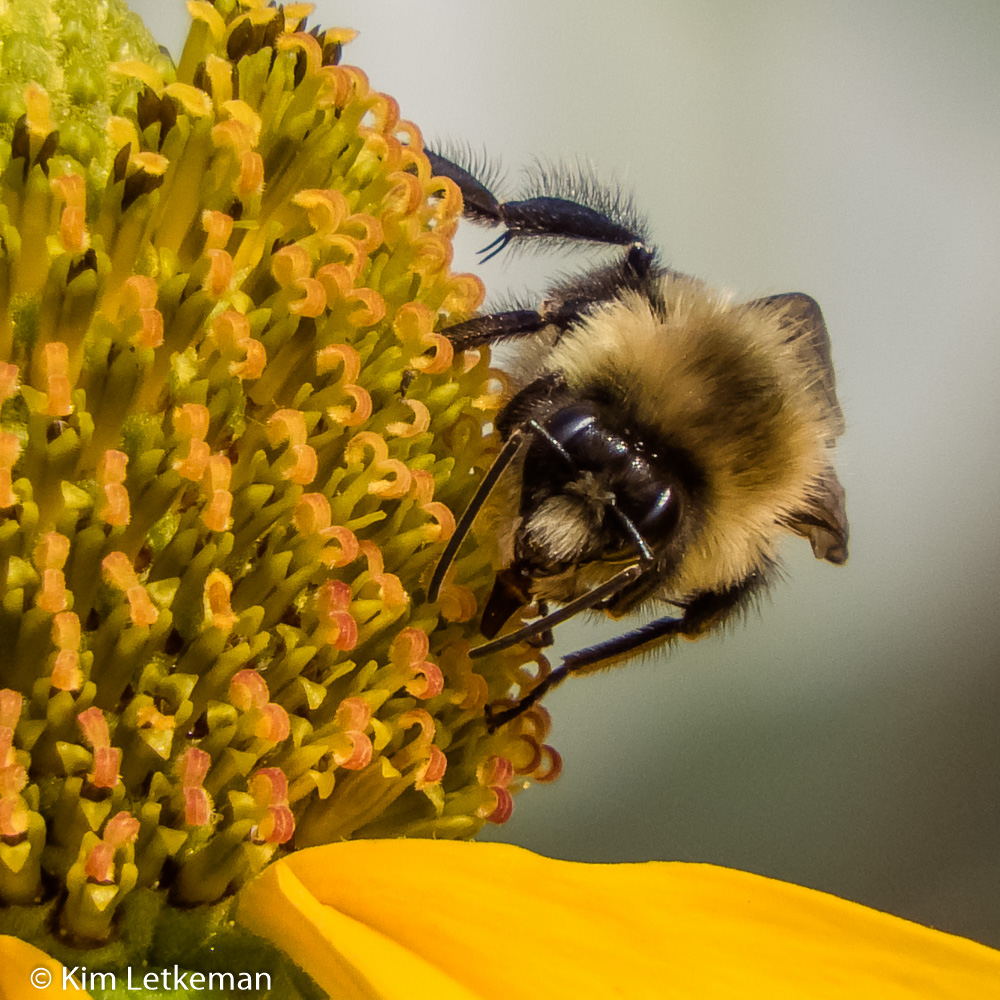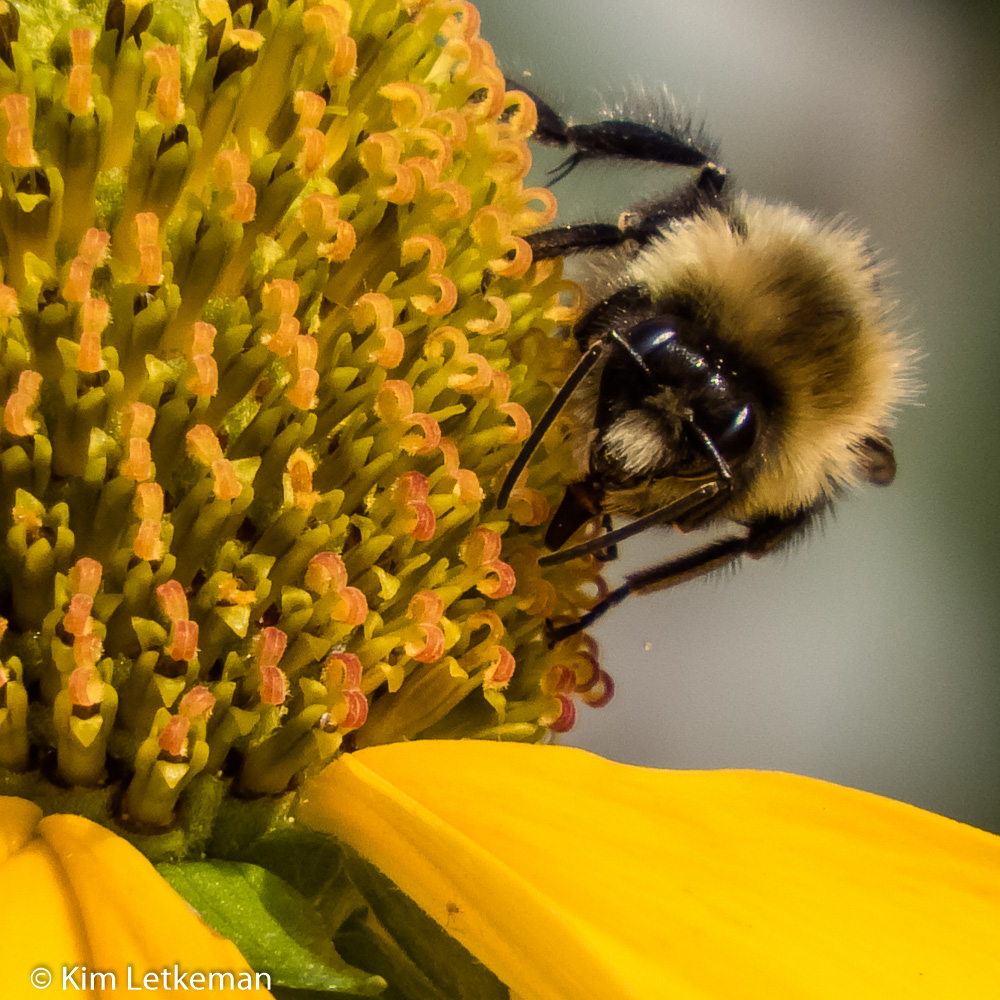 And to allow you to judge the size of the daisy centers …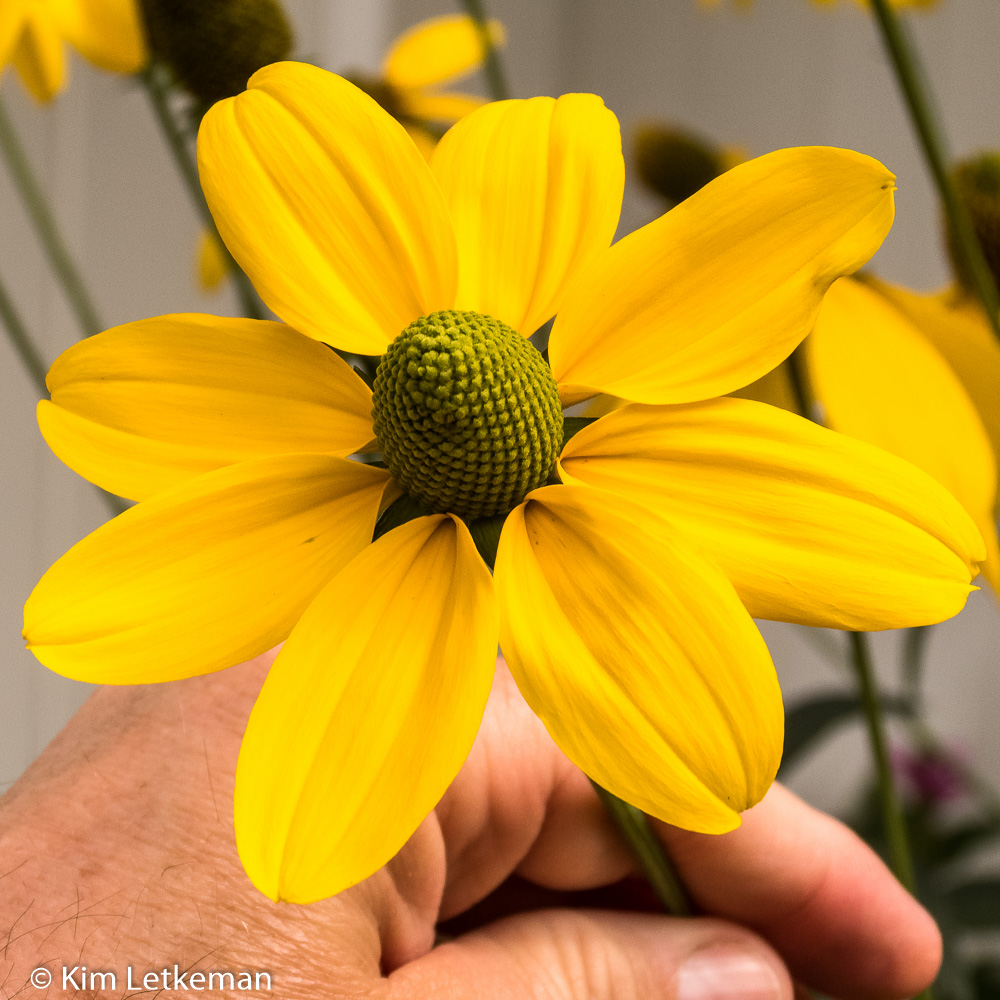 Note the clarity and dimensionality of the center and petals … this camera really has the chops.
Another couple of moderate crops to show the detail and clarity again …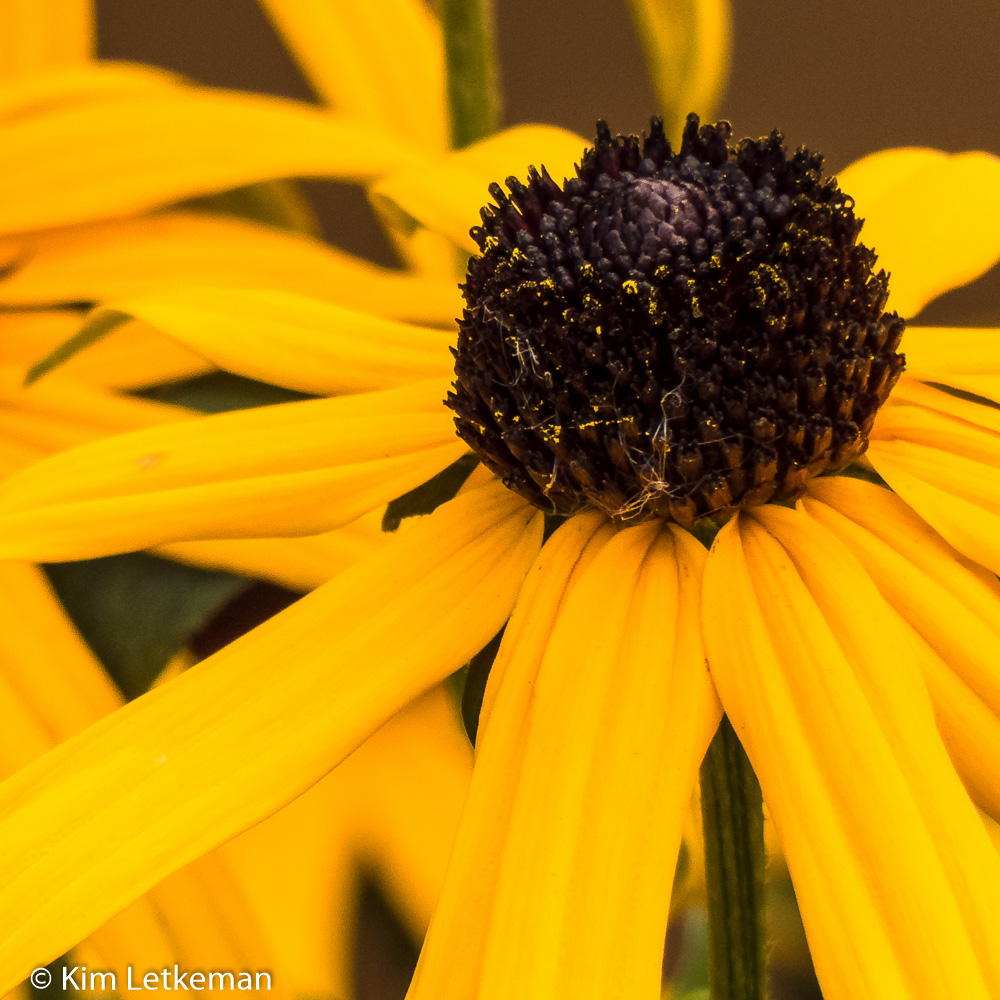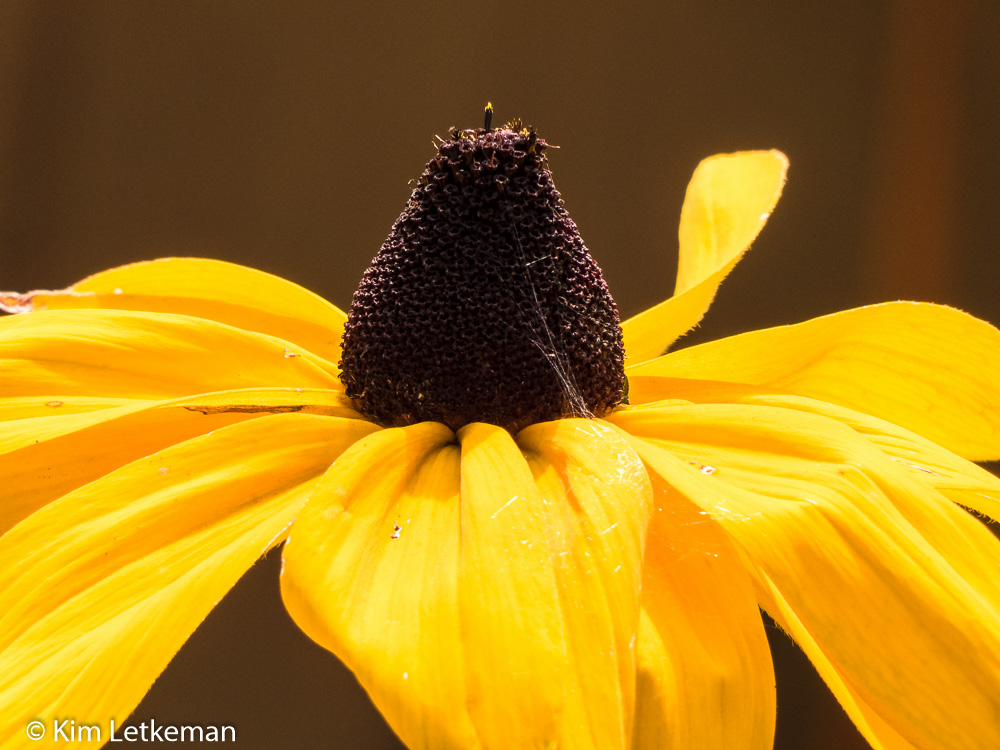 The tonality of this image was so good that it tempted me to crop in the extreme. Even though that introduced artifacts, I love this image. It reminds me of the series I shot with the J1 and 70-300VR, which was at EFL 880.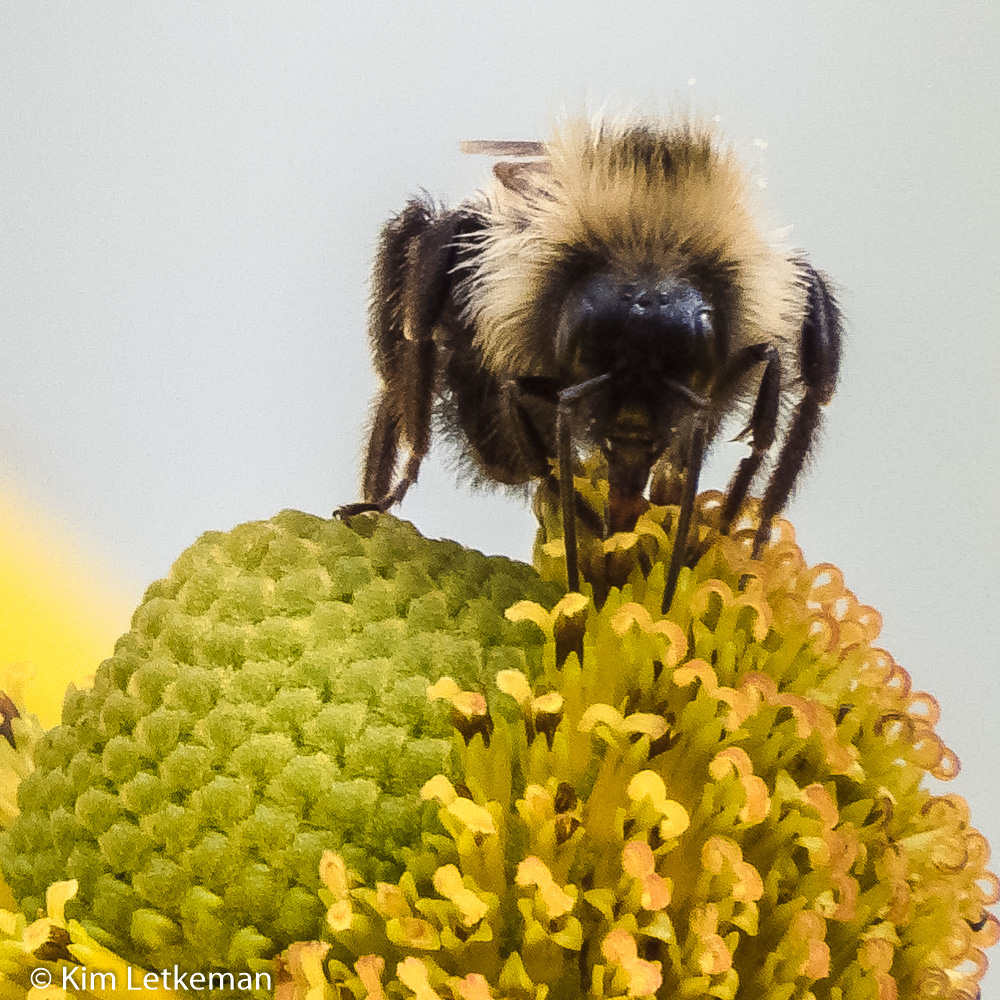 The eyes have it …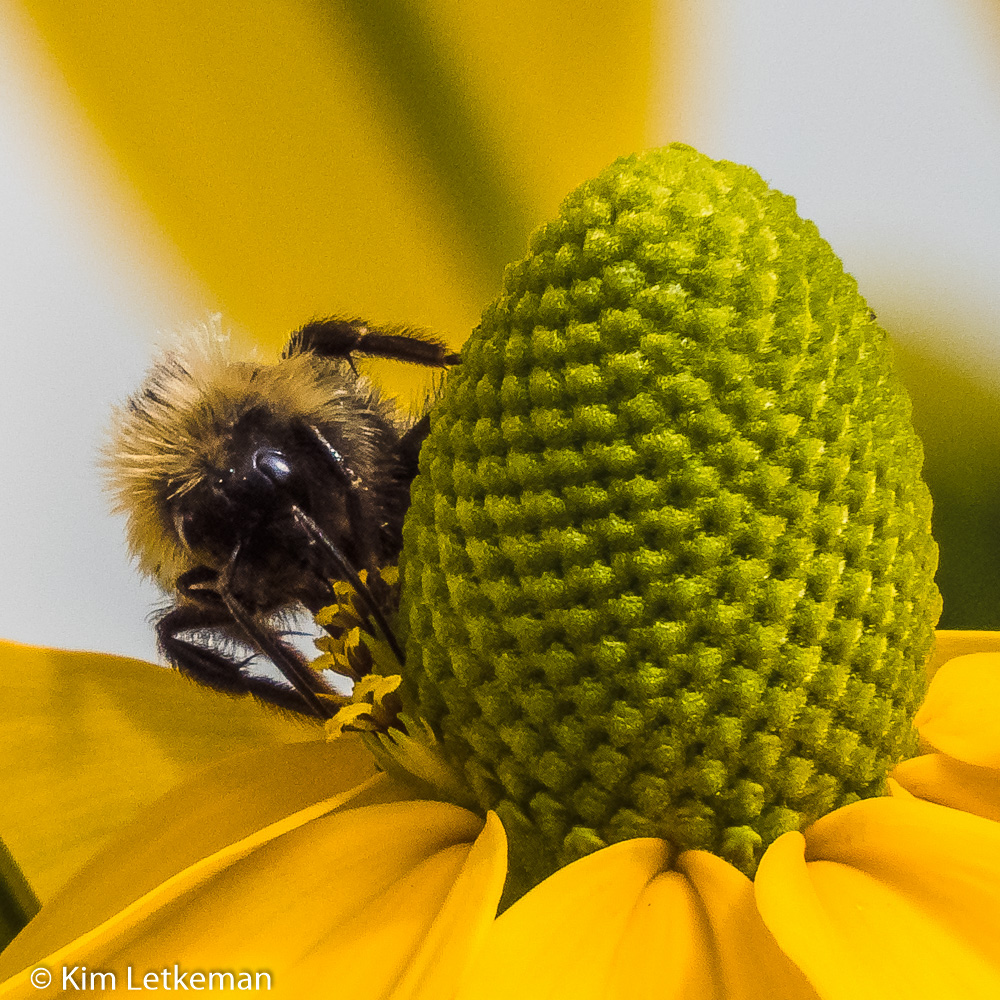 And a hyper crop for the sqeamish
… yes, the grain is pretty extreme.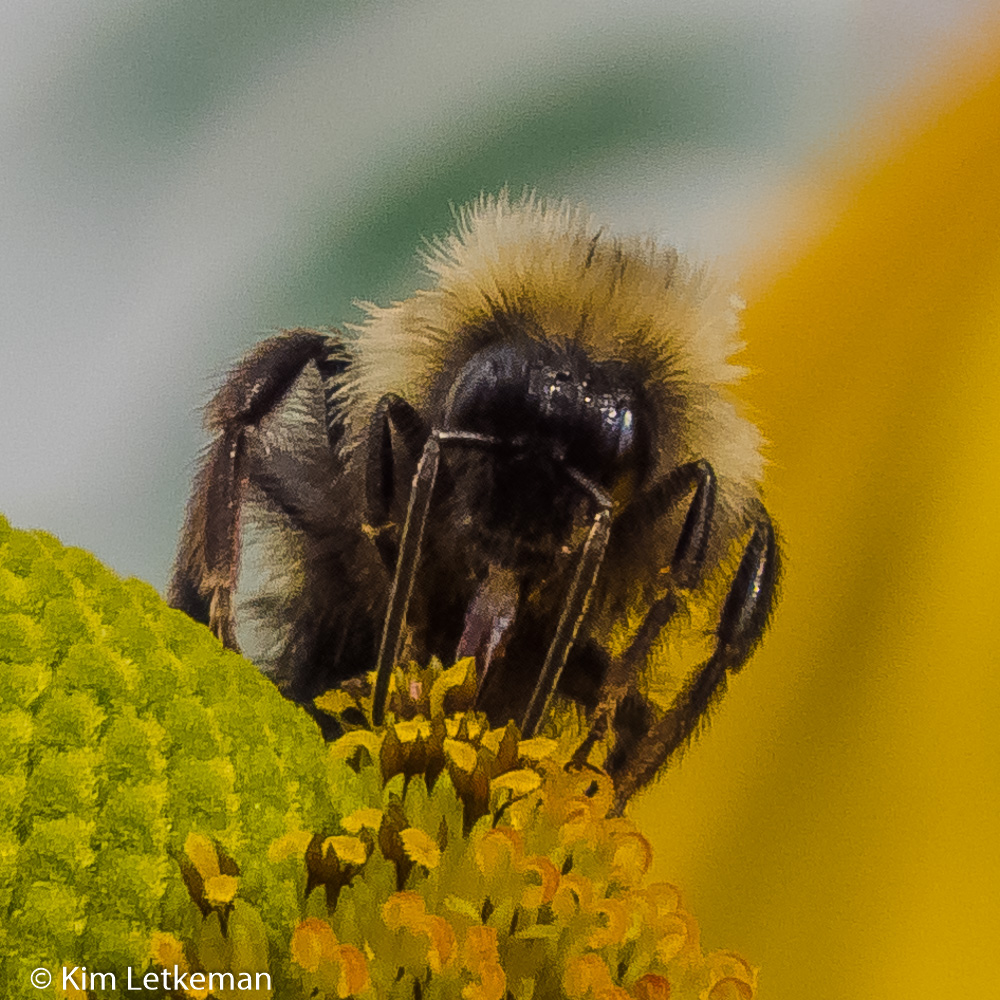 Side view …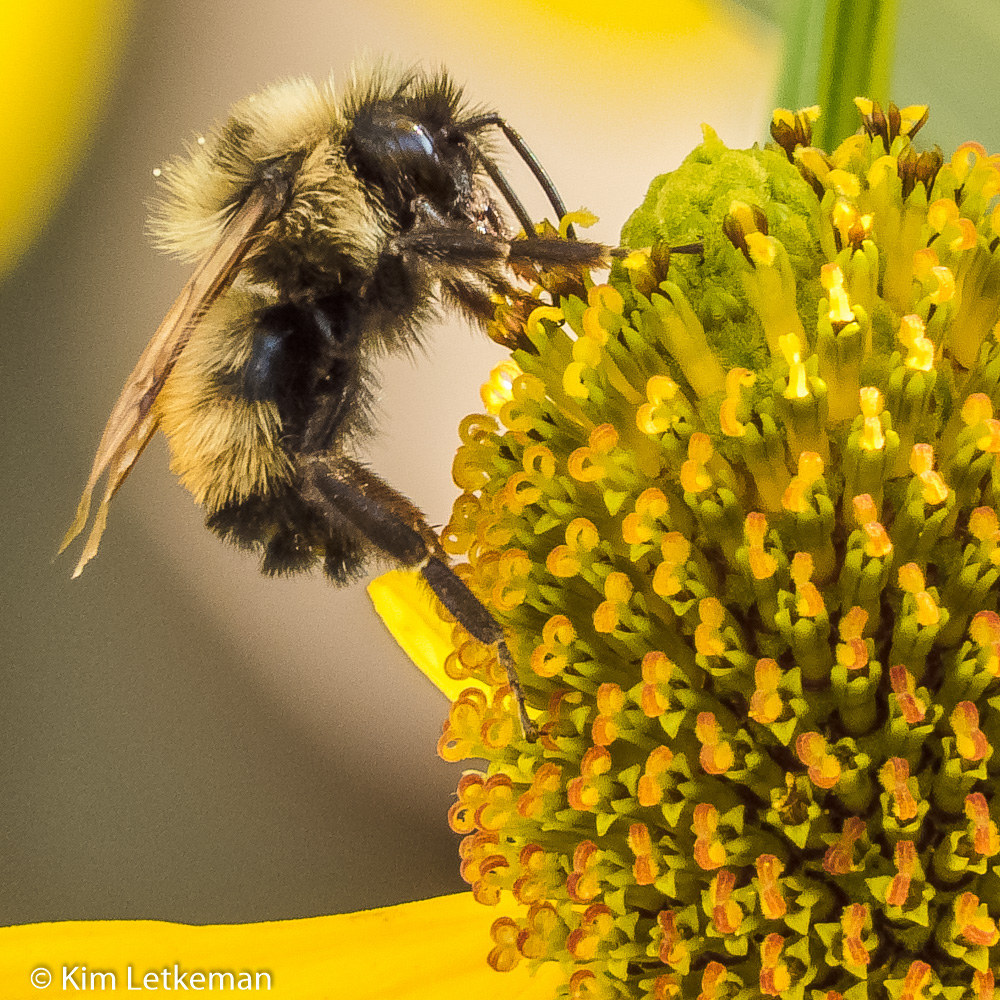 Another great angle …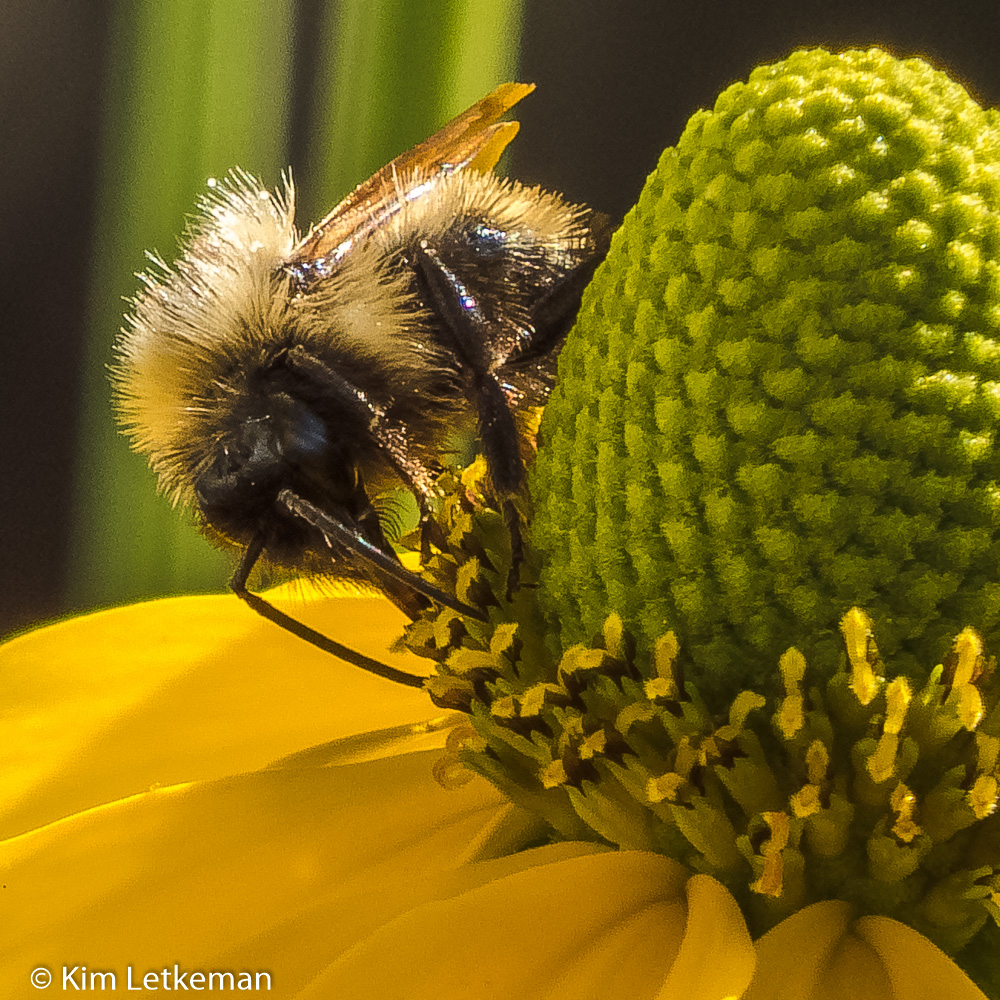 ---
That was fun … really, really fun. If you are addicted to shooting insects, this camera has a lot to offer.