In review part 3, I showed that the S1 gives up a surprising amount of focal length at 10 feet, which is common in dSLR super zooms. It makes up for that of course by focusing a lot closer in macro mode.
But what about infinity?
Well, during the stop in Trenton, where I shot the insect in review part 10, I also shot a microwave tower up on a cliff. This was a long way away and this qualifies as an infinity field of view test.
The tower itself looked like this at max zoom:
HS50EXR L size …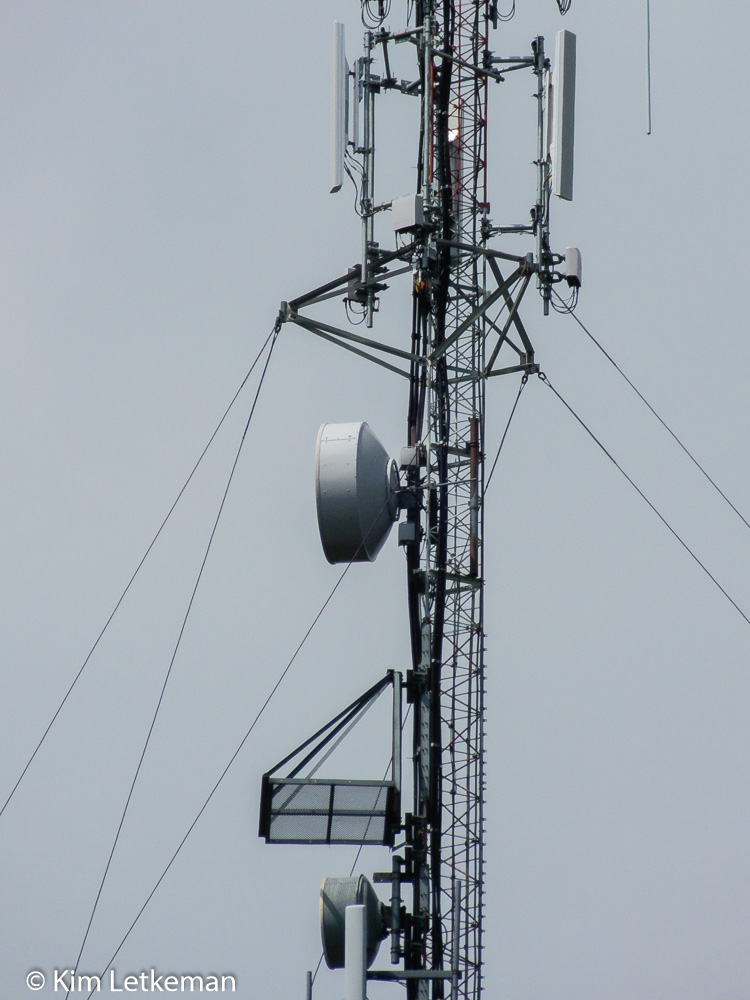 HS50EXR at M size …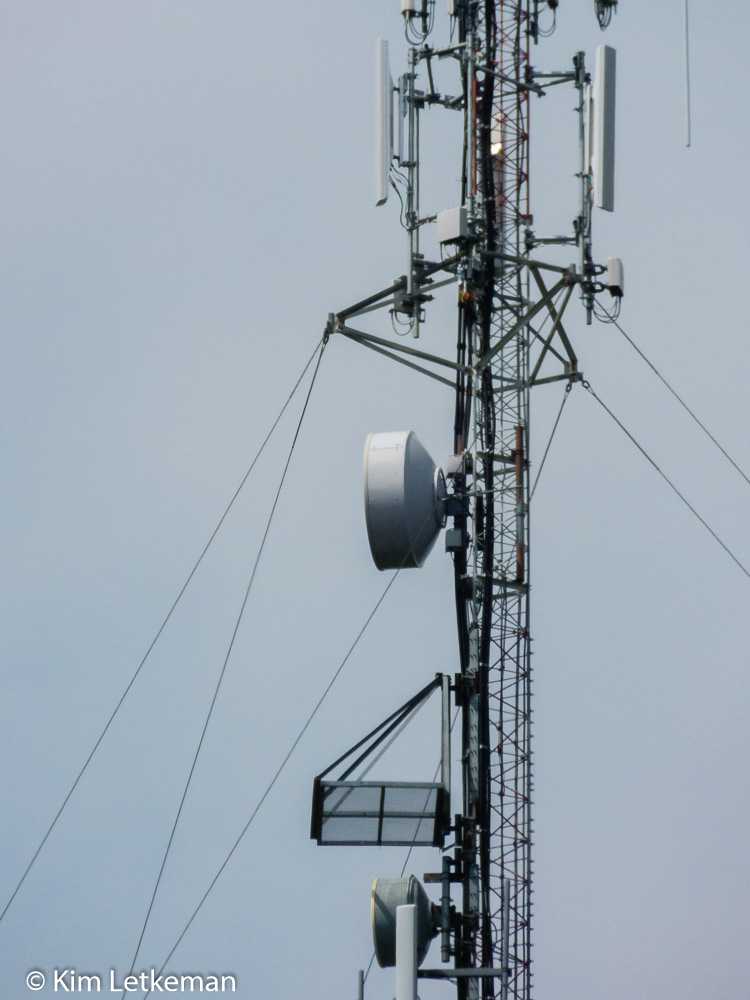 There is a slight softness to that image, something we've seen before with the HS50EXR. This leads me to conclude that the HS50EXR's AA filter was tuned for L size and thus makes it sharper in L size. So when you have low contrast images like the above, feel free to shoot L.
And the S1 …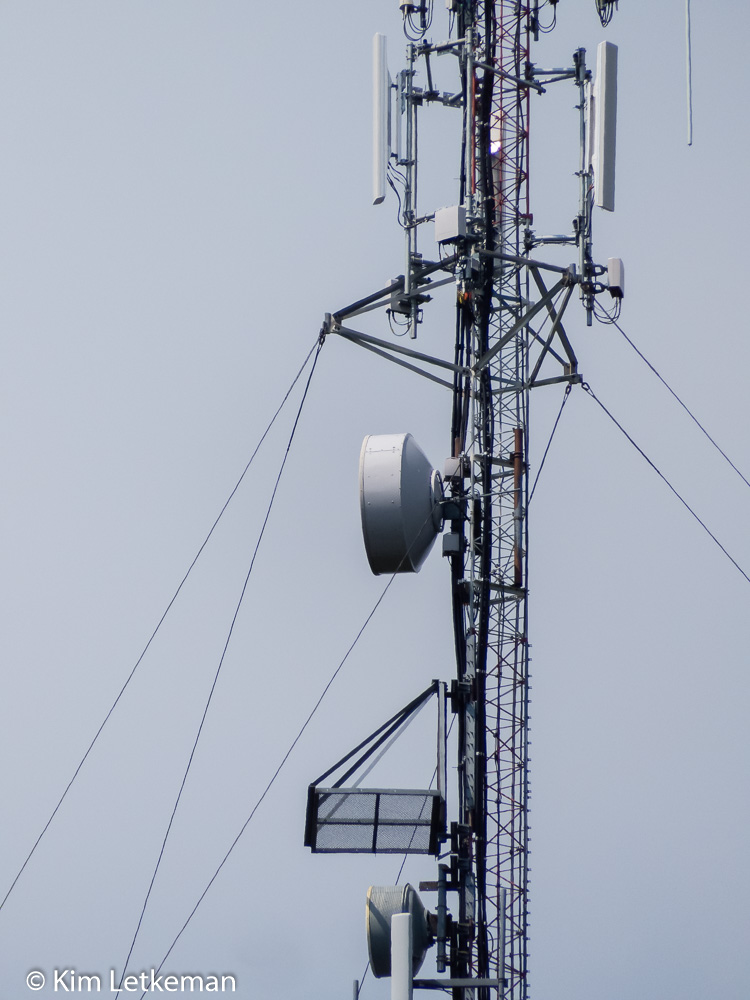 Looks a bit bigger, doesn't it? Well, let's compare the three at 100% … I choose the lower portion because it has the fine mesh of the screen and it has a surface texture on that round thing that makes a very good test of issues with demosaicing clarity. You won't be surprised at the winner :-)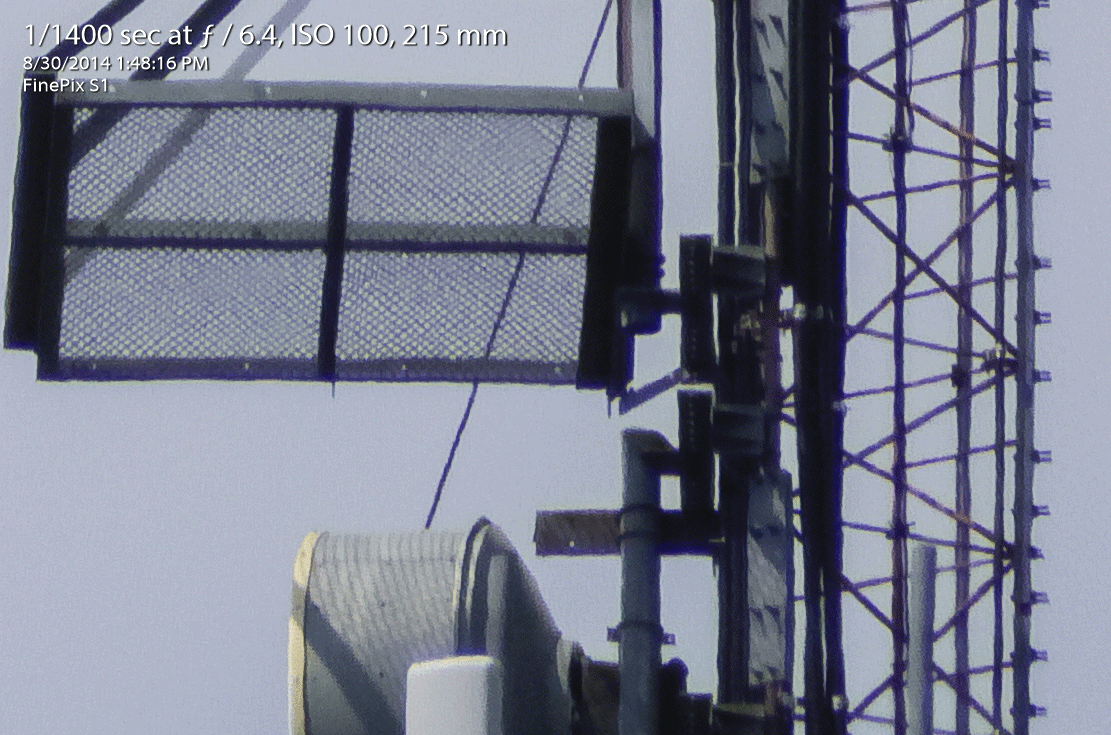 What will surprise you is that the HS50EXR has almost as much CA as the S1 … at least in L mode. M mode removes the CA … no idea why that is, but I believe that I observed that during my last round of testing.
Note: If the image above is not showing you alternating views, then click on it and expand it in your browser. That will cause it to work properly.
Remembering part 9, the moon, I also shot a pair of images that show this FOV difference, so here is another animation of that difference. This was a very long way away and again makes things clear.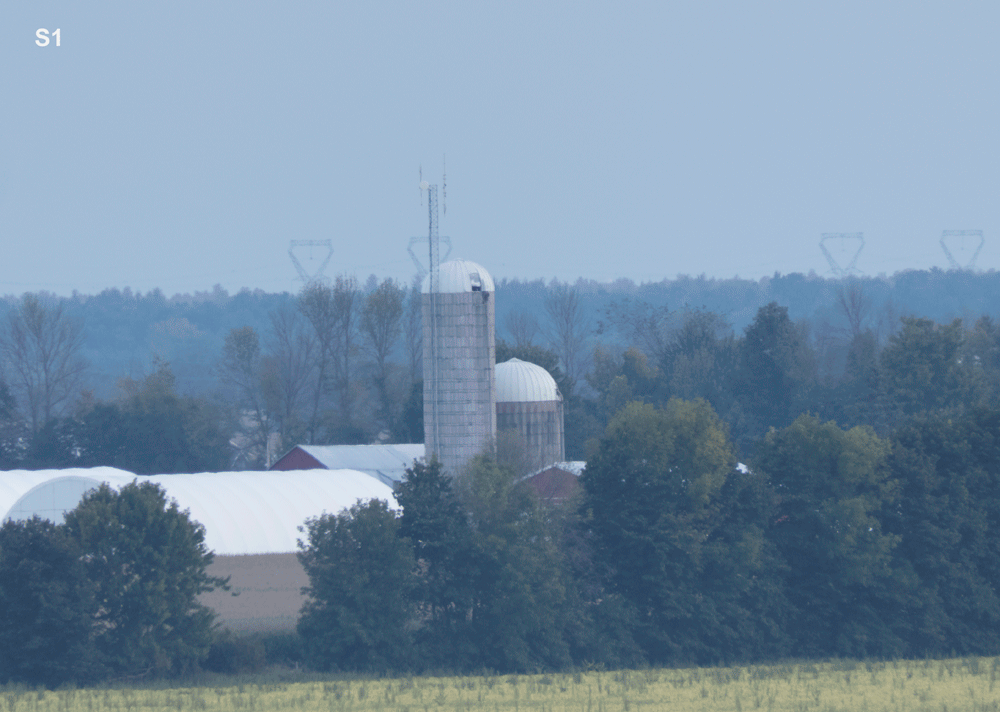 ---
Not much doubt about it. The S1's 1200mm is definitely longer than the HS50EXR's 1000mm at infinity.
For birders, there is a bit of an issue though. If the bird is fairly close, then the HS50EXR will put more pixels on it, unless you can move in even closer and get focus lock with the S1 at 4 feet. Then you will get a fat better image than the HS50EXR could get you …