A bit of discussion erupted at the Fuji Talk Forum on DPReview.com the last couple of days, the gist of which was that the HS50EXR's closest macro was between 7.2x and 7.9x at 4 or 5 inches. Could the S1 match that?
Well, I spent some time with the HS50 on a tripod and I could get the HS50 to match the legend. It could not even come close, and the shots I was able to get at a couple of feet were nothing to write home about.
So instead I turned my attention to finally checking how well they would magnify with the Canon 500D achromat mounted on the lens.
Logically, we know that the HS50 has better magnification at 20 feet because it retains more focal length as the subject gets closer. That was tested in part 3 …
So putting an achromat on the front to reduce focal length to about 16 inches should have the same reaction, no?
It's not a trick question … the S1 gets kicked in the butt by the HS50 on this test for exactly that reason. The obvious difference in magnification at 20 feet becomes a runaway stomping at 16 inches …
In fact, the HS50 manages to match the Sigma 105mm's 18mm subject width … and on the smaller sensor we're close to 1:3, which is superb on such a tiny sensor …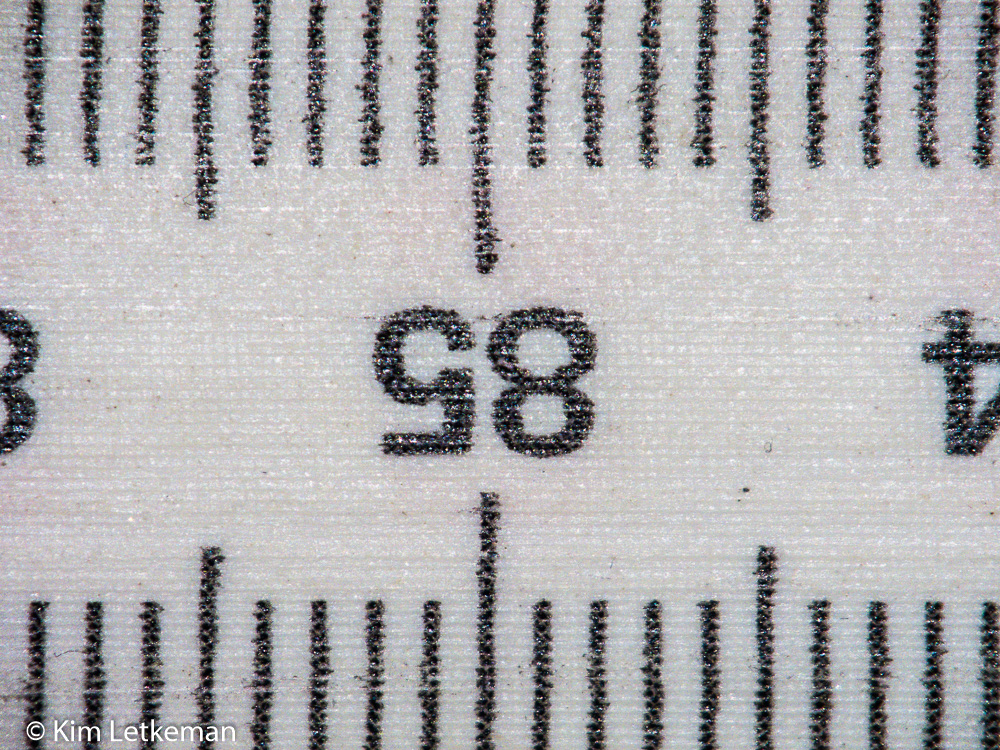 The S1 is only able to manage a paltry (by comparison)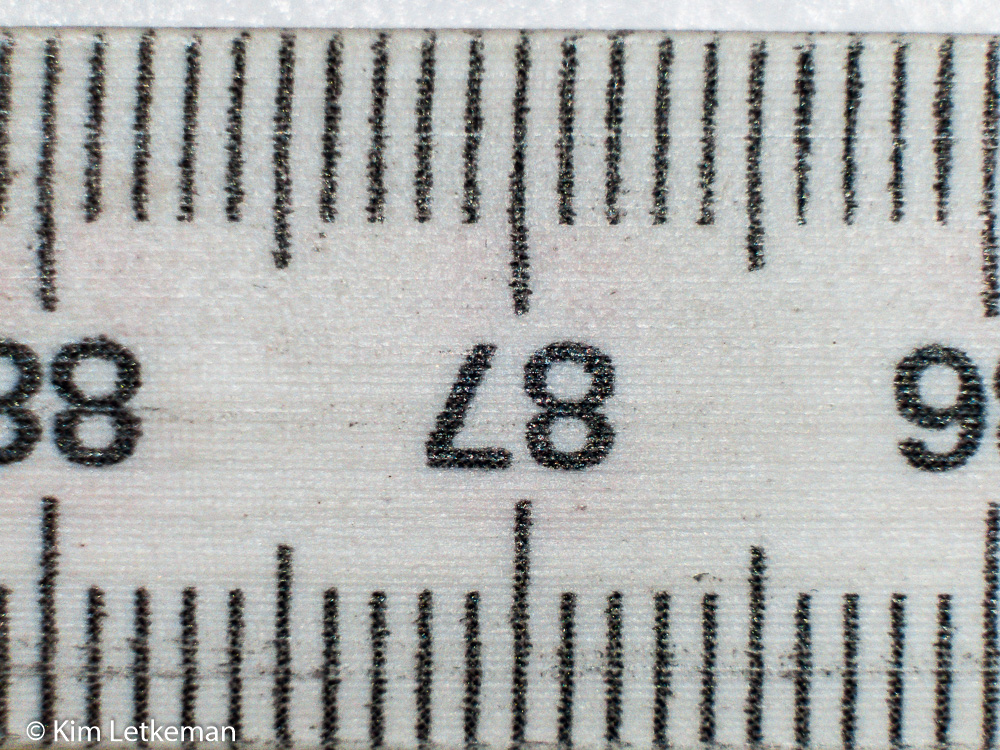 That's 3mm wider at 21mm total. Not terrible by any means, but beaten pretty badly by the HS50 …
Remembering the Sigma 105 on m4/3 at almost exactly 1:1 … (note: the lines and numbers are different because it is a different tape) …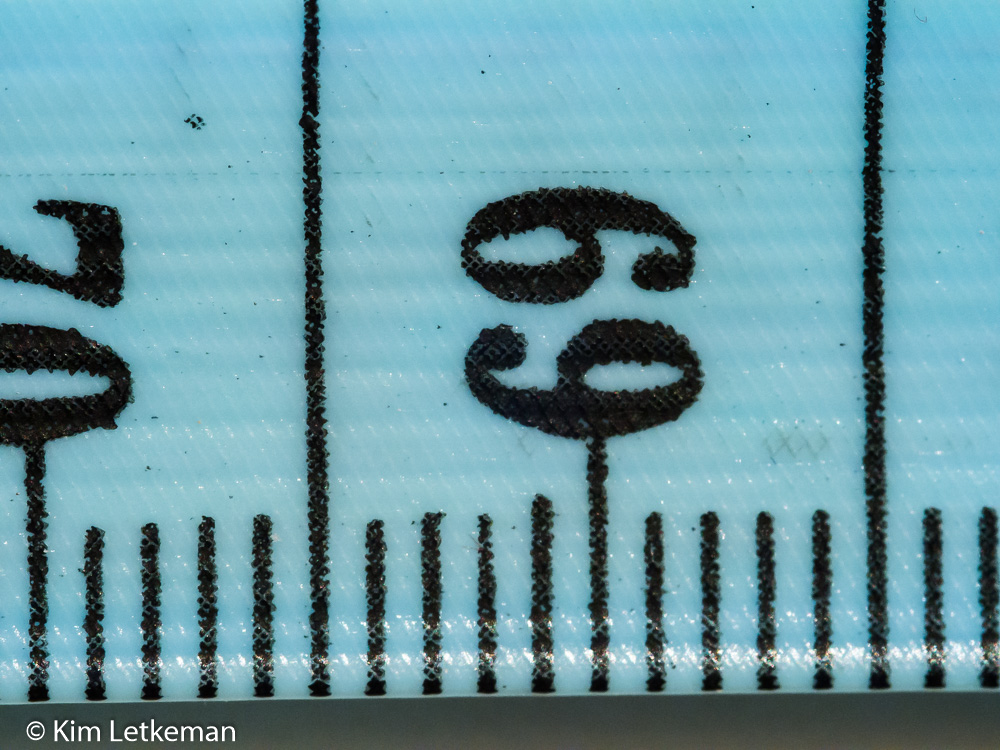 About 17.6, only a hair better than the HS50 …
So with patient subjects (like dead insects) you can get some excellent close ups with the HS50 and to a very slightly lesser extent the S1. Great for shooting product shots of jewelry for example, assuming you know how to light the subject …
Note: The S1 does have much more trouble getting focus. I had to light the tape externally (if you can believe this, I wore a headlamp :-) ) for it to get focus with the 500D. It's AF light just was not enough. The HS50 had no trouble getting focus with the existing light. So bear that in mind …
Note 2: I used the flash for these. I did not need the macro mode, as it gets overridden by the 500D's extra elements anyway. When you are not in macro mode, you can fire the flash. And the flash will light the top half of the frame quite nicely, so your subject needs to be above the lens shadow :-) …
Note 3: The HS50 can fire my Metz flash for Olympus / Panasonic … the S1 cannot. It just does not work. Annoying …