Another of those random collections of images that I like from the S1 … I was in the neighbour's back yard with the Canon 500D and when the butterfly landed, I found that the combination of its skittishness and the wildly oscillating Butterfly Bush strand made it impossible to even consider getting focus lock. I had not yet figured out how well dialing back the focal length works with the 500D …
Anyway, the butterfly did not render perfectly sharply, but I got a couple of decent web images out of it, albeit a tad blurry.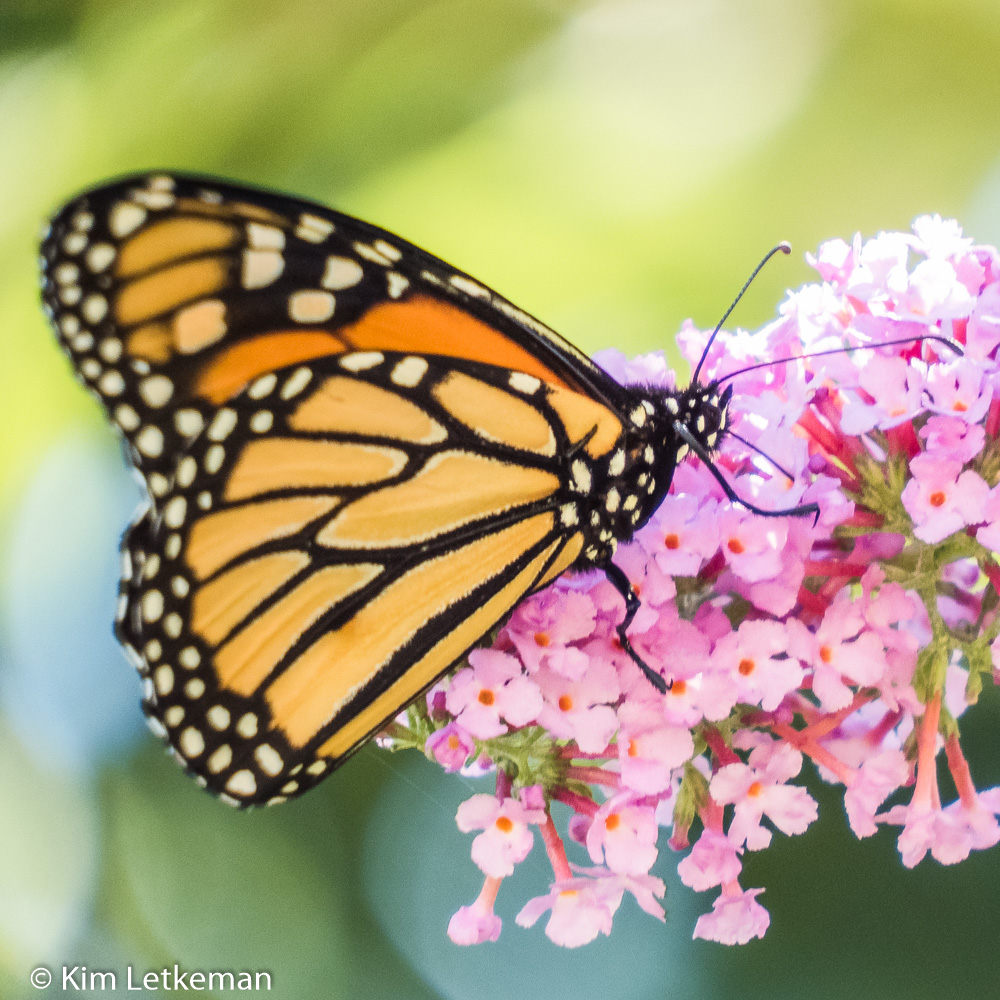 This one is almost sharp …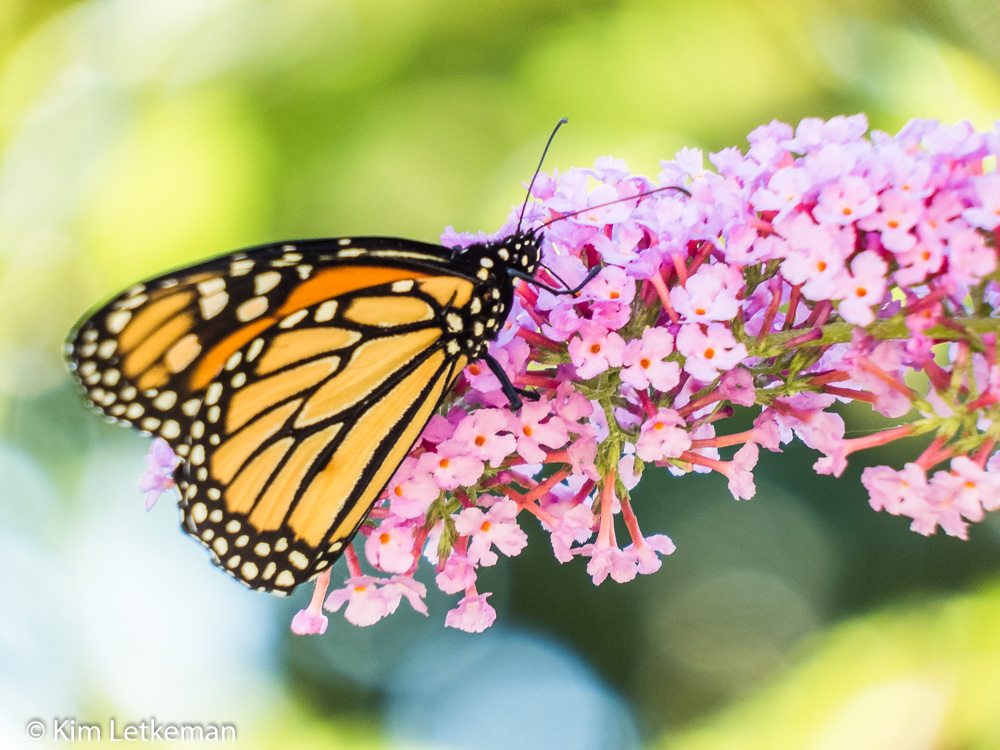 And then a Blue Jay flew over my head and landed close by in a tree at the end of his yard. So perhaps 15 to 20 feet away. I got a fantastic series of images from that at full zoom …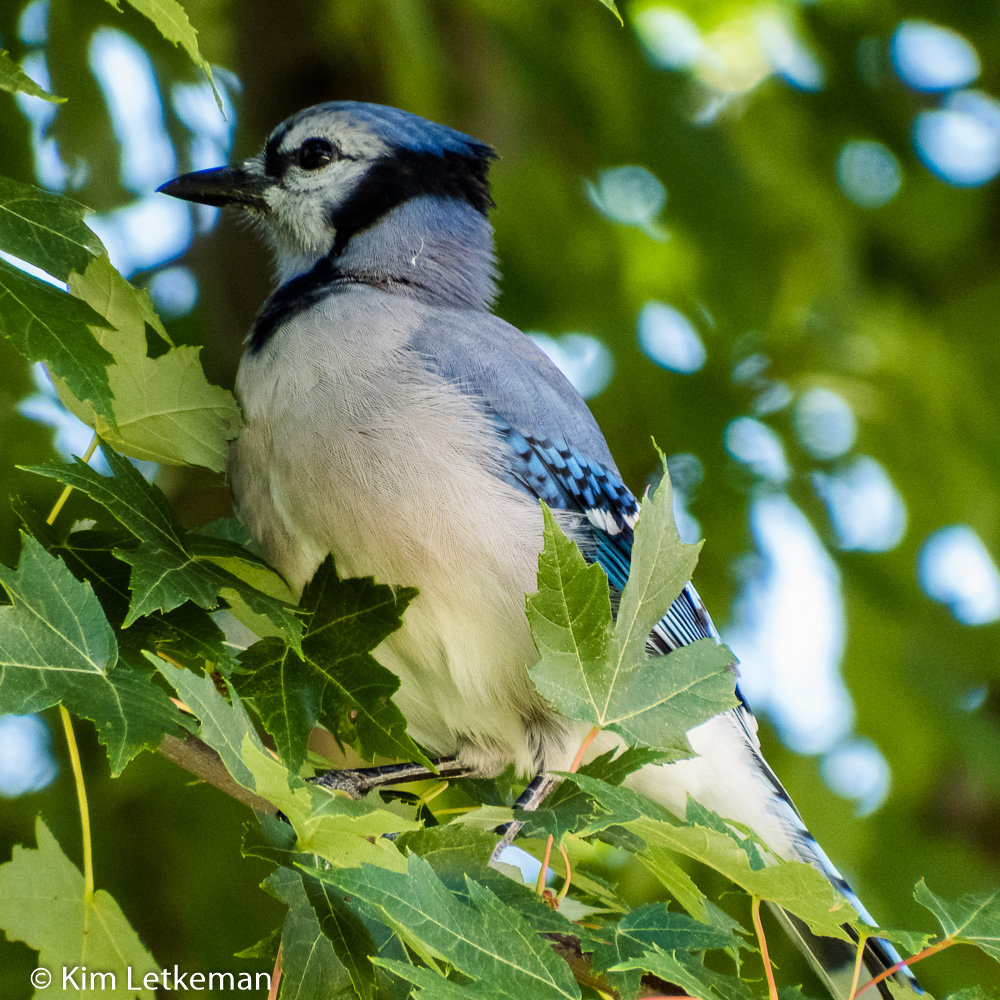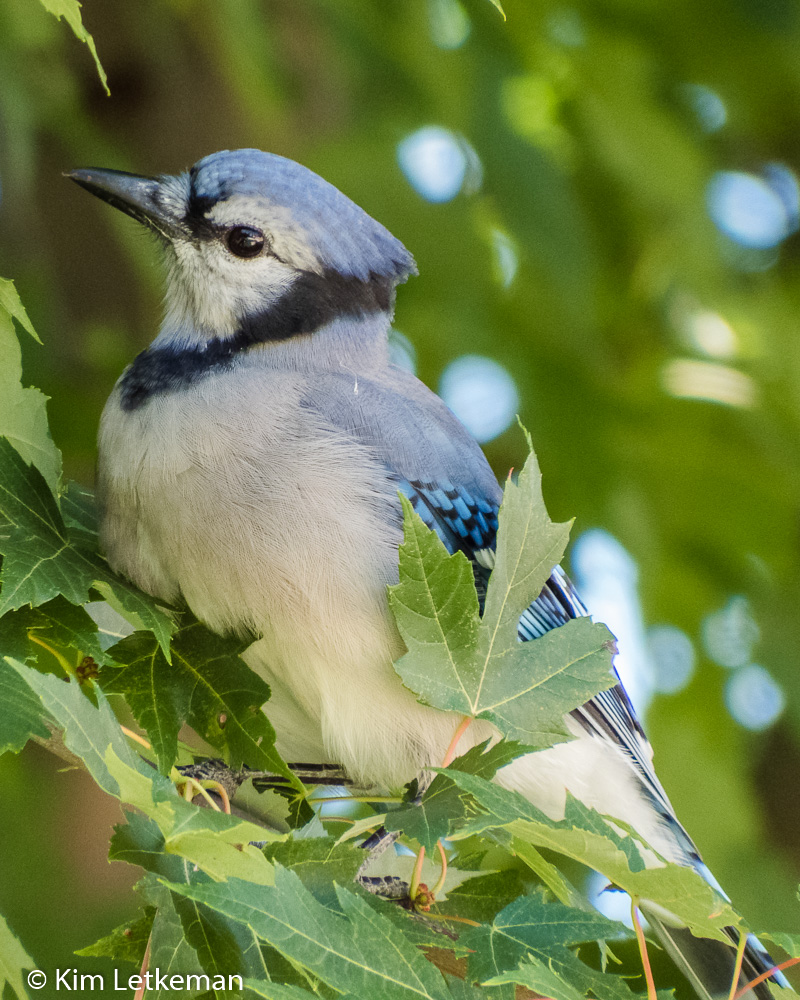 The fine detail on this tiny sensor is pretty remarkable …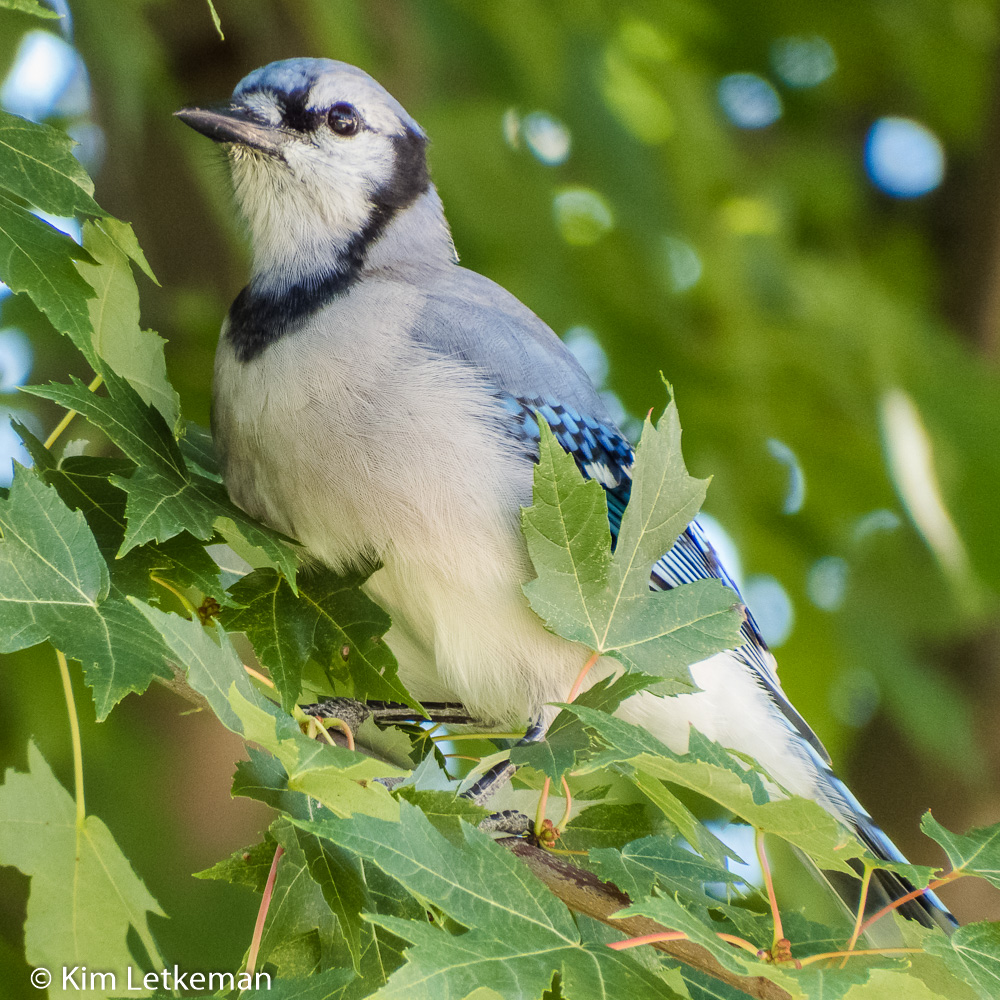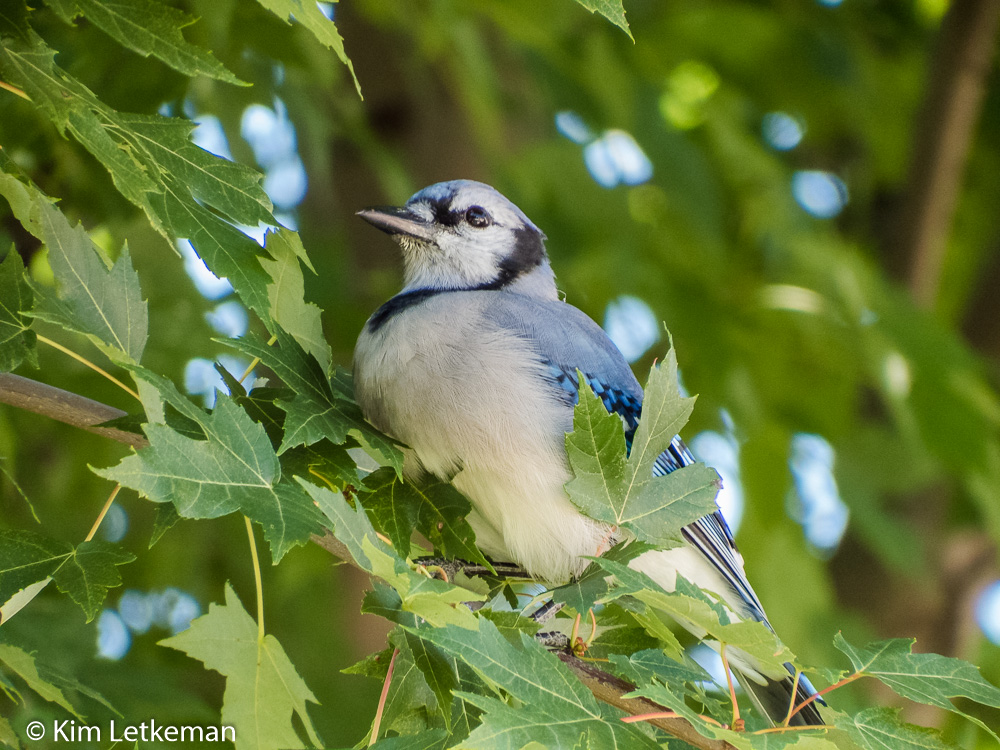 He flew away and I turned away to look for more bees and such … and the Blue Jay blew my mind by flying to the bird feeder perhaps 5 to 10 feet away. I don't remember the exact distance, but I was unable to get the whole bird in frame at full zoom …
This next shot is interesting in that the top of the head was in full sun and the rest of the bird was in open shade. The head should have blown out, but the exposure was just right so that I could save the head in raw. Note that a second similar image had the head blown out completely, the result of an exposure that tilted too far to the shade.
The detail here impressed me immensely …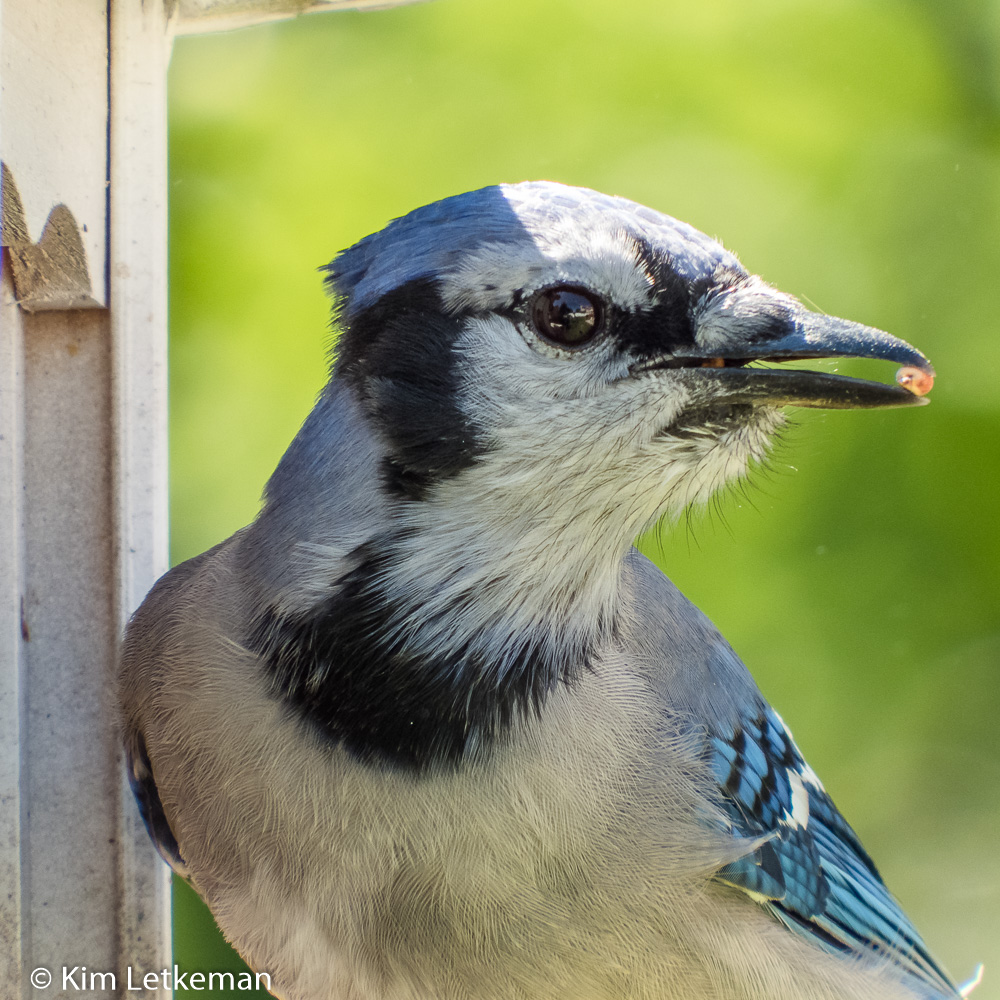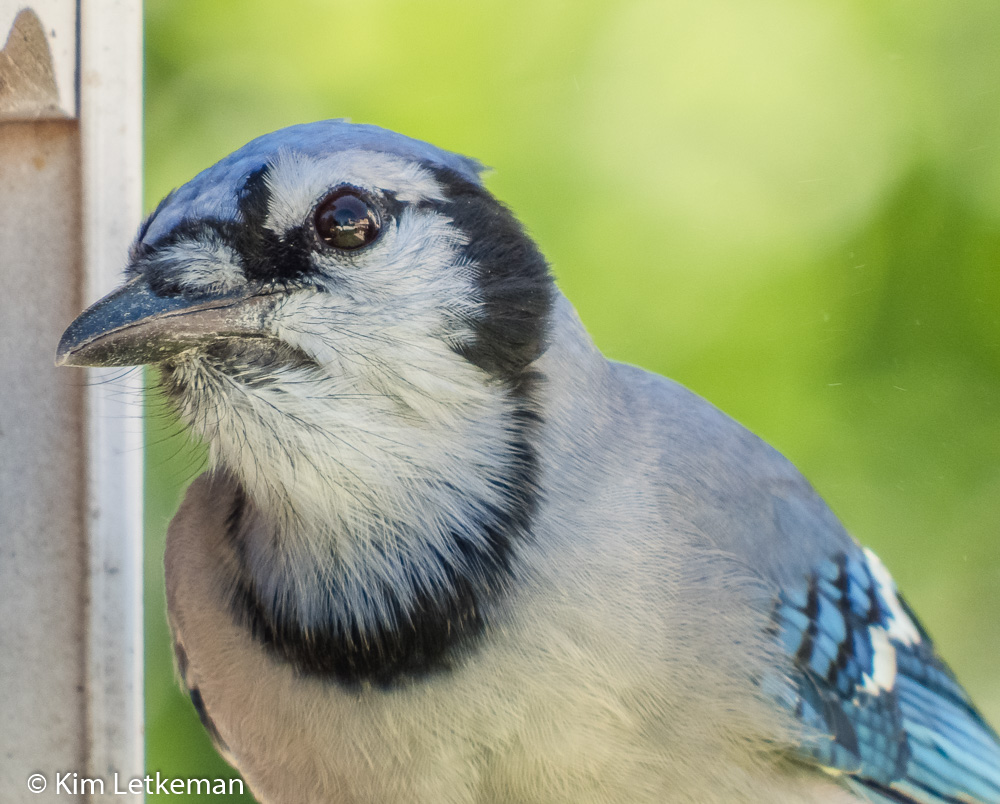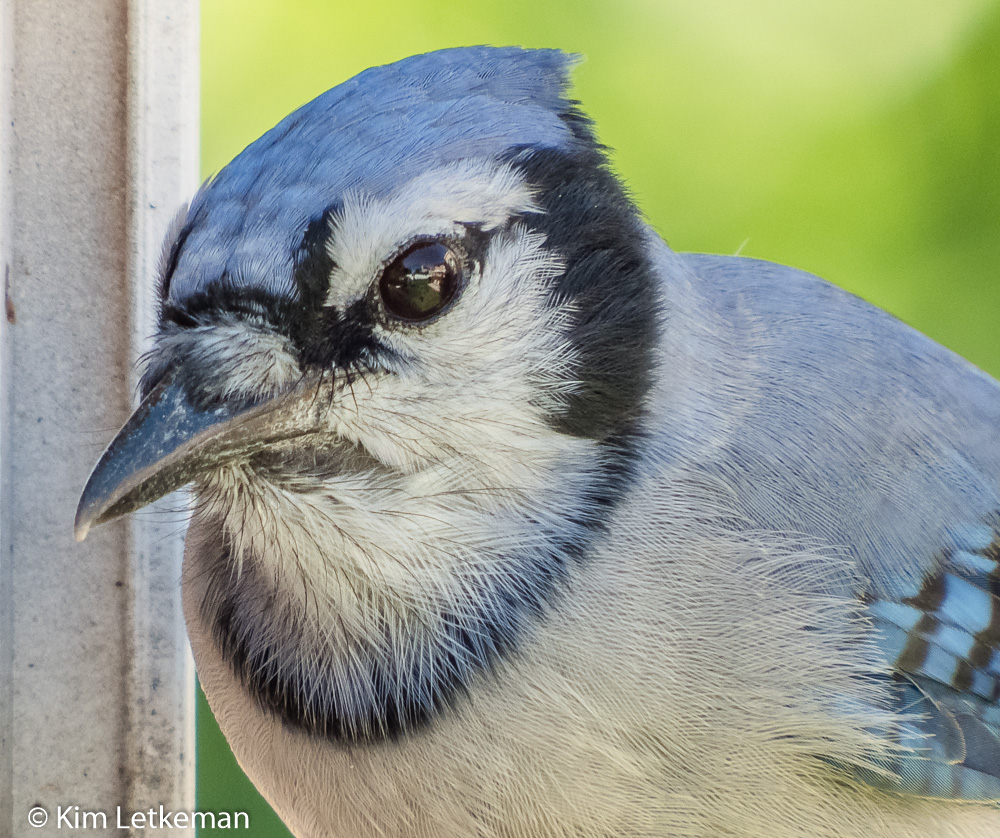 Dialing back the focal length to about 45mm allows me to get the whole bird in frame …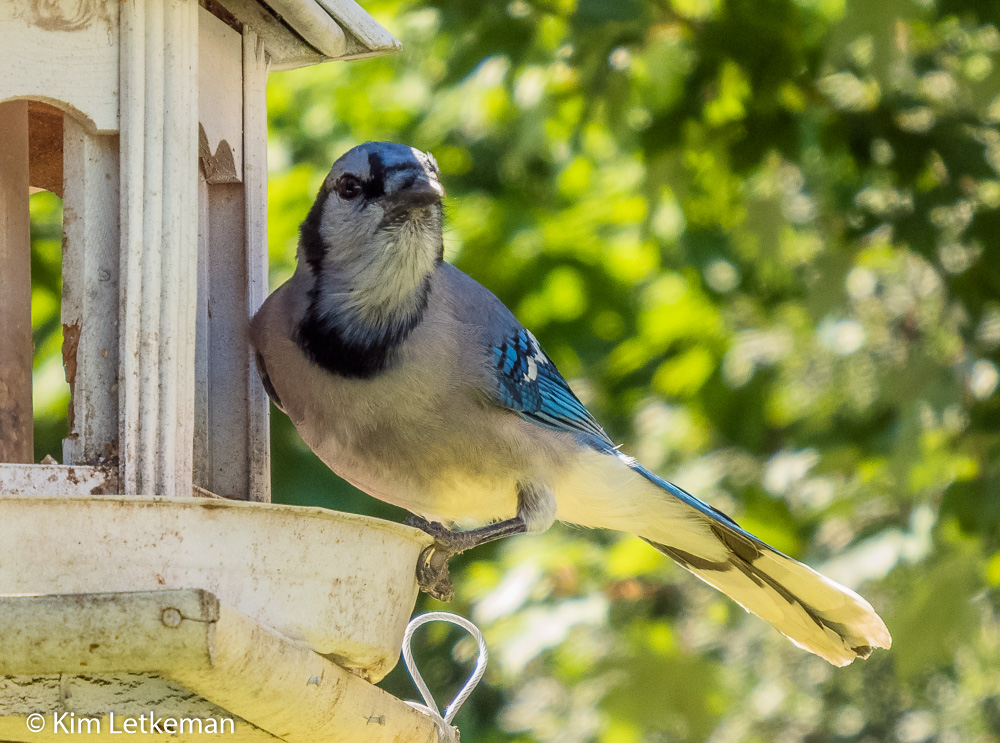 And here is a bonus treat … a Robin (I believe) sitting on the fence a short while later … the out of camera jpeg untouched and in full size … enjoy …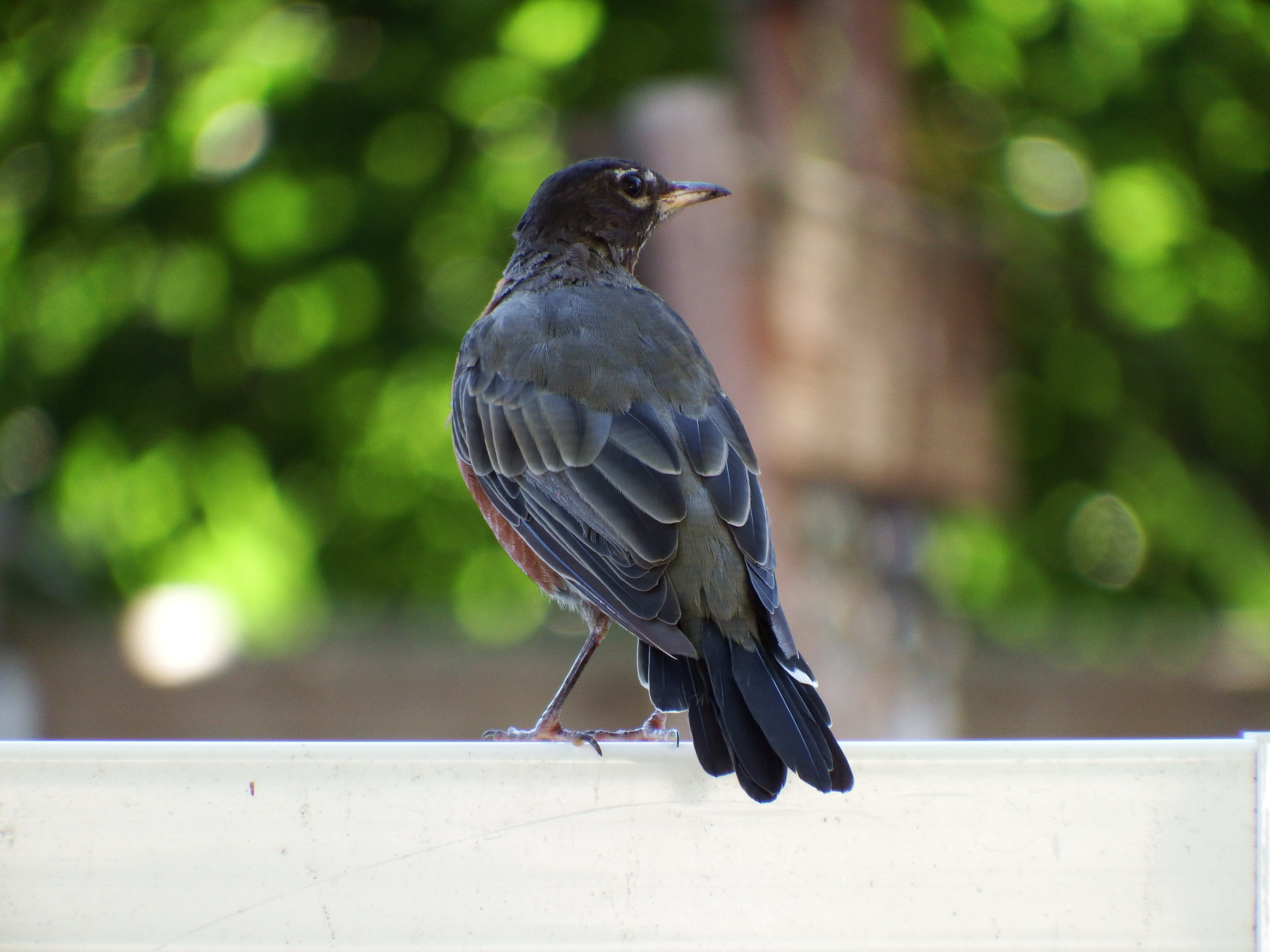 Once you get your technique down with these small sensor and long lenses, the detail you can pull in decent light is incredible …