I have been asked by an active contributor on the Fuji forum to test SN mode against L and M at DR400 in daylight shooting. I am on record as not considering SN worth any effort at all, but this person is adamant that there is some value to it and that it in fact makes the HS50EXR a much better cam than others …
So I took the HS60EXR out yesterday at lunch and shot a bunch of images in various modes. I know that DR100 is risky, and so I was expecting SN mode to have problems with sunlit leaves etc, but I was not prepared for it to be worse than DR100 in PASM modes.
I shot several series and will present two of them … first off, let's compare against M and L sizes at DR400. Two images of each and these are JPEGs straight out of cam, so this is what things look like when you shoot these modes. Note also that I had left the cameras in Velvia mode on a dull day, so here we have a worst case scenario.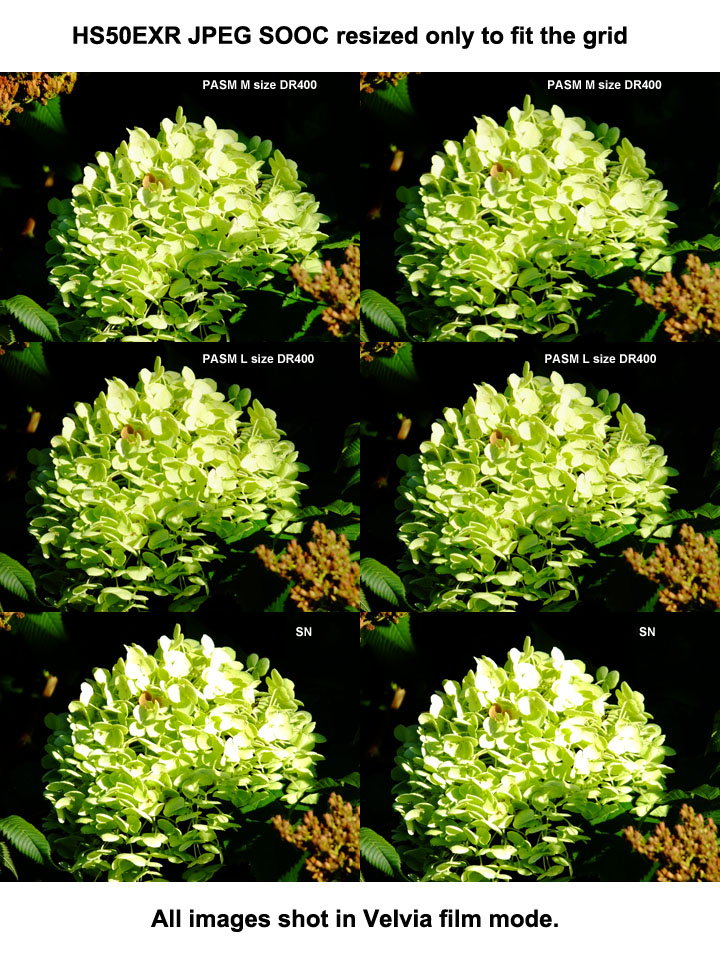 None of them would be usable in my opinion, but the SN image is utterly destroyed.
So let's examine this in a bit more detail with raw recovery involved …
Using a partially sunlit Purple Coneflower offers the ability to see how the sunlit petals are held and how the shadow details look after recovering the highlights in Lightroom.
Starting with L size DR100 ISO100 ….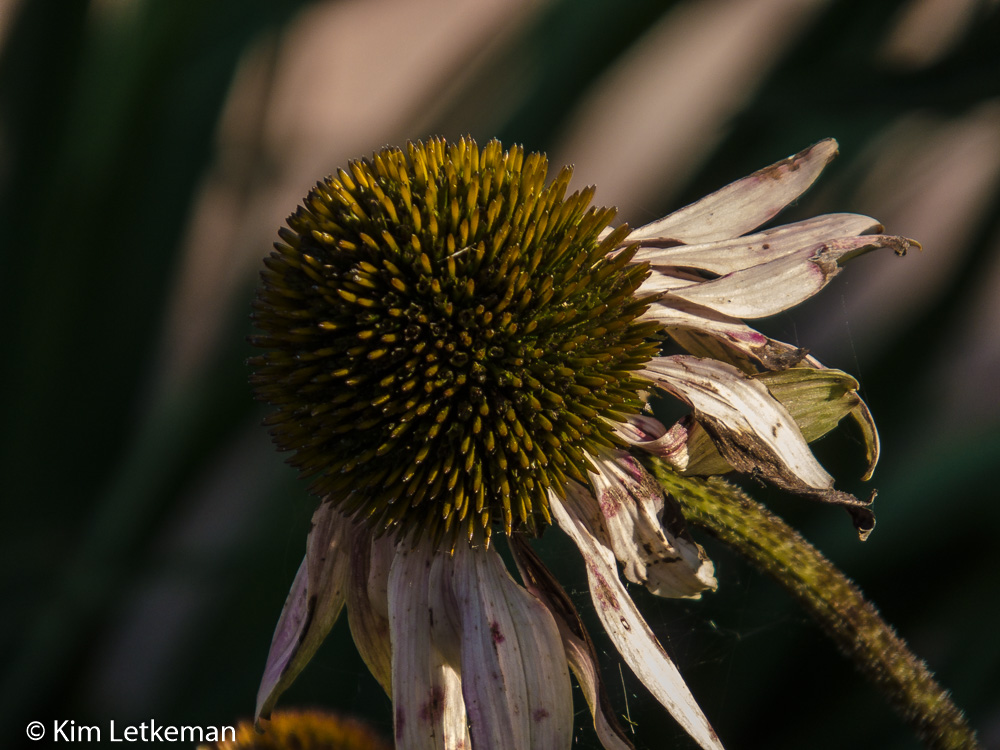 A very reasonable effort with only a small percentage of the petal stressed by highlights that were not quite recovered. A usable image, if not entirely optimal …
Going in close to the stamens now …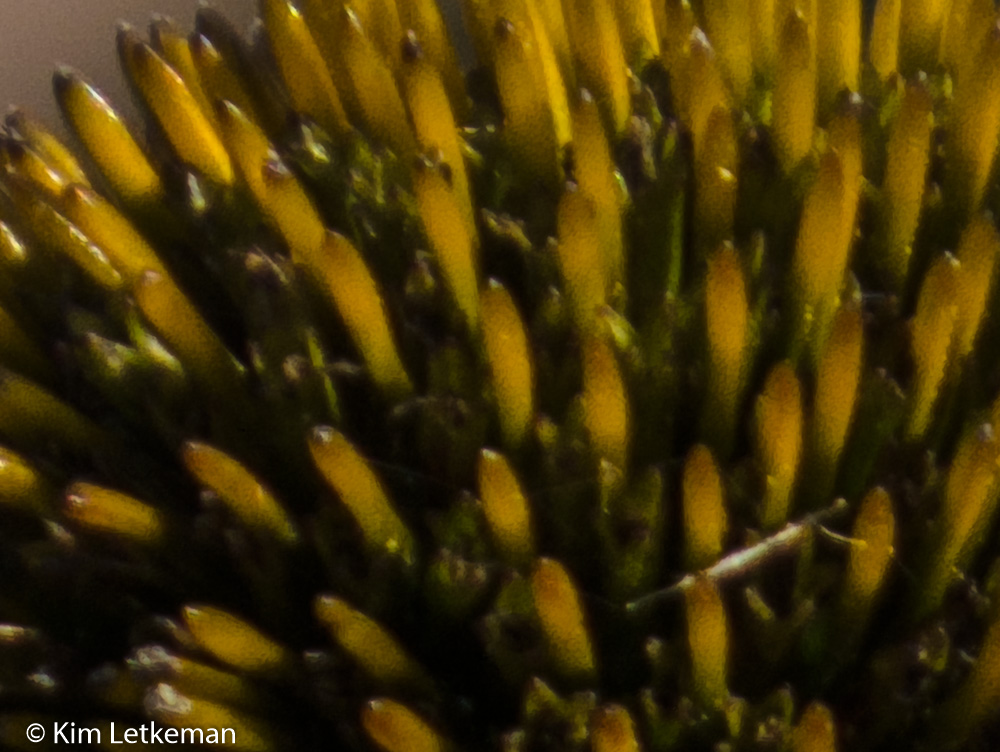 A little mushier than I like, which might be slight softness owing to poor technique or it might be slight softness owing to L size's well known issues with texture and edges. I can't really say what happened, but it is a usable web image nonetheless.
Next we have M size DR400 ISO100 … this is my standard recommendation for almost all general shooting.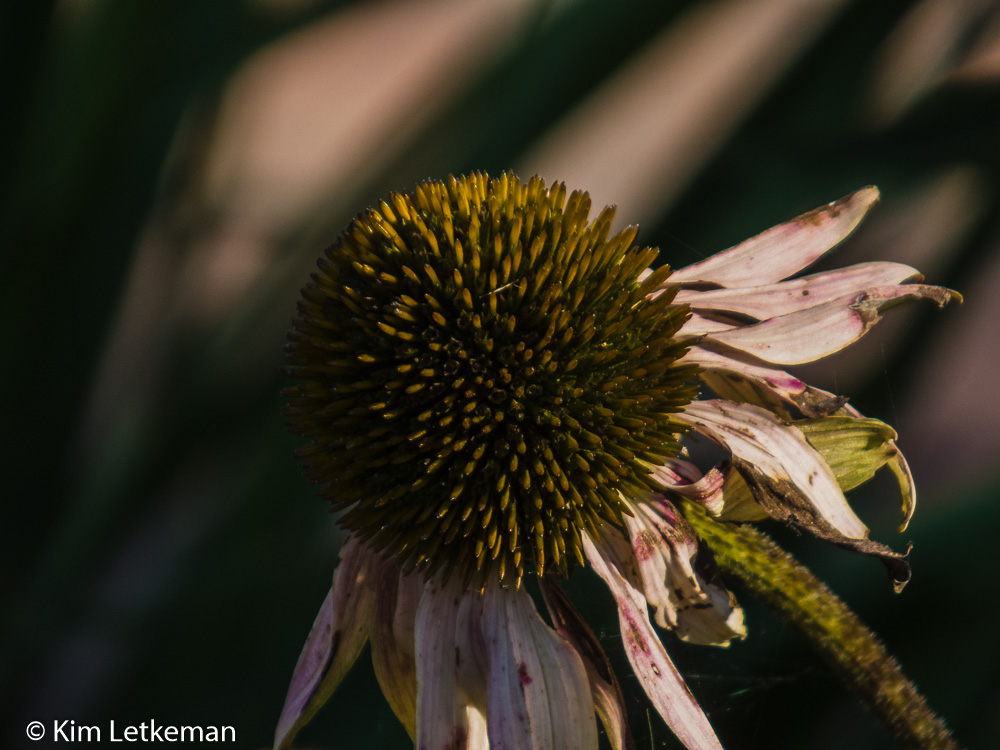 Now that's very nice … I see almost no areas where I might wonder if detail was lost, This is the performance you want in extremely contrasty light. The EXR sensor did its job.
Going in closer shows no real noise advantage over L size (same amount of light hitting the sensor) but the edges are a bit cleaner. This has been my observation since 2009 and I have never seen particularly good evidence that changes my opinion. Most of the examples where the details are superior are simply building with strong edges in blazing light … without textures and surfaces, M size's abilities over and above DR extension don't really come into play.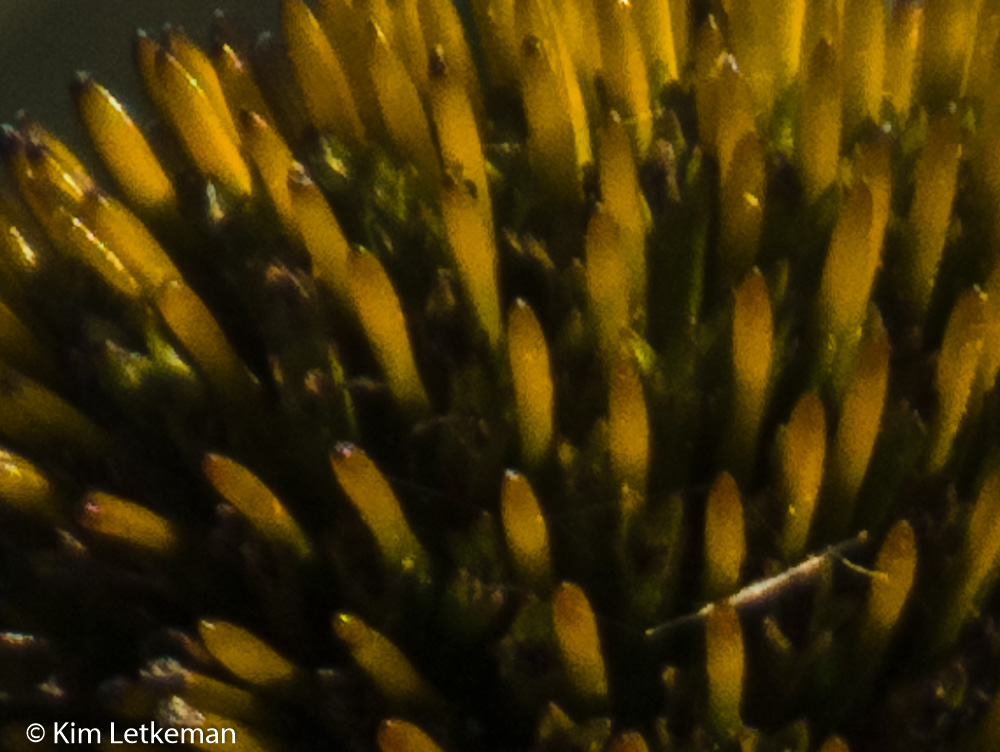 Next, I shoot PASM again, but reduce DR to 100 at ISO100. This more or less mimics SN mode … or does it?
Well, the petals aren't in great shape. The L size is actually better, although this could easily be caused by a subtle shift in exposure … still, DR100 is problematic as we already know.
Going in closer … I find I like this one best of all so far. This does not mean much though … the sharpness differences could come from subtle focus shifts etc … we're on a hunt for noise and dynamic range differences.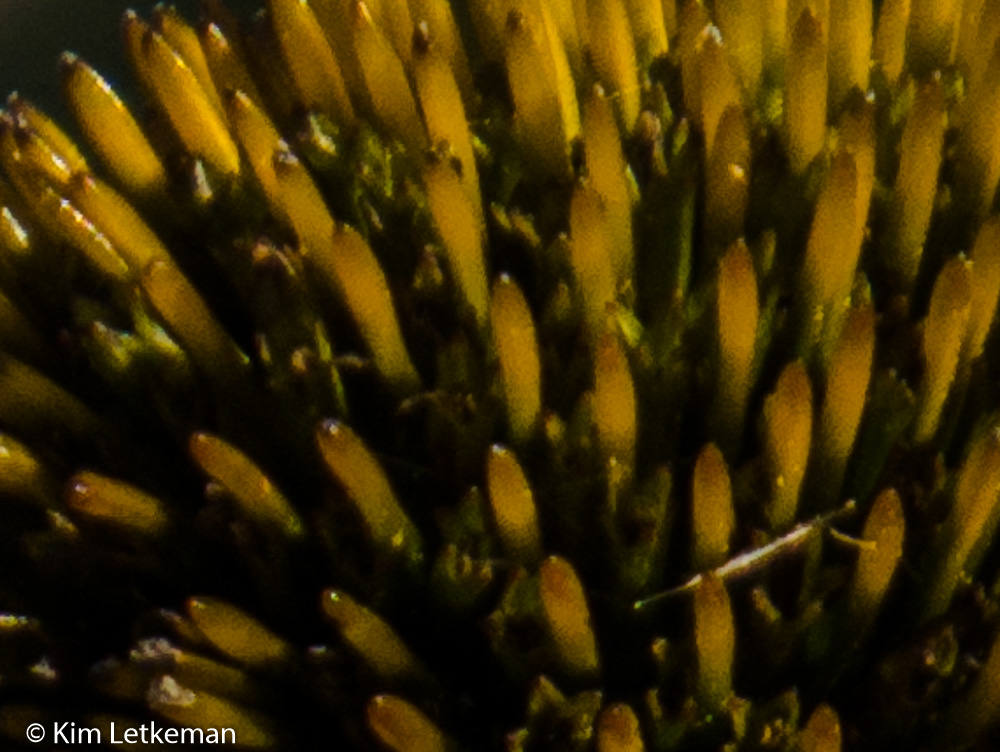 And finally, the guest of honor: SN mode. This mode takes the two sensor halves and bins every pixel pair into a super-pixel. Thus, you get less noise and theoretically more dynamic range owing simply to the larger photosite.
Except that's not how things work at the hardware level … each photosite gets exposed on its own before binning ever happens, so if the site is 255 then two sites together are still 255 … i.e. blown. So SN should not be better in any way than DR100 on PASM … but it should also not be worse. Let's see how it turned out …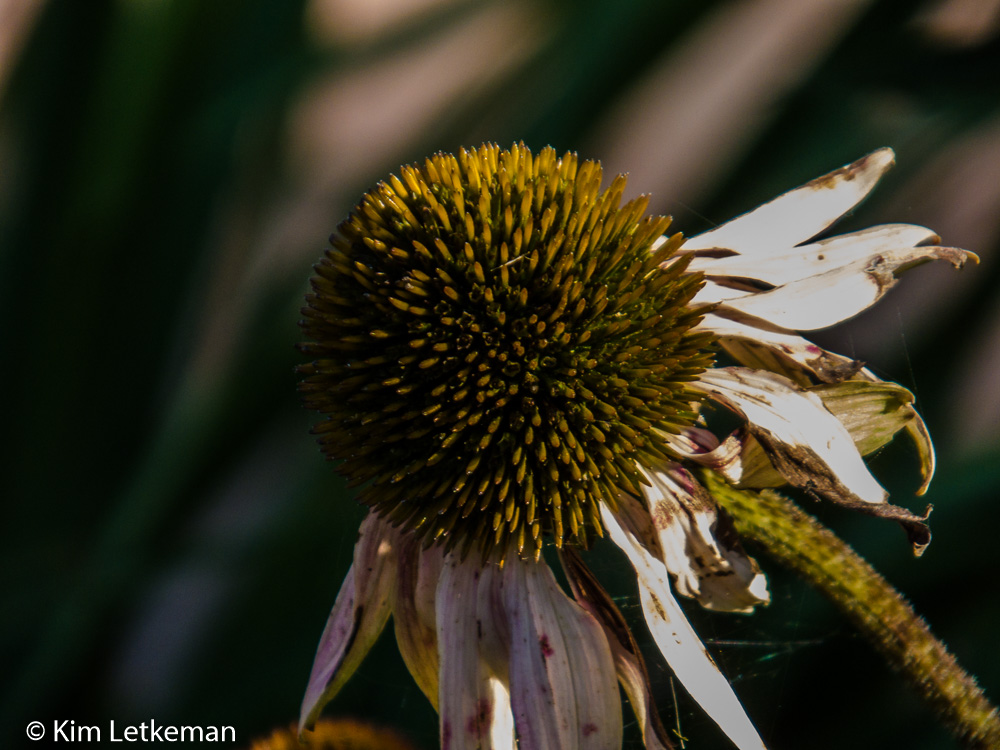 Cough … where did the petals go? Every sunlit petal is utterly washed out and unrecoverable.
Well, let's go in close and see how the noise improved …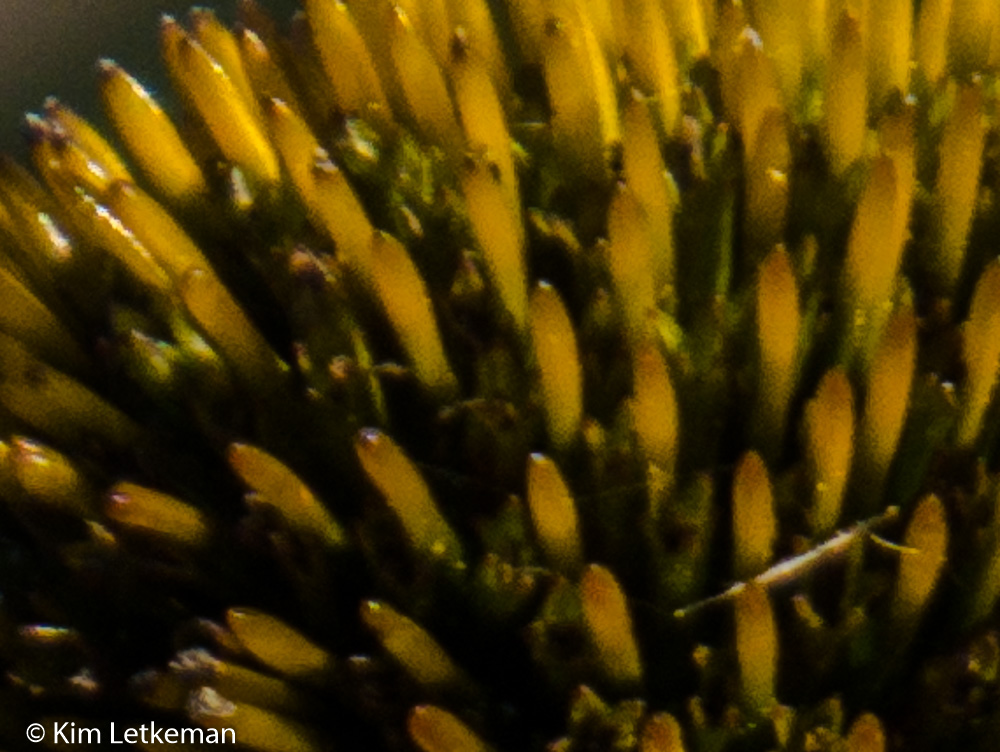 And it did not improve noise either.
So … SN is a complete bust in daytime shooting … as I already knew. It is actually worse than I thought it was, so I am glad I tried it.
But of course it was designed for low light shooting, so we can perhaps forgive this brutal performance. In which case I would put up an image comparing SN to PASM DR400 again and prove that the noise is very different between them …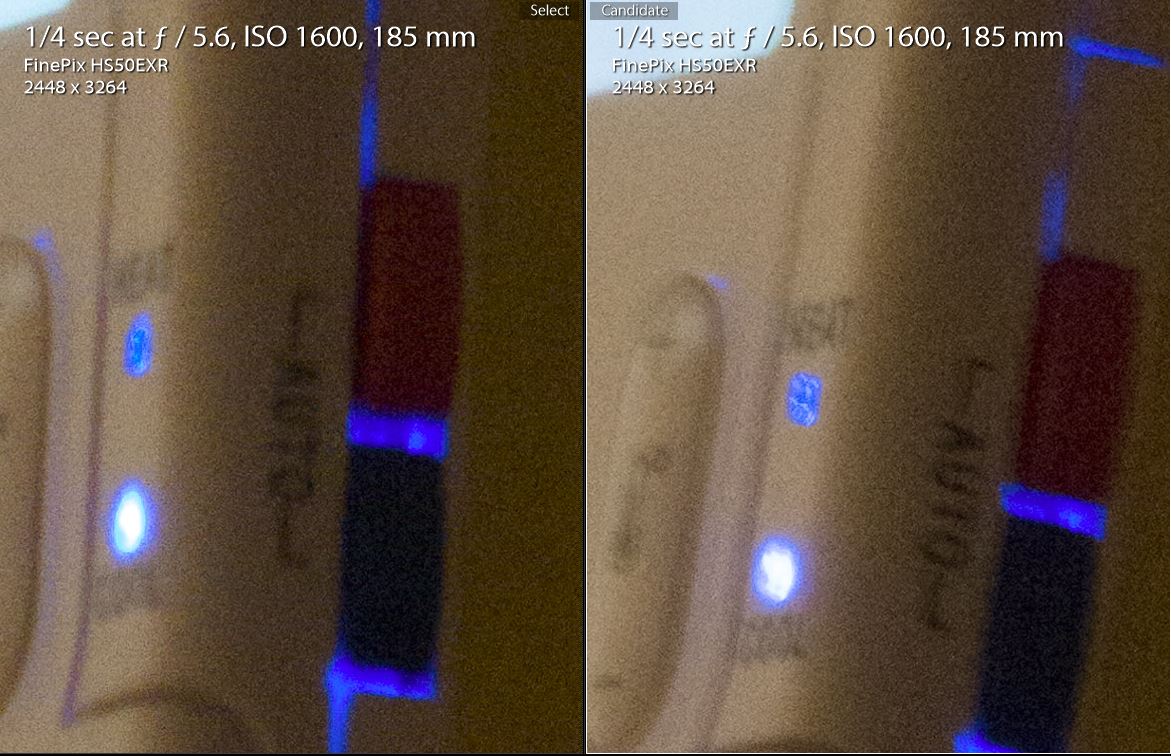 Wrong again … oh well.