The F300 is widely acknowledged to have the best auto white balance (AWB) of all the Fuji EXR compact cameras, with the F200 probably having the worst, at least before the firmware fix for it.
So when the F550 came out, some are wondering now whether it has again regressed to the days of the F200 or F70? Cyan skies being the culprit. Bill has suggested that he is seeing cyan skies again and this is not going to be very popular if the AWB is too far off that of the F300.
What I've done here is shoot four pairs of images. Exposures and settings are identical in order to prevent random tonal changes from affecting the results. What is really interesting here is how different the images look anyway. Hmmm …
I will not be rendering an opinion on these. Frankly, they all look fine to me and certainly close enough in color that my deficiency prevents me from noticing any potential casts. I checked colors in Photoshop and skies away from the sun tend to a slight blue-green cast in both. Again, nothing I can render an opinion on.
Pair 1 – Bathroom counter under strong compact fluorescent lighting (8 bulbs)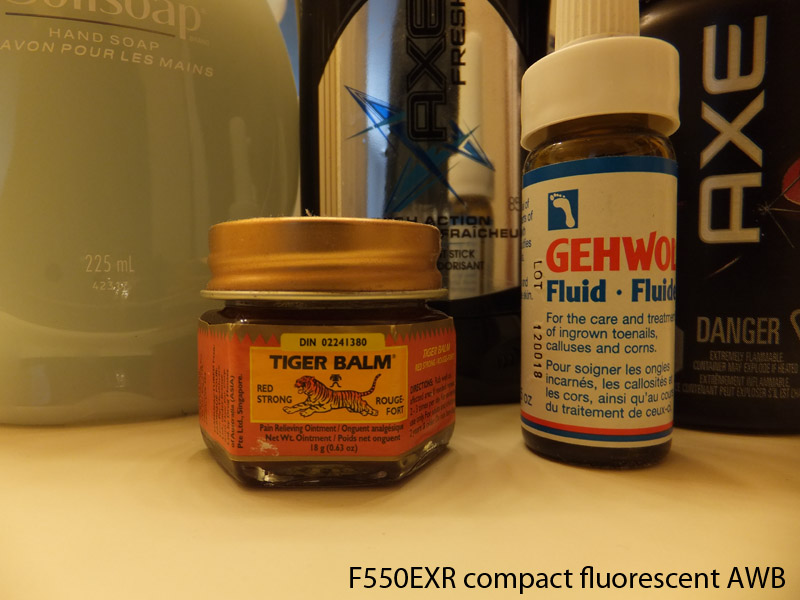 Pair 2 – Bathroom counter under daylight from small window upper right and behind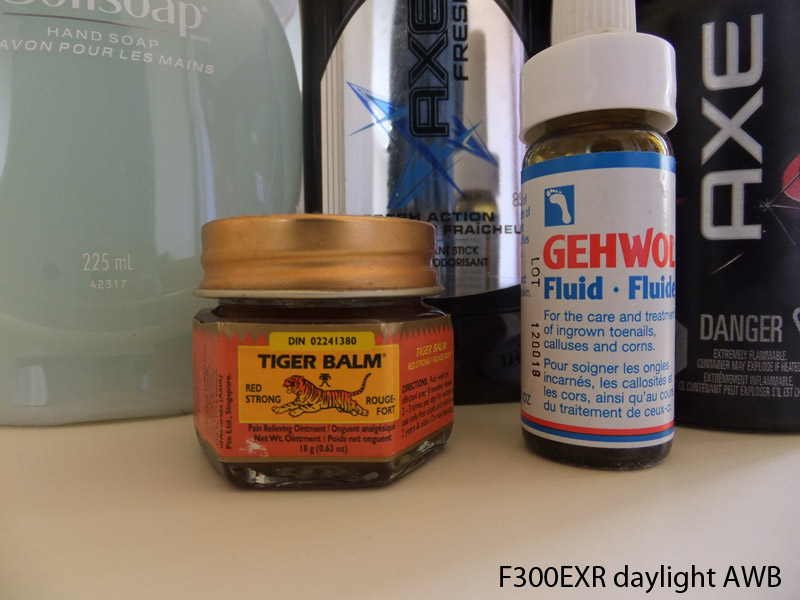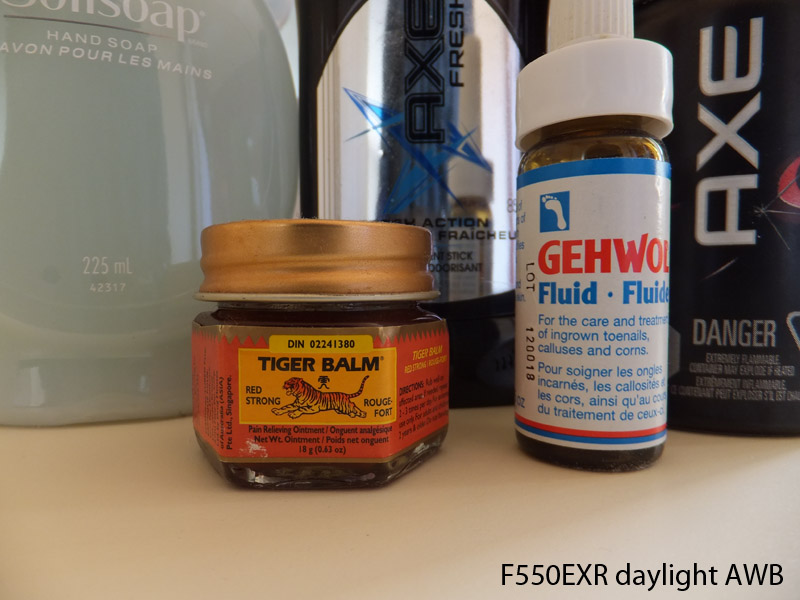 Pair 3 – Blue skies away from sun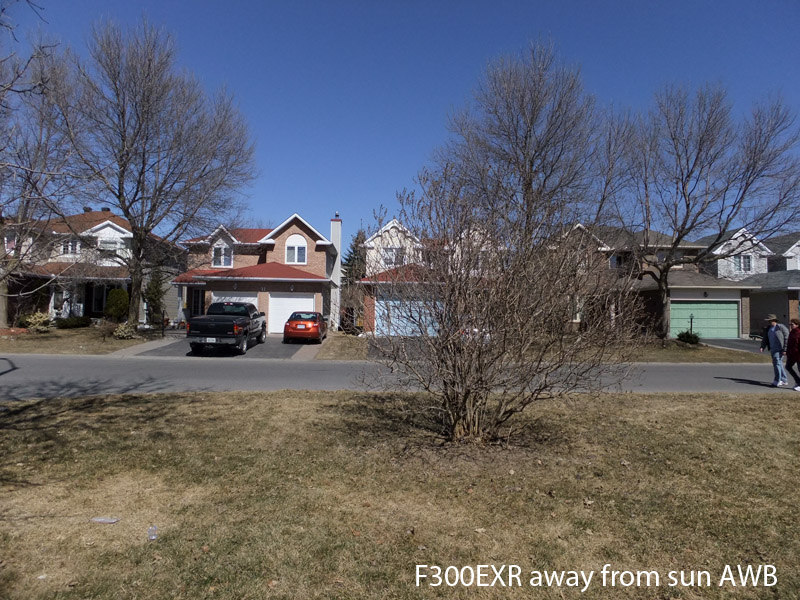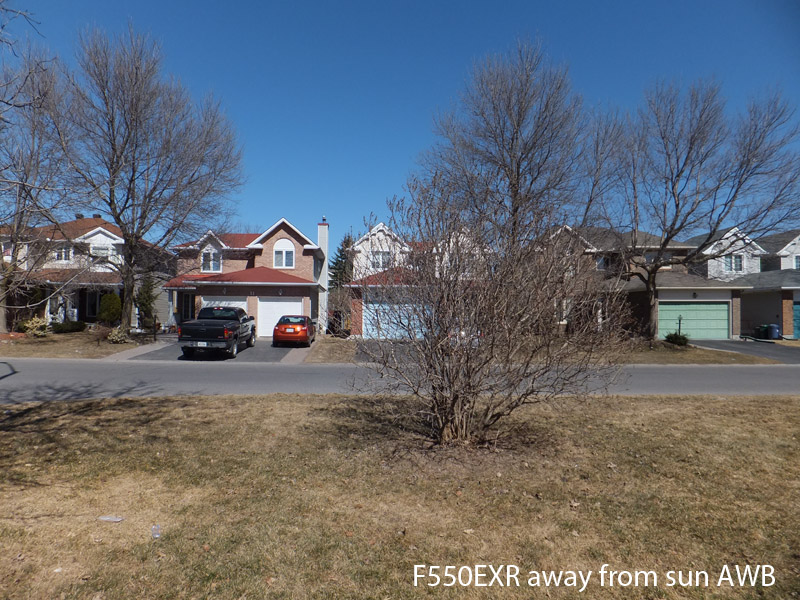 Pair 4 – Blue skies near sun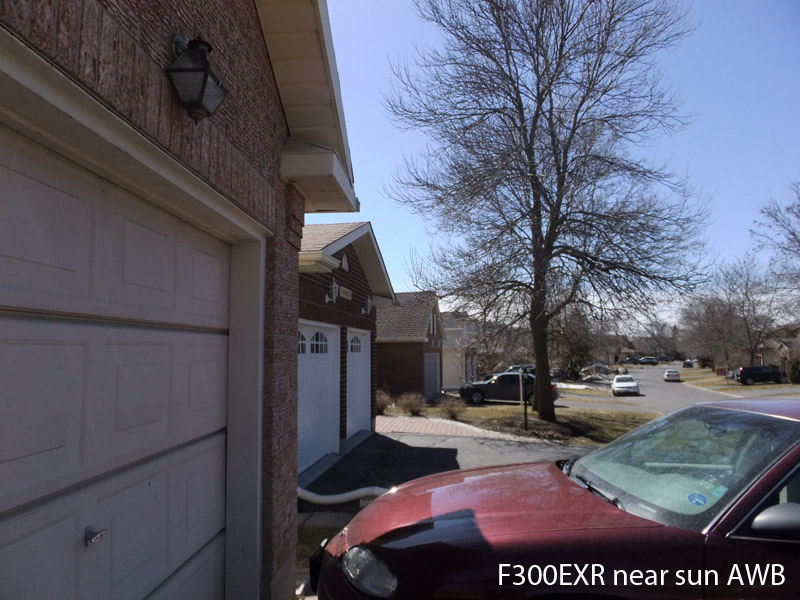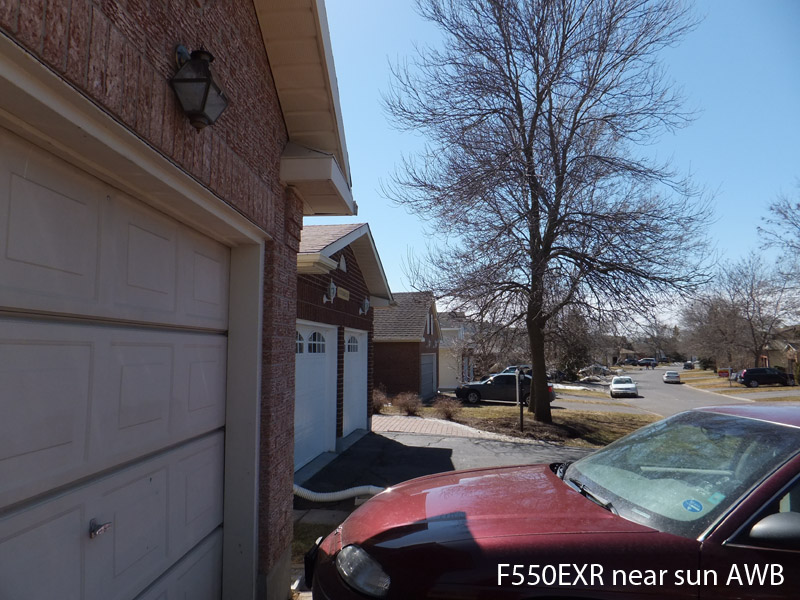 Conclusion
I got nothin' … really.
I would appreciate the eagle-eyed among you to let me know in comments on this article how the colors have come out. Thanks.
Update: I decided to check for CA and clarity at the top middle of the frame for the "near sun" pair just to see if the proximity to the sun caused issues.
Well, was I in for a surprise. The blue colors are wildly different and I can see that the F550 is more to the blue green in this section, so I suspect Bill has something there. Still, I'm not really sure. What I am sure about is the fact that my F550 is much sharper at the edge of the frame than my F300 … hmmm.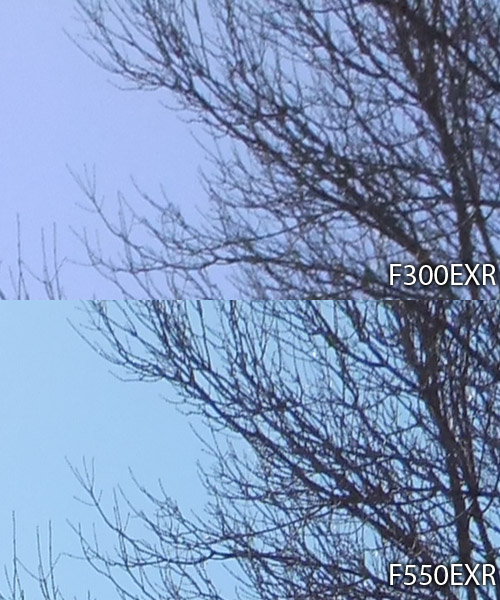 So how about it … does the F550 have a serious AWB issue when compared with the F300?