Took a long walk on the Beaver Trail today … no, that's not code for going to a night club, hyuk hyuk hyuk.
I saw this sad Turkey Vulture held in a pen at the Wild bird Center and shot some images through the fence. What concerns me is how badly all the images are blown out. I set –0.67EV, which is pretty strong compensation. And I had DR400 set (confirmed through EXIFTool.) So what more could I do? Well, shoot RAW, which is what I did.
Here's the difference between the JPEG and the RAF after Silkypix conversion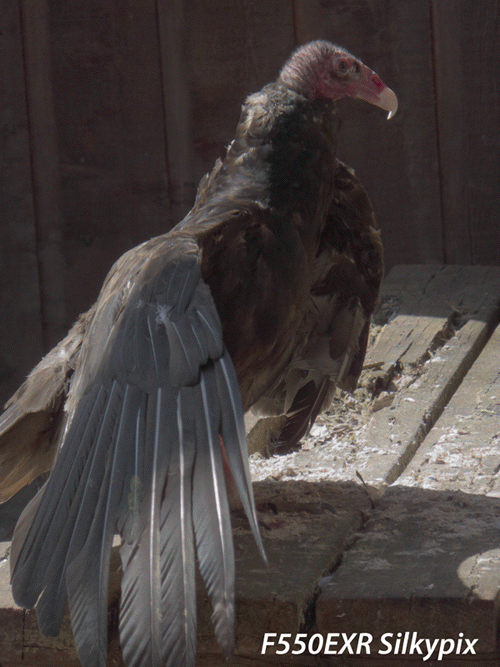 Seems like a rather enormous difference to me.
Here's what the D300 was able to do with the same subject … and yes, the default NEF exposure was just as brutal. The light was difficult, no doubt.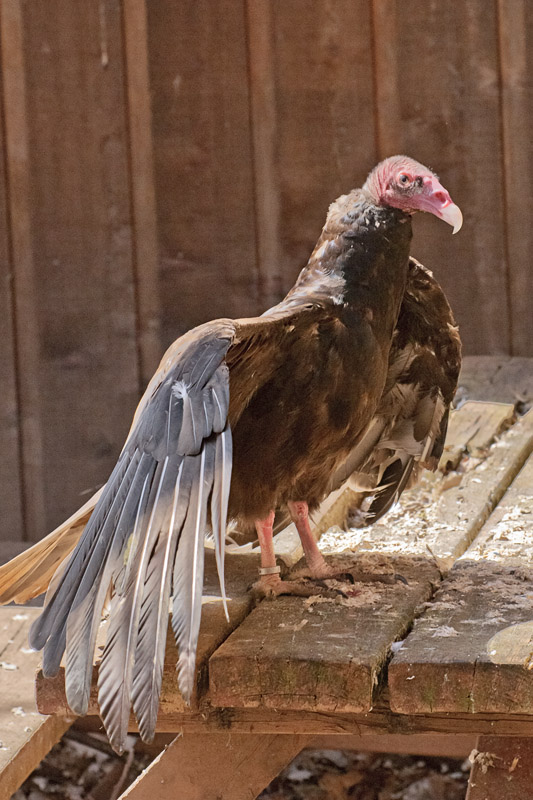 By the way, I'm not in love with that image either, in case you were thinking that I consider this a paragon of some sort. My complaint is just that I've begun noticing that DR400 is not the magic pill I've always found it to be.
I think I need to do some head to head shot in brutal light to see if Fuji has had yet another firmware brain fart …