Several nasty flare images have been posted as shot by the F550EXR. I have one myself in the corner of the Chateau Laurier image in review part 12, night shooting.
So here I tests the F550EXR against the F300EXR to see what is going on. Did Fuji change the lens? Perhaps the new sensor, with rather different micro filters on the front, reacts differently to light coming at them in sharp points?
No idea what the answer really is, but the flare situation is very different between the two.
Sidebar: I shot four images with each camera at 100 ISO from tripod. I set 2s self timer, focused, reframed if needed, and released. Out of four images, the F550 nailed focus every time. But the F300EXR nailed focus only twice. I used one slightly out of focus shot in the second crops image coming up. The other was so bad that I scrapped the test. Sheesh …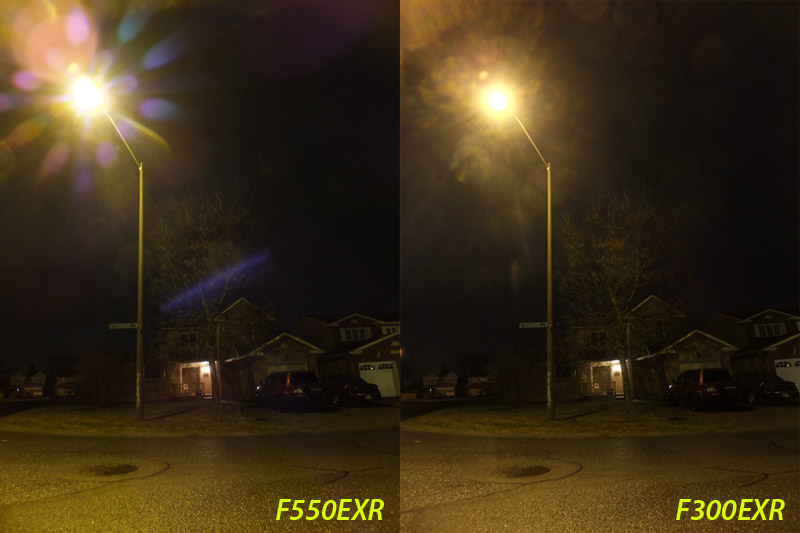 I would not really mind the funky multi-color kaleidoscope look if it weren't for the nasty streak in the middle of the frame. That looks like someone at Fuji forgot the first rule of lens coating … your put some on!
Again … I would not necessarily mind the show, but there is that random light blob on the street at the right of the frame. That's a flare, not a reflection. *sigh* …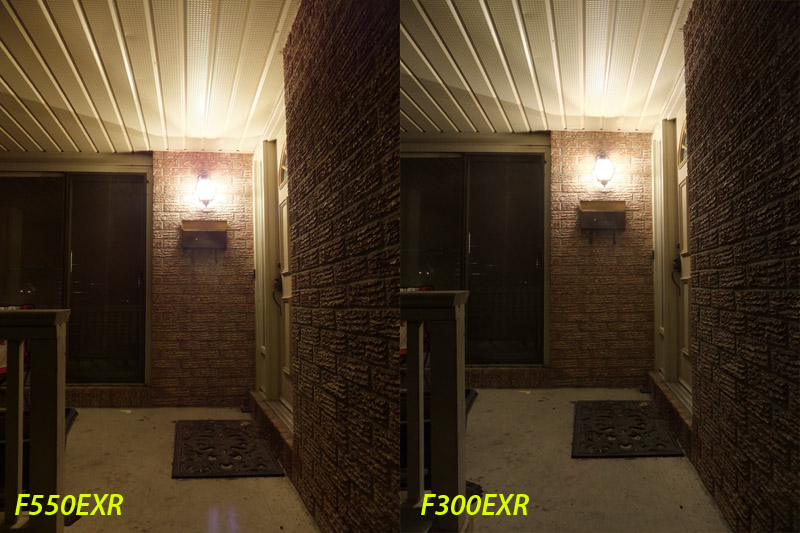 And here, in an image that finally relieves us from seeing the kaleidoscope, the F550 still pollutes the image with flares … one big circle just below the mailbox and one pair of runway light streaks at the bottom. Again … lens coatings Fuji!!!
What happens when I take this thing to a concert and get blotches all over the performers' faces? Wow …
Houston … we have a problem …
Update: The amount of whinging in the forums over this issue is pretty staggering. The sky must be falling or something …
I thought it instructive, then, to point out that I might actually be willing to use these flared images from the F550. It takes about a minute to fix one, even a difficult one like the first one below. So here are two before and after shots …the only time this would not work at all would be flare on someone's face or something equally unfixable …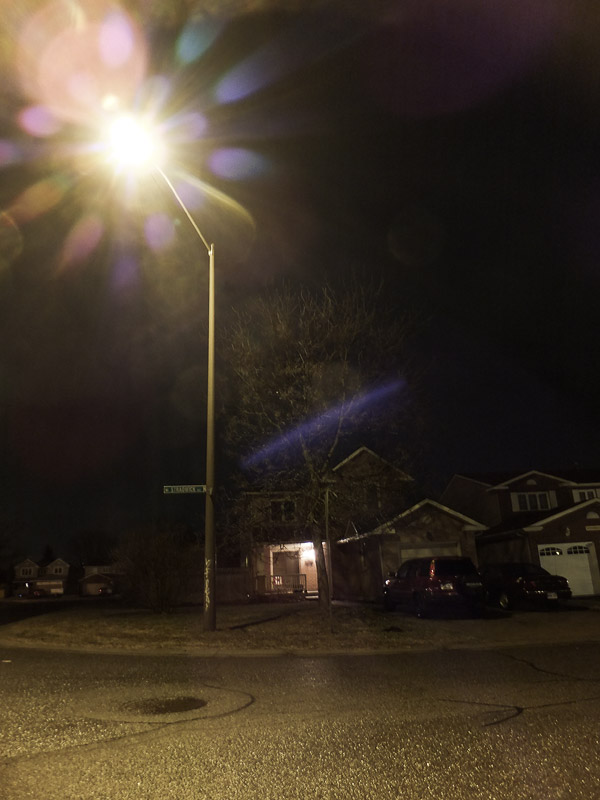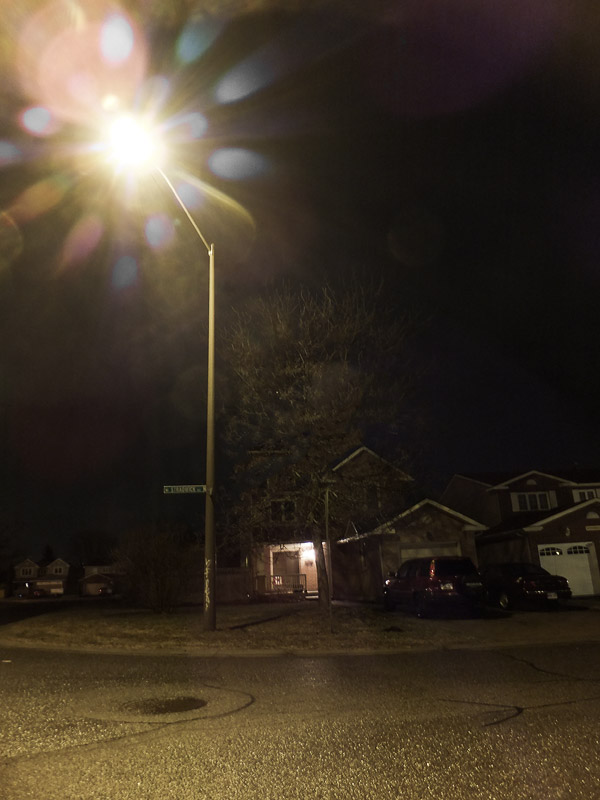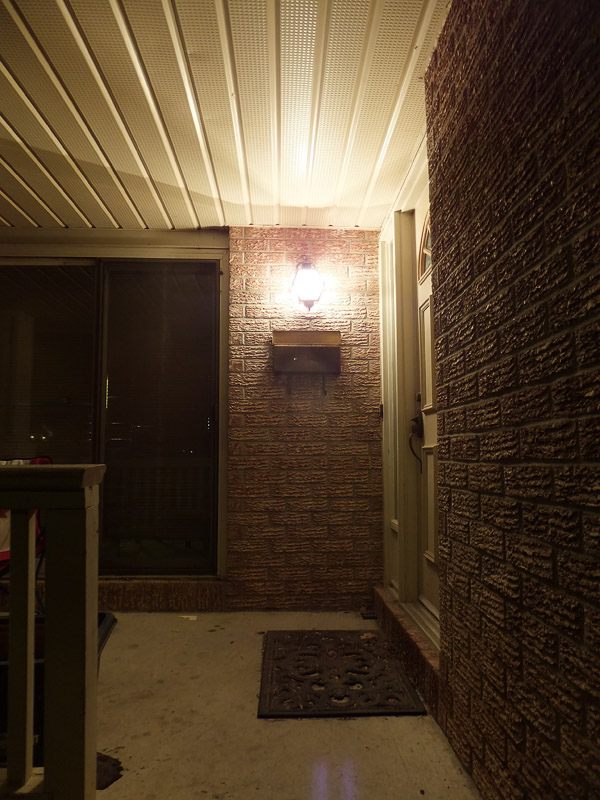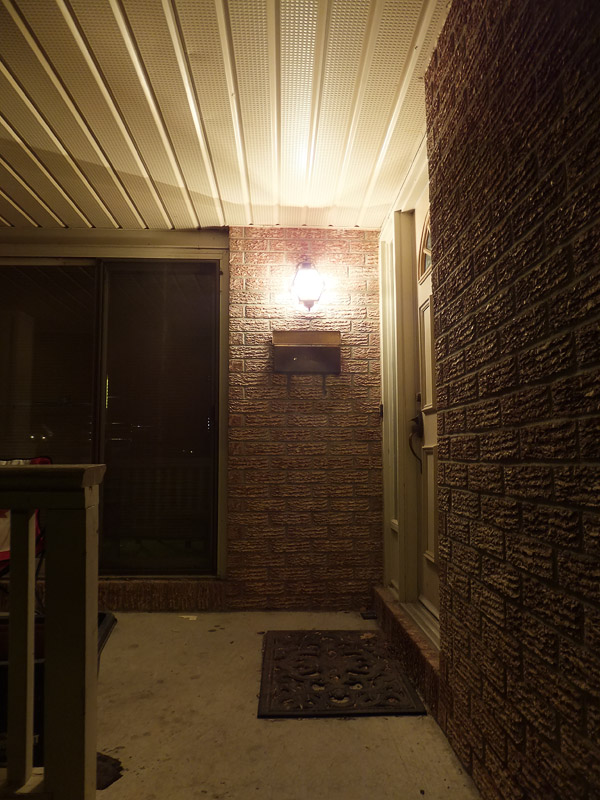 Yes … it is a problem and a PITA. Fuji should have done a better job on this aspect as these cameras are useful night shooters.
If you really can't stand it, then give these a pass. But unless night shooting is critical to your shooting, perhaps these are still decent cameras for you. And remember that you can see the flare in the LCD before you click the shutter, so you can try reframing too …