I just can't make up my mind here. Does this camera shoot L mode well or not? The answer, as always, is that it depends. I have shown some images where the L version was as crisp as the M version, although there always seems to be very subtle loss of edge details.
But there are some subjects where the differences are pretty obvious. Again, when looking at crops like these we are effectively looking at a 46" print from 20 inches. Who does that …
But I like to know what is under the hood and shoot for the better look. This is the kind of crop comparison that reminds me that there is more than enough resolution in M4:3 mode most of the time and the images always have the indefinable 3-dimensionality that sometimes goes missing in L mode. Worse, there is sometimes a surprising amount of contrast and clarity loss that could subtly affect the final image. Why take the chance?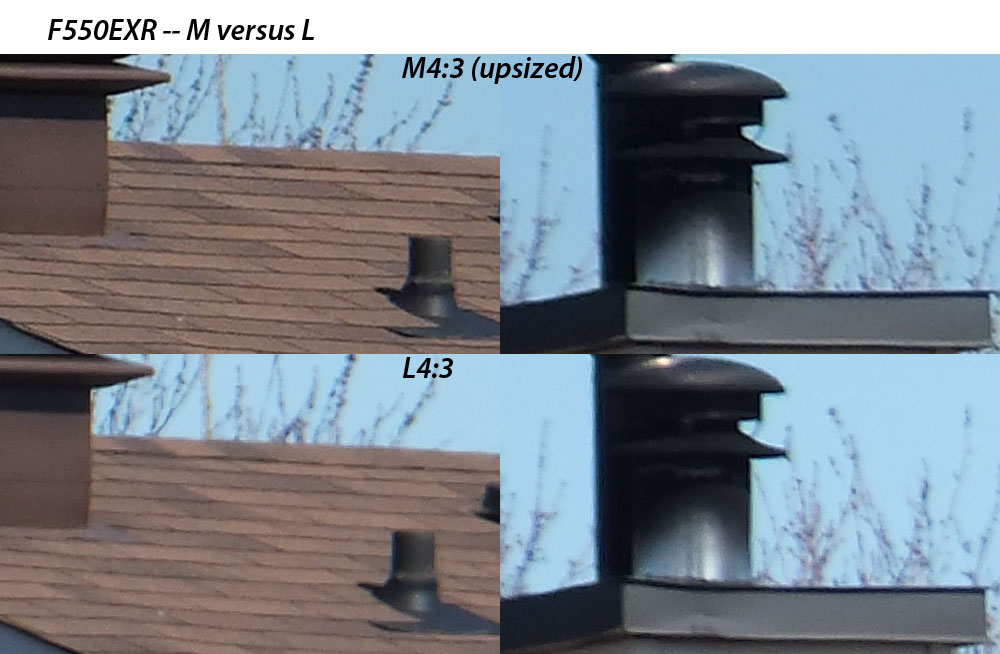 You can actually see the damage at 1/4 size here … click through to see how undefined these get. Remember that, even if you want to try to pin it on blur, you still play into M size's hands … it is much easier to blur a few pixels when shooting at extreme pixel densities. Or perhaps you want to go for diffraction … that's always a slight possibility. I don't think so here, but certainly doubling pixel density dramatically increases diffraction's impact. It's not always a panacea to go for the big resolution numbers.
The following quad of crops makes things even more interesting. in this specific circumstance, we are looking at a strangely low contrast situation. Despite the small tree's being in the sun, it is also juxtaposed against a backdrop of like-colored trees, so the contrast in the scene is surprisingly low.
I am unwilling to say that f/16 is a culprit here …. diffraction is what I would consider … but something is going on that merits further investigation. We certainly know that the third aperture, as used on the bottom pair of crops, is a real aperture. So it has an effect on depth of field and on diffraction. Other than that, I cannot say what is happening here.
A thorough controlled test is needed to ferret out what is happening. Or try to …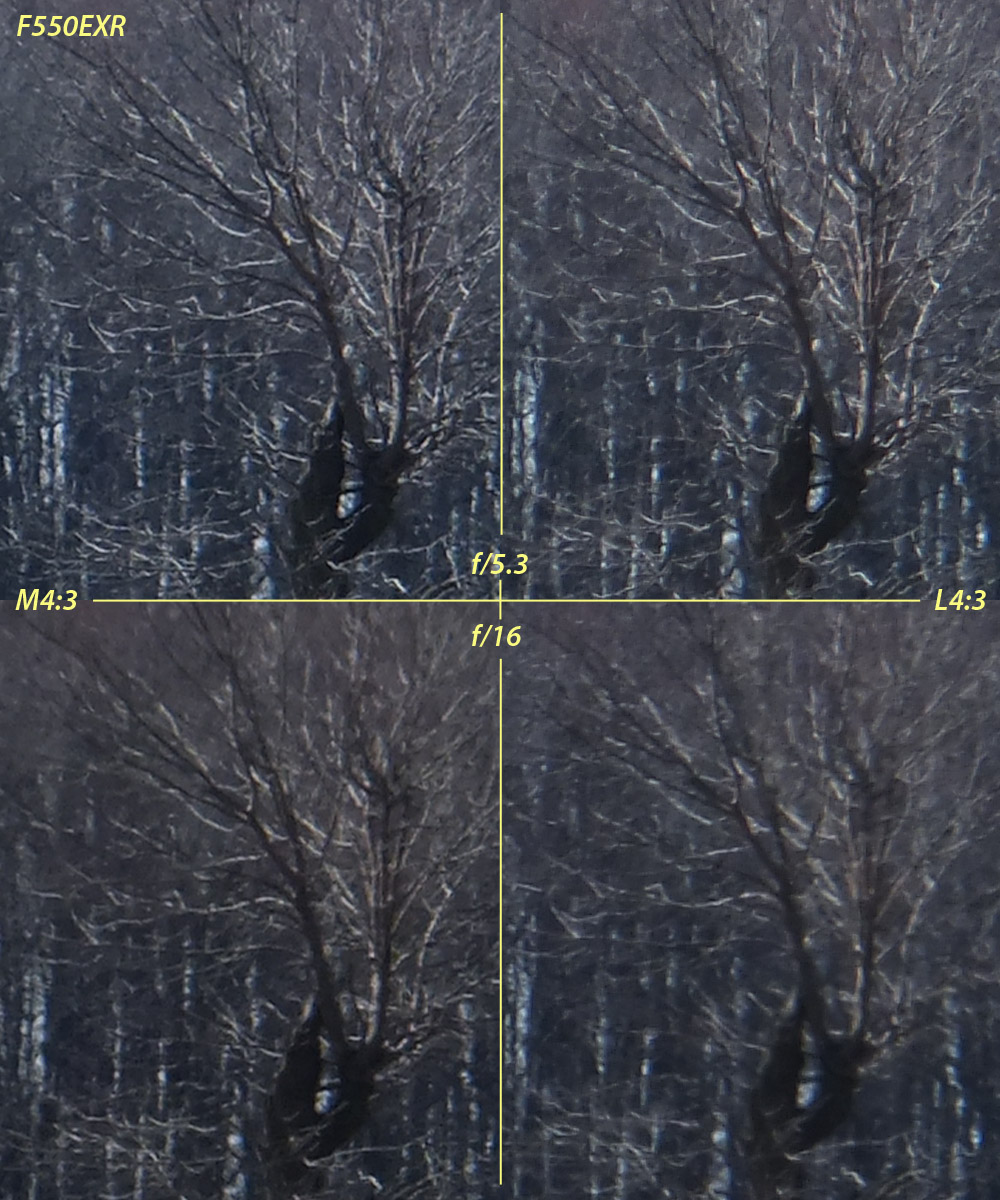 Now … just to be clear on what this means at web sizes, which is not much, here are the best (top left) and worst (bottom right) reduced to 800px.